Just like in any big city, the streets of Paris are occupied by tourists and locals alike–so it's important for everyone to get along! There is no need to be afraid of the French, they are very nice people, but etiquette is important to show respect and make friends. After all, the better you know the culture, the more rich and authentic your Parisian experience will be. Listed below are important etiquette tips for Paris.
Learn a few words in French
Local Parisians really appreciate a tourist who tries to speak their language. It displays an admiration of French culture and a desire to learn more. Don't worry if your accent isn't perfect! Locals will appreciate the charm of your mispronunciation. It's the thought that counts, oui?
This tip will likely work to your advantage when communicating with a native. They are likely to respond more thoroughly to a foreigner who speaks a bit of French! If the conversation becomes too difficult to understand, ask the person if they speak English. Most French people speak English in addition to French, especially the younger population.
Know the geography of the city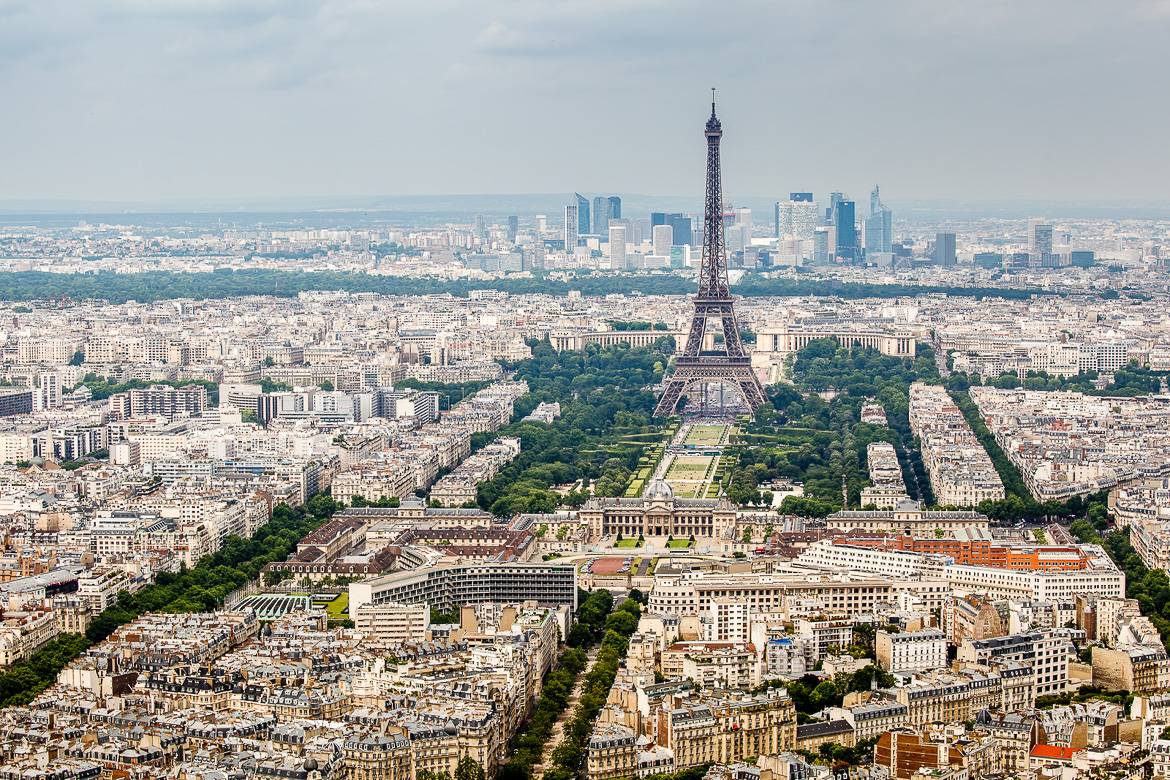 The Eiffel Tower is not in the dead center of Paris!
In order to maximize your travel experience, it's important to know the layout of the city. That way, you won't waste time getting lost and asking strangers for help! Familiarize yourself with the 20 arrondissements (districts) of the city. The arrondissements are divided by the Seine River in the city's center, separating the districts into groups: "left bank" and "right bank". The left (south) bank includes arrondissements 5, 6, 7, 13, 14, and 15; the rest are on the right (north) bank. Here's a clue for navigating the districts: The arrondissements are arranged in a spiral that starts at the center of the city near the Louvre. The higher the district number, the further you are from the city center.
Remember, Versailles is not in Paris, though this is a popular misconception. Versailles is its own city in the western suburbs (about 10 km/6.2 miles away) and is easy accessible via public transportation. If you have time, it's worth the trip to visit the Palace of Versailles. For more information about the city, read our blog about the palace and city of Versailles.
Métro etiquette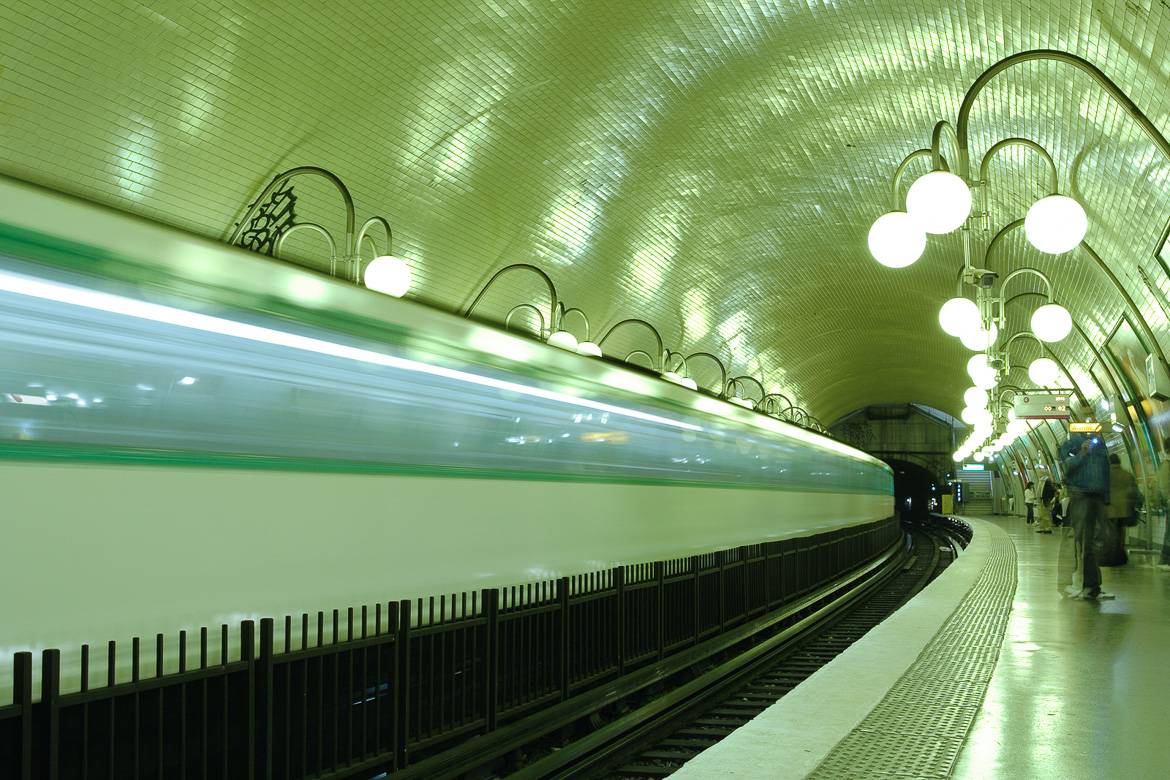 The Paris metro has its own unspoken rules
Unlike New York City's subway, the Paris metro does not run 24/7. It generally runs from 5:30 a.m. til 12:40 a.m. Sunday thru Thursday, and 5:30 a.m. til 1:40 a.m. on Fridays, Saturdays, and days before a holiday. Make sure you prepare transportation in advance if you decide to stay out late! Nobody wants to be stuck in an unfamiliar neighborhood, and asking locals for directions won't help if the metro isn't running.
However, just because the metro ends service early doesn't mean you'll have to stay home every night. The Noctilien bus lines run all night! Preparing in advance is still recommended. Have a bus schedule handy, as service is reduced during evening hours.
When you take the metro, be sure to walk on the right so traffic flows peacefully. Like with any other subway system, always let people exit the trains before attempting to board. You can make as many transfers as you wish on the metro, but it will not take you outside of Paris. To reach the suburbs, you'll have to board the extensive rail system called the RER.
Voltage converters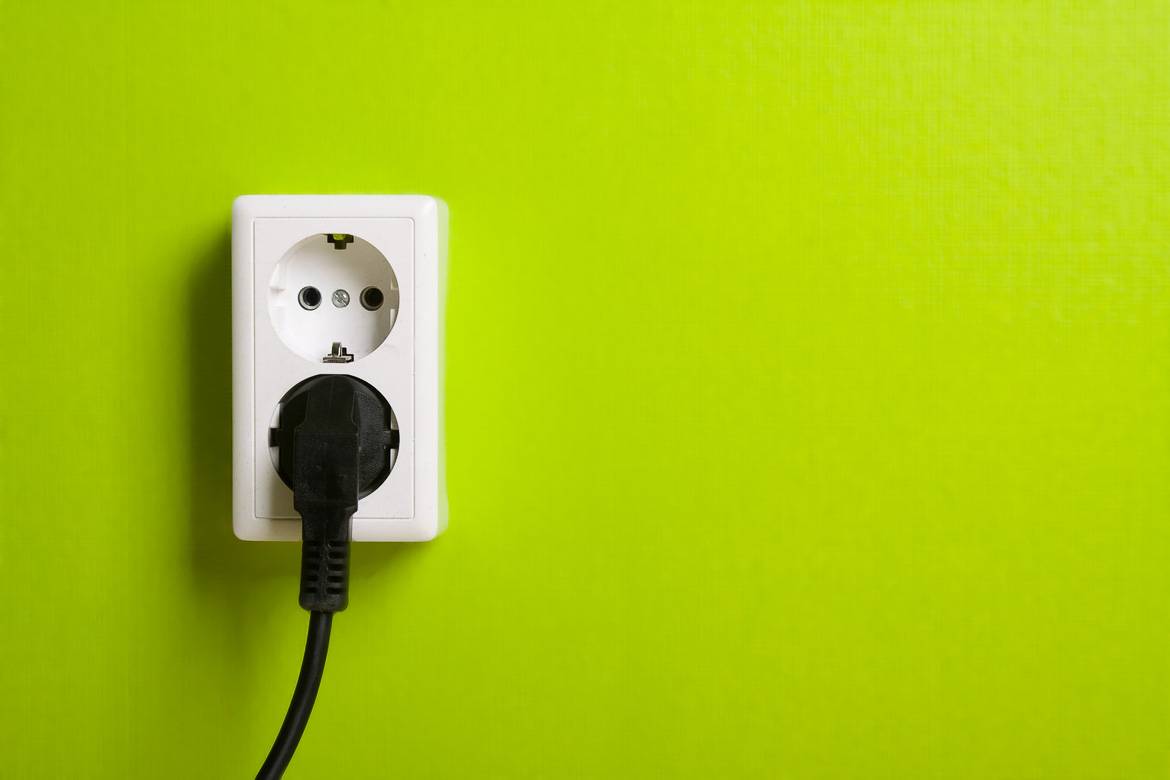 A European 220-volt wall plug
All electronics in France operate on 220 volts, a standard across Europe. If you're from out of town and want to use your electronics in France, you'll have to purchase continental voltage converters and adaptor plugs. You can easily find these in tourist shops and airports.
Restaurant etiquette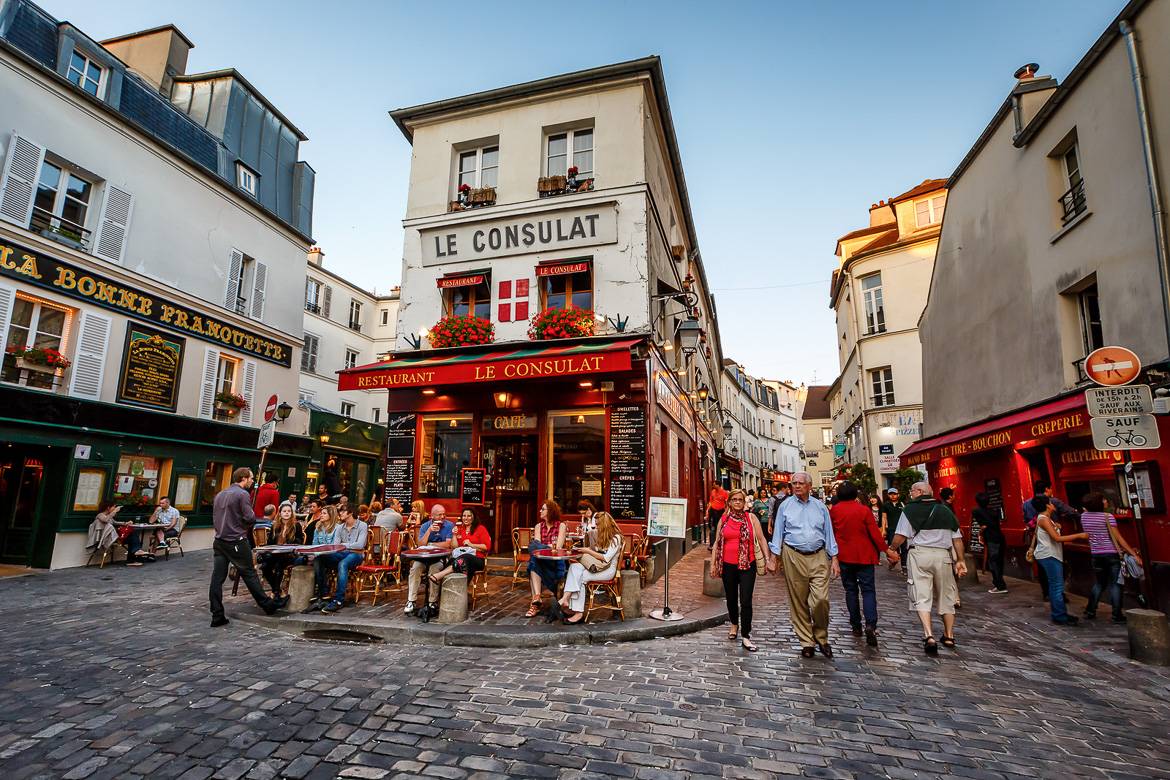 Paris restaurants are famous for outdoor seating
If you wait for your check after a meal in Paris, you may be waiting forever. Servers won't give you your check until you ask for it! The check always includes gratuity and tax, so you won't have to add to the total. Just like anywhere else, it's important to treat your waiter with kindness, patience, and respect. Doing so involves following basic rules. For instance, smoking is forbidden in restaurants. Step outside before you light up! Though there are many different types of eateries around Paris, all of them follow this rule. If it's an upscale establishment, make sure you're dressed appropriately, though there are rarely formal dress codes in Paris restaurants.
Additionally, it's best not to use the restaurant's  property if you aren't going to buy something. Many eateries will not allow you to sit at a table without purchasing food or a drink, and there are some with minimum order requirements.
Shopping in Paris
Looking to shop 'til you drop? Better do it early! Stores in Paris close early by American standards, and are usually only open from 9:00 a.m. to 7:00 p.m. (9:00-19:00).
Don't plan your shopping spree for Sunday; you'll find a bunch of locked doors! According to regulation, most shops outside of tourist areas are not open on Sundays. For those who just can't wait, there are options. Head to the little shops in Le Marais on Rue des Francs Bourgeois, the high-end boutiques and chain retailers of Avenues des Champs-Élysées, or try the shopping complex Les Quatre Temps Mall at La Défense, just outside of Paris. All are open to the public on Sunday.
You may find several stores closed on Monday as well, as an extra day of rest for some retailers. Shops also close on national holidays. There are so many popular retailers in Paris, it can be overwhelming to choose between them all. For help, you may want to read our blog about the top five shopping spots in Paris.
Museums in Paris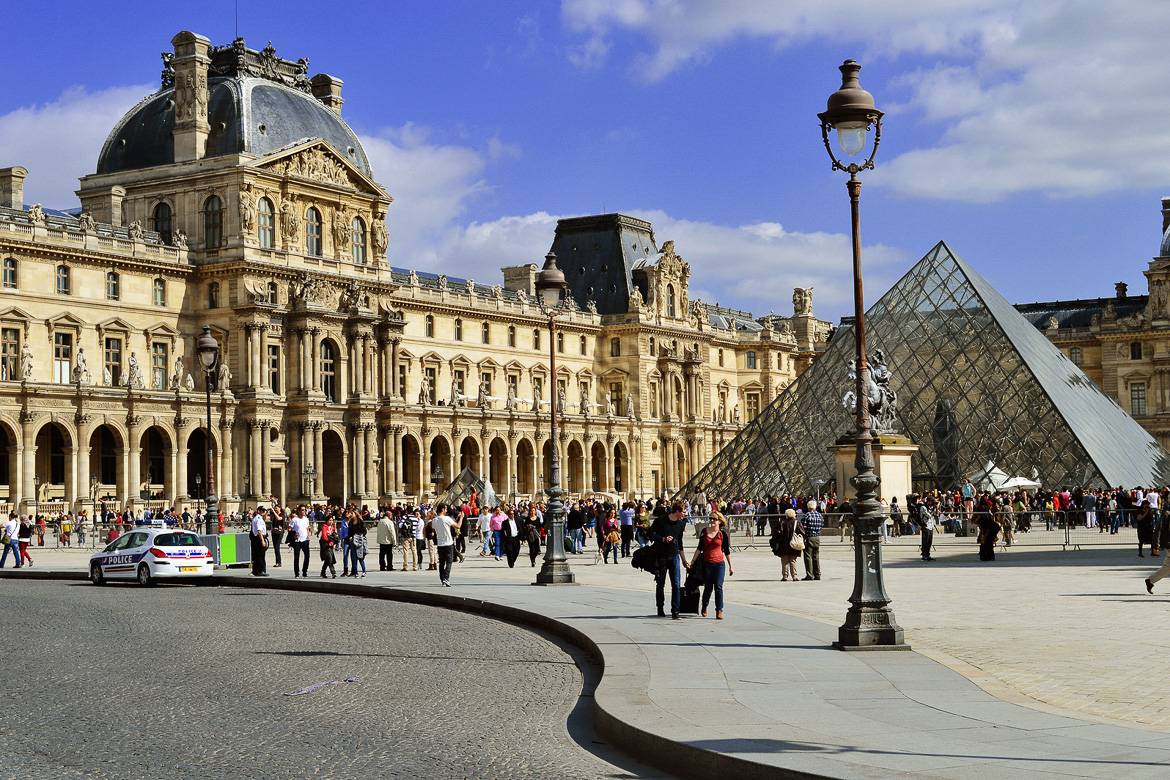 The iconic Louvre in Paris is the most-visited museum in the world.
Paris is filled with iconic museums to explore that help people better understand French culture, history, and science through artifacts and art. All museums are free to EU citizens under the age of 26 to encourage youth of all social classes to gain knowledge and culture.
If you're looking to lower your travel budget, plan your museum trip for the first Sunday of the month. Most museums are free to the public on the first Sunday of every month, including the Louvre, Musée d'Orsay, and Musée du quai Branly. The Pompidou Center, which houses the Museum of Modern Art, is free for everyone under age 18. For more free options in Paris, read our blog on the top 10 free things to see and do in Paris.
Vacation rental and furnished apartment etiquette
In our furnished apartments and vacation rentals, you may feel as if you are living in your own home in Paris. But remember, you don't own the space! An owner has entrusted you with their property, and it's important that you treat it with respect. Make sure the apartment looks as good or better upon your departure as it did when you arrived.
Though a trip to Paris is a likely a vacation for you, it's home to many of your neighbors, so treat them with kindness and courtesy. Be conscious of television and music volume, don't slam doors, and try to be quiet during evening hours. To ensure a conflict-free trip, please follow all the rules of the building and keep communal facilities tidy. So long as you follow these instructions, you'll have a comfortable resident experience in the City of Lights.
If you want to really live like a local, try your hand at preparing traditional French dishes in the well-equipped kitchen included in your apartment rental. For ideas about what to cook, read our blog on recipes to cook in a Paris vacation rental apartment.
Street tips
Street etiquette is something everyone should learn before exploring a new place, as walking the streets is when you come in contact with the most people. Always be mindful of the narrow width of Paris sidewalks and use common sense. If you need to consult a map, wait until the sidewalk widens and then move to the side. Stopping in the middle of the sidewalk causes traffic jams and angry locals. Just like in New York and London, there are many people rushing to and from work, and your vacation should not get in the way of their weekday!
Though Paris is a fairly safe city, always be wary of pickpockets. As in any other big city, keep track of your cash and valuables. Oh, and no matter how cute they are, don't feed the pigeons! It's illegal and punishable by a fine.
Get lost, have fun and explore!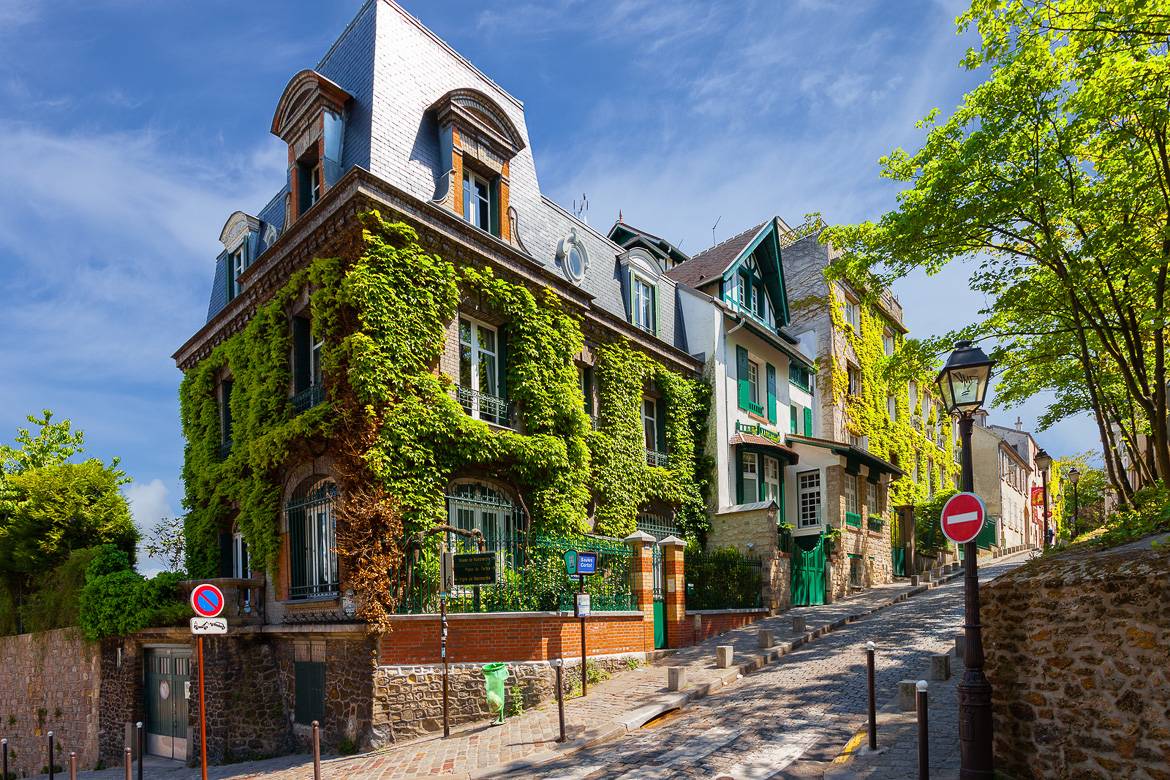 You never know what quaint Paris neighborhood gems you may find.
While the tips mentioned above are surely important for your trip in Paris, this one is perhaps the most crucial: It's your vacation, so spend it having the best time possible. It may be a while before you visit again, so explore as many points of interest as you can. Don't worry about getting lost; as long as you know the basic layout of the city, you will be fine! We suggest mingling with the locals, stopping by both touristy areas and residential neighborhoods, and immersing yourself in French culture. By the time you return home, your friends will notice something different about you: a Paris glow. Doesn't that sound great?
Do you have any tips to add to this list? Let us know in the comments!