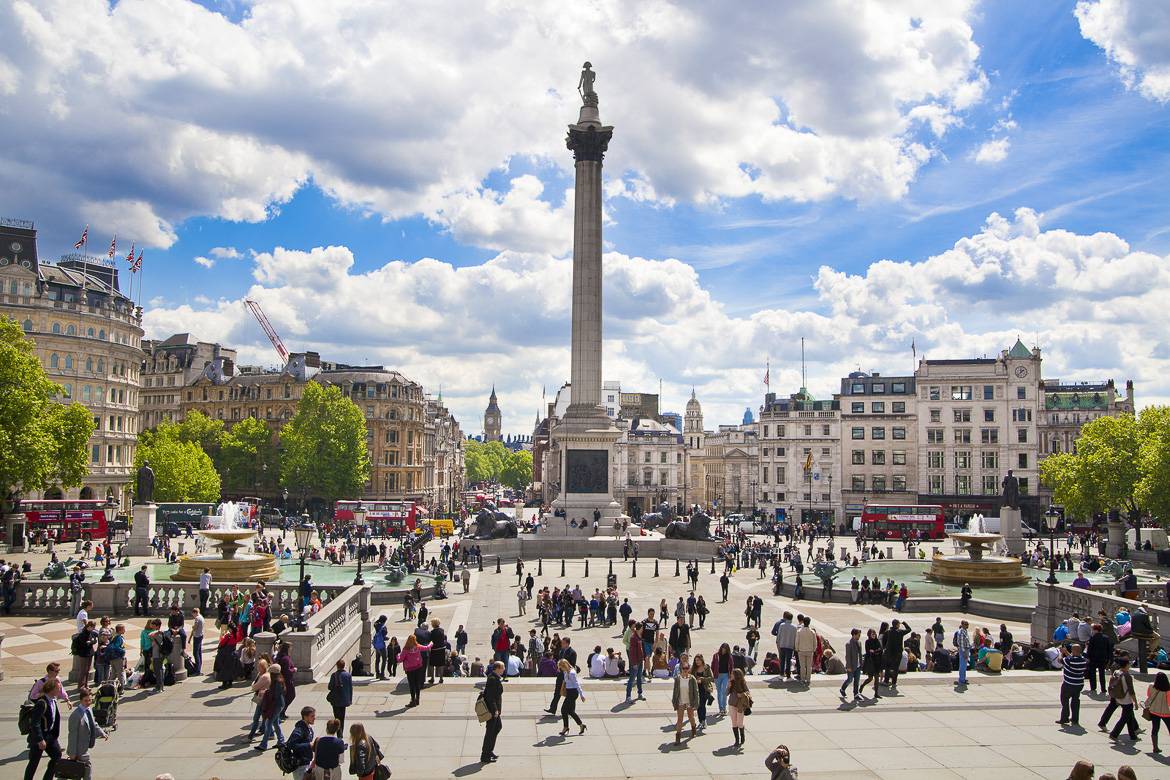 Trafalgar Square is an iconic and popular urban open space for Londoners
With centuries' worth of art and history across 32 boroughs and the titular City, London truly earns its distinction as Europe's financial and cultural center. Covering an estimated 600+ square miles, there's an infinite number of places to explore London's full vibrancy. The West End of London (including the neighborhood of Bloomsbury) packs much of this energy into a relatively compact area that's perfect for exploring! But first, visit another neighborhood worthy of exploration: South Kensington, of course!
Welcome to Bloomsbury and The West End
As an unofficial designation, The West End used to refer to the region west of Charing Cross in the 19th century. Nowadays, it refers to the entertainment district and shopping areas from Covent Garden to Oxford Street. The area is considered to be the epicenter of London's commercial and entertainment industries, and there are plenty of shopping and live theatre destinations. Many UK film premieres take place in Leicester Square, while Covent Garden entices tourists and locals with its shops and marketplaces. For a better picture of the area, take a look at our video guide to the West End!
Several London boroughs and their respective districts are contained within the West End, like Bloomsbury. Part of the London Borough of Camden, Bloomsbury lies north of High Holborn, south of Euston Road, west of Gray's Inn Road, and east of Tottenham Court Road. Frequently associated with the arts, medicine, and education, Bloomsbury is home to institutions such as the British Museum and schools such as University College London (UCL).
Charing Cross, Euston, King's Cross, and St. Pancras are the four major stations that connect Bloomsbury and the West End to the rest of the city and various regions of the UK. St. Pancras Station also offers Eurostar train service that links London to Paris and Brussels. Bloomsbury and the West End's locations in the heart of the UK capital and their accessibility to continental Europe make them the perfect places to settle during your London adventure! Here are some London etiquette tips to get you started on your trip.
Live like a local in Bloomsbury and the West End
Our properties in the Bloomsbury-West End region will put you in the center of the action, not only close to it! If you're only in London briefly, our vacation rentals will ensure your stay is as comfortable as possible.
Making a full-time move or going on an extended business trip are daunting undertakings regardless of the situation. Thankfully, the New York Habitat team will work with you through our corporate relocation service in a personalized process that will connect you with the perfect London furnished apartment for your needs. Perhaps one with an excellent view of the city is just what you need?
What to do and see in Bloomsbury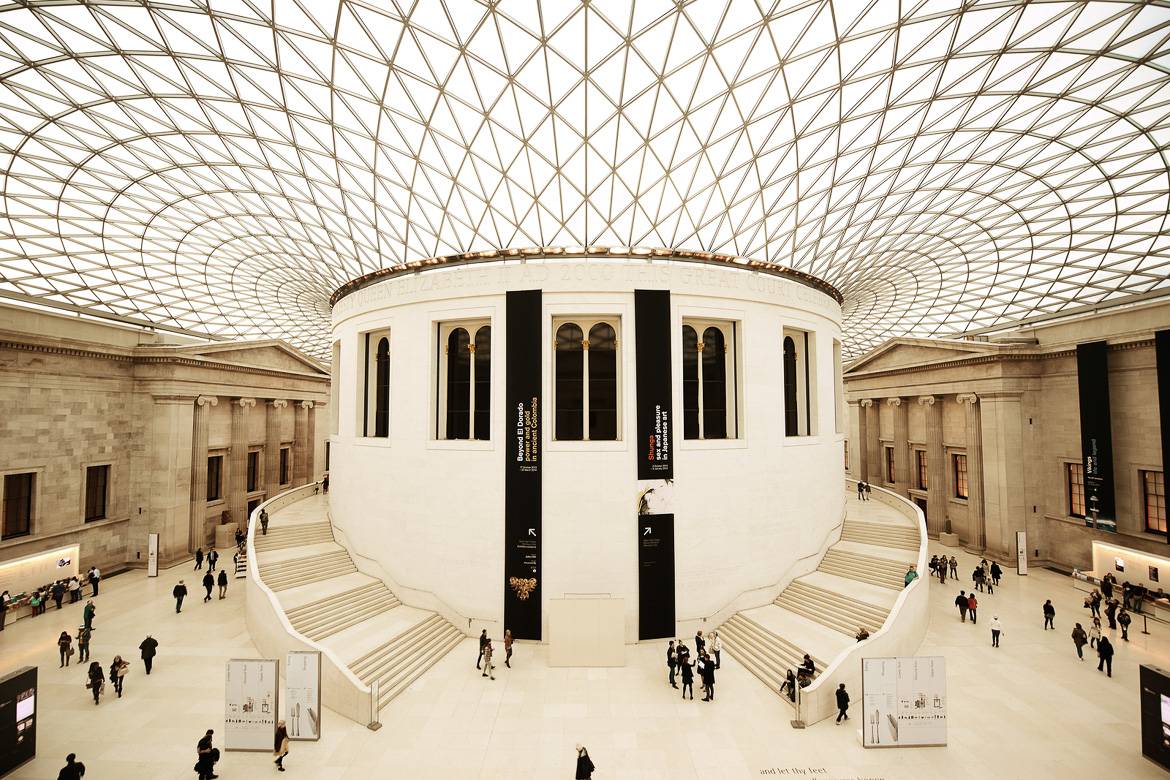 The British Museum houses countless artifacts from around the world, including the fabled Rosetta Stone
Connoisseurs of literature, architecture, and history will feel completely at ease in the effortlessly fashionable neighborhood of Bloomsbury. If you need extra proof, look no further than the district's past residents: literary icons Charles Dickens and Virginia Woolf both lived and wrote here. Dickens's Bloomsbury flat has been maintained as a museum that's open to the public.
An abundance of prestigious and world-renowned museums call Bloomsbury home. The British Museum contains artifacts that detail the timeline of human history from all inhabited continents. The most notable piece on display is the fabled Rosetta Stone that led to the translation of Egyptian hieroglyphics, but don't forget to visit the other exhibition halls as well. The National Gallery in Trafalgar Square houses thousands of paintings–from da Vinci to Cézanne–created between the 14th and 20th centuries. No wonder it's the fourth-most-visited art museum in the world! Famous faces will greet you at the National Portrait Gallery, a portrait hall of Britain's greatest icons. Members of the royal family and elite upper-class rub two-dimensional elbows with artists and military officials. See our list of must-see London sites for other museums you don't want to miss!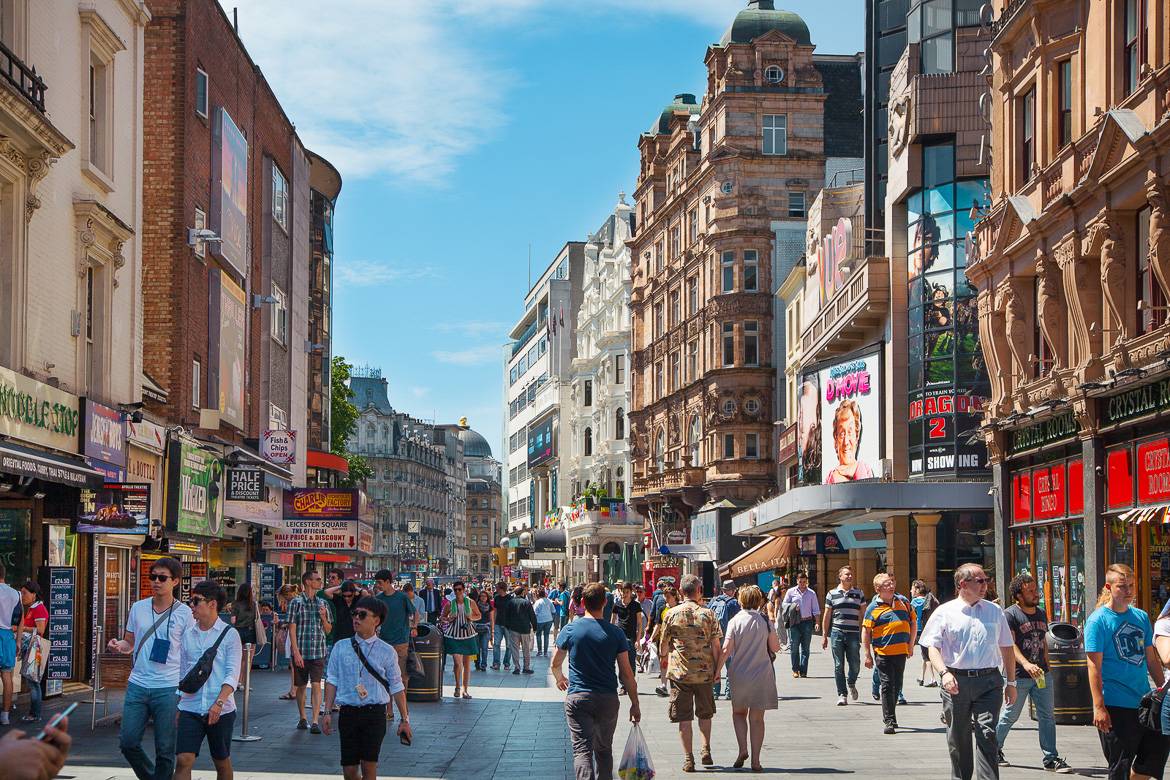 Date night dream: Leicester Square is famous for its cinemas and restaurants
Bloomsbury's photogenic appeal is derived from its many garden squares and landmarks. Head over to Leicester Square for dinner and a trip to the cinema, dine at a year-round café and enjoy the greenery at Russell Square, admire the Georgian architecture of Bedford Square, marvel at the majestic centerpiece of Nelson's Column in Trafalgar Square, and pay tribute to the victims of the 7/7 bombings in Tavistock Square. Besides strolling through famous squares, here are some other things to do in London that are free of charge!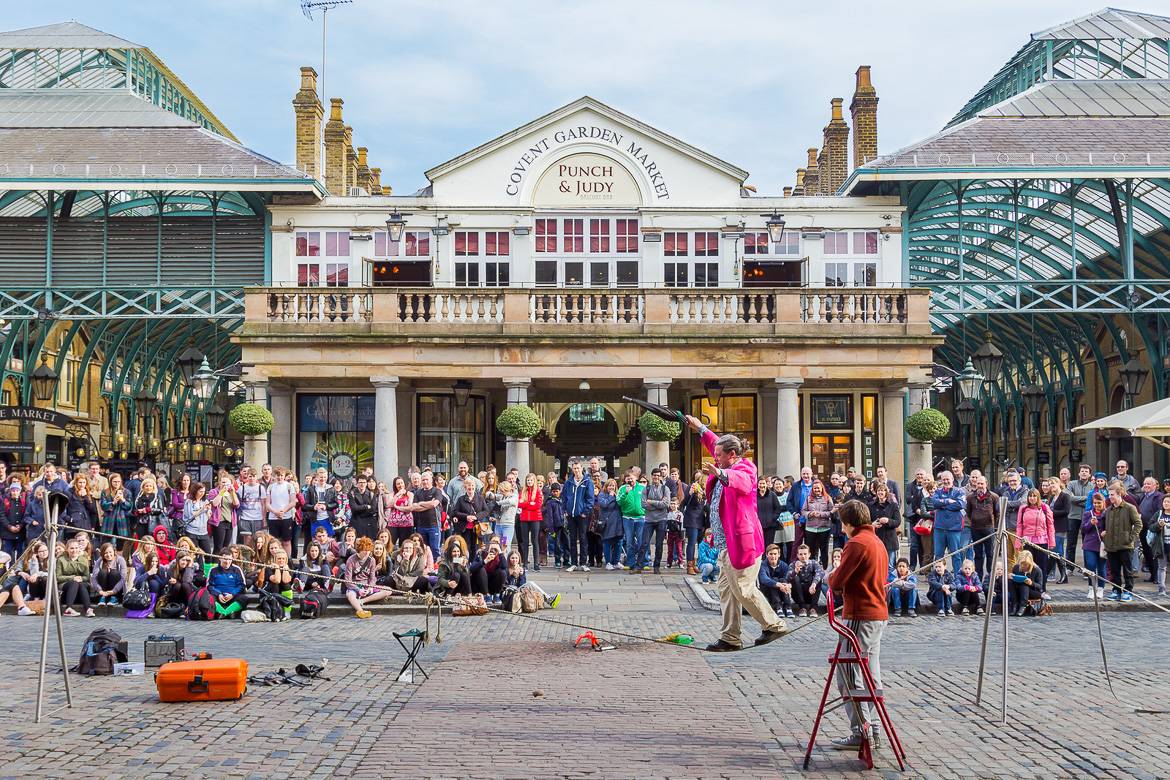 A day of shopping and a night at the opera can all be achieved at Covent Garden
If you find yourself "squared" out, why not head over to Covent Garden, where you can rummage through shops and watch live street performances? The Royal Opera House (also considered part of Covent Garden) hosts exceptional productions in theatre, opera, and ballet.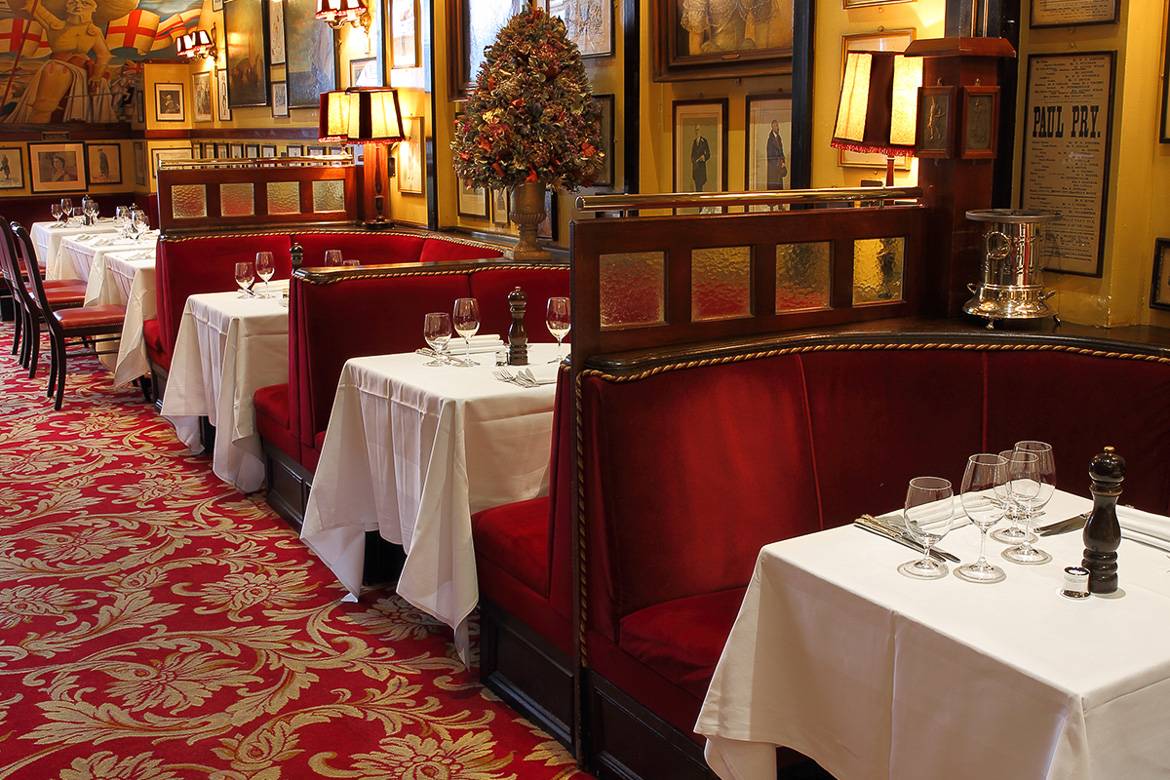 When you dine at Rules, London's oldest restaurant, you're also getting a taste of English history
For something truly special, you can't beat a reservation at Rules, the oldest restaurant in London. Established in 1798, this Covent Garden institution specializes in traditional British meals and puddings.
Keeping with the district's educational pursuits, Bloomsbury contains several prestigious hospitals and research facilities. University College Hospital (UCH) is a fully-functional institute devoted to research, teaching, and patient treatment. Great Ormond Street Hospital for Children is a leading facility committed to the research of childhood diseases, treating the conditions of ill children, and providing hope for affected families. Other specialized hospitals for dentistry and neurology can be found in the area.
Capitalizing on the neighborhood's strong cultural currency, the Bloomsbury Festival sets the stage for a weeklong event filled with music, dance, and visual and literary art. Beyond just empowering the community, the festival attracts a wider audience as well.
What to do and see in West End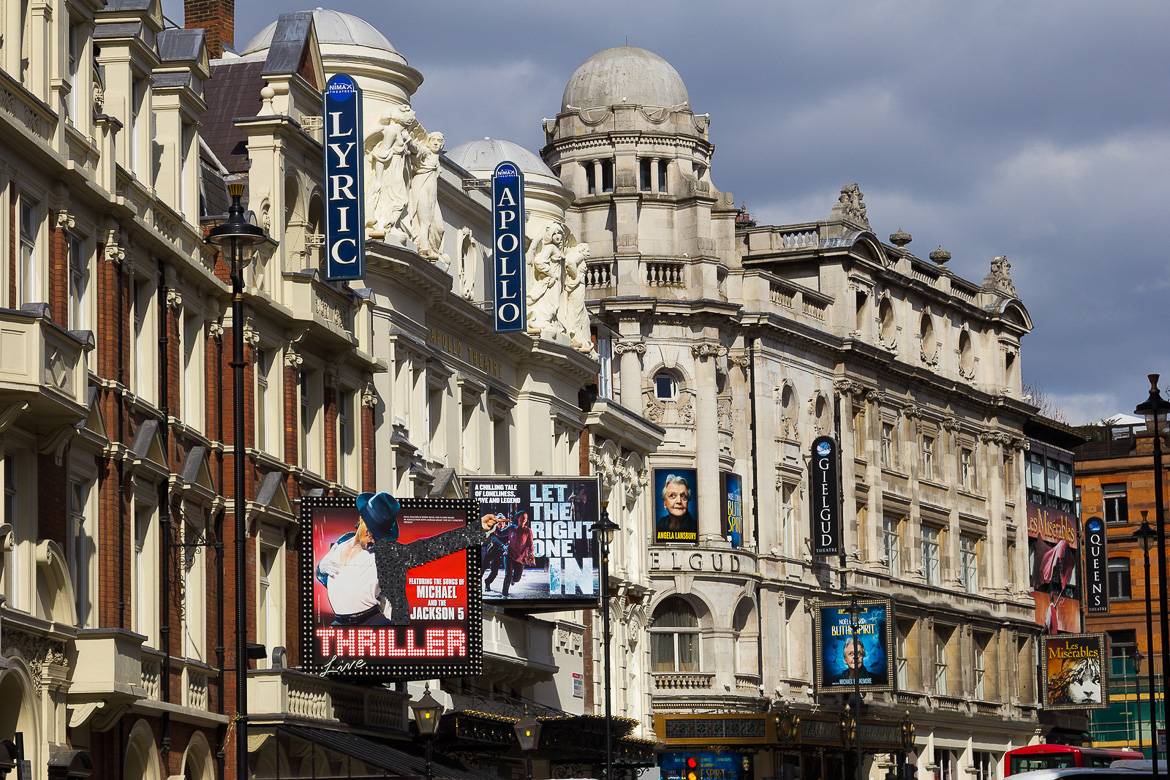 No visit to London is complete without a visit to the West End, London's acclaimed theatre district
A visit to the West End would not be complete without a night at the theatre. Most of London's playhouses are located in the area and produce the most popular musicals and plays. As many of these productions can be found elsewhere in the world, whether on Broadway or on tour, we suggest you spring for a classic that can only be seen in London: The Mousetrap. Audiences love it so much, they've made it the longest-running play in the world, so why not join them?
Aside from the West End's near synonymous association with theatre, the area is known for its small garden squares. The aforementioned mini-parks apply here, as does Gordon Square, where green spaces coexist harmoniously with a backdrop of red brick houses.
Discounted vacation rentals in Bloomsbury and the West End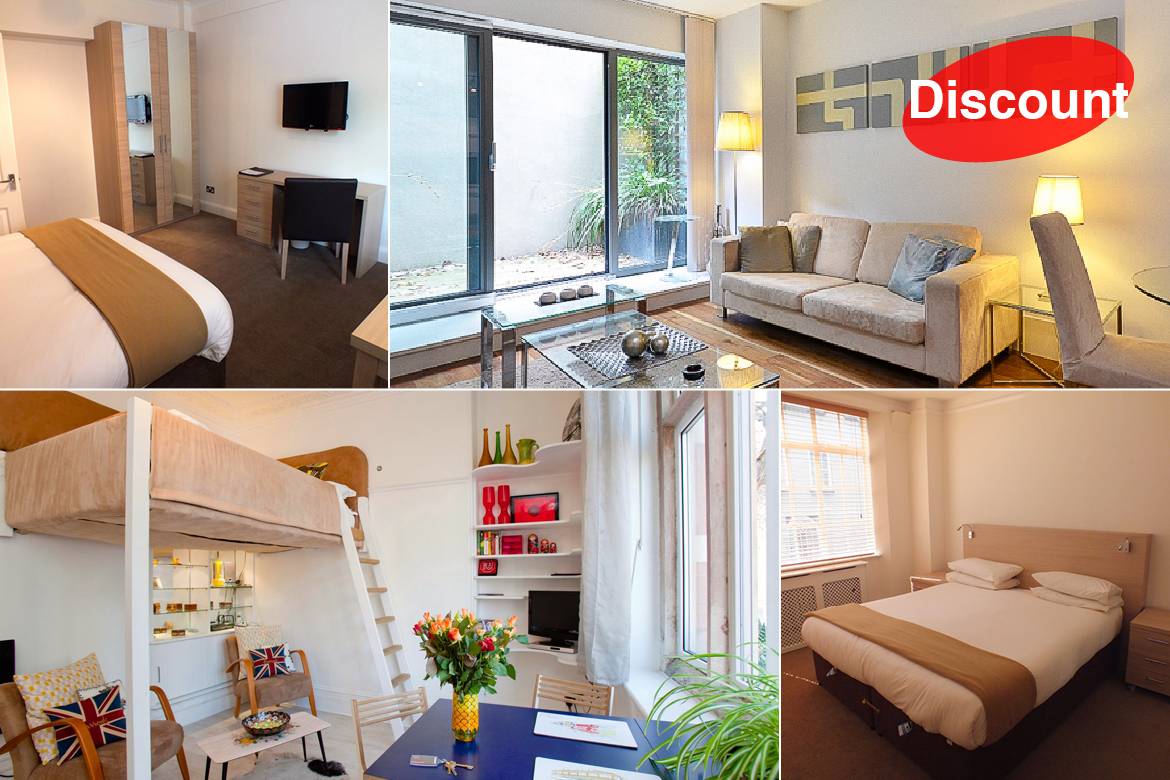 Here are some photos of our newly discounted London apartments!
Convinced that Bloomsbury and the West End are the right locations for your future (long-term or temporary) residence? If not, our list of discounted apartments will surely inspire you! Get up to 10% off the price listed on our website for these vacation rentals:
Take advantage of these discounted vacation rentals before the offer ends on January 31, 2015!