The Big Apple. Gotham. The City That Never Sleeps. Whatever name you use to describe New York, one thing is certain: New York City is a lifestyle, not just a metropolis. We've made a list of the top ten most iconic spots in this spectacular place. New York, New York… what a wonderful city!
1. Times Square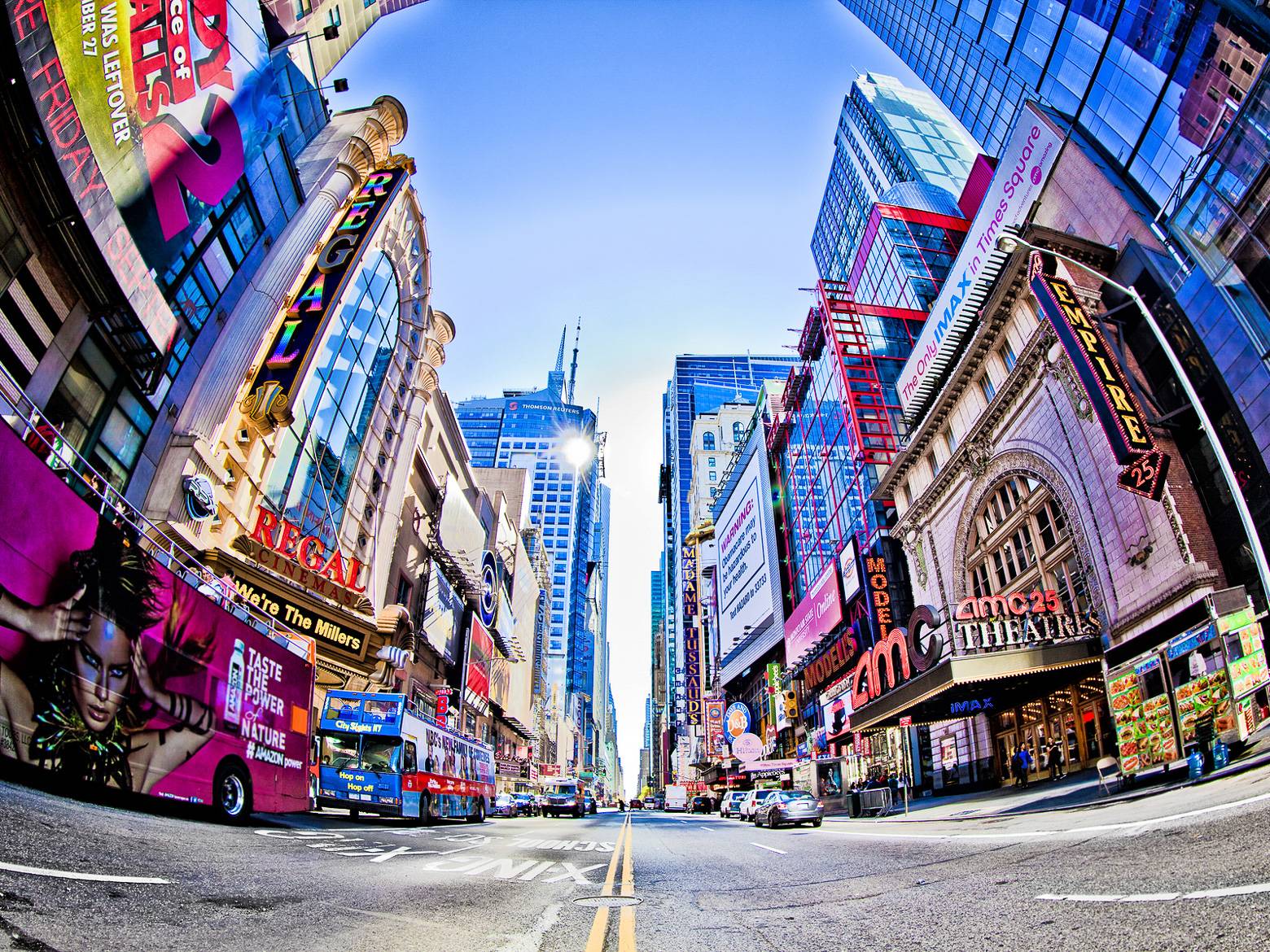 Times Square shines as the city's (neon) center
The official heart of New York's tourist district, Times Square is the home of Broadway's best theaters, shopping and dining destinations, and oh yes, those giant eye-popping billboards. The area, which is wedged between 7th Avenue and Broadway and stretches across most blocks of the west 40s, has been transformed into a pedestrian-friendly space.Go ahead and snap a selfie before you head off to the theatre. For a more in-depth look at Times Square, click here.
2. Shopping on 34th Street
Those who think that shopping begins and ends in Times Square have a lesson or two to learn. Head a few blocks downtown and you'll find an equally diverse array of merchants. Sure, Times Square has a massive Toys 'R' Us, but 34th Street has something (arguably) even better: Macy's Herald Square, the world's second-largest department store. This retail giant is the home of countless fashion labels, world-famous Christmas windows, and an annual Thanksgiving Day Parade. If you emerge from the ten-plus floors unsatisfied, don't worry. The Manhattan Mall is nearby, as are the flagship stores of popular brands like Victoria's Secret and a recently opened H&M. After you've done your day's shopping, why not stay at a New York Habitat vacation rental?
3. Empire State Building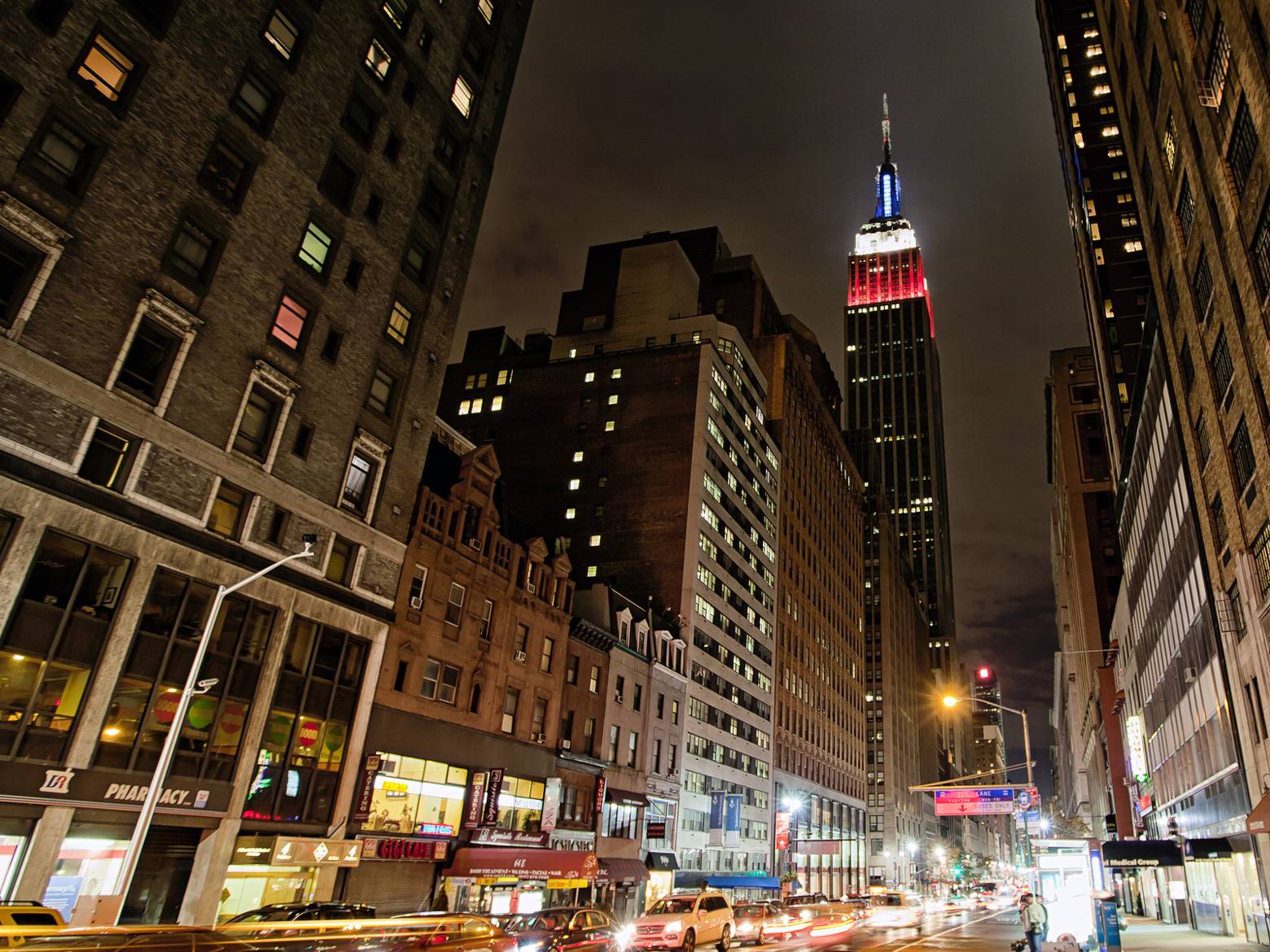 The Empire State Building towers over its neighbors as a true icon of NYC
Also on 34th Street is the fabled Empire State Building. Perhaps second only to the Statue of Liberty in terms of iconic New York landmarks, the Empire State Building stands tall in a sea of indistinct Midtown skyscrapers. From its Art Deco design to its colorful tower lights (which change for the seasons and special occasions), there are plenty of aesthetic reasons to visit the famed building. The main deck on the 86th floor provides a stunning view, while the top deck on 102nd floor is the perfect place for photo ops… or maybe a romantic proposal! Add the proximity of our furnished rentals, and you can revisit again and again!
4. Ellis Island & The Statue of Liberty
The spirit of New York lies in the stories of its 8 million people. Many of these citizens can trace their roots to Ellis Island, the immigration station which, from the late 19th to the mid-20th century, processed more immigrants into the United States than any other. The on-site Immigration Museum houses relevant artifacts and tells of Ellis Island's unique history. Visitors with ancestors who entered the country through Ellis Island will find their visit poignant and informative, since the museum can help with genealogy research.
"Give me your tired, your poor," wrote Emma Lazarus in her sonnet "The New Colossus." Since then, the poem has become synonymous with the Statue of Liberty: the tall, green, and crowned statue which stands for American freedom and steadfast spirit. More athletic members of your party can challenge themselves to complete the climb to the pedestal (halfway up the statue) but it is not an ascent for the faint of heart. Be mindful that the crown is open to visitors, but with limited access–you'll need to make reservations in advance if you hope to score a ticket. Both Ellis Island and Lady Liberty are accessible via ferry. For an overview of both sites, click here.
5. Central Park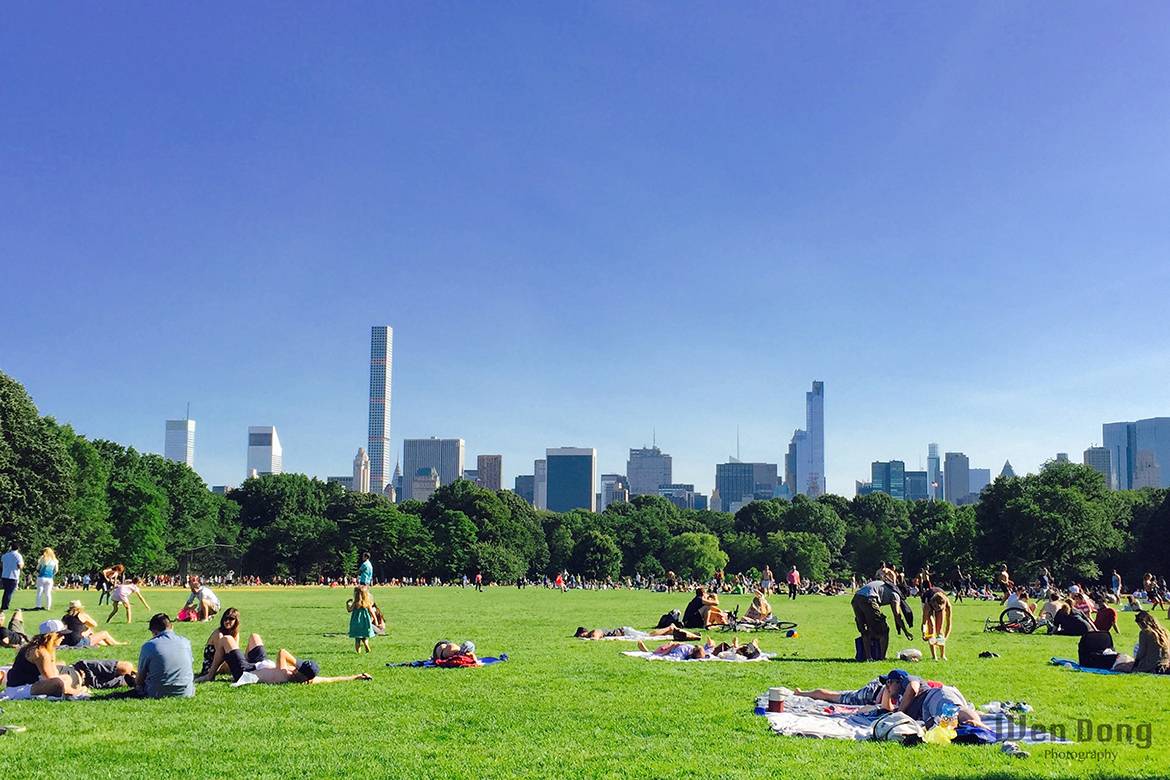 A park for all seasons: Central Park is great to visit regardless of the time of year
Central Park is the crown jewel of New York's park system. The park is aptly named, as it's bounded by West 110th Street to the north, West 59th Street to the south, 5th Avenue to the east, and Central Park West to the west, putting it right in the middle of Manhattan and easy to access. Its vast green spaces have been the site of countless film productions and wedding photoshoots, so we recommend that you make your own adventure there! Kids will love the Central Park Zoo, while adults will enjoy extensive cycling and walking paths. Central Park truly is a place for all seasons. Wollman Rink invites you for a magical spin around the ice in wintertime, and the Delacorte Theater hosts the Shakespeare in the Park series in the summer. Click here to explore Central Park throughout the year!
6. Coney Island
Explore New York's quirky side at Coney Island! Boardwalks, the beach, and amusement park rides give you the feel of a seaside vacation; an impressive feat for a site only a train ride away from Manhattan. Ride the Cyclone rollercoaster, visit a freak show, eat an Italian ice, or sunbathe on the beach. The choice is yours, and you'll be upholding a tradition that dates back more than a century. Grab a Nathan's hot dog while you're there. See where else your Brooklyn adventures may take you!
7. The High Line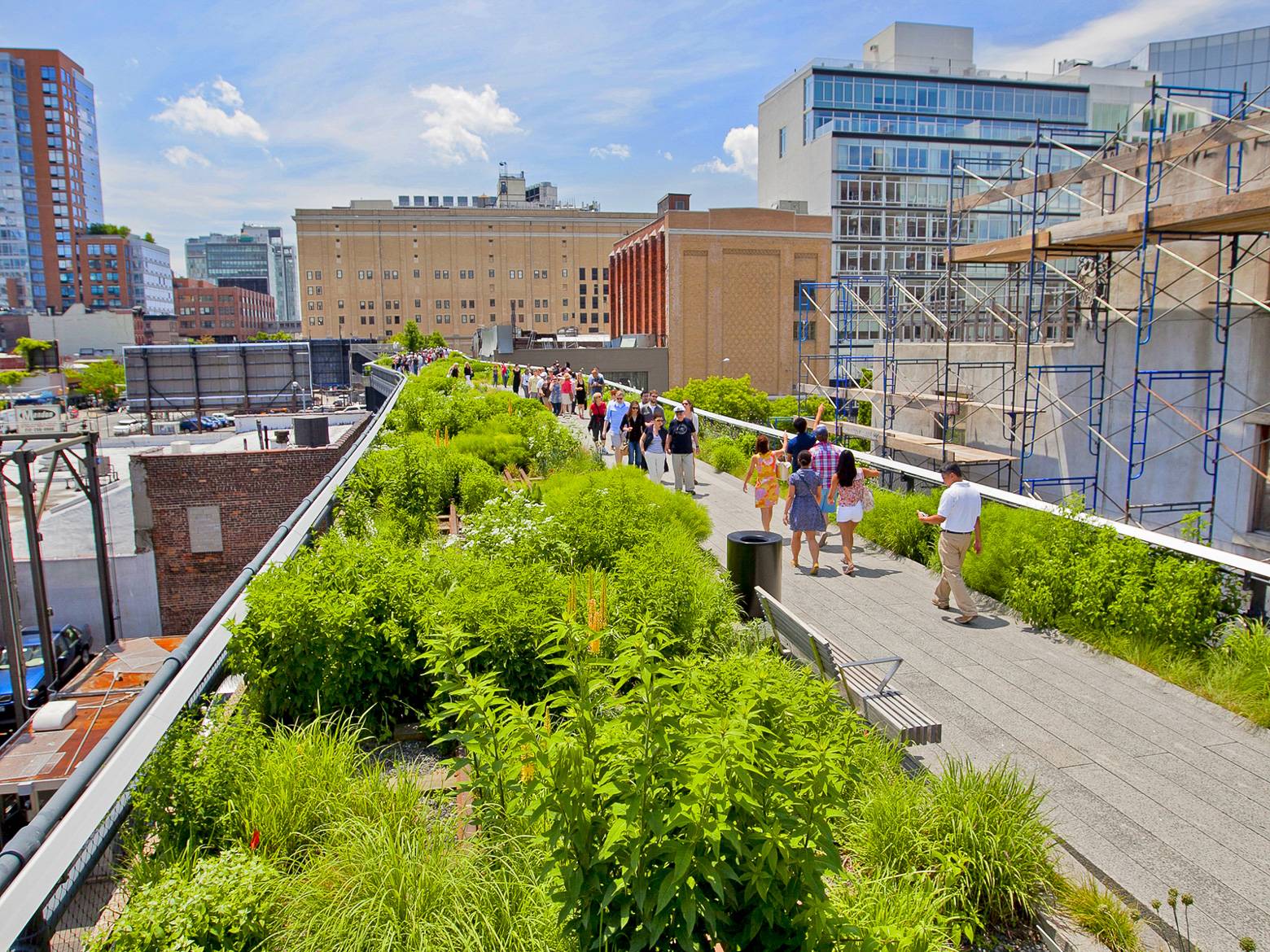 The High Line is a success story of how to reclaim disused spaces for crowd-pleasing spots
Who would have thought that New York's most fashionable and popular tourist spot would be a formerly deserted section of the New York Central Railroad? The High Line sits above Chelsea in southwest Manhattan, and attracts locals, tourists, and even celebrities by combining industrial and eco-friendly aesthetics. Take a tour, listen to a concert, stargaze, or bring the kids for an arts and crafts class. The High Line does it all! Learn what else Chelsea has in store with our handy guide here.
8. The 9/11 Memorial and Museum

On the morning of September 11, 2001, an entire nation changed in the blink of an eye. The National September 11 Memorial & Museum brings poignancy and perspective to a somber event and commemorates the nearly 3,000 people who lost their lives that day, as well as those who died in the February 1993 bombing. New York City is never one to be defeated, and a strong sign of rebirth emerged this past year with the grand opening of One World Trade Center.
9. The Metropolitan Museum of Art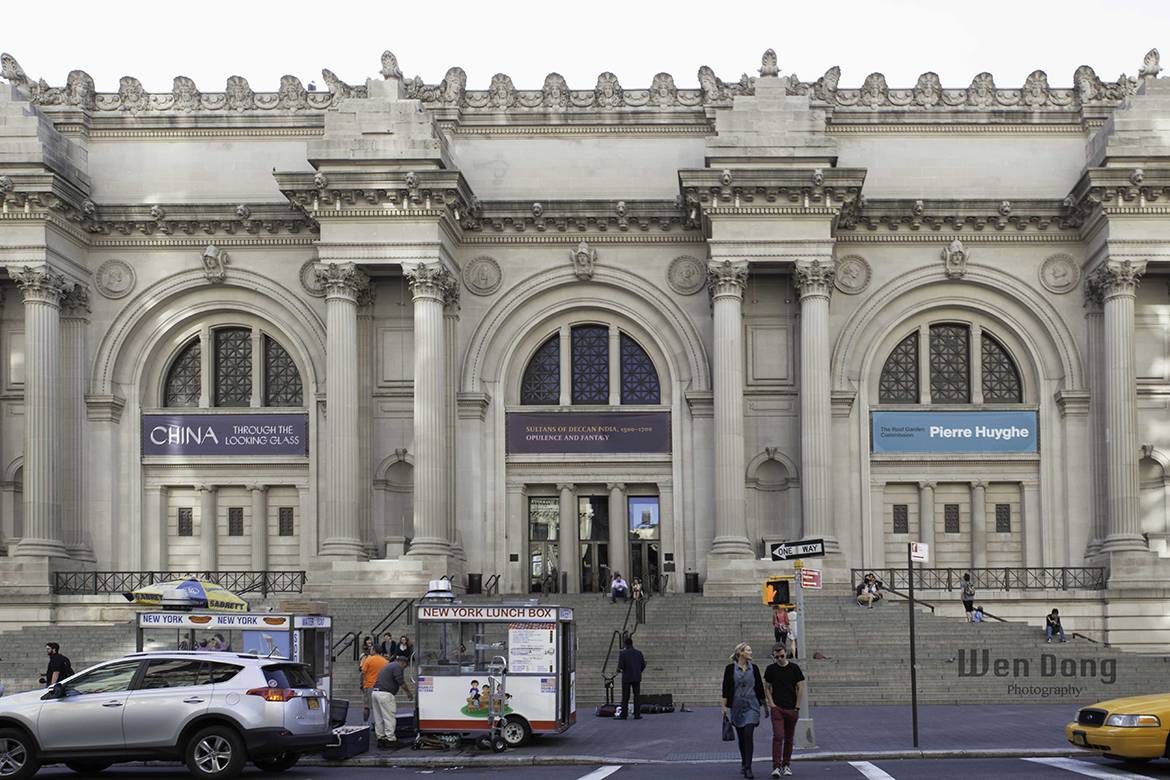 Whether your tastes lean toward ancient Egyptian sculptures or modern art, there's something for everyone at the Met!
The Met (as it's known by natives) is the premier art museum in all of New York City because it caters to art fanatics, families, students, and people of all ages and artistic tastes. From Asian art, to photography, to Medieval art, to the Costume Institute, there's an exhibit for everyone. Suggested donations are $25 for adults. The Met is also part of the Museum Mile, a stretch of world-class museums on the Upper East Side. Check out our guide here!
10. Rockefeller Center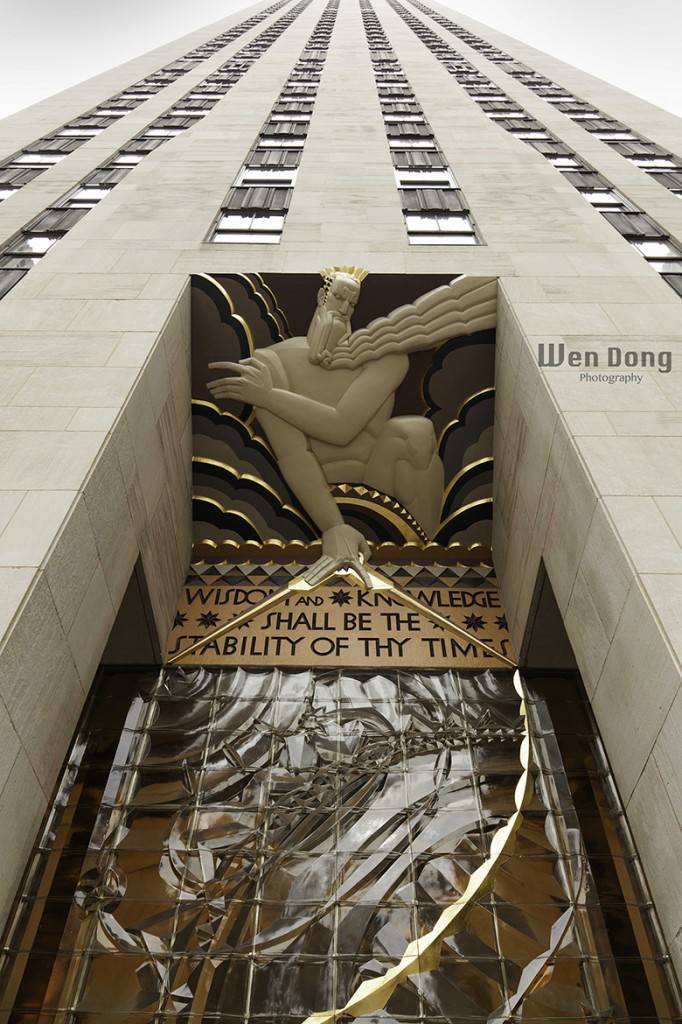 Shopping, broadcasting, dining, and skating collide at New York City's most famous plaza
Rockefeller Center is home to a photogenic ice rink, NBC studios, and a multitude of shops and boutiques. We love admiring the plaza's architecture, eating at an upscale restaurant, and gazing at the massive Christmas tree which debuts every December. Seasonal exhibitions and surprises pop up all year-round, so you never know what you'll discover when you make your way to Rockefeller Plaza! And as the plaza is right beside 5th Avenue, you can count on experiencing the finest in New York shopping.
What are your favorite must see-spots in NYC? Are they family-friendly places such as these, or less commonly visited hidden gems? Let us know in the comments!