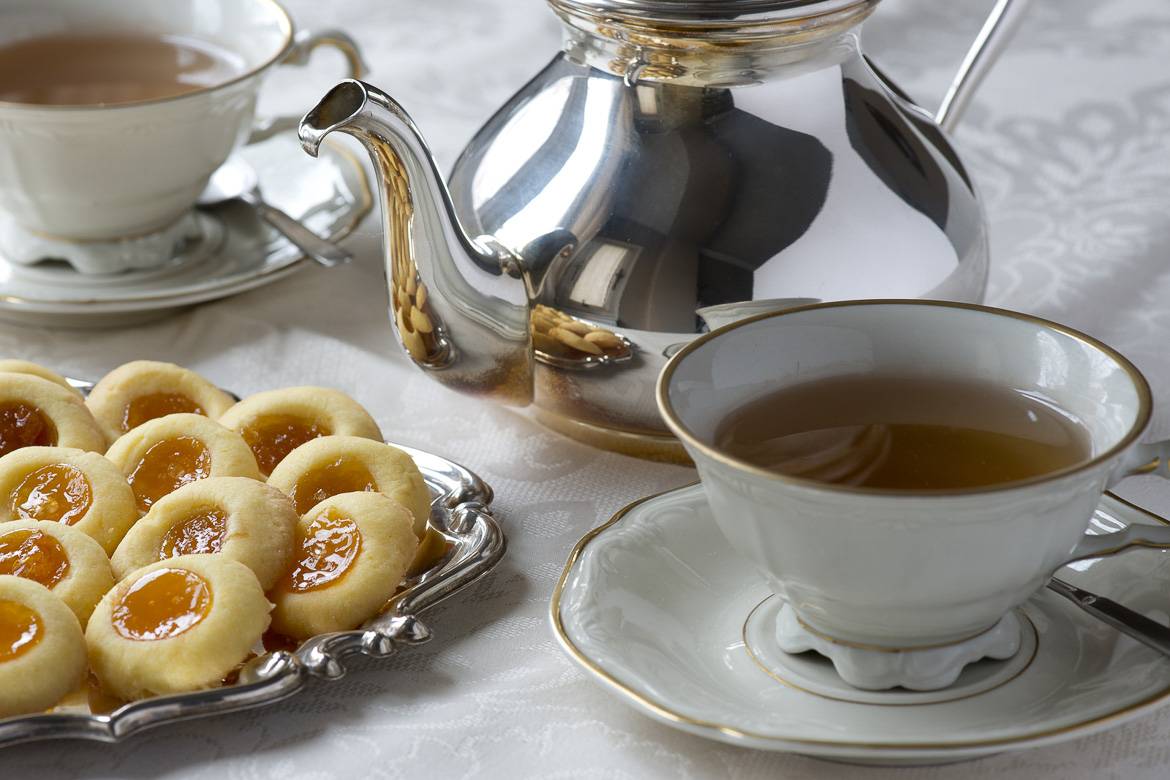 No one does afternoon tea like the British, as our tearoom list shows
Tea is one of the most definitive aspects of culture and daily life in the United Kingdom and a symbol of Britain around the world. While the drink is popular in countries from Argentina to Taiwan, tea has a special meaning in Britain. It recalls the country's global reach as well as the comforts of home for British expatriates. London is not only the capital of the UK, but a global capital for all things tea with hundreds of remarkable tea shops. We've narrowed down the list to select the best.
1. My Tea Shop
This venue has been home to tea houses since 1930. Three successive owners led to the current iteration, which is a convenient spot for breakfast or early afternoon tea located right across the Thames from the City of London. As it's between the modern London Bridge, Southwark Cathedral, and the Shard, it's easy to find an excuse to pop into this charming little tea shop. Their renowned full English breakfast offers something for everyone, including coffee (so java lovers can get their caffeine fix too). Knowing our tips and etiquette will ensure that you do English tea the right way. This tea house is best for a morning pick-me-up, since it closes at 3:30 p.m.
Note: As of April 2019, My Tea Shop is permanently closed.
2. The Ritz London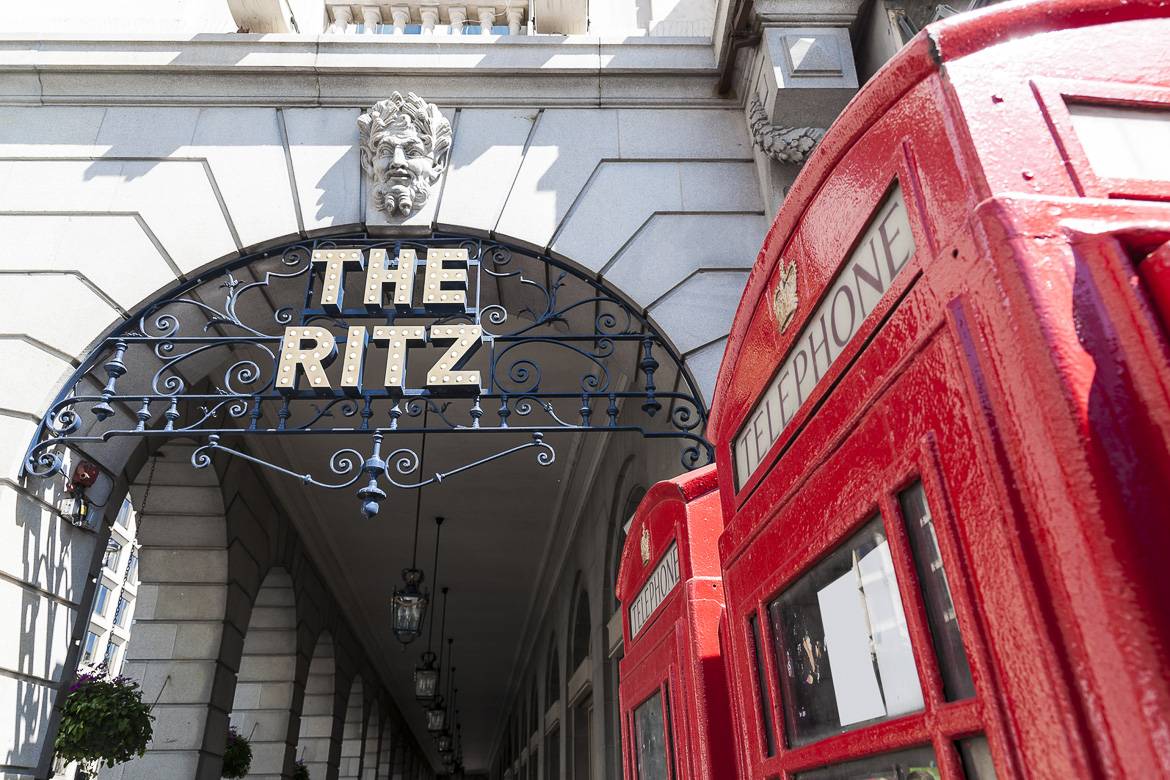 Much like bright red telephone booths, The Ritz is a London institution
If you're looking to experience British tea culture with all its flair, it's hard to beat Afternoon Tea at a British institution like The Ritz. Reservations are required and can be made online for traditional afternoon tea at £50 per person. It's worth the cost to enjoy The Ritz's special blends in the high-class setting of the famous Palm Court. Please note that there is a dress code: Gentlemen must wear a jacket and tie, and there are no blue jeans permitted. If you land a reservation between 11:30 a.m. and 9:00 p.m., the resident pianist will accompany your tea. Reservations can be made online with variable availability, and The Ritz is located at 150 Piccadilly, London, W1J 9BR.
3. To a Tea
This cleverly named tea spot is a favorite with London visitors since it's conveniently located right at 14 Farringdon Street. Bankers and barristers stop by on their way to and from Fleet Street, so if you're looking to experience a tea shop worthy of London's global clout, this is the right spot. While the modern décor is a bit punchier than the classic British ambiance of most tea houses, the wide selection upholds Britain's tea-drinking heritage. Pop in at any time from 7:00 a.m. to 5:30 p.m. on weekdays.
4. Tea House Theatre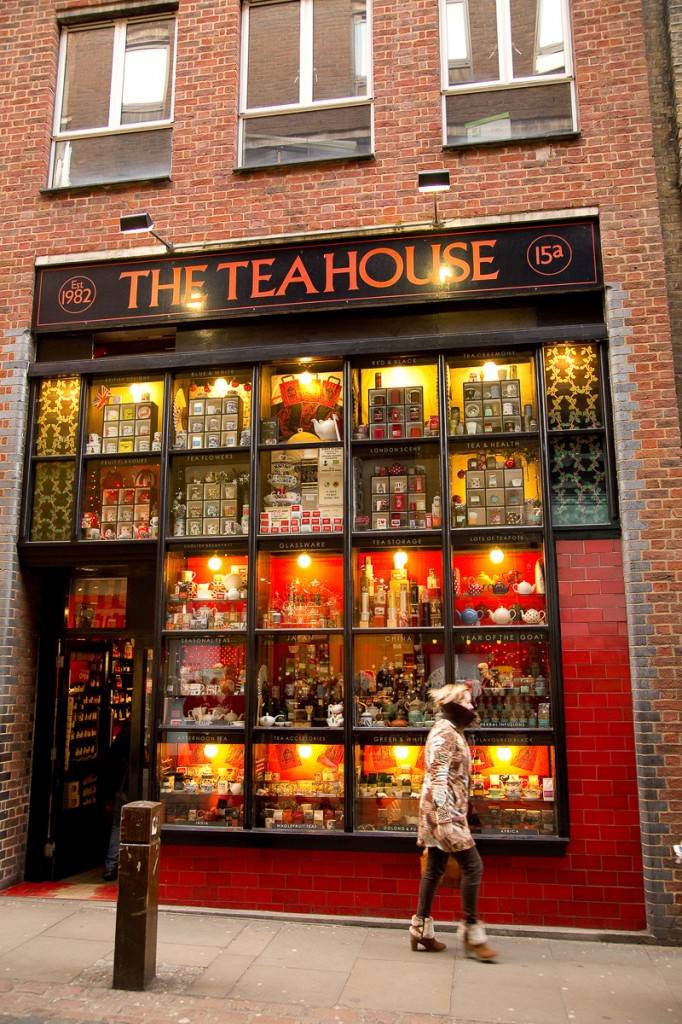 The Tea House Theatre fits right in with the Georgian brick architecture of London
After a long day of exploring the Tate Britain and walking along the banks of the Thames, you'll find this tea shop is perfectly located for a relaxing afternoon cuppa. You can sit down and enjoy a wide selection of teas, homemade marmalades, and jams made with local ingredients and classic English flavors. If that isn't quintessentially British enough, take note that this specialist tea café is located in a former pub that was built in 1886 on the grounds of the Vauxhall Pleasure Gardens and is the source for the "Vanity Fair" in William Makepeace Thackeray's eponymous novel. Stop by from 8:00 a.m. to 8:00 p.m., Monday thru Saturday; or from 10:00 a.m. to 8:00 p.m. on Sundays at 139 Vauxhall Walk.
5. Tea and Tattle
Rest your feet after a long day of exploring the British Museum–a must-see for any London visitor– and stop into this cozy tea room/bookstore that's right around the corner. Whimsical decorations and antique furnishings make the shop stand out from its more modern rivals. The menu is old-fashioned as well, with traditional finger sandwiches, scones with clotted cream and jam, and more served on fine china. Get a taste of old-fashioned British style with this authentic tea shop in Central London. Visit from 9:00 a.m. to 6:30 p.m. during the week, or from 12:00 p.m. to 4:00 p.m. on Saturdays. Their convenient location is at 41 Great Russell Street.
6. The Hub at Regent's Park
This unique tea spot in one of London's Royal Parks is the gem of the Hub sports complex, a glass-wrapped café offering 360-degree panoramic views of the park. Take advantage of a sunny day and enjoy your afternoon tea outside to fully appreciate one of the most distinctive and beloved parks in London. Besides an essential tea selection, the tea room offers sandwiches and salads to replenish your energy after a day of exploring Regent's Park, one of our favorite free London destinations. The Hub is located in one of the prettiest sections of the park, Queen Mary's Gardens in the Inner Circle. The Hub opens at 9:00 a.m. every day and closes between 4:00 p.m. and 8:30 p.m., depending on the season.
7. Amanzi Tea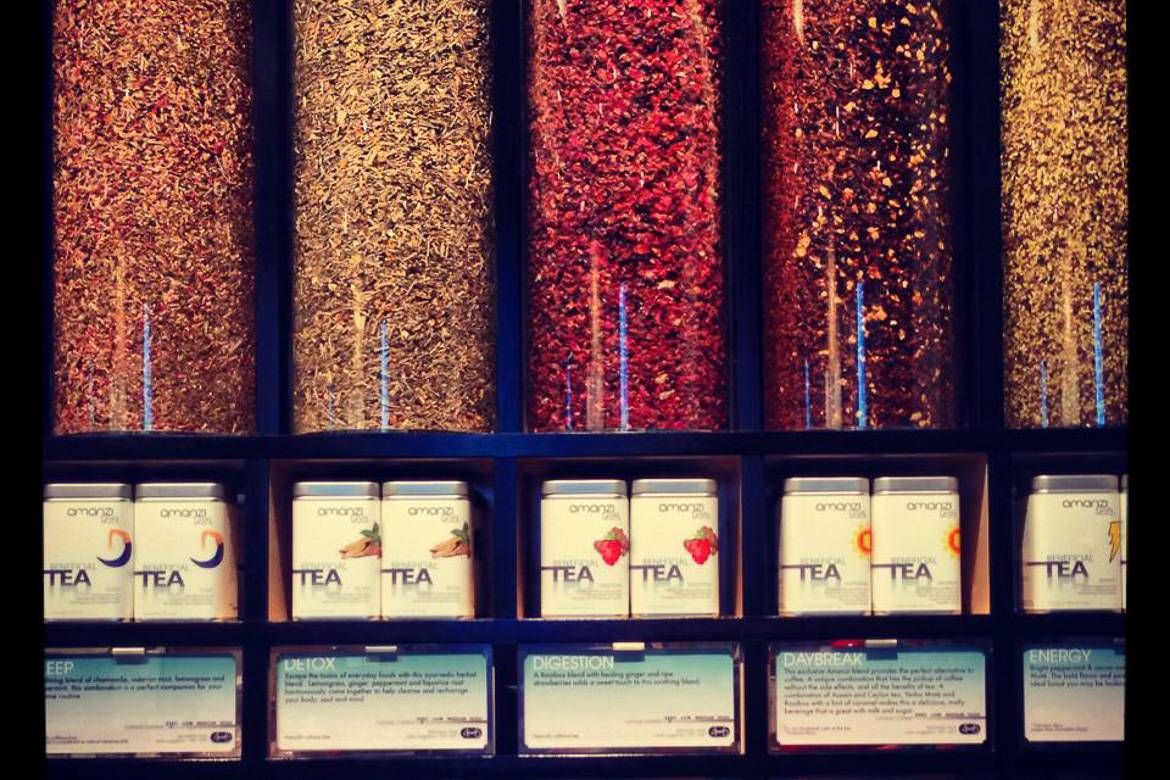 Amanzi Tea's unique teas decorate the colorful London tearoom
If you're open to trying an updated version of the classic British afternoon tea, then this super-hip tea spot is unbeatable. In addition to sitting in the chic tearoom, you can peruse their retail selection of fine tea blends. There are 150 different varieties of loose-leaf tea, not to mention other creative offerings like chai, lattes, frappes, and even tea cocktails! Plan your visit from 7:30 a.m. to 7:00 p.m. on weekdays; 10:00 a.m. to 7:00 p.m. on Saturdays; or 10:00 a.m. to 6:00 p.m. on Sundays.
Note: As of April 2019, Amanzi Tea is permanently closed.
8. The Muffin Man Tea Shop
Though it isn't located on Drury Lane, this tea shop would make the Muffin Man proud thanks to its wide selection of pastries and its cozy atmosphere. It's the perfect spot to rest your feet after a day out and about in South Kensington, one of our favorite London neighborhoods. The British staple scones and cream are hard to beat, but with a menu offering full English breakfasts, you'll have lots of options from which to choose. Head over to 12 Wrights Lane any day from 8:00 a.m. to 8:00 p.m., except Sundays, when the shop opens at 9:00 a.m. and closes at 8:00 p.m.
9. Betty Blythe
Flash back to the days of the British Empire with this 1920s-themed vintage tearoom in Hammersmith. The real draw at Betty Blythe is the choice between their four special tea menus: Betty Blythe Afternoon Tea, Traditional Victorian Afternoon Tea, Alice's After Wonderland Tea, and Glamorous Great Gatsby Afternoon Tea. Menus range from £11 to £30 per person. Betty Blythe, named after the British silent movie star, also offers tea parties for special events like elegant hen parties, baby showers, and more. You'll need to plan in advance and make a reservation online from the time slots at 12:00 p.m., 2:00 p.m., and 4:00 p.m. on weekdays, and special brunch availabilities at 9:30 a.m. and 11:00 a.m. on weekends. The tea room is at 73 Blythe Road in London.
10. Ladurée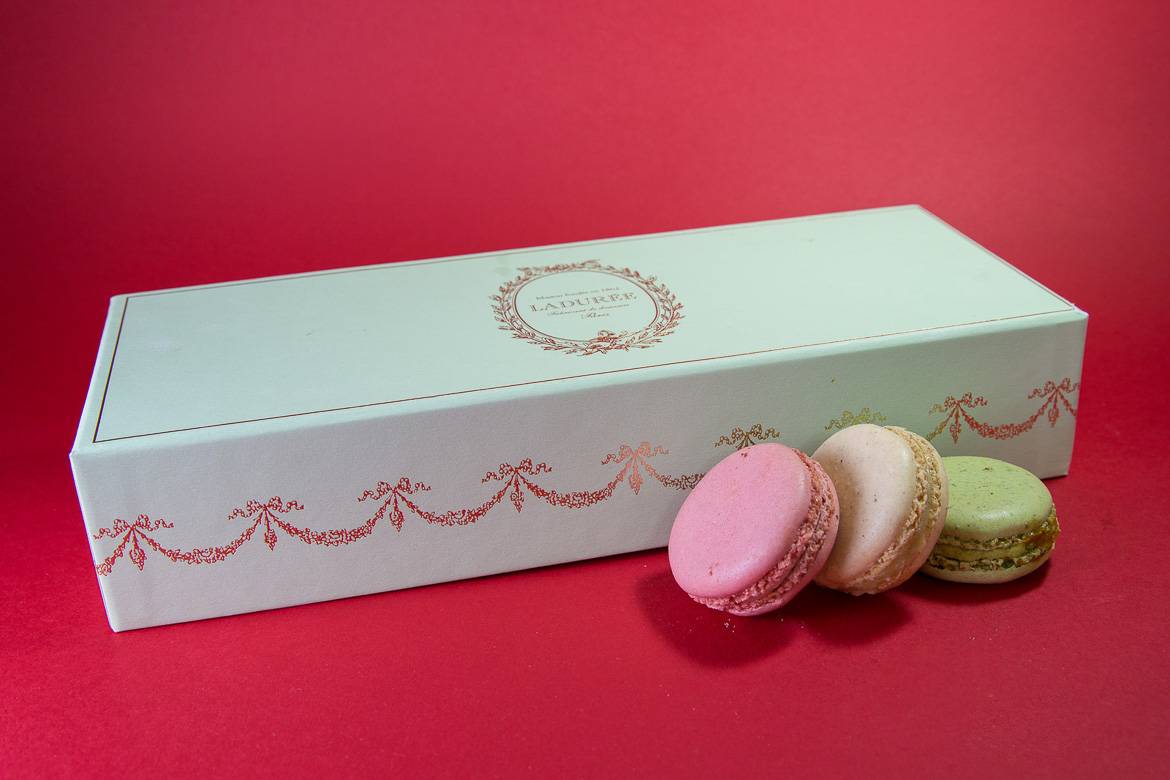 The tea at Ladurée is second only to their legendary macarons
No list of London tearooms would be complete without a shout-out to this seminal café, which has been bringing French fare to Harrods, one of our favorite shopping spots, since 1862. This quintessential department store is the perfect stop after a trip to adjacent Hyde Park or nearby Buckingham Palace. If nothing catches your eye in the shopping aisles, head to the ground floor tea room for a truly unique experience. Ladurée's terrace overlooks Knightsbridge and Brompton Road, and there's no better place to relax. Along with their wide range of teas, Ladurée serves world-renowned pastries, including their iconic macarons! While the restaurant is open from 9:00 a.m. to 10:00 p.m. Monday thru Saturday and 11:00 a.m. to 6:00 p.m. on Sunday, the best time to go is during tea time, of course!
Whether it's your first time visiting London or you're a seasoned business traveler, our furnished rentals will make you feel right at home, even if it's just for a short stay. Our seasonal guides can help you make the most of your trip, and with so many tea rooms from which to choose, you'll find yourself wanting to come back to London for more!