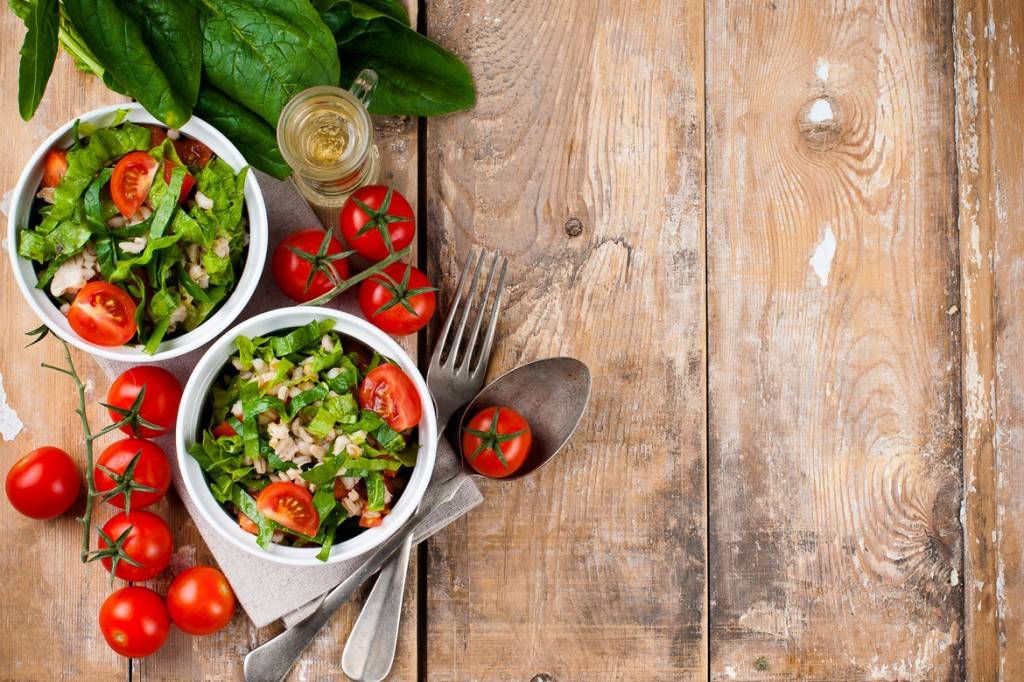 Fresh, local produce is used in many of the vegetarian restaurants you see down below!
Being a vegetarian may be tough, but being a vegetarian in the South of France is even more of a challenge. The vegetarian lifestyle has made its way to Paris, but isn't quite as popular in the South of France yet. That's why we've searched high and low to find the best vegetarian shopping and eating in the South of France for you! Keep reading to find out more!
Nice
The Nice Life International Café is everything you need rolled up into one peaceful café. If you're looking for a place to sit back, enjoy a cup of coffee, meet some people, or possibly grab a bite to eat, then this is the café for you! The café focuses on serving fresh, local products, in addition to their own creations. Upstairs you'll find the living room, which is perfect for sitting back, catching up on a good book, or studying for your exams. Located at 15 bl Lech Walesa, 06300 Nice, this café's opening hours differ daily so be sure to check their website before you go! If you're only in Nice for a short time, then check out our guide on how to spend 48 hours in & around Nice! And if you need a place to stay, we've got you covered! Click here to see some of our Nice vacation rentals.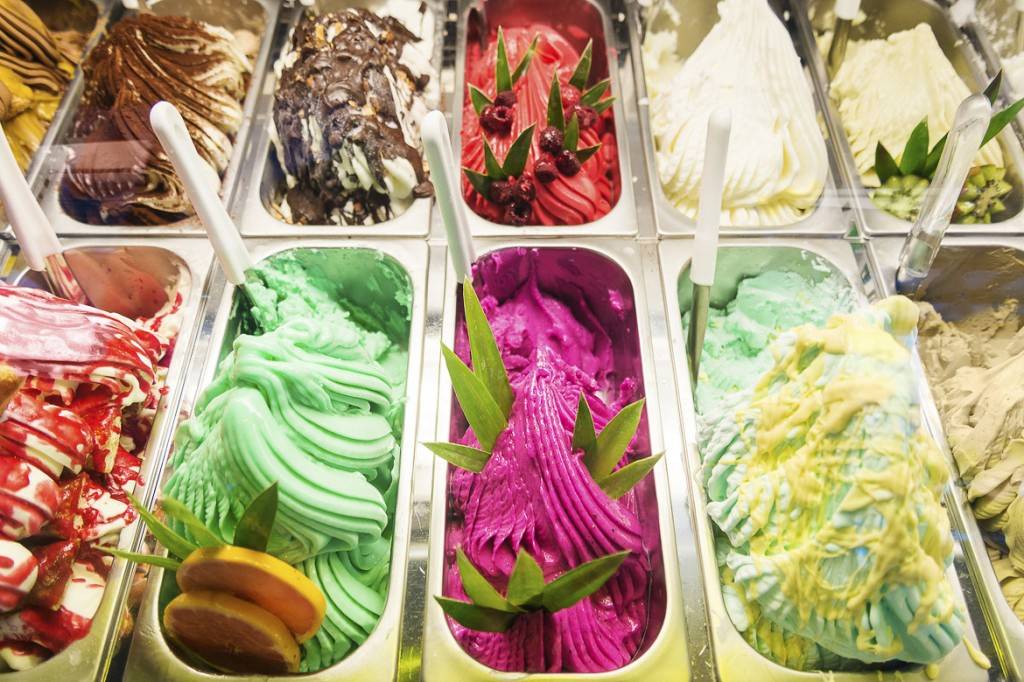 Indulge a little with some vegan gelato!
What better way to cool off in the summer than by having some vegan ice cream? Where to go, you ask? None other than Gelateria Meraviglia! Gelateria Meraviglia is a small organic gelato shop that offers vegan flavors such as chocolate, vanilla, hazelnut, and banana. Depending on the time you go, there may be different flavors available! In addition to gelato, they also serve coffee, drinks, and other desserts. If you're staying in your Nice furnished rental and decide you want some gelato, don't worry, they also do takeaway so you can keep it on hand! They're located at 8 Rue Pairolière 06300 Nice, and offer some outdoor seating!
Also be sure to check out Argane Bio, a restaurant and shop that offers organic products. The restaurant serves organic, vegetarian, vegan and gluten-free dishes and their small shop offers products of the same nature!
Marseilles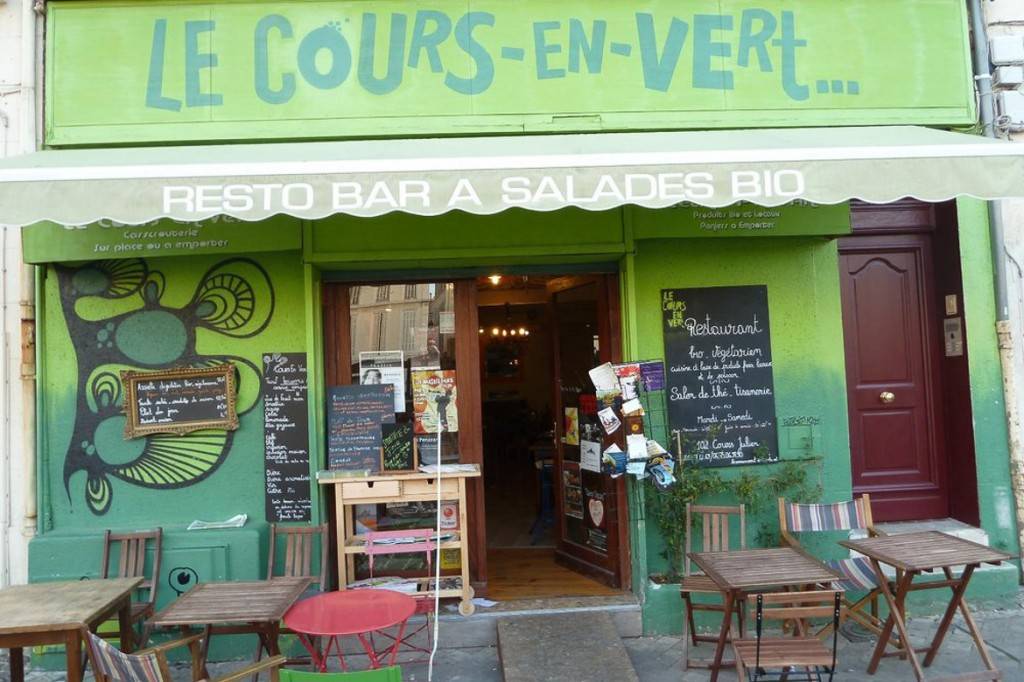 Your one stop shop for all things vegetarian! Sit outside and enjoy a meal!
There's plenty to do and eat in Le Cours en Vert! From grocery shopping, eating at the restaurant and taking a workshop, there's never a dull moment here. This fully vegetarian restaurant serves both lunch and dinner. In addition, there is also a tea saloon in the afternoon. Their dishes are prepared fresh the same day, but if you're in a rush, no worries, you can take your food to go! Be sure to check out how to spend 48 hours in Marseilles! And if you want to feel like a local, then bike your way through the city, using their public bike rental system and stay in a vacation rental!
Don't forget about Country Life, a vegetarian restaurant and natural food shop open since 1984! The restaurant serves 6 hot dishes and 18 raw side dishes daily in a buffet style. Their shop on the lower level specializes in organic, vegan, and gluten-free products!
Montpellier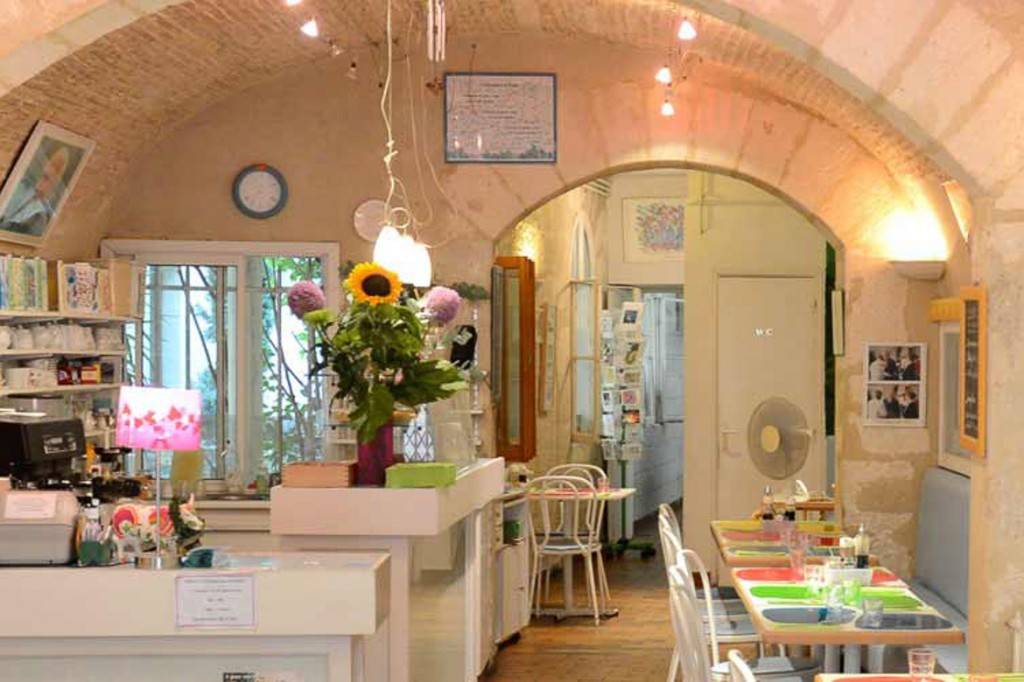 The inviting atmosphere of Tripti Kulai draws you into their vegetarian restaurant.
This vegetarian restaurant has been in business for over 20 years! Their menu consists of various savory dishes, as well as a special of the day from a wide selection of vegetarian dishes from all over the world! They also offer a selection of desserts which are baked with less sugar so you can indulge! In addition, many of Tripti Kulai's food products are organic. If you're in a rush a daily menu will be served to you right away. If you have more time to spare, such as during lunch time, then they'll be able to adjust your dish to your preferences. The restaurant is open Monday through Saturday from 12pm to 3pm and from 6pm to 10pm; it is closed on Sunday. If you're new to the area be sure to check out our video tour of Montpellier! If you have some extra time, see how to spend 48 hours in and around Montpellier! Don't forget to book your vacation rental before you go!
Be sure to stop by Bio et Sans, a store and restaurant all in one! They choose natural, local fruits and vegetables for their produce and they look for regional products made with the Earth in mind for the store!
Aix-En-Provence
Although this restaurant isn't 100% vegetarian, it's still worth visiting! La Cerise sur le Gâteau is a small restaurant that does it all. The owner is the chef, designs the menu, buys the fresh produce, waits on tables and takes reservations. The menu changes daily based on the availability of local and organic produce. It also features four vegetarian or vegan options and four non-vegetarian options. If you have a few hours to spare in Aix-En-Provence, and are looking for something to do then check out our guide on how to spend those hours! But before you do, make sure you're all set with a furnished apartment of villa!
Please Note: Due to the small size of the restaurant, reservations are strongly recommended.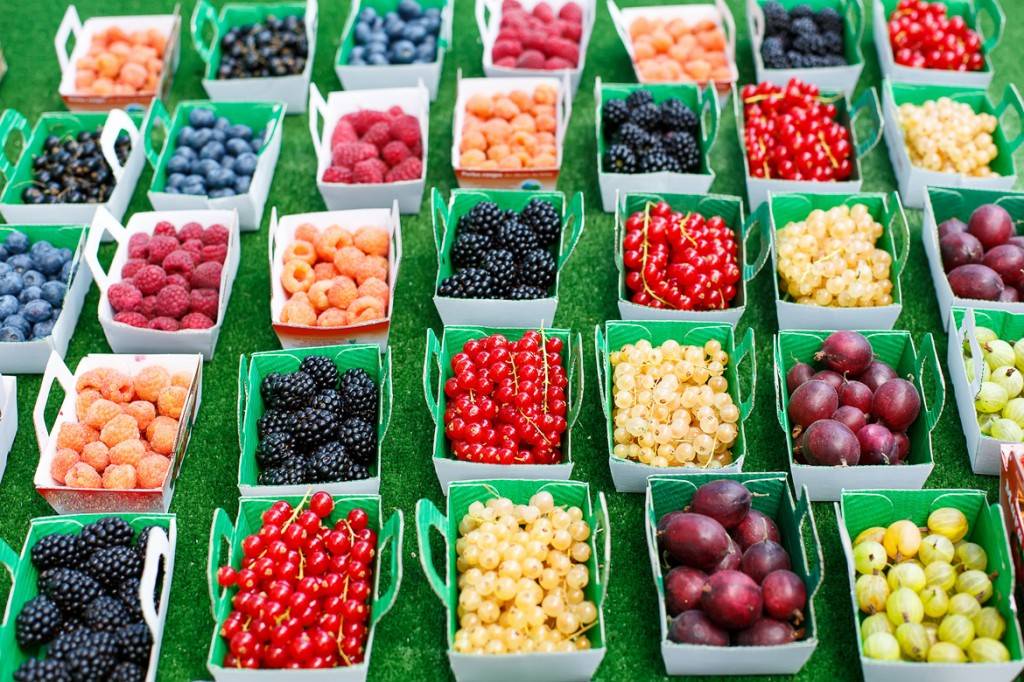 A variety of berries perfectly supplement a vegetarian meal!
If you're searching for an organic and vegetarian grocery store, then look no further! Aubagne Nature is the store for you. They carry a wide range of both organic and vegetarian products from fresh bread and gluten free goods to hair dyes and organic wines.
Please Note: Aix-En-Provence doesn't presently have any 100% vegetarian restaurants and shops.
Be sure to give one or more of these tasty restaurants a try! If you do, be sure to let us know. What are some of your favorite vegetarian restaurants in the South of France? Let us know in the comments below!
Related apartment rental posts from New York Habitat: