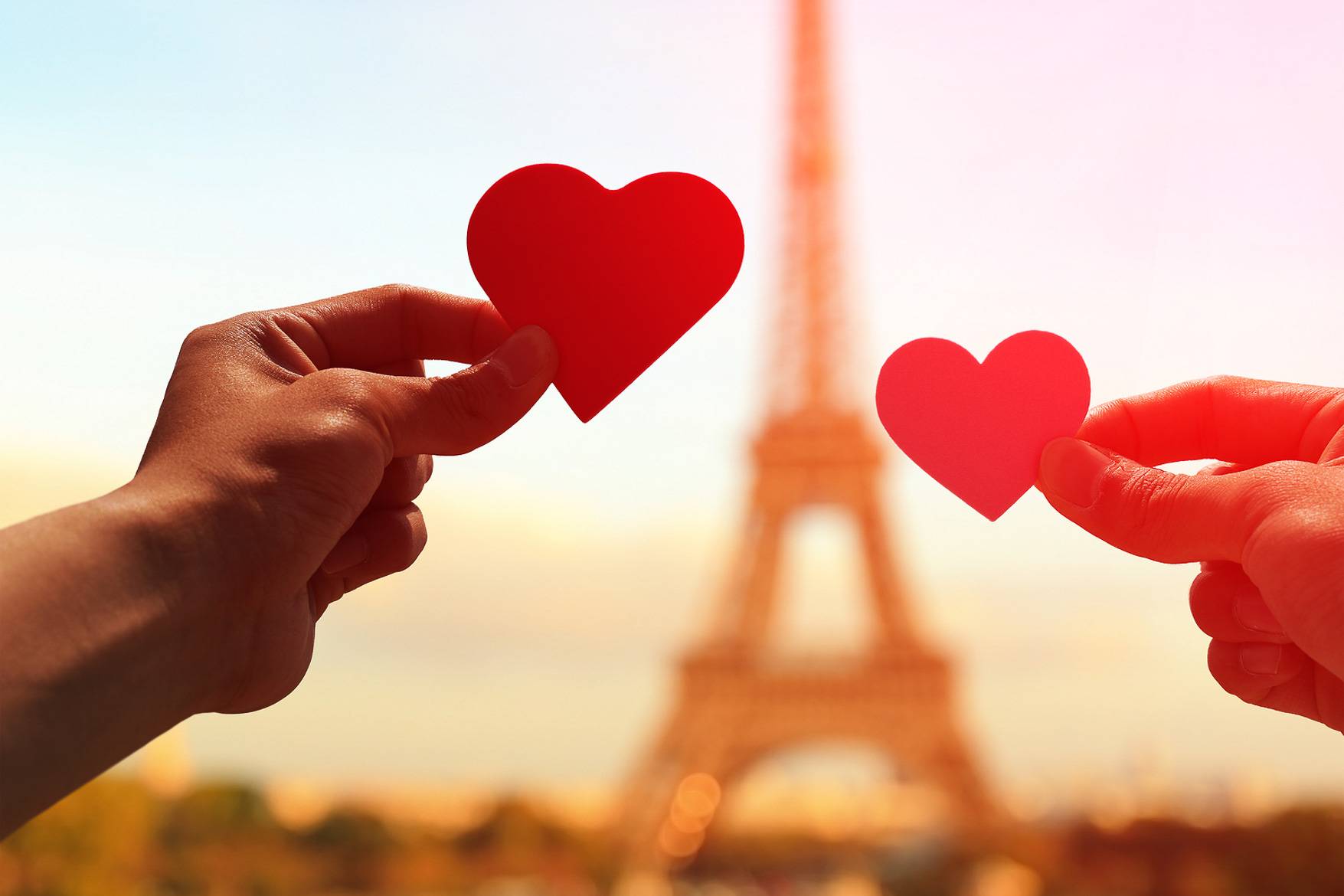 Check out our best apartments for a romantic getaway to Paris.
The French capital city of Paris is known as the most romantic city in the world. The winding streets and Renaissance architecture will leave you and your significant other in a trance. Experience for yourself why this city attracts millions of couples! Get cozy with your loved one in an environment that feels like home: a furnished apartment. We've compiled a list of apartments that are perfect for your romantic getaway to Paris.
One-bedroom apartment in Les Halles (1st Arrondissement)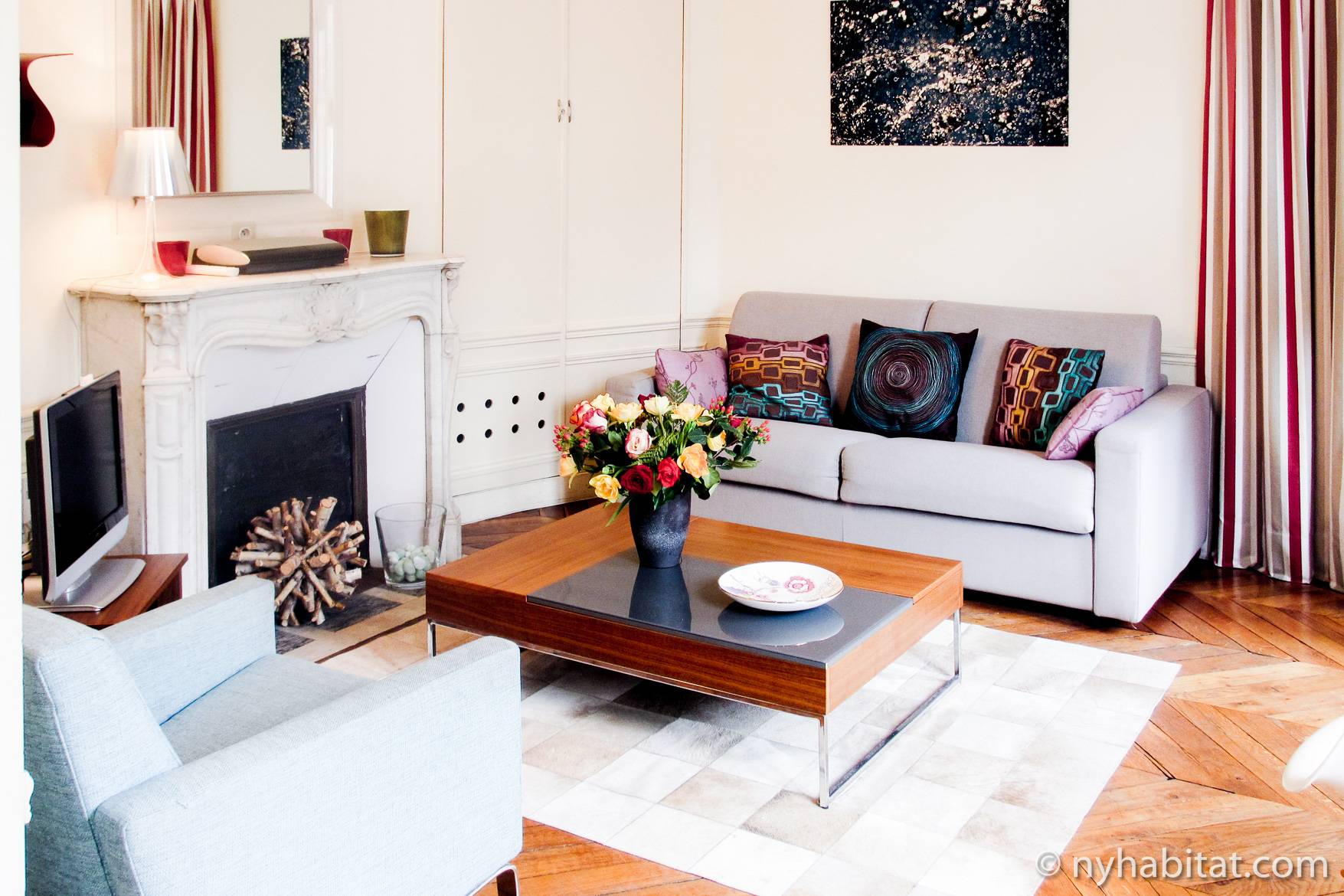 This cozy apartment has all the furnishings you could want during your trip to Paris.
This one-bedroom vacation rental in Les Halles is located in the 1st Arrondissement. You will find quaint contemporary furnishings in the living room, complemented by stunning herringbone hardwood floors. The room features two sofas, a coffee table, a phone, and a cable TV. The open-concept, eat-in kitchen features everything you need to prepare your own meals, including a fridge, a microwave, a stovetop and a coffeemaker. The bathroom offers modern finishes for the shower, toilet, and vanity sink. The simple bedroom has a plush full-sized bed and offers ample closet space to make your romantic stay comfortable. This neighborhood has plenty of restaurants and nightlife to enjoy as well as many popular Parisian attractions including the Louvre Museum and the Jardin des Tuileries. Learn more about The Louvre, an iconic neighborhood fixture. Les Halles is also situated near the iconic Eiffel Tower, so check out some of our apartments with a view.
One-bedroom apartment in Le Marais (3rd Arrondissement)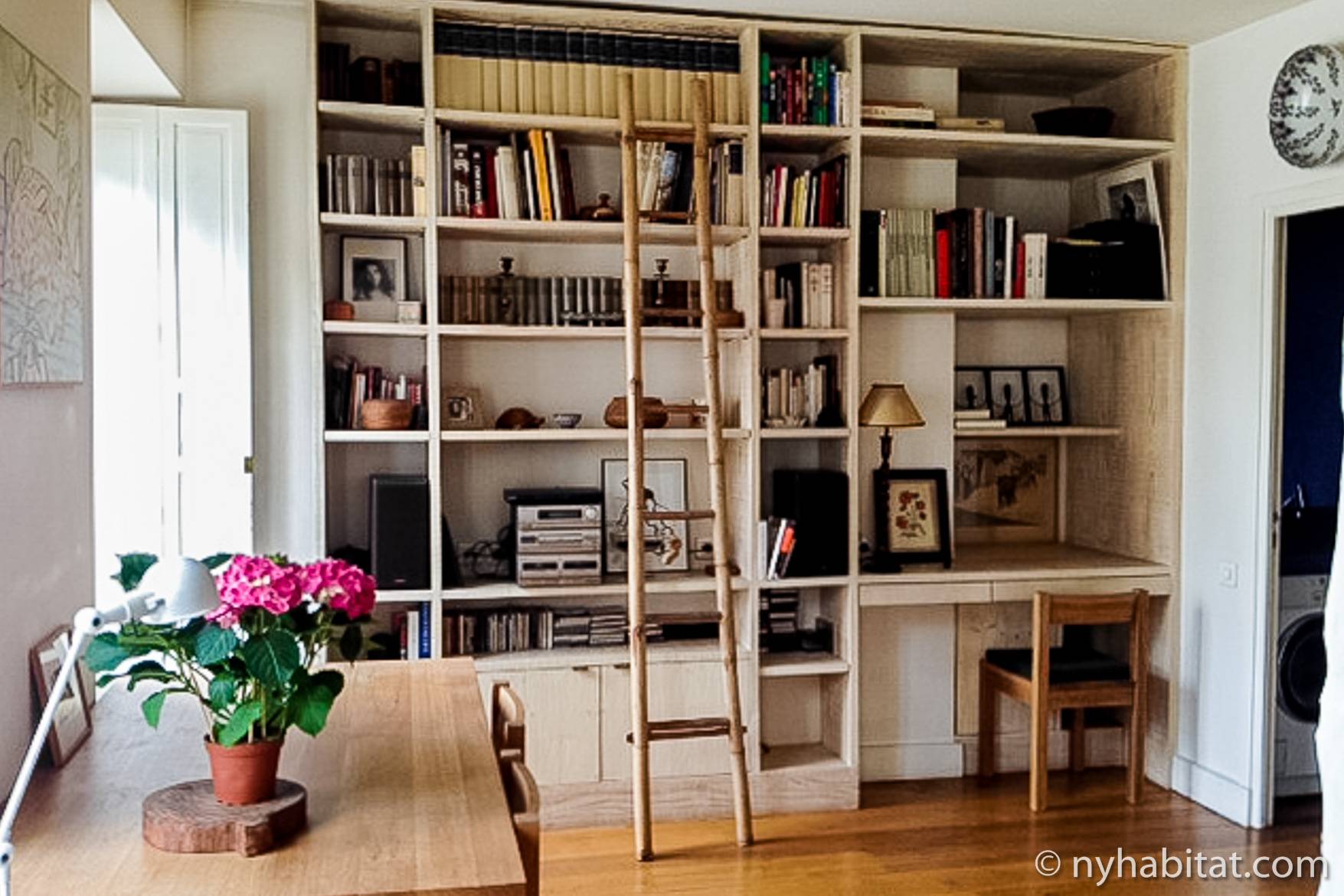 There are many charming features in this apartment like the built-in bookshelves.
This one-bedroom apartment in Le Marais (located in the 3rd Arrondissement) is a beautiful romantic retreat for any couple! This charming apartment offers contemporary furnishings in a light and bright space. The living area is furnished with a sofa, a TV, and stunning built-in bookshelves that add character to the space. White wood beams offer some separation from the bedroom area, which has a full-sized bed. The open-concept kitchenette has a microwave, a toaster, and a coffeemaker for your cooking needs. The bathroom features a bathtub and a separate toilet. The bedroom has a single-sized bed and ample storage. This apartment even has a private balcony! This neighborhood is known for being very glamorous and trendy. You will find world-class restaurants and bars and many parks in this area. Learn to live like a local on your romantic trip to Le Marais.
One-bedroom apartment in Latin Quarter-Panthéon (5th Arrondissement)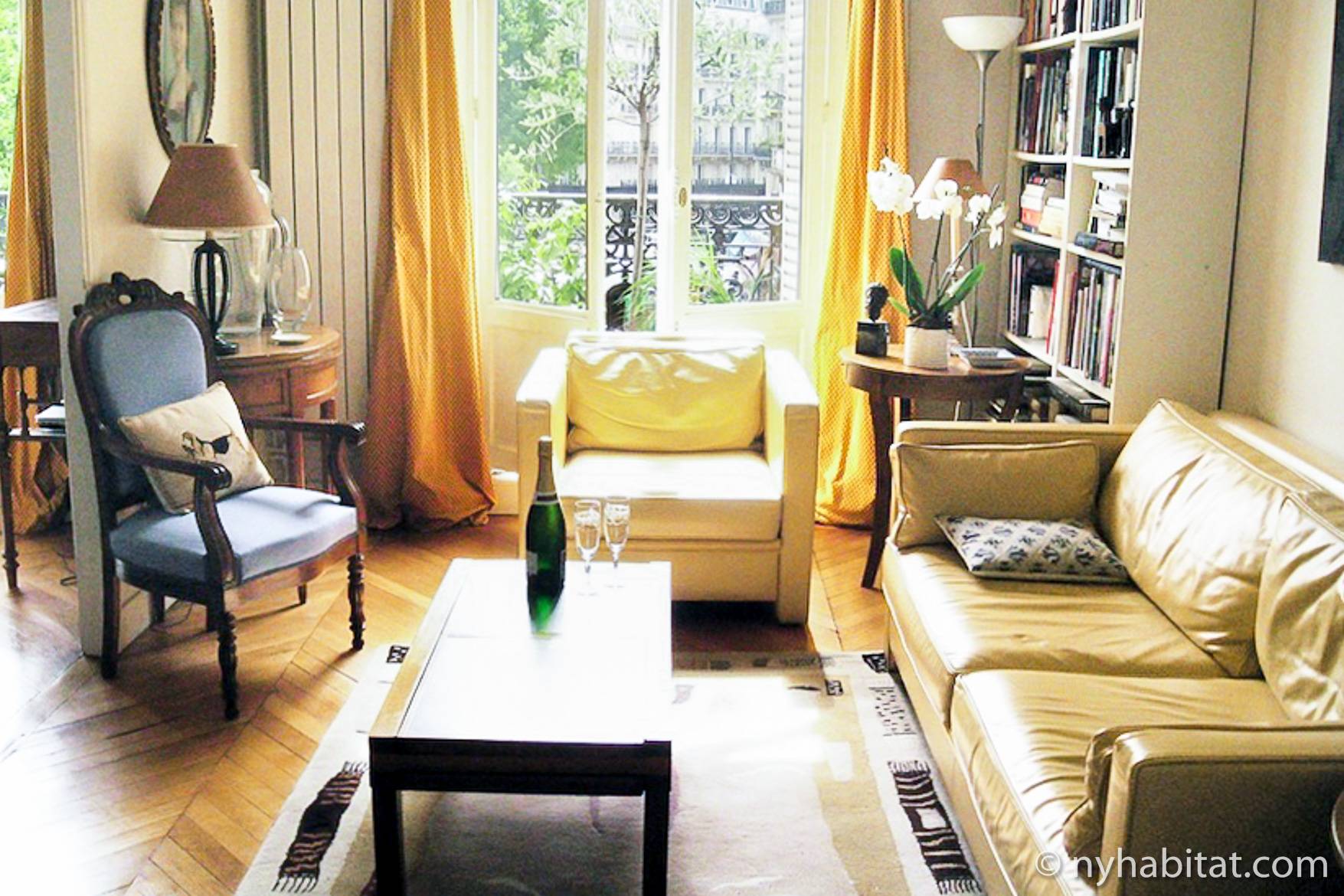 This quaint one-bedroom apartment is perfect for your romantic stay in Paris.
Settle with your significant other in this one-bedroom apartment in the Latin Quarter that's conveniently located in the bustling 5th Arrondissement. This apartment has many attractive features, including hardwood herringbone flooring, large Parisian windows, and antique furnishings. The living room offers a leather sofa, a grand dining table, and a TV for your entertainment. Want to cook romantic dinners for two on your Parisian getaway? This chef's kitchen is fully equipped with a fridge, an oven, a coffeemaker, a dishwasher, and more. This apartment is nestled in the Latin Quarter neighborhood, which is named for the predominant language of the intellectuals who lived there in the 13th century. The area is known for its abundance of eclectic restaurants and nightlife, which are especially geared towards college students and young adults. Since this area is so active, we made a three-part video tour of the Latin Quarter to give you a better grasp of the area.
One-bedroom apartment in Saint-Germain des Prés (6th Arrondissement)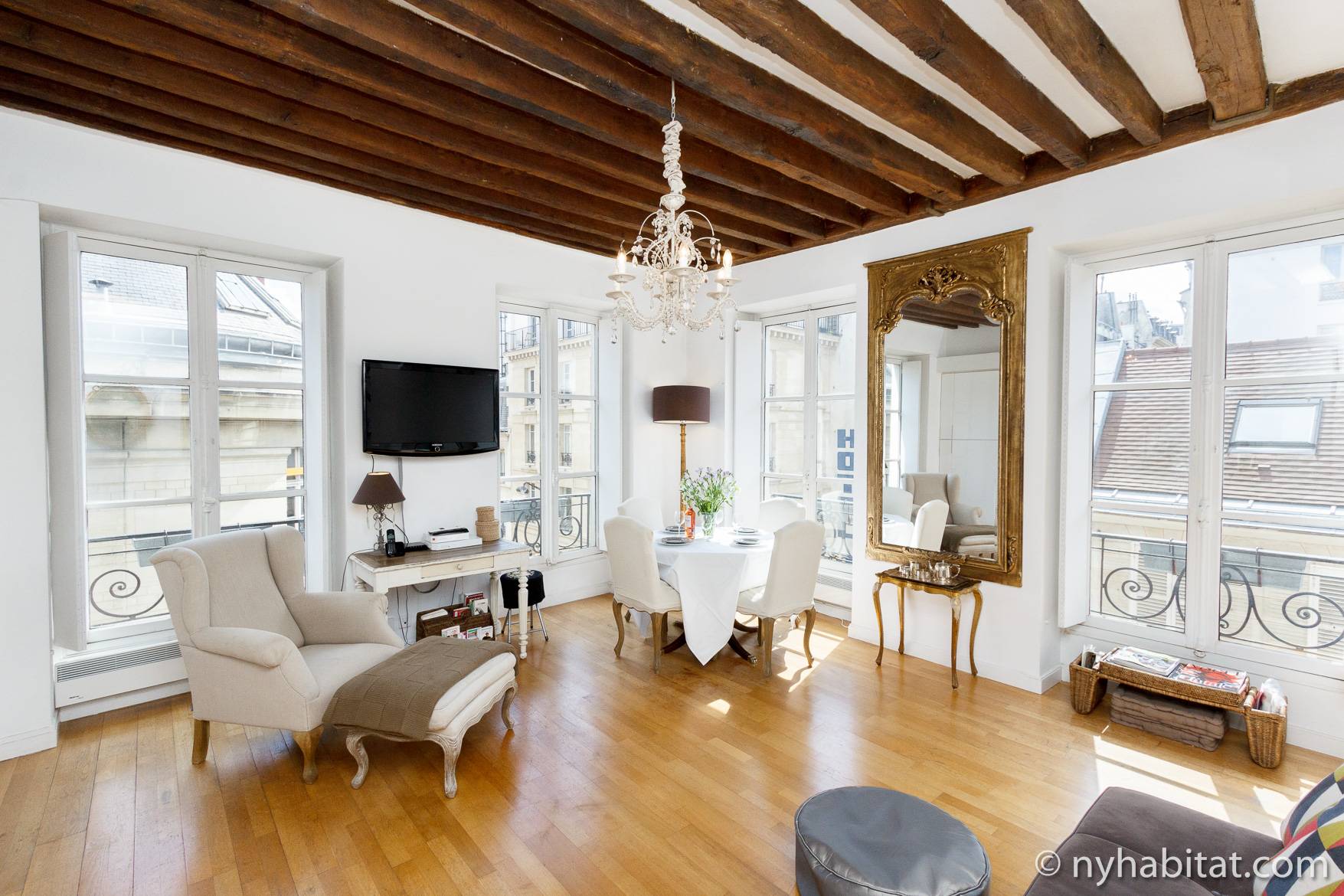 The exposed wood beams add character to this light and bright space.
Feel at home in this luxury one-bedroom apartment in Saint-Germain des Prés in the 6th Arrondissement! This pristine apartment offers many unique characteristics, including exposed wood beams, large French windows, and ornate chandeliers. The spacious living room offers a sofa, a cable TV, and a dining table for maximum comfort on your Parisian getaway. Wind down after a day of exploring Paris in the comfort of this apartment, which features a king-sized bed and a bathtub. Saint-Germain des Prés is known for having bustling activity during the daytime and a quiet atmosphere in the late evening. This neighborhood is one of the most popular areas of the city, so you will find many high-end shops and restaurants. While roaming around the quaint streets, check out Gérard Mulot, which is featured on our list of the top 10 pastry shops in Paris! Discover what this area has to offer before your romantic trip to Paris by learning to live like a local.
Studio Apartment in Canal Saint-Martin (10th Arrondissement)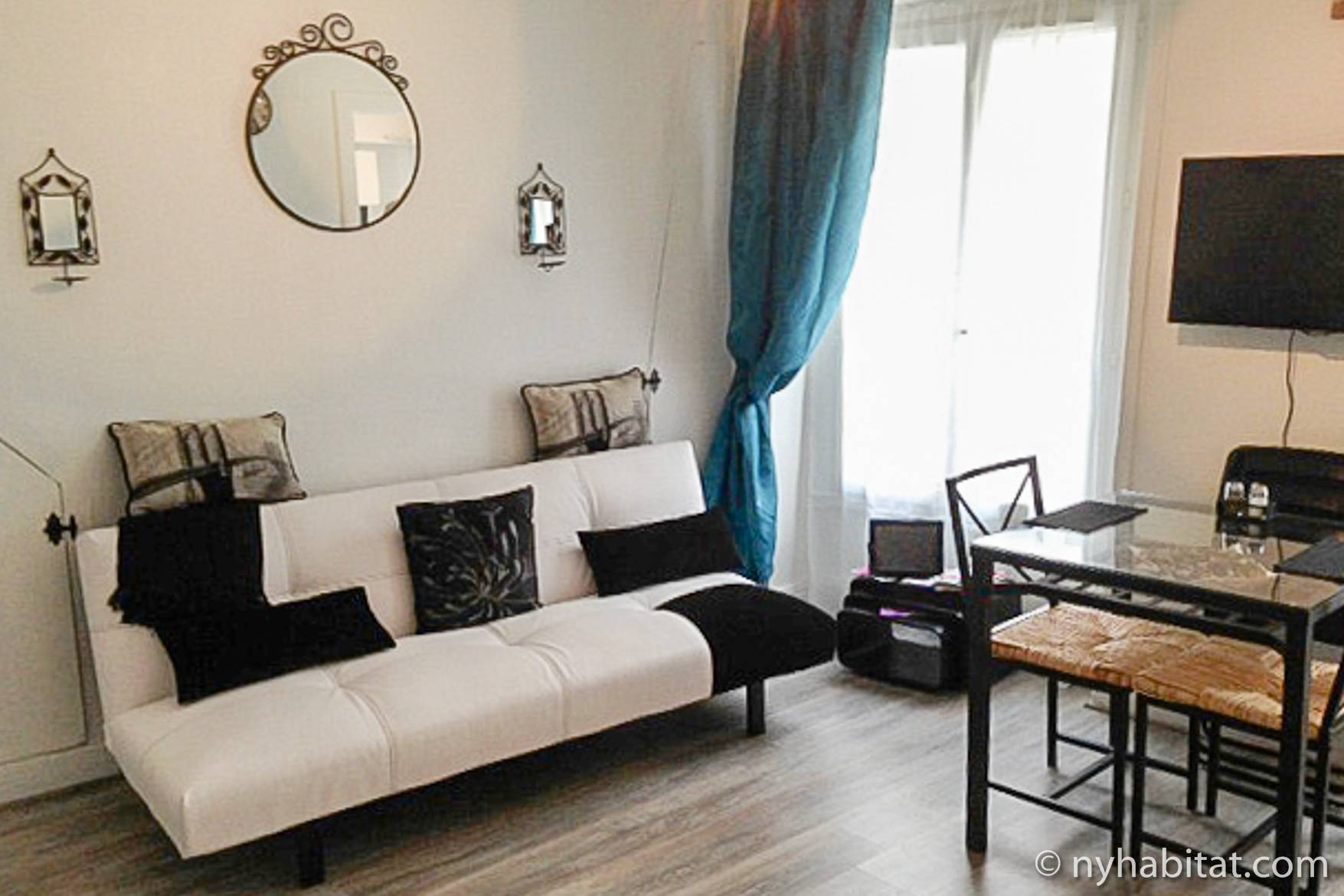 This picturesque apartment is steps away from the Canal Saint-Martin
Explore the hidden gems of the 10th Arrondissement with this studio apartment in Canal Saint-Martin. This charming property offers many amenities including a sofa, a decorative fireplace, a cable TV, and a full-sized bed. The large French windows allow ample natural light to flood the space, giving it a bright and inviting feeling. The kitchen is designed to offer luxuries for any chef or baker, since it is equipped with all major appliances including an oven, a microwave, and a fridge. This neighborhood of Canal Saint-Martin is a lesser-known area among tourists, which makes it less congested and more authentic. There is much to do and see, including restaurants, parks, and the famous Canal Saint-Martin. Discover the rich history of this canal and why it's such an icon in this neighborhood.
One-bedroom apartment in Montmartre (18th Arrondissement)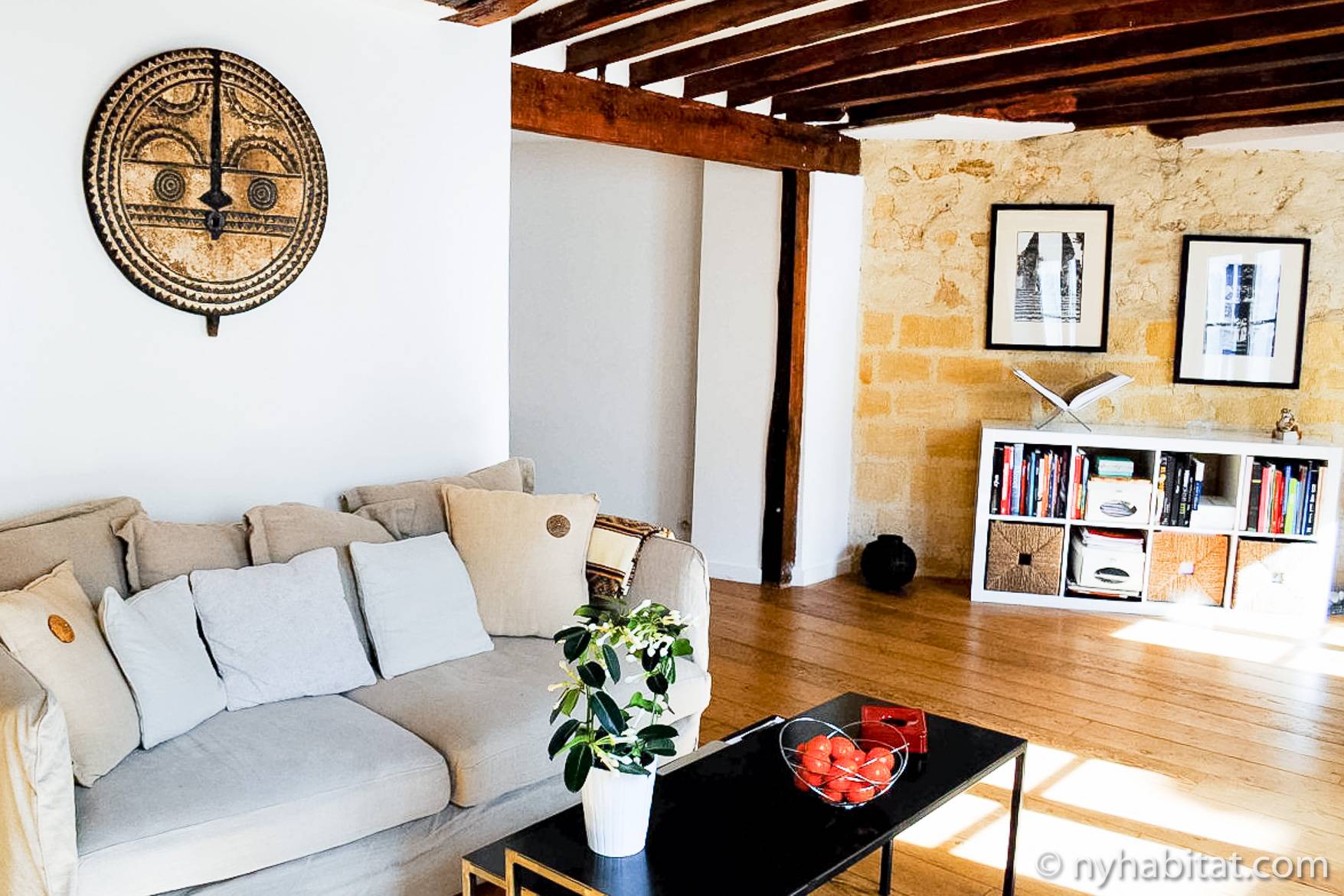 This apartment offers unique charm with its exposed beams and stone.
This charming one-bedroom apartment in Montmartre is located in the 18th Arrondissement of Paris. This space is filled with natural light due to its southern exposure. The exposed beams and stone accent wall add romantic character to a space that's furnished with a sofa and a cable TV. The open-concept kitchen is perfect for making traditional French cuisine, since it's equipped with modern appliances including a fridge, a microwave, and a dishwasher. The neighborhood of Montmartre is situated on a hilltop with amazing views of the city below. The iconic Sacre-Coeur Basilica is at the peak of this hill and stands as a central monument of this neighborhood. We even named this area as one of the best spots to view the sunset in Paris! Never miss a beat with the abundance of restaurants, nightlife, and boutiques in this area. This neighborhood has the perfect ambiance of romanticism that will make you never want to leave.
What area of Paris do you think is the most romantic?