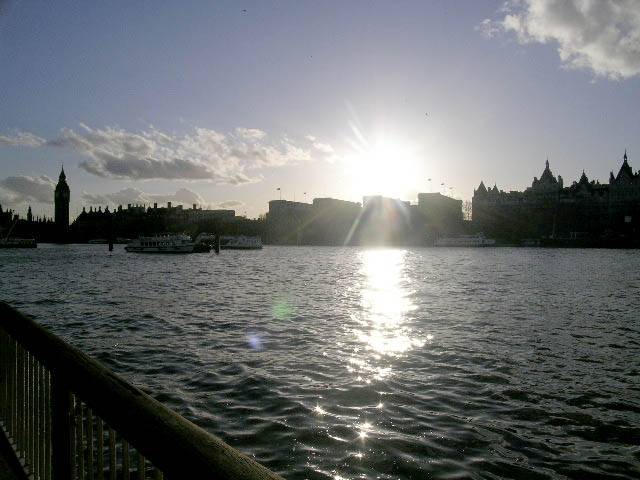 In 1967, The Kinks released "Waterloo Sunset," a pretty, personal pop song about a man wistfully watching two lovers meet outside Waterloo station every Friday evening. Time Out London magazine called it the city's anthem. Music surveys argue that it's the greatest song ever written about London. Some even speculate that the song's "Terry and Julie" were based on the real-life romance of British screen icons Terence Stamp and Julie Christie—but when Ray Davies sings, "As long as I gaze on Waterloo sunset / I am in paradise," this writer, for one, knows exactly what he means. Want to share in this paradise? Stay in an accommodations in Lambeth on the South Bank, watch a sunset from Waterloo Bridge—and witness the Number Two Sight on our Musical Must-See List of London.
The Thames is the lifeblood of London. There are activities all along the river, dotted with bridges that link the Docklands' industrial past and the grandeur of Parliament to the Tate Modern and the millennial spectacle that is the London Eye. A neighborhood of Lambeth, Waterloo is perfectly situated among it all. Stand on the bridge and watch couples strolling along the river, tourists taking pictures of the city's ever-changing skyline, musicians busking on the South Bank and skateboarders showing off in impressive and impromptu performances—or see it all unfold from the balcony of a furnished flat in London.
New York Habitat has a spacious 2-bedroom Vacation Rental in Southwark (LN-528) on Upper Grand off Blackfriars Road that features a balcony with breathtaking river views. You can take afternoon tea while overlooking the Thames as the lyrics of "Waterloo Sunset" play in your head: "Every day I look at the world from my window / But chilly, chilly is the evening time / Waterloo sunset's fine." Then step outside and browse through the enormous selection at the South Bank book market as you make your way to Waterloo Bridge when the sun starts to go down.
For another gorgeous view, consider our 1-bedroom Accommodation in Southwark (LN-467), just off Morley Street near Waterloo Road. This furnished accommodation is on the first floor of a modern apartment complex and has a breakfast bar (Bloody Mary or Bellini, anyone?) and a balcony that opens onto communal gardens.
You can also vacation in a lovely 2-bedroom Vacation Rental in Lambeth (LN-525) between Waterloo and Blackfriars Roads. It's a two-level period terraced house right near the river—with interiors of exposed brick and laminated wood floors—that puts you within two minutes' walk of Waterloo station, where "Terry and Julie" met every Friday. With any luck, you can also catch a Terence Stamp or Julie Christie restrospective at the neighboring National Film Theatre, one of the best cinemas in any city in the world.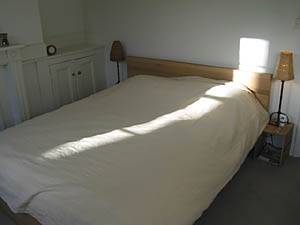 Try as hard as you want—it's impossible to exhaust all of the things there are to do near the banks by Waterloo Bridge. On the south side, there's the Hayward Gallery, Royal Festival Hall, the Old and Young Vic Theatres, Gabriel's Wharf and endless free outdoor shows in the summer. The walk to the architecturally arresting former factory that is now the Tate Modern, in Southwark, takes you past sprawling pubs, riverside restaurants and the still slightly swaying Millennium Bridge, which offers unparalleled views of St. Paul's and the City—particularly as night falls.
From Waterloo Bridge, look across the Thames to Victoria's Embankment or gaze downriver at the beautifully backlit Houses of Parliament and Big Ben in Westminster. As the sun sets, you'll swear you're in paradise.
If you have missed any of the previous top Musical Sites in London Check these out:
Next week, New York Habitat will reveal its Number One Must-See Musical Sight in London. In the meantime, put on your old Kinks' CD and comment below on your pick for the city's most spectacular view.