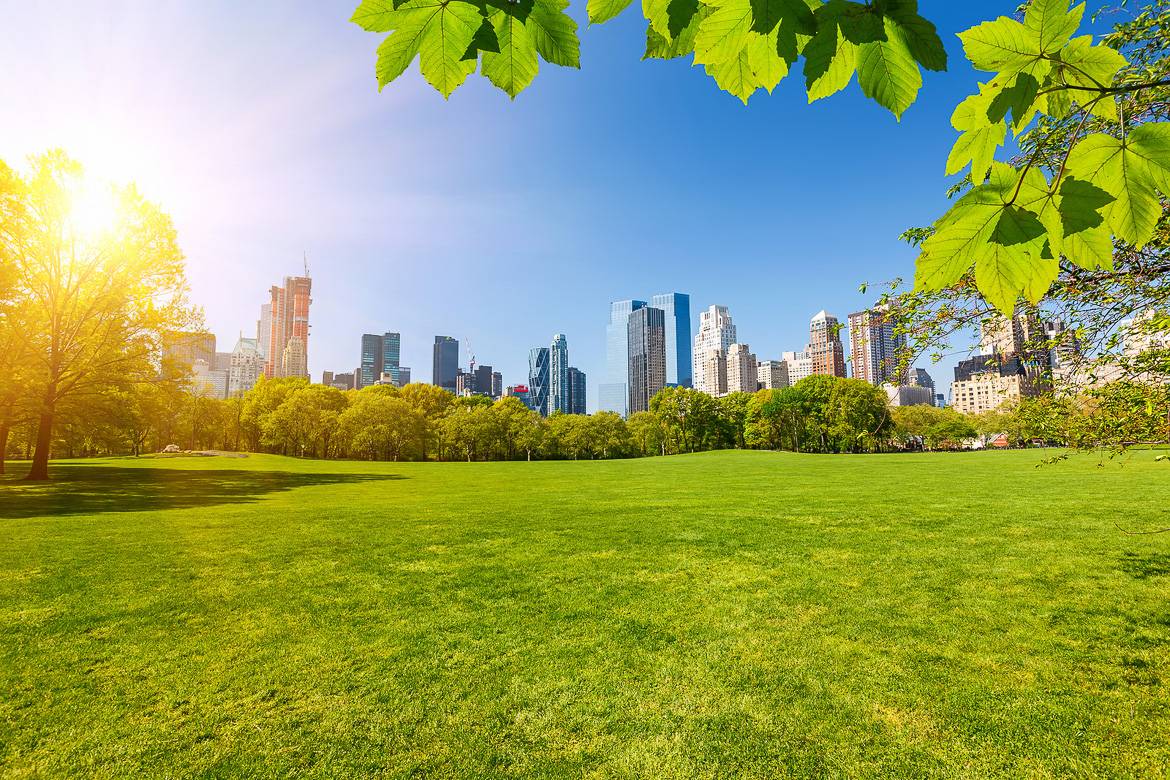 Summer adds some much-needed greenery to the city's concrete jungle.
Many New Yorkers flee the city in the summer for vacation homes on Long Island, but they're missing out on a wide range of outdoor activities that the city presents to those who stay. With warmer weather comes the best free events in NYC, from film festivals, to parades, to concert series. With all these options and more, it's no wonder people come from all around the world to experience New York City in the summer!
See outdoor movies in New York
Enjoy sweet, breezy summer evenings at one of the numerous outdoor movie screenings hosted across the city!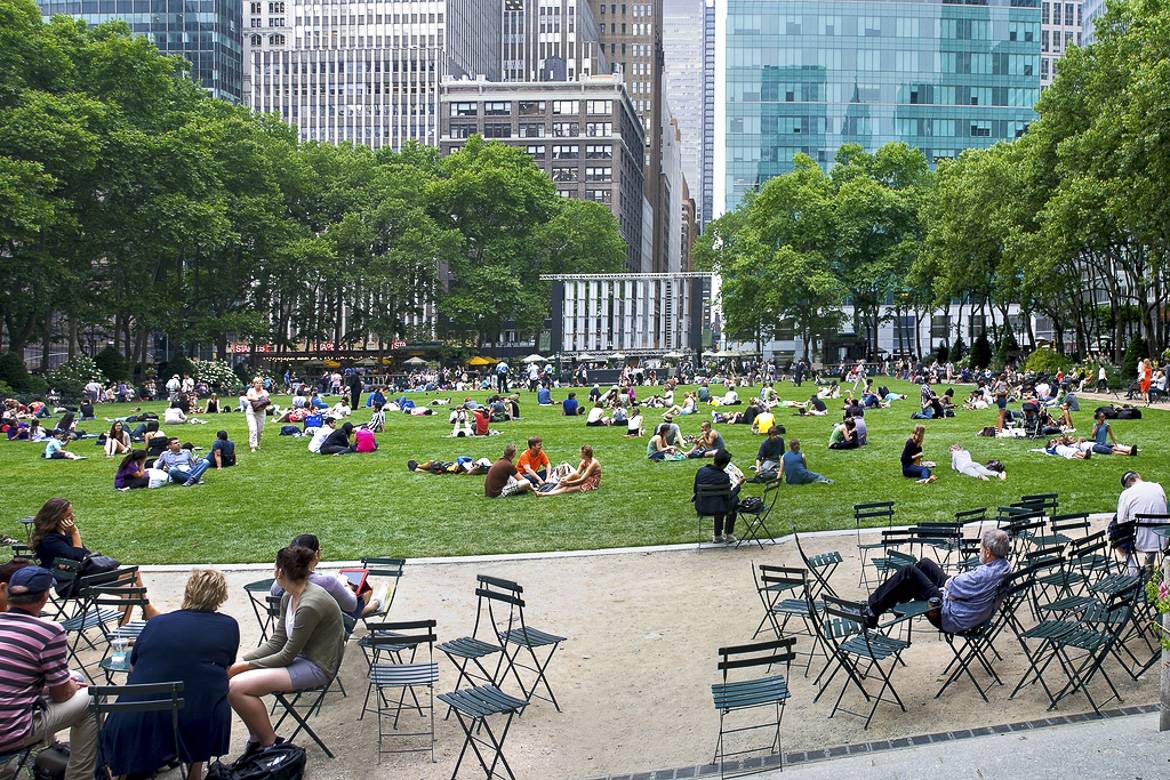 Bryant Park's lawn is packed with movie-goers on summer nights.
Bryant Park in the heart of Midtown (on 42nd Street between 5th Avenue and Avenue of the Americas) has lots of space for relaxing with friends on the lawn at the HBO Bryant Park Summer Film Festival. This linchpin of the city's outdoor summer screenings is a great free option for families and friends to enjoy the warm weather. Showings start at 5:00 p.m. and are spaced throughout the summer. Past films have included classics like Blazing Saddles, The Mark of Zorro, Saturday Night Fever, and The Shining. This year's lineup will be announced in mid-May. Don't forget to bring a blanket!
Another popular set of screenings is hosted annually over a few days in Central Park. Manhattan's green oasis will host the Central Park Conservancy Film Festival on August 25-29 this year, and will feature classic films great for cinephiles and families alike.
A cultural summer in NYC
It's not only film buffs who can enjoy unique outdoor entertainment in NYC. Music and art lovers will also appreciate the different outdoor events happening this summer in New York!
SummerStage, the largest of the city's ongoing outdoor music events, takes place each year across the city. The core venue, Central Park's Rumsey Playfield (near 72nd Street), features live performances from some of the music industry's hottest artists, often for free. This year marks the 30th anniversary of the festival and will feature acts like the Metropolitan Opera, alternative favorites like The Kooks (June 24, Central Park, $35), Ingrid Michaelson (June 29, Central Park, $35) and rap prodigy Bishop Nehru (August 5, East River Park, free).
Take advantage of the competition between the morning shows Good Morning America and The Today Show by attending their rival concert series! GMA's events are held on Rumsey Playfield in Central Park and have included stars like Jennifer Lopez, Enrique Iglesias, and 50 Cent. The Today Show's concerts are held at Rockefeller Center near 49th Street. Show up early to see stars like last year's guests Iggy Azalea, Mariah Carey, and Pharrell Williams.
For an alternative to the headliners at other festivals, check out Madison Square Park's smaller-scale Oval Lawn Festival, which combines folk, alternative music, and more on Wednesdays every week starting at 6:00 p.m.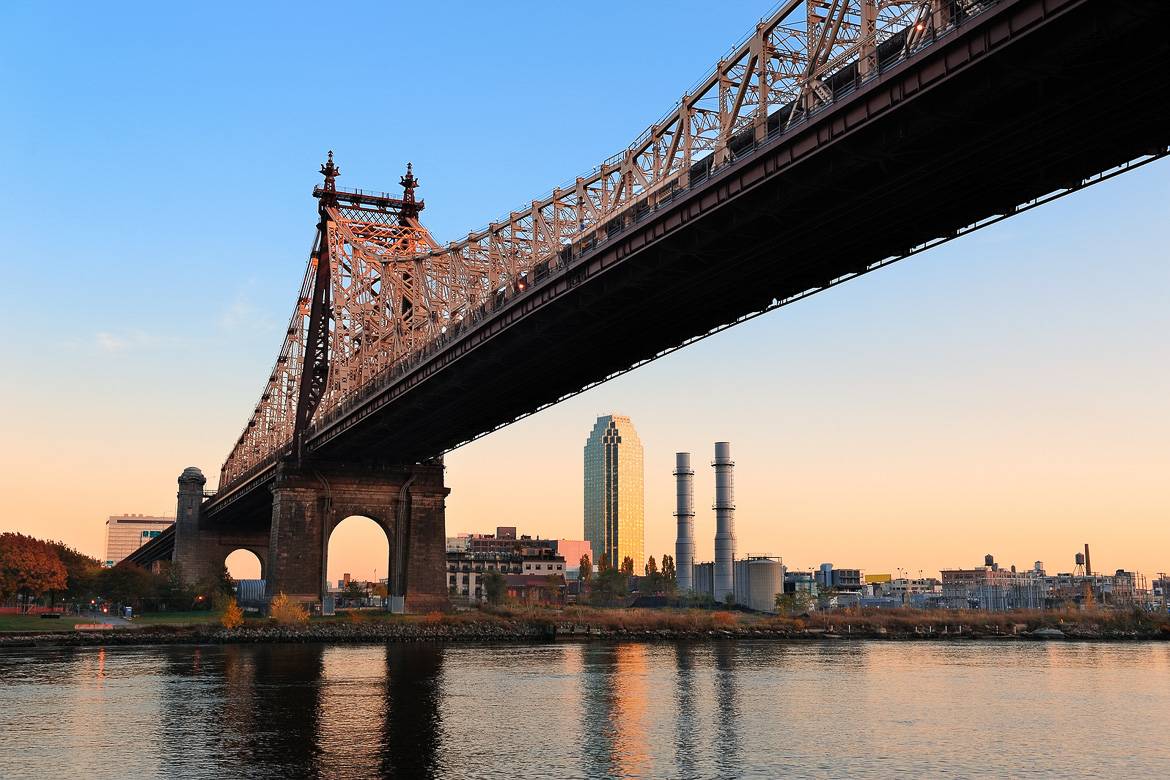 A view of Long Island City and the iconic Queensboro Bridge
Bryant Park's spacious lawn is home to more than just outdoor screenings this summer. The Broadway in Bryant Park festival (Thursdays at 12:30 p.m. from July 9 to August 13) offers world-class theater at an accessible environment and cost.
Do you enjoy classical music? Summer in NYC has something to offer you as well! At the New York Philharmonic's perennially popular Concerts in the Park, celebrating 50 years of music this summer, five free performances are held in late June across Manhattan, Brooklyn, the Bronx, and Queens.
It isn't just Manhattan that offers free outdoor music; Brooklyn's Prospect Park plays host to the season-spanning Celebrate Brooklyn! festival. This year features ticketed benefit shows from Damien Rice (June 17, 7:30 p.m., $48), Interpol (July 21, 7:00 p.m., $35), Modest Mouse (July 22, 7:00 p.m., $42.50 advance), Edward Sharpe and the Magnetic Zeroes (August 4, 7:00 p.m., $39.50 advance), and Willy Nelson (August 12, 7:00 p.m., $52.50). Turn your night in Brooklyn into a full trip, and we guarantee you won't be bored!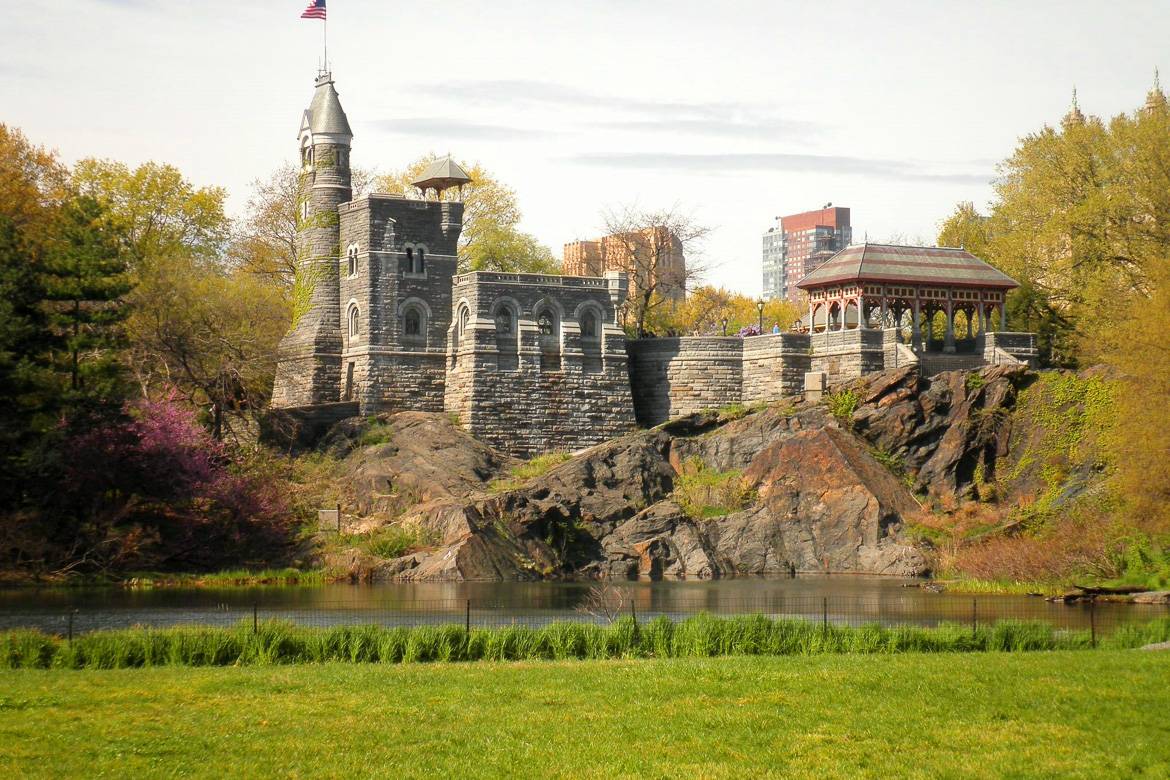 Delacorte Theater is near Central Park's Belvedere Castle.
Theatergoers revel in one of NYC's most time-honored traditions: Shakespeare in the Park, a longtime festival that showcases classic plays in a unique setting! This year, catch The Tempest from May 27 to July 5, and Cymbeline from July 23 to August 23 in Central Park's Delacorte Theater near the 79th Street Transverse. Enter the free ticket lottery online or visit the Delacorte's box office in the park the day of the performance.
For a more family-friendly event, take a look at the Summer on the Hudson festival, held annually from May to September in Riverside Park on the Hudson River. Events include tai chi, pilates, dance parties, and art fairs.
Unique offerings like opera, contemporary theater, and dance are on display at the Lincoln Center Festival, held this year from July 6 to August 2. Events vary in schedule and pricing.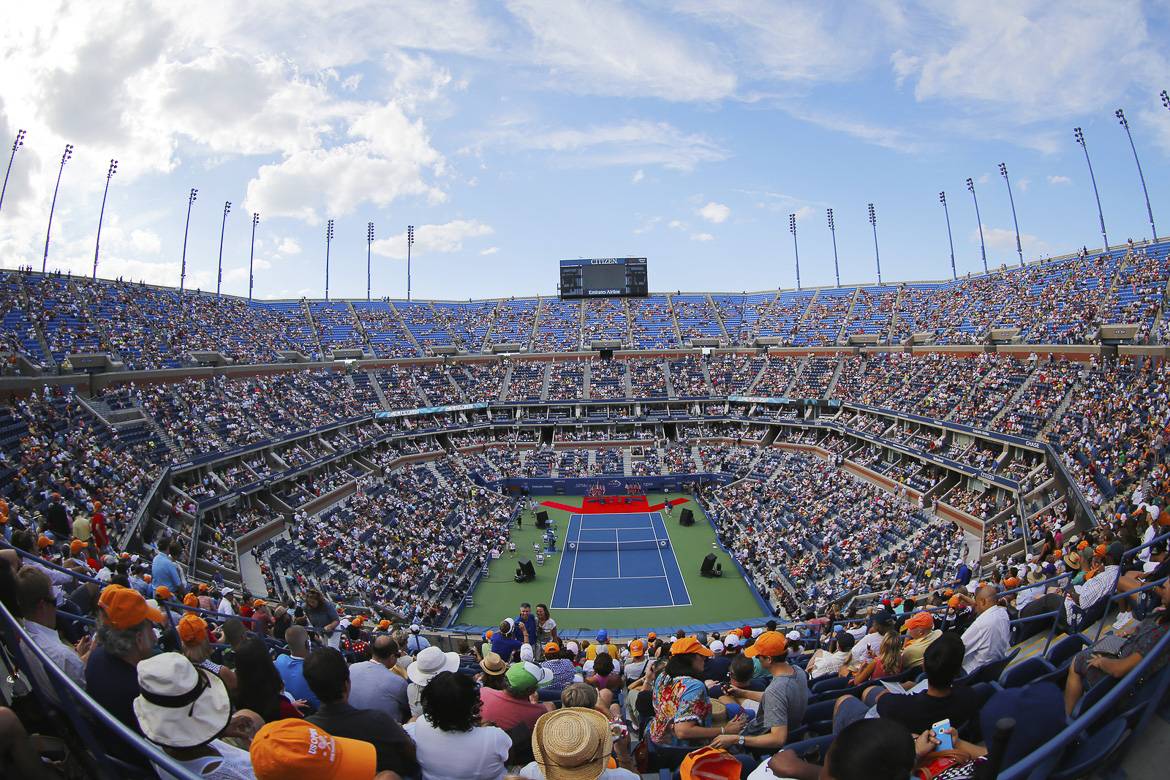 Enjoy the end of summer at the US Open in Flushing, Queens.
Tennis fans can attend the 2015 US Open, held from August 31 to September 13 at the USTA Billie Jean King National Tennis Center in Flushing, Queens. The Tennis Center is easily accessible from the 7 train. Tickets can be pricey (over $100), so buy in advance!
Whether you're looking to attend the many events in Central Park, take advantage of the concert series in Brooklyn, or check out Queens from Long Island City to Flushing, New York Habitat offers long-term apartment rentals and roommate shares. You can also book a vacation rental or bed and breakfast accommodation if you're only visiting the city for your favorite event.
Beat the heat in the Big Apple
New York City, which is sandwiched between the mountains of the northeast and the humidity of the Atlantic Ocean, can be notoriously unpleasant in the hot, sticky summer months. Fortunately, the city offers residents many options for escaping the heat, from the sprawling beaches of the Rockaways to Manhattan swimming pools.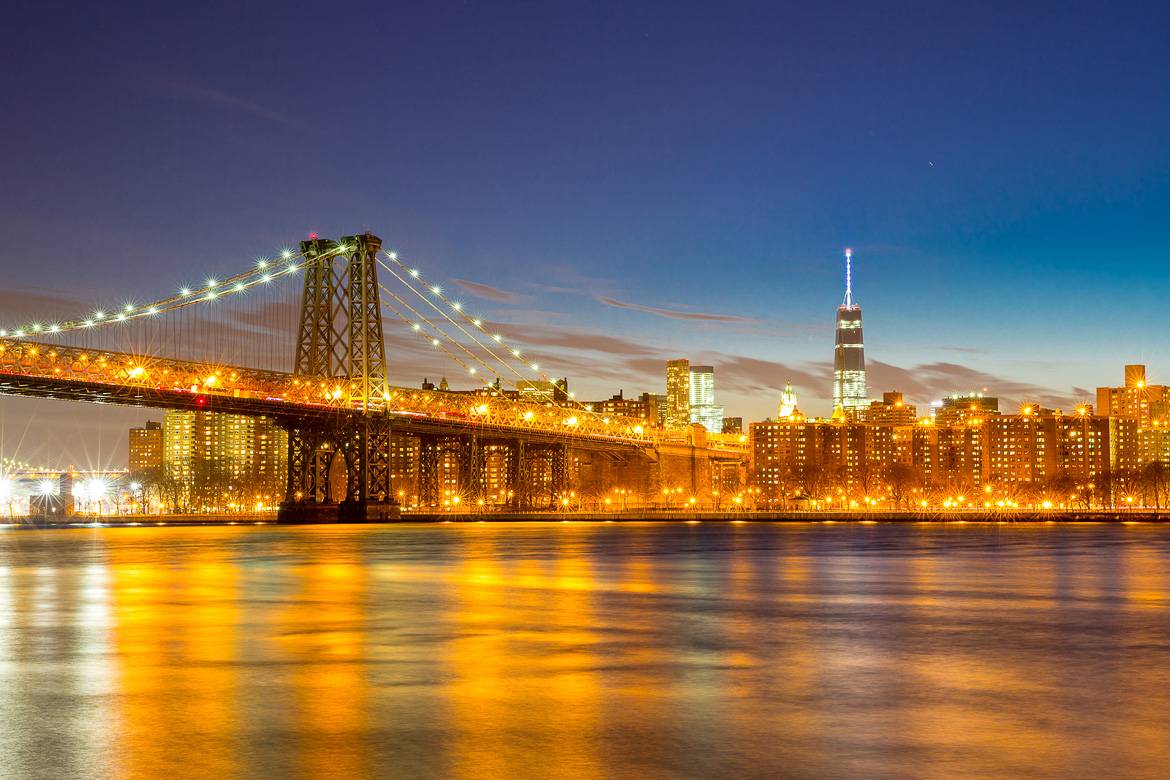 Experience the evolving Brooklyn waterfront in Williamsburg.
The massive Sports Center at Chelsea Piers hosts an Olympic-sized pool and sundecks overlooking the Hudson River for a view that's hard to beat. Both are included with a paid membership.
Asphalt Green in Manhattan has a long history of helping New Yorkers stay cool. Nowadays, it offers swim camps, classes, and activities for all ages that are included with a membership.
In the outer boroughs, the pools get even larger! Astoria Pool, located in the eponymous neighborhood of Queens, is the largest pool in the city, and it's free to the public. In Brooklyn, bathers gather at McCarren Park Pool in the northern Greenpoint neighborhood. McCarren Park Pool is also free to the public and a favorite of long-time residents and newcomers alike. There's plenty to do for all tastes around neighboring Williamsburg.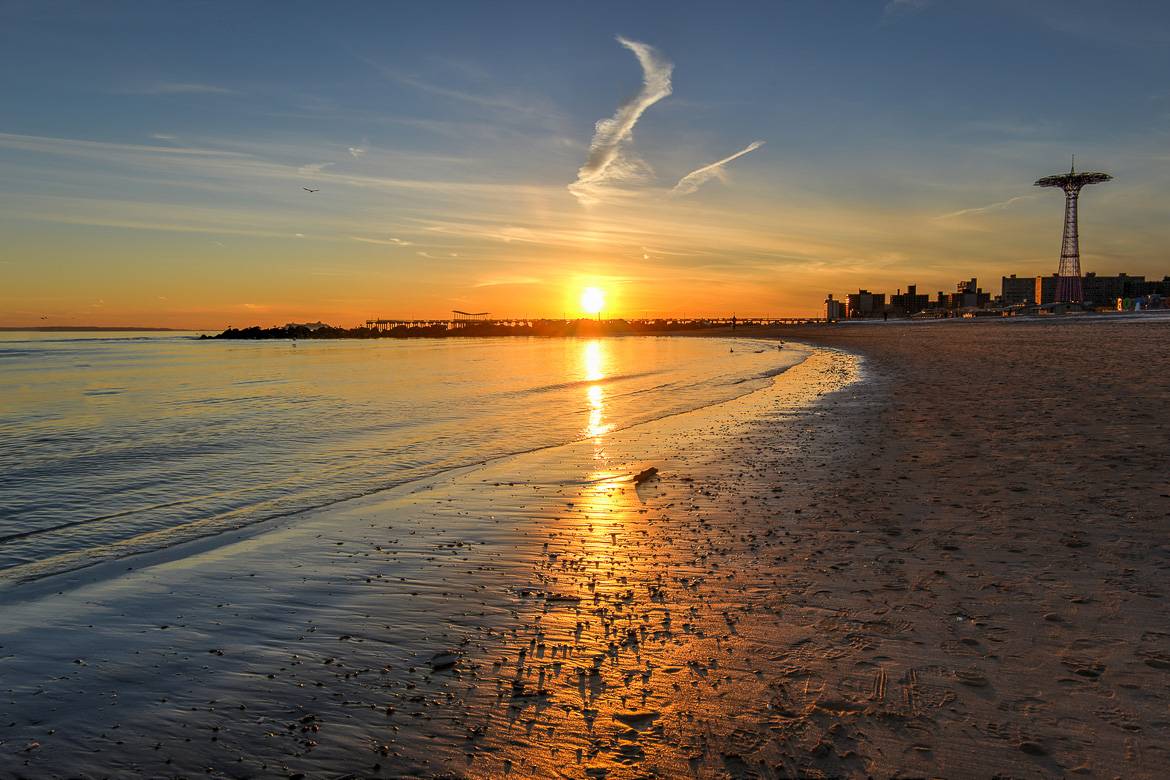 Enjoy the rides or hit the waves at Coney Island, Brooklyn.
Take advantage of the weather at one of NYC's many beaches! Rockaway Beach in Queens is one of the longest beaches in the city and a favorite of surfers, sunbathers, and families alike. If you're looking to leave the city, check out Long Beach. The beach is located just east of Queens on Long Island and famous for its boardwalk and classic seaside town vibe.
For a day trip, take a 40-minute ferry ride out to Sandy Hook in New Jersey. The peninsula jutts out into lower New York Bay and is part of the Gateway National Recreation Area.
Finally, no list of beach destinations in New York would be complete without mentioning Brooklyn's Coney Island, one of the most iconic boardwalks in the country. You can relax on the dunes, fish on the piers, check out the rides at historic Luna Park, and explore the New York Aquarium.
Not interested in getting wet? There are plenty of other ways to cool off in NYC, including the city's many rooftop bars. For unbeatable river views, fresh breezes, and a swanky atmosphere, try Le Bain. It's located on the top of the Standard Hotel on 14th Street and is one of the city's most famous rooftop spots. For other top choices, check out our ranking of the five best rooftop bars in the city.
More must-see summer events in NYC
No one throws a party like a New Yorker, especially when there's a holiday worth celebrating. Don't miss these festivals, holidays, and parades that take place on a scale you'll only see in NYC!
You don't have to be a Nuyorican to appreciate the festivities of the Puerto Rican Day Parade on Sunday, June 14. The big event rolls along Fifth Avenue from 44th Street to 79th Street, giving you plenty of space to find a good view of the show!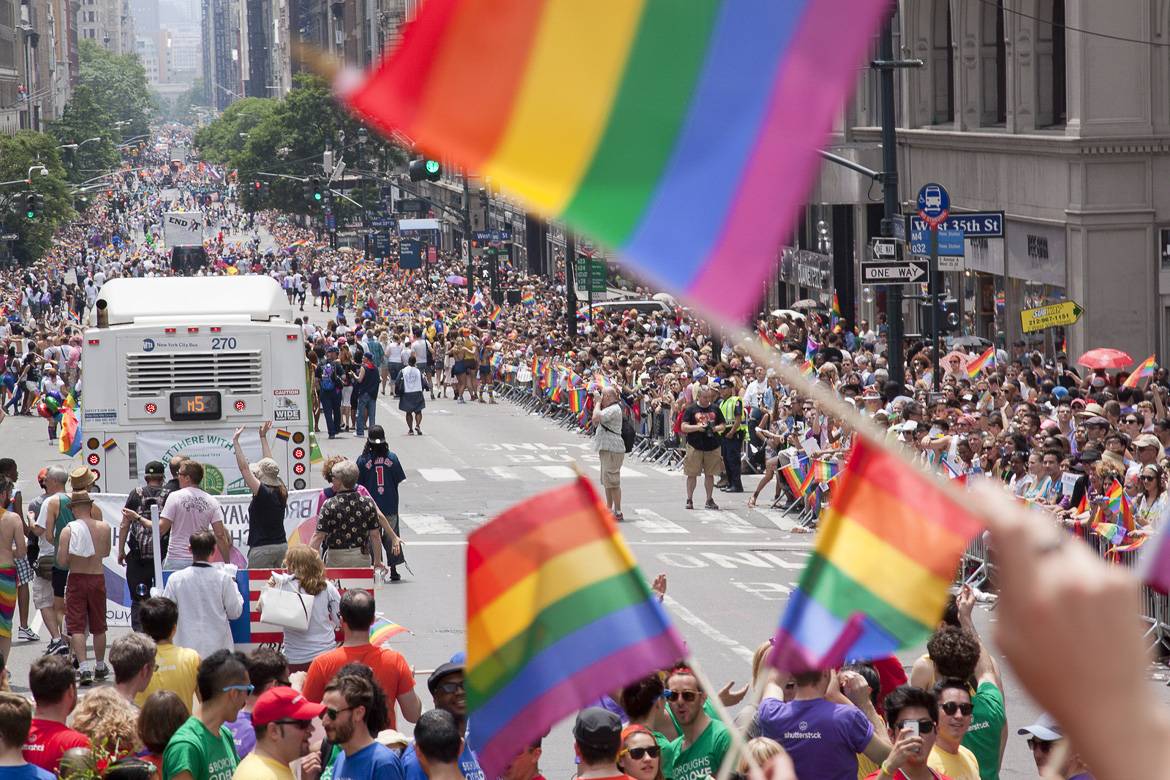 Rainbow flags at the annual LGBTQ Pride Week parade in NYC
As an international hub of LGBTQ culture, New York City celebrates Pride Week in style with a fabulous constellation of events held across the city from June 23 to 28.
As in most communities across the nation, Independence Day is a celebration in New York that culminates with the Macy's Fourth of July Fireworks at 9:00 p.m. The city put on an unprecedented spectacle last year by launching fireworks off the iconic bridges of the East River. Make sure you have a good view this year!
The Statue of Liberty is the most prominent symbol of the centuries-long friendship between NYC and France. Similarly, you can celebrate Bastille Day (July 14) and commemorate the French Revolution with events on the Upper East Side. Events will be held the weekend before the actual date of the holiday (July 11 & 12).
Celebrate the vibrant culture of Upper Manhattan's most famous neighborhood during Harlem Week! Diverse events including a college fair, a children's festival, a street dance party, a fashion show, outdoor concerts, and more will be held between July 26 and August 22.
For three consecutive Saturdays this summer (August 1, 8, and 15), the hustle and bustle of cars, buses, and taxis disappears from some of Manhattan's busiest streets for Summer Streets, a unique celebration of sustainability, outdoor exercise, and New York.
With all of these exciting events taking place, you might decide to stay in NYC long-term. We have you covered with furnished rentals and roommate shares for all budgets and preferences.
Looking for more specific things to do in your neighborhood? Check out our neighborhood guides for all the best tips to help you live like a local wherever you're staying in NYC.