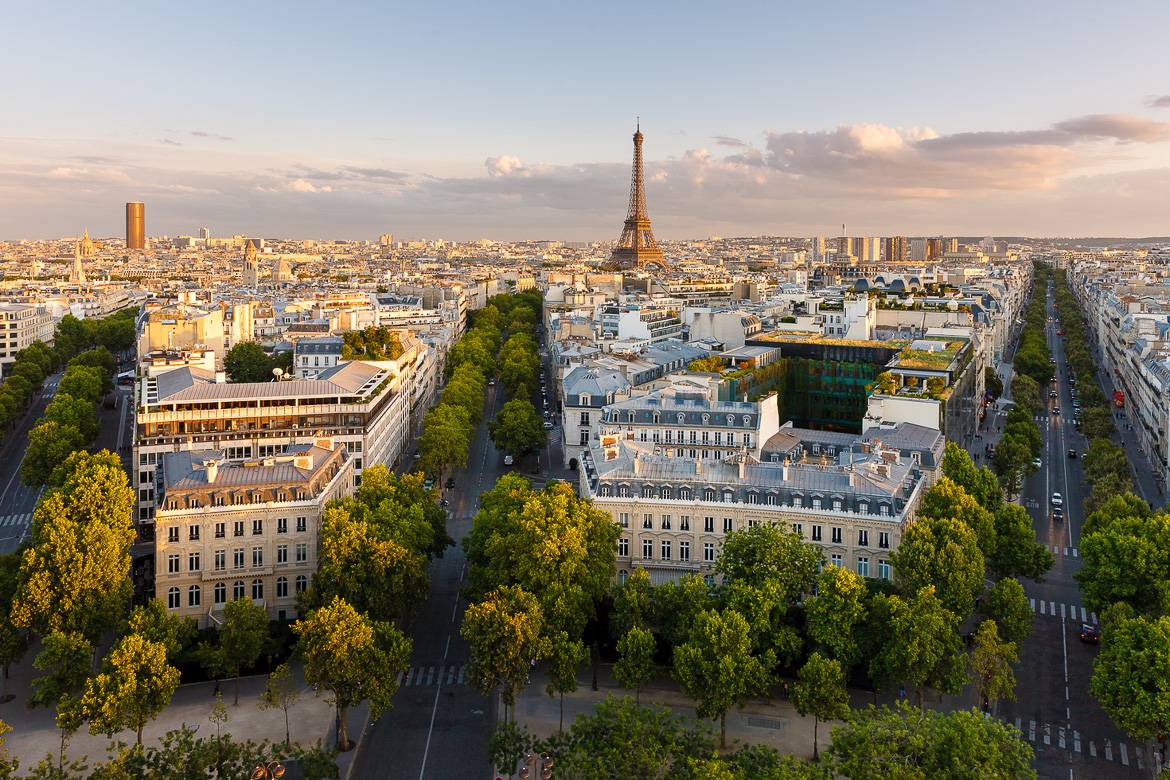 An aerial view of the beautiful Eiffel Tower.
The crisp cool air of autumn has arrived in the bustling city of Paris, France! The falling temperatures make exploring the city much more enjoyable and comfortable, especially for younger children. There are many family-friendly annual events that take place throughout the fall, so pack up and travel to the City of Light! But first, take a look at our list of the top 10 things to do with kids during fall in Paris.
1. Paris parks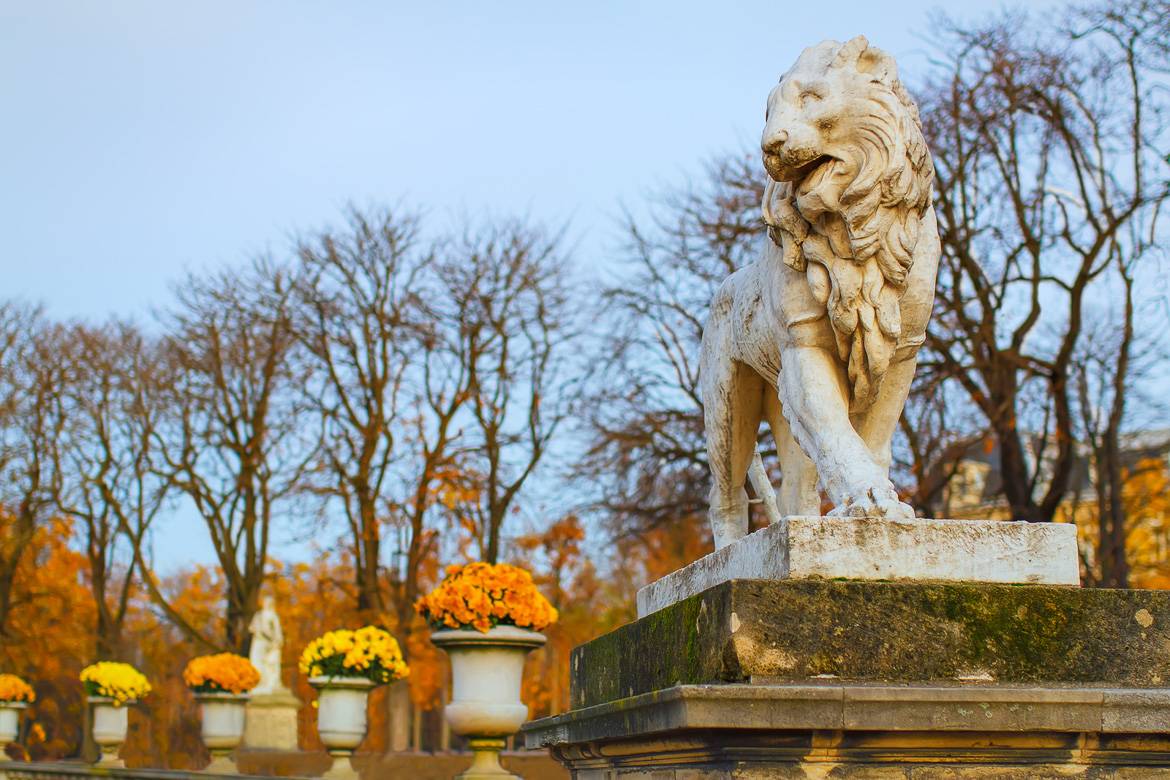 The beautiful foliage can be seen in Jardin du Luxembourg, one of Paris's most prestigious parks
Paris is a great place to observe vast amounts of beautiful fall foliage. The shades of yellow, orange, and brown are delightful at this time of year, so a visit to one or more of the many Parisian parks to gaze at this colorful annual event is highly necessary. Learn more about why visiting Paris's parks is perfect for a family holiday.
Jardin du Luxembourg in the 6th Arrondissement is known for its stunning promenades and fountains. Orginally built in 1612 to imitate the queen's native city of Florence, a grand palace with pools and gardens still stands to this day. The rich history and beautiful arrangement of gardens will leave a lasting impression on your whole family.
Parc de la Villette is the third-largest park in Paris and is located in the 19th Arrondissement. You will find a more casual setting here, in contrast to the regality of Jardin du Luxembourg. Enjoy the gardens and greenery, but also other activities like the equestrian center and concert venues. This spacious locale has something new and exciting around every corner!
Bois de Vincennes is the biggest park in metropolitan Paris and offers many amenities for families. Once used as a hunting ground for French royalty, this English-style park boasts beautiful greenery, a botanical garden, and Paris's most prominent zoo. A whole day can be spent exploring this serene locale.
Why not explore more Parisian parks? Check out the top 10 parks in Paris!
2. Children's museums
Who said learning can't be fun? While in the historic French capital, visit a few museums geared towards an educational yet exciting experience for children.
Cité des Enfants offers a unique experience for children ages 2-12. Kids' developing minds are tested with many cognitive, physical, and spatial exercises in the form of games and recreation. It's a fun way to learn while having a blast!
Does your child wish he could meet his favorite athlete, celebrity, or historical figure? Well they can at Musée Grevin, a world-renowned wax museum with lifelike replicas of famous figures. Take a picture alongside Albert Einstein, Charlie Chaplin, and more!
The prestigious Musée d'Histoire Naturelle is a destination you won't want to miss. This museum was founded in 1973 and hosts stunning exhibits the whole family will love, including the history of earth, ecology and biodiversity, and many more. Over 2 million people visit the grandeur of this natural museum every year.
The Palais de la Découverte is a science museum that specializes in astronomy, biology, and chemistry. Children get an introduction to the world of science in an interactive and creative way, like the planetarium that shows the evolution of the Parisian sky.
Museums are perfect for a rainy day in Paris. In fact, we named the Musée d'Histoire Naturelle one of the top 5 hidden gem museums in Paris!
3. Amusement parks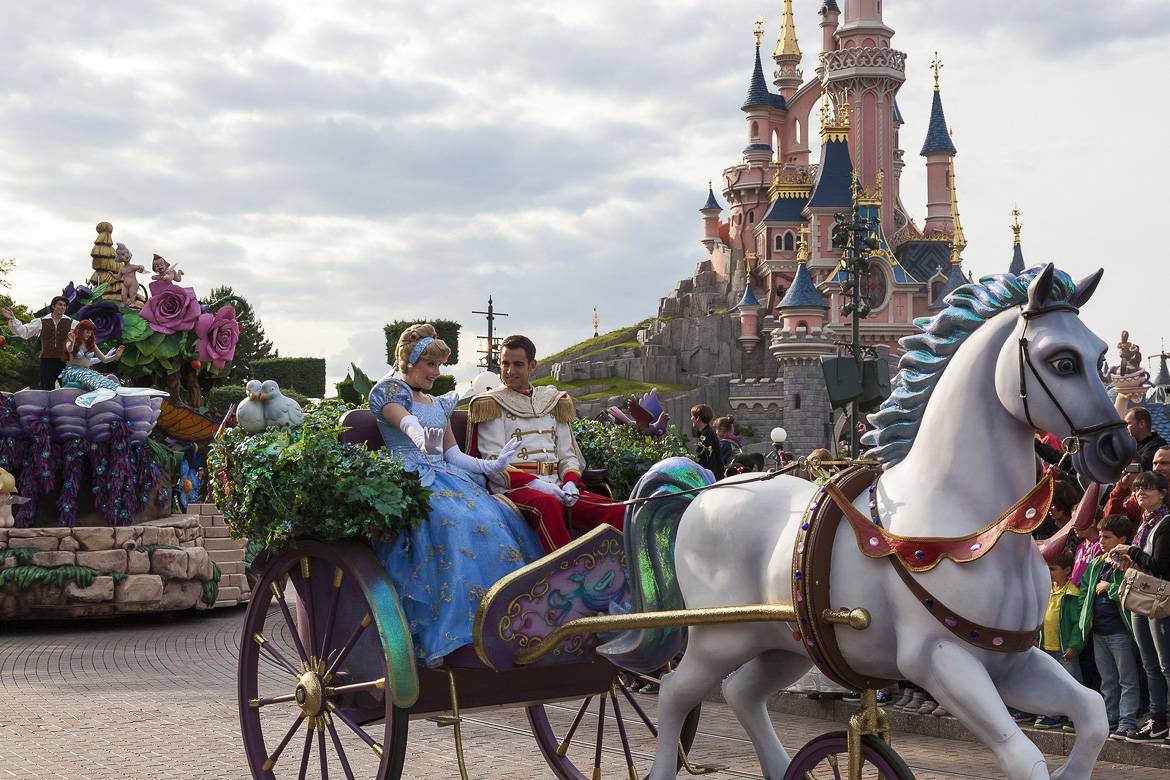 Enjoy the wonders of Disney at Europe's only Disneyland location!
What better way to spend time with your family than at an amusement park? Experience a European twist on a familiar activity at these renowned theme parks.
Jardin d'Acclimatation offers quaint activities for its visitors, including archery, mini golf, and pony rides. This locale is situated in a quiet residential area of Paris away from the hustle and bustle of the city in a large park in the 16th Arrondissement. Your family will love the uniqueness of this charming amusement park and the surrounding area.
Who doesn't love Disney? Outside of the city limits lies Disneyland Paris, Europe's only Disney theme park. Spend the day with Mickey Mouse, Peter Pan, and all of your family's favorite characters with a stunning view of Cinderella's castle.
Check out some vacation rentals in Paris to ensure your family has comfortable housing on your fall trip to the French capital.
4. Famous Paris attractions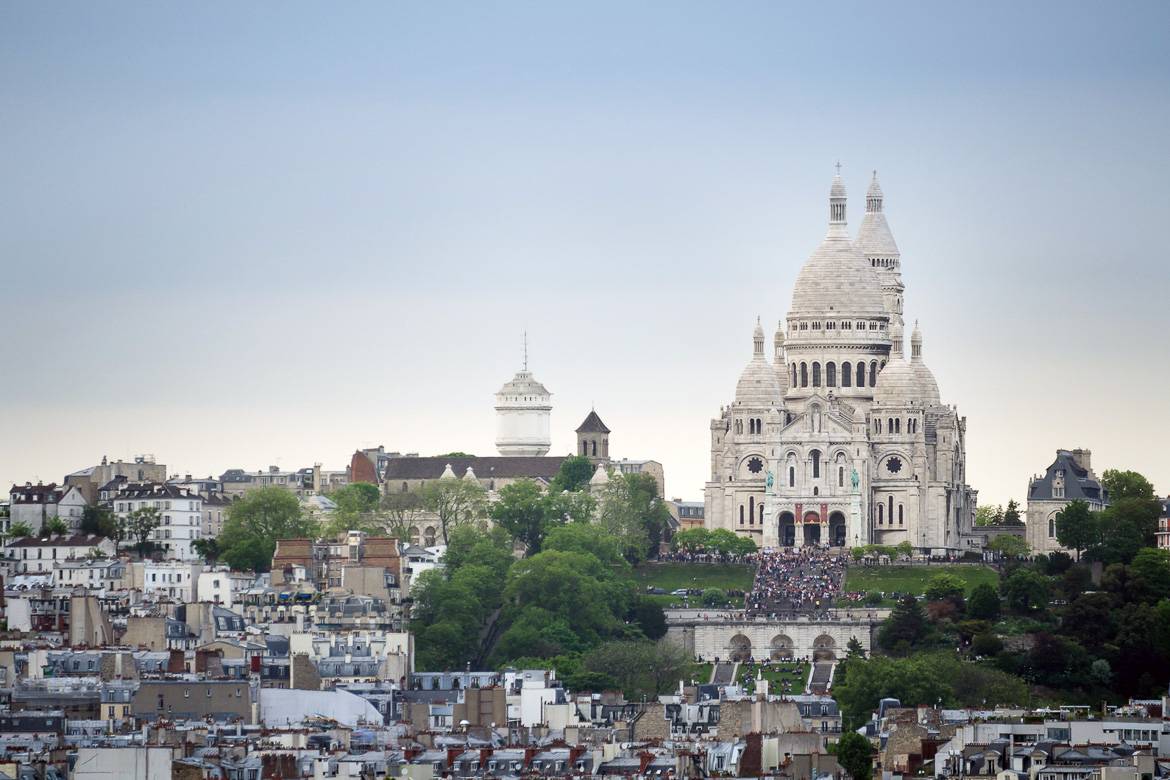 The grandeur of the Sacré-Coeur Basilica can be seen throughout the entire city.
Children of all ages can appreciate the magnificence of some of Paris's most visited attractions. Don't miss these family-friendly sights that are radiant during the autumn season.
Paris's most famous attraction, the Eiffel Tower, stands tall in the Champ de Mars public park. You can enjoy the greenery surrounding this brilliant monument, and even climb to the very top of the tower!
Standing tall above Paris is the Sacré-Coeur Basilica, atop the highest point within the city limits in the 18th Arrondissement. Take a tour of the ornate church and see why thousands of people visit every year, then learn more about the bustling neighborhood of Montmartre. Another grand church worth visiting is the Notre Dame de Paris, a cathedral world-renowned as the best modern construction of French Gothic architecture.
Explore the many shops, cafes and theaters along the famous Champs-Élysées in the 8th Arrondissement, which is also home to the Arc de Triomphe. This monument honors the fallen of the French Revolution, a pivotal time in France's history. Check out why we recommend a visit the Champs-Élysées and Arc de Triomphe in more detail.
After a long day of exploring, treat yourself to a fresh pastry at one of the top 10 pastry shops in Paris.
5. Markets
Incredible fresh French ingredients and flowers await you at the many popular markets in the city. These markets pop up on weekends and select weekdays for visitors and locals alike to get specialty and fresh items that can't be found in stores.
Visit one of the largest markets in Paris, Marché Bastille. The market is known as a source for excellent fruits, veggies, chicken, and fish, and your family will love the variety of produce to make gourmet meals at home.
If you are looking for a smaller market, try Le Marché des Enfants Rouges. Excellent produce and fresh crepes can be found here in a smaller and more serene setting, which may better suit your family.
Experience the best flea market in Paris! Marché aux Puces de Saint-Ouen offers fine secondhand goods including furniture, artwork, and books. The best thing about flea markets is that you never know what you will find, so take some time to explore this popular French market!
Île de la Cité Flower and Bird Market is one of the more unique markets in Paris. On Saturdays, you can pick up fresh flowers like orchids, lilies, and roses. On Sunday, you can hear exotic birds singing throughout the market.
Learn more about what to do on the island of Île de la Cité during autumn.
6. Boat rides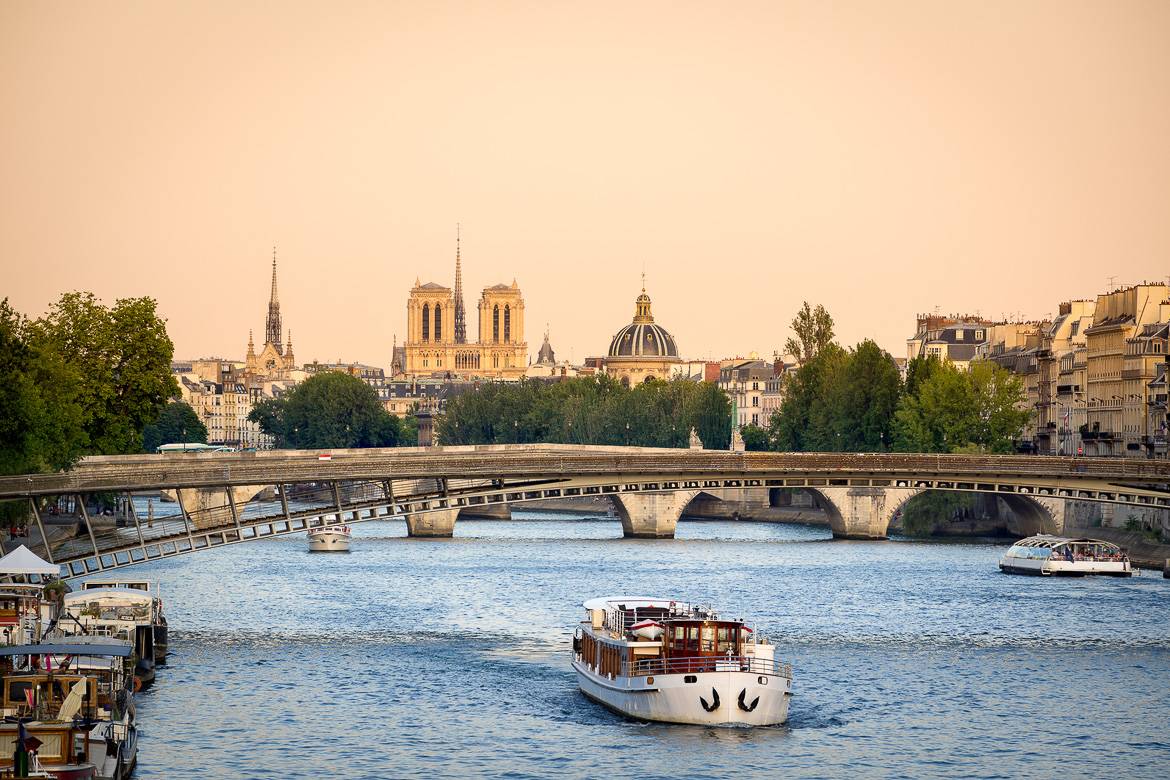 Get the best views of Paris on a boat ride down the River Seine!
What better way to experience Paris in its entirety than by taking a relaxing cruise down one of the city's many waterways? You can take a unique voyage during sunrise, afternoon, or evening that your family will be sure to remember.
Ride along the River Seine with Canauxrama, which offers an array of different cruises for families. Cruise durations range from two hours to a full day, so you can select the destination and time that's best for your group.
Travel the City of Light by water with Bateaux-Mouches, which has provided cruises for the past 60 years. Enjoy an on-board meal while gazing at top Paris attractions, including the Eiffel Tower, Louvre Museum, and Notre Dame Cathedral.
Become more familiar with the Seine River and its history before setting sail on your family cruise.
7. Zoo and aquarium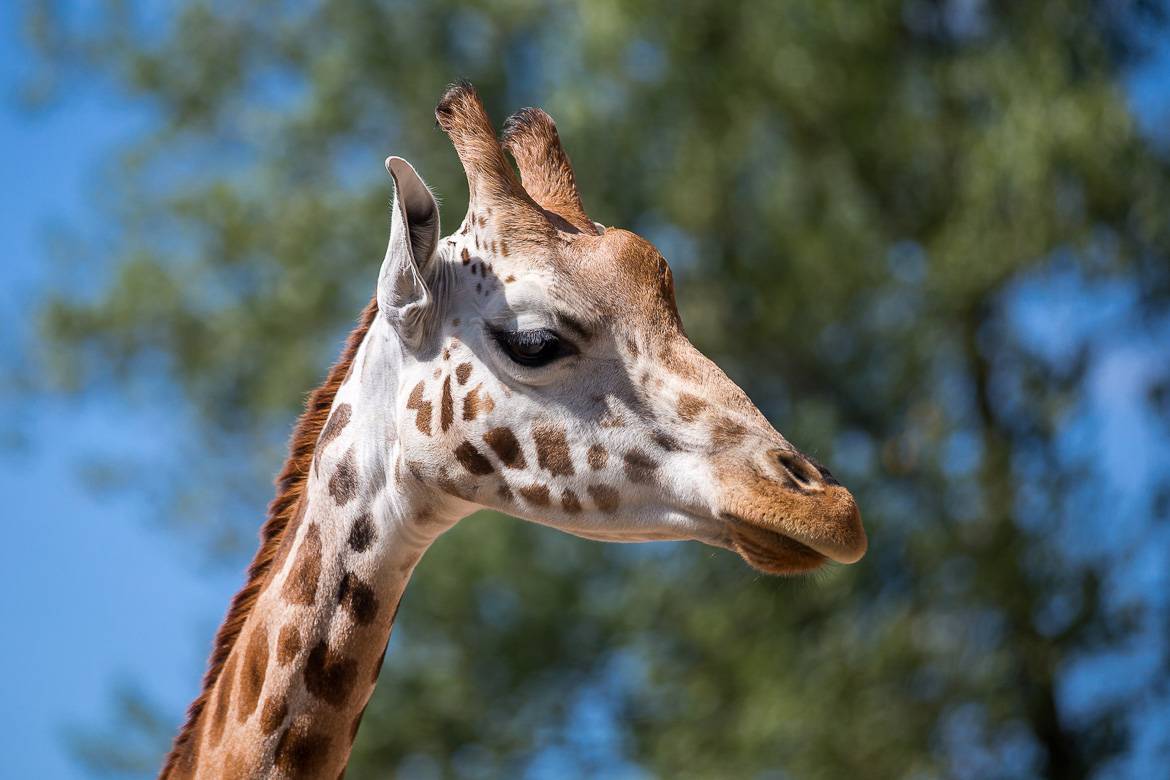 Giraffes are one of the many animals at Paris's largest zoo.
Though the city offers beautiful sunshine throughout the year, you might encounter a rainy day in Paris. If that's the case, you can visit the aquarium! If your children are interested in terrestrial wildlife, pay a visit to one of the most diverse zoos in Europe.
Parc Zoologique de Paris first opened during the French Revolution in 1793 and boasts 180 different species of animals. Don't miss the opportunity to have breakfast with the giraffes at Europe's largest giraffe habitat. Dine with your family before the zoo opens and watch the giraffes get their first meal of the day too!
Learn all about marine life at the Aquarium de Paris in the 16th Arrondissement. View stunning wildlife, including exotic fish, sharks, and coral, as well as interactive activities like workshops and films.
Check out all of the other great activities to do on a rainy day in Paris.
8. Autumn fairs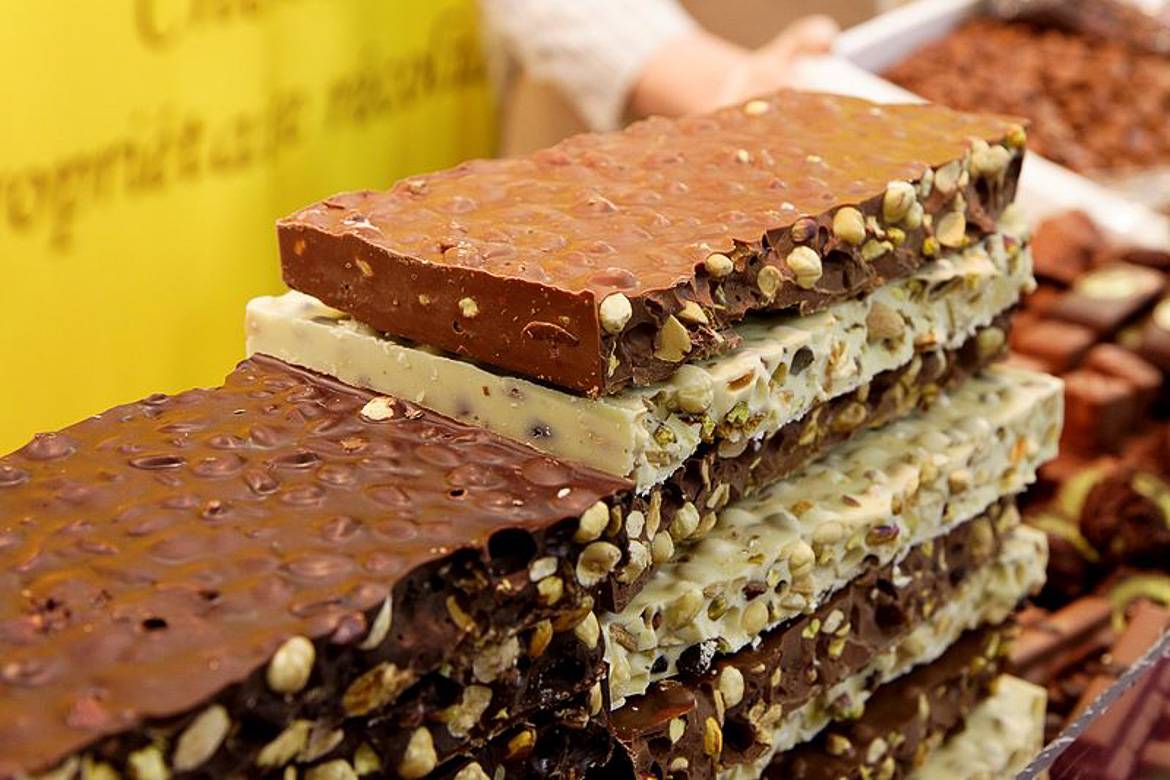 Salon du Chocolat praises the past, present, and future of delicious chocolate!
Autumn in Paris brings an array of fairs your family can enjoy, so don't miss the opportunity to experience these unique annual events in the capital city of France:
Your taste buds are in for a treat at Le Salon du Chocolat 2015, held from late October to early November. This largest event dedicated to the art of chocolate lets you experience what 6.5 million visitors have already had the chance to see: chocolate in all shapes and forms!
From late November through early December, the Salon du Cheval offers visitors a glimpse into the world of equestrianism. Children will love the pony rides and the horse show, truly unique and unforgettable events.
The mid-October 2015 KidExpo showcases the year's top products for kids, including famous toys like Barbie dolls. Your whole family will love the great activities, like arts and crafts and snack time.
Are you and your family planning on staying in Paris for more than 30 days? Check out our furnished apartments in Paris!
9. Cafés, bakeries, and candy shops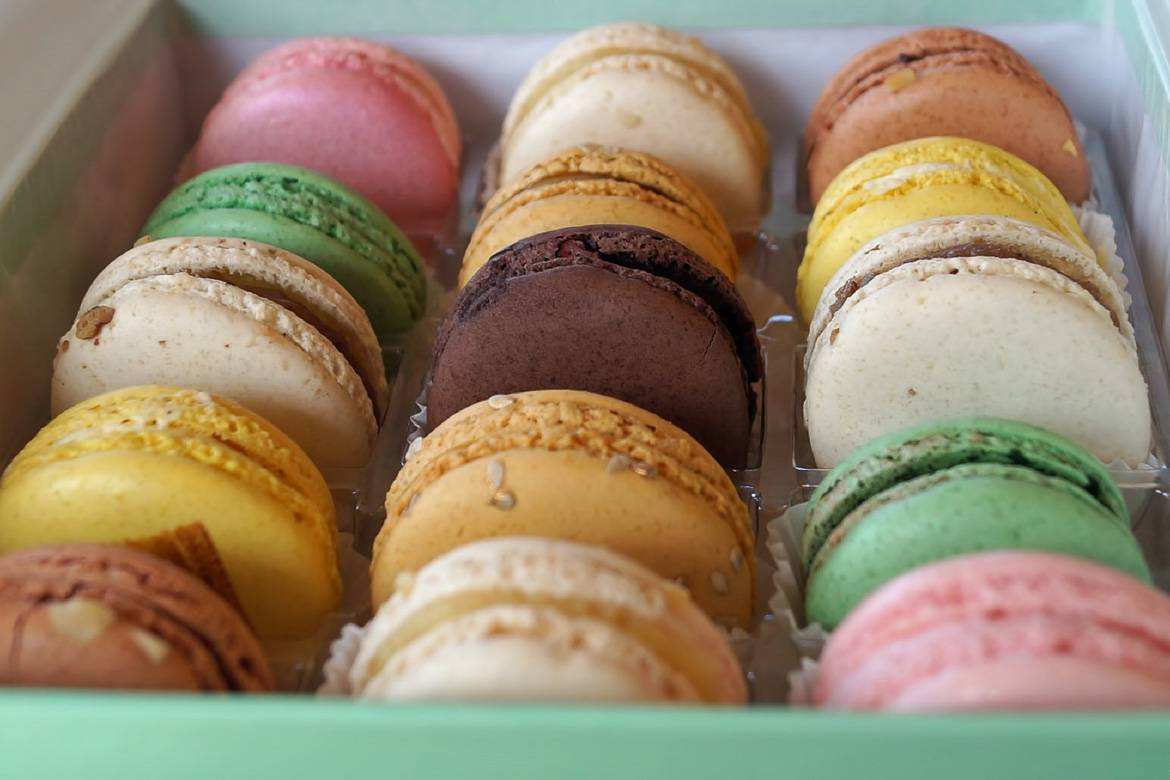 Macarons are one of France's most famous desserts and can be found at any bakery in Paris!
Dive into the best sweets and treats of Paris at some of the best bakeries, cafes, and candy shops in town. Your child's sweet tooth will be met with an array of options across the city.
When in Paris, you must try a crepe! Little Breizh is a famous local creperie that offers sweet and savory dishes. Enjoy a wide variety, ranging from the sweet Nutella and fresh fruit crepe to the flavorful ham and egg with leek crepe. Everyone will be sure to find something they love!
Happy Families is a unique café for families that also serves as a daycare for children. Dine as a family, or if the adults need a moment alone, let your kids play in the fun interactive area with other children.
Satisfy any sugar cravings at À la Mère de Famille, Paris's oldest candy shop. This shop has been located in the 9th Arrondissement for the past 250 years. Indulge in its many sweets, including chocolates, dried fruits, and butterscotch.
If you want to dine as the locals do, check out the top 10 bakeries in Paris.
10. Take a trip outside of the city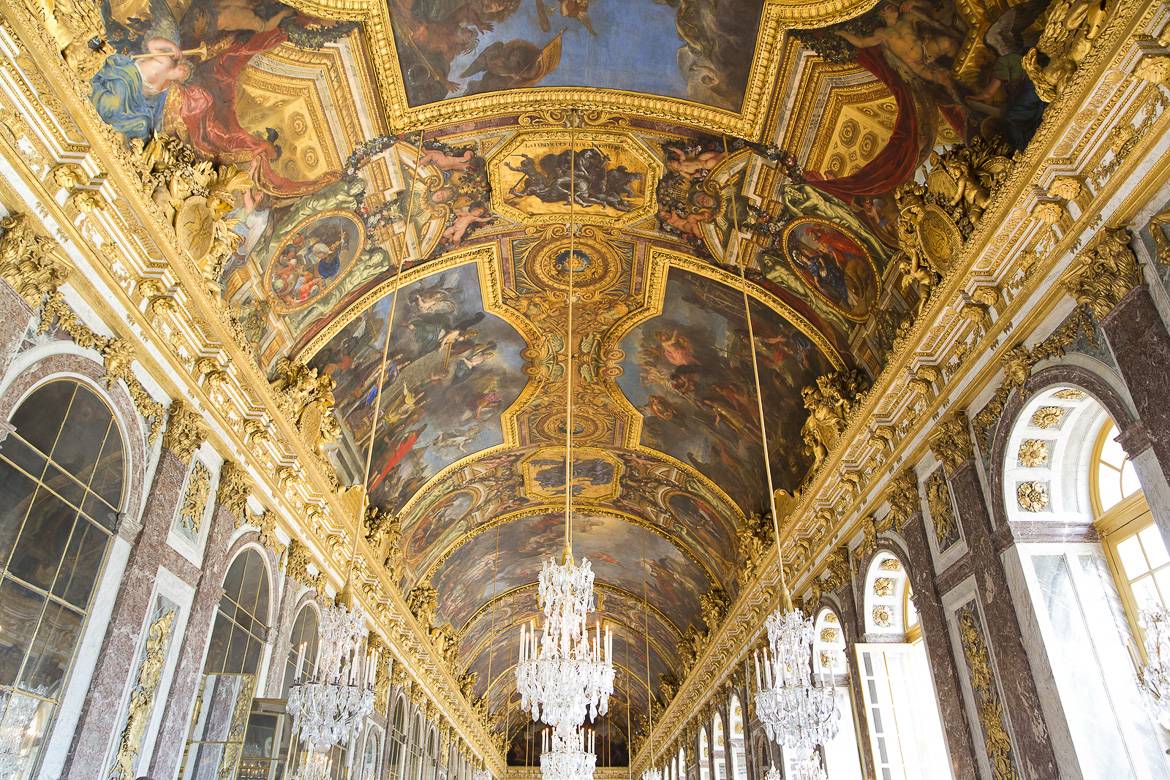 Everyone in your family will love the grandeur of the Palace of Versailles.
Taking a trip outside of the city limits to a more serene area with less people can be therapeutic for a large family. Check out these day trips that are definitely worth the commute out of the city:
Versailles is about a 50-minute commute from central Paris and offers visitors a glimpse of the past French monarchy's lifestyle. The grounds were originally used for hunting in the early 1600s until King Louis XIV constructed a beautiful palace where the monarchy lived until the French Revolution. Gaze at the ornate structures and beautiful gardens around the palace.
France Miniature is a unique park for children that contains all of the popular French monuments recreated in a smaller size. Experience the wonders of the west, from models of the traditional cottages of Normandy to southeastern Provencal homes. Kids will love the scaled-down replicas, and parents can enjoy this distinctive locale.
Learn more about the city of Versailles and its famous palace.
What other activities are a must for kids during the fall in Paris? Share your thoughts!