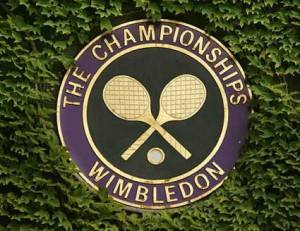 Wimbledon, a world famous tennis stadium
Ask any tourists what their favorite places in London are and they'll probably list Harrod's, Buckingham Palace, the London Eye and Madame Tussaud's. Ask any Londoners about their favorite spots in the city and you're sure to hear less familiar choices like Kew Gardens, Richmond Park and Wimbledon Common, all near Richmond-Wandsworth. While visitors don't mind queuing up to get their chance to see the famous sights, locals often opt to spend their free time off the beaten path. If you want to stay where Londoners make their weekend getaways, has London accommodations in the insiders' favorite sections of the city.
Look on any area map and you'll notice that Richmond-Wandsworth is literally awash in greenery, with ample parklands and golf courses. Near the much-loved Kew Gardens and Richmond Park are the Royal Mid-Surrey Golf Club, the Richmond Golf Club, the Strawberry Hill Golf Club, the London-Scottish Golf Club and so many others that you can feel your score decreasing with each day you stay in your flat rental in London. For golf fans, it's possible to book a tee time at a different course every day of your visit.
For tennis lovers, however, there is always the famed Wimbledon Stadium, where tours will take you onto the grass and clay courts, as well as inside the building to areas usually restricted to the public. Like the old joke goes, another way to get to Wimbledon is through practice, practice, practice, and you can do that by playing in any of the local parks with plenty of tennis courts.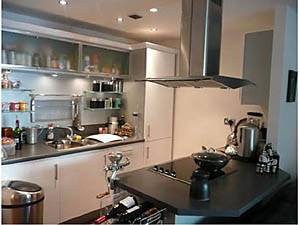 London accommodation: 2-bedroom apartment Richmond-Wandsworth LN-595
If you're not particularly a sports fan, there are many other ways to spend your time. Kew Gardens is a day-destination spot all its own (actually, more like two or three leisurely visits), with amazing botanical and ecological delights abounding. You can see the sculptural, 18th century Queen's Garden, the tropical and ornamental Waterlily House, the iconic Palm House Paterre, Kew Palace, and the new, exciting Treetop Walkway, which takes visitors about sixty feet up in the air and allows them access to unprecedented views from above.
There are also fun and educational exhibits for the kids, including the Badger Sett, which lets children explore the real-life living conditions of those underground creatures; in the park sleepovers; and the fall through winter ice skating rink, set outside the gorgeously lit, glass Temperate House.
Lest all this sumptuous greenery makes you feel too removed from the concrete splendors of central London, be assured that a fifteen-minute ride on the Underground or National Rail will bring you to the heart and hustle of the city, then back to your greater London retreat to retire for a peaceful night's sleep. Consider a vacation rental in Wandsworth for your stay. Our recommendations in Richmond-Wandsworth include:
• A chic and streamlined 2-bedroom vacation rental in Richmond-Wandsworth-Battersea (LN-595) with modern design and conveniences such as a gym, laundry and sparkling, chrome kitchen. This riverside apartment is on the fourth floor and has a balcony with spectacular Thames views, as well as a corner reception room, hardwood floors and two bathrooms. It's only ten minutes from Clapham Junction station and right across the river from Cheyne Walk in Kensington-Chelsea.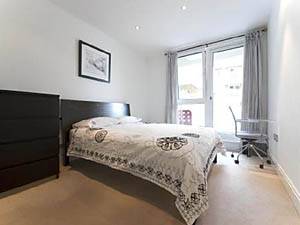 London Accommodation 2-bedroom apartment in Richmond-Wandsworth (LN-595)
• A funky and inviting 2-bedroom accommodation in Richmond-Wandsworth (LN-534) that has a garden, terrace and bunkbeds for the kids. This ground- and first-floor accommodation is only a three-minute walk from the nearest National Railway station.
Go "green" with a stay in aaccommodation in London's lush Richmond-Wandsworth area—and let us know which park or golf course is your favorite with a comment below.
Related apartment rental posts from New York Habitat: