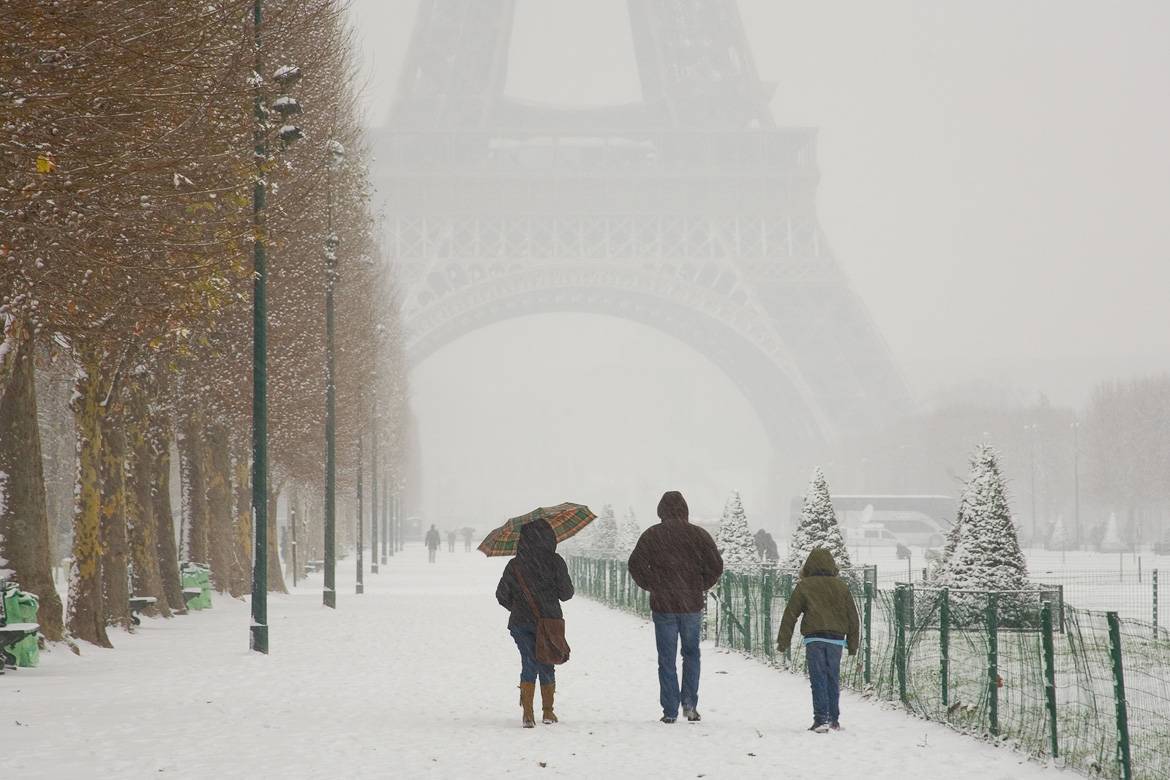 Exploring the Eiffel Tower in the snow is magical
Often when we think of winter activities for kids we think of Christmas – visiting Santa and baking cookies – but what is there to do once all the Christmas decorations are down and the presents are unwrapped? Contrary to popular belief, there are lots of things to do with your family for a winter holiday vacation well after the holiday season has drawn to a close. This is especially true in Paris, where wintertime is a season of bustling activity! Although there is no shortage of kid-friendly activities in the City of Lights, these are a few of the ones we think are the best.
1. Go Ice Skating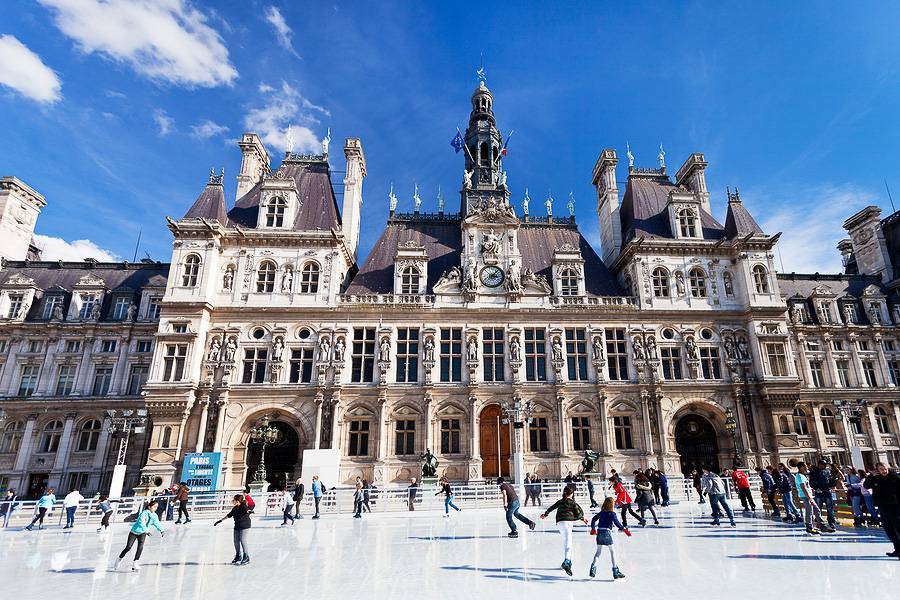 Ice Skating in front of City Hall? Don't mind if we do.
Unlike in the United States, many of the city's winter ice skating rinks stay open for weeks and months after the holidays. Popular indoor skating centers include the Patinoire Pailleron and the Patinoire Sonja Henie. However, the most famous and popular of all ice rinks in Paris is hands down the Patinoire de L'Hôtel de Ville, the ice rink in front of City Hall. Be sure to admire the surrounding architecture, as much of Paris was redesigned in the late nineteen hundreds in the Haussman style. In fact, that's part of why Paris has so many stairs! Read the entire story here…»