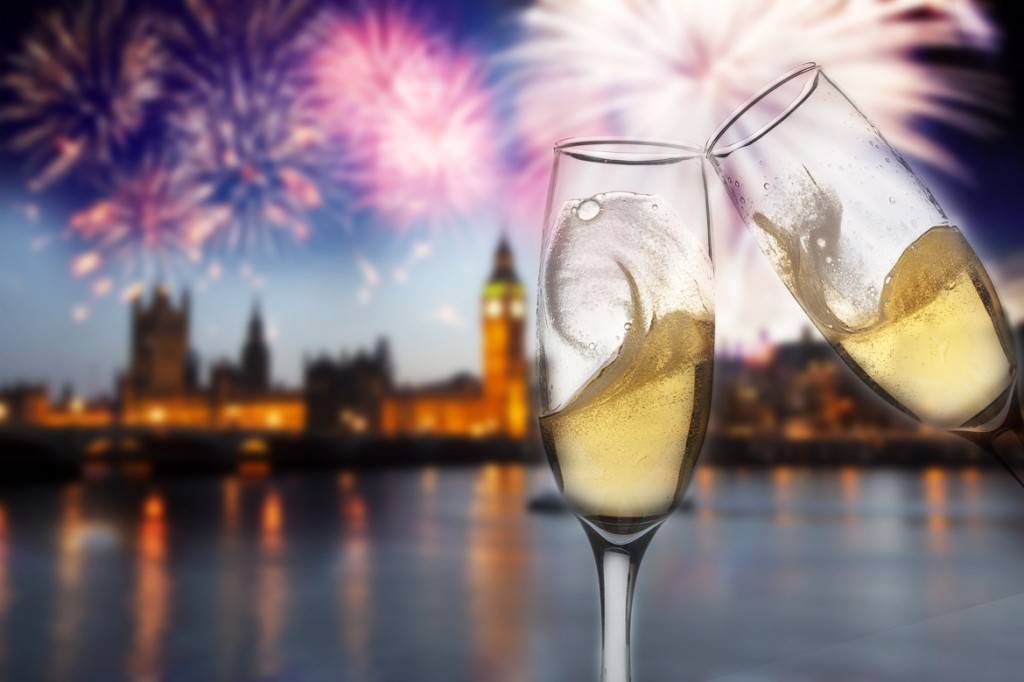 Toast to the start of a lovely romantic getaway to this charming city of London.
London is a city with a population comparable to New York City; however it covers an area twice the size! This means that your romantic getaway to London will require a lengthy stay; therefore a comfortable accommodation is necessary. We have made a list of the best furnished apartments for your romantic stay in this beautiful city of London.
One Bedroom Rental in Bloomsbury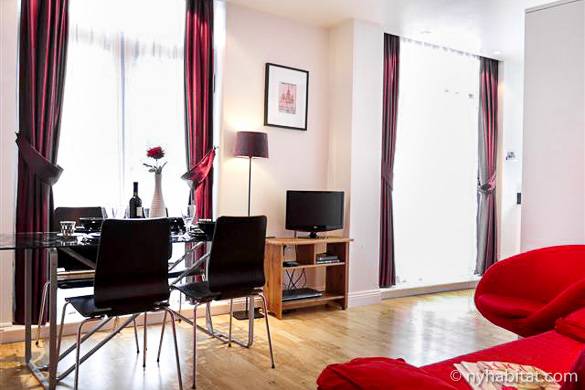 The large floor-to-ceiling windows allow plenty of natural light to enter the space.
This one bedroom apartment in Bloomsbury has everything you could need for a romantic stay in London! The contemporary décor highlights the many desirable features of this apartment including hardwood flooring and floor-to-ceiling windows. If you plan to make romantic dinners for two, this modern kitchen has everything needed, including a fridge, oven and dishwasher, to spice up your cuisine and night! Cozy up to your significant other in the bedroom, which features an elegant full sized bed or stargaze on your own private balcony. Bloomsbury is known for the many gardens throughout the neighborhood as well as many artistic retreats including galleries and museums. Before venturing into this neighborhood, check out our tips for navigating this neighborhood and everything it has to offer!
One Bedroom Rental in Westminster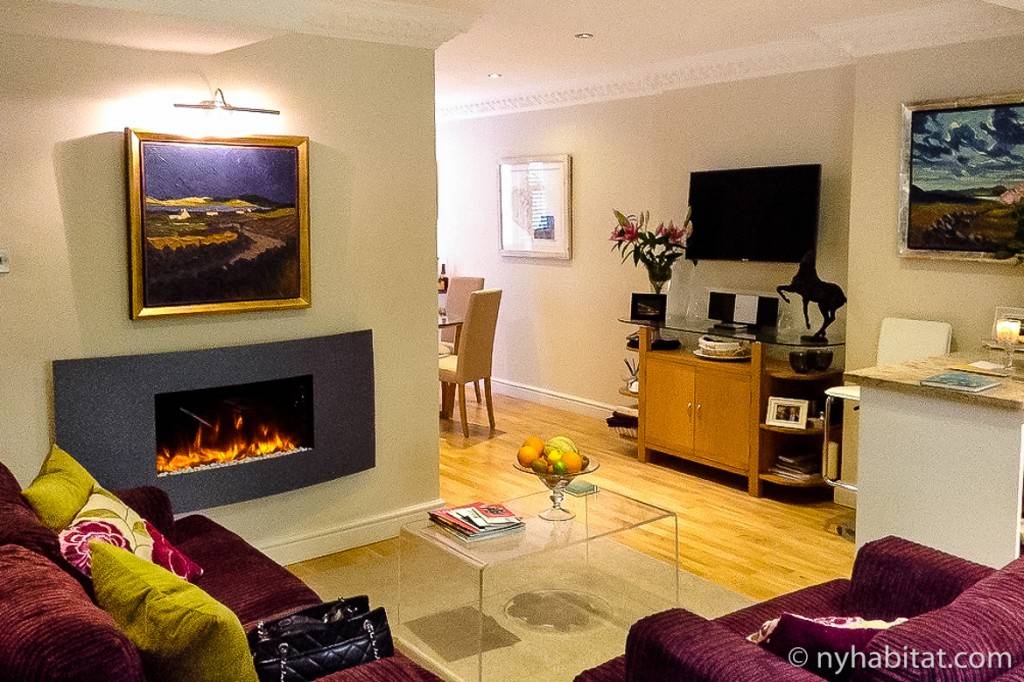 The decorative fireplace adds a unique charm to this romantic apartment.
This one bedroom apartment in Westminster offers serenity in a functional space. The warm hued hardwood flooring and modern kitchen are just some of the features of this apartment that will make you feel at home. Within the living room, the decorative fireplace adds elegance to the colorful artwork and furniture. The open concept kitchen welcomes you with modern appliances including an oven and fridge, as well as a sophisticated dining set. This apartment is also equipped with a private terrace, a perfect setting for tea and crumpets! The neighborhood of Westminster is bustling with activity, such as restaurants and nightlife, and popular London attractions including Westminster Abbey and Buckingham Palace. Learn to live like a local in Westminster on your romantic getaway to London.
One Bedroom Rental in Chelsea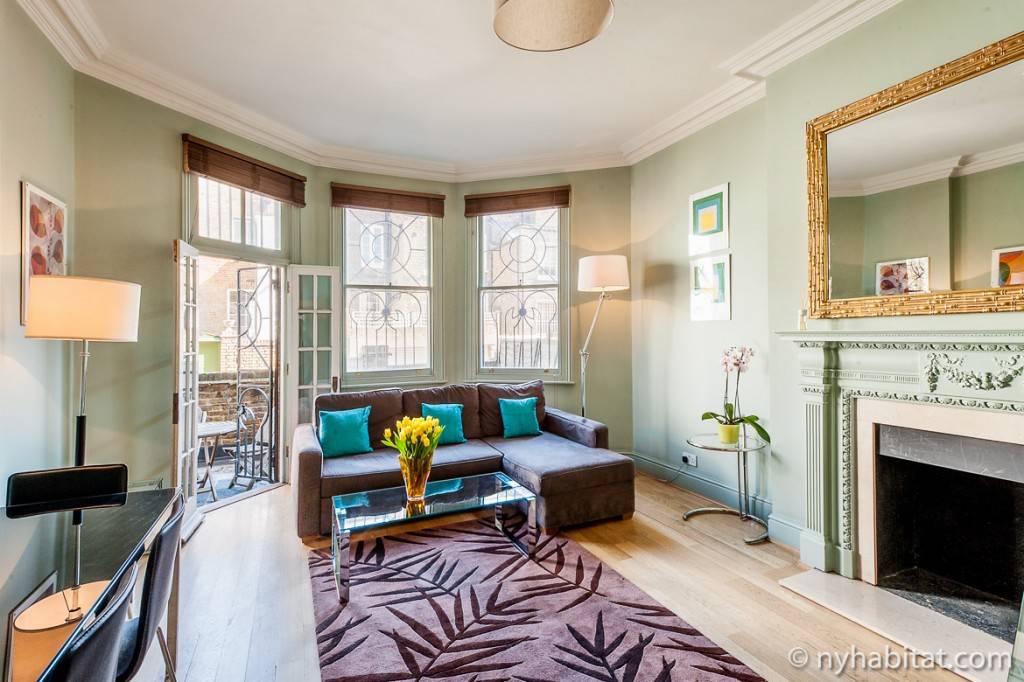 The bay window and high ceiling add worldly charm to this apartment.
This one bedroom apartment in Chelsea offers peace and serenity in a beautiful location. The beautiful accents, like the crown molding and high ceilings, add incredible vintage charm to this space. Lounge in the living reception room, which offers modern furniture in a contemporary space. The decorative fireplace really showcases this home's 20th century beauty. Access to the private terrace can be found in this reception room. The gourmet kitchen awaits you if you plan on making meals in the comforts of your own home. Lastly, the light and bright bedroom offers a luxurious queen sized bed! Chelsea is a trendy neighborhood that is known to have all the glitz and glam one could possibly desire. You will find high-end retail stores and unique boutiques, as well as the best restaurants in town. Before your trip, get familiar with the neighborhood and all it has to offer. Check out our video tour of Chelsea and neighboring Kensington!
One Bedroom Rental in Bayswater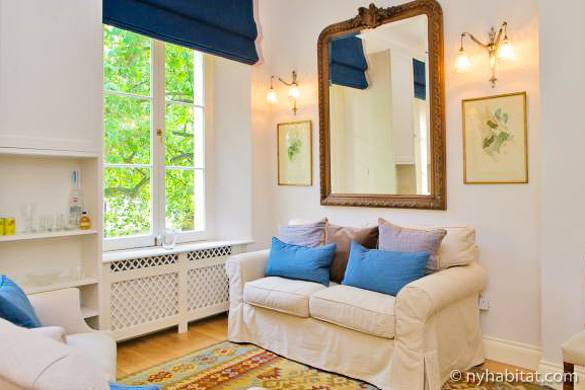 View the outdoor greenery from the quaint parlor room.
This one bedroom apartment in Bayswater is luxury living in a great location! The living room welcomes you with its contemporary finishes and beautiful hardwood flooring. You will find sofas and arm chairs, as well as a dining table, which provides maximum comfort in this compact space. The contemporary kitchen offers the best appliances including an oven, fridge and a dishwasher, so you have the option to make decadent food in the comforts of this apartment. The bedroom features a plush king sized bed, an amenity that will be appreciated after a long day of walking around the city! Bayswater is known for being a diverse area of the city, which means an array of cuisines to enjoy including Brazilian and Greek fares. This apartment is also ideally located near the famous Kensington Gardens, one of the Royal Parks of London. Learn why we named Kensington Gardens one of the top 10 parks in London!
One Bedroom Rental in Bermondsey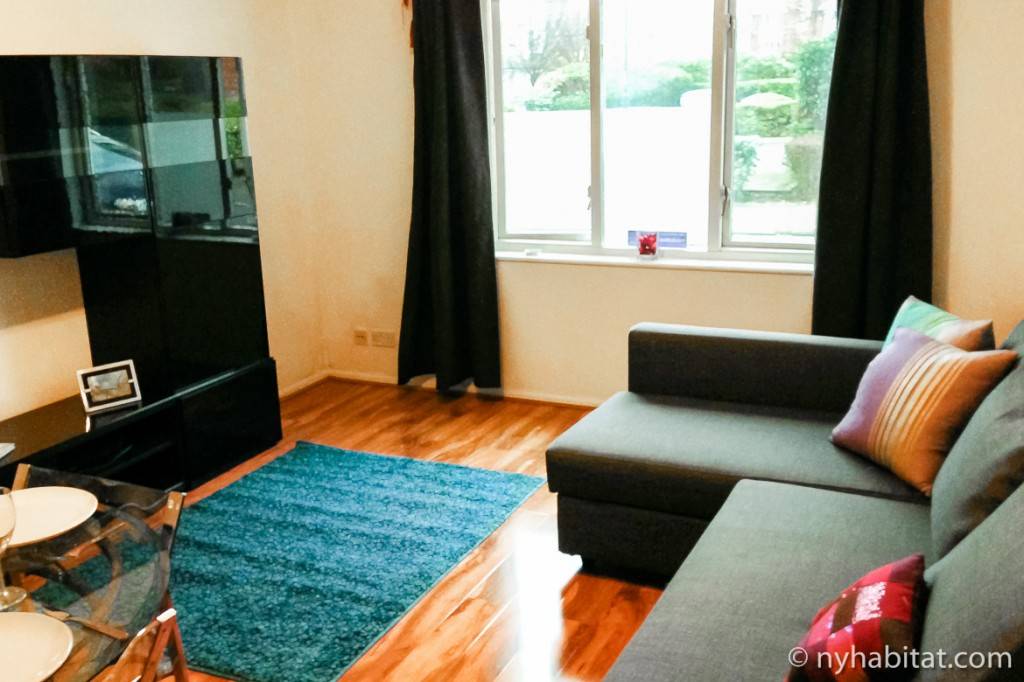 The apartment offers modern décor, a treat for any romantic stay!
This one bedroom apartment in Bermondsey, located in the southern borough of Southwark, offers simple living in a trendy area outside of the main tourist hub. The living room is a modern paradise, featuring a glass dining table and unique cabinetry. The accent wall provides charm and depth to this modestly furnished apartment. The kitchen adds a pop of color with the red cabinets, and provides an oven, fridge and toaster for cooking. You know you are in the United Kingdom when you walk into the bedroom since the iconic flag is proudly presented on the linens on the full sized bed! This area of London is tucked away in an area where locals mostly reside, but it does not lack charm! Experience first-hand the markets, restaurants and popular destinations in this area. Learn more about this area with our video tour of the borough of Southwark!
One Bedroom Rental in Camden Town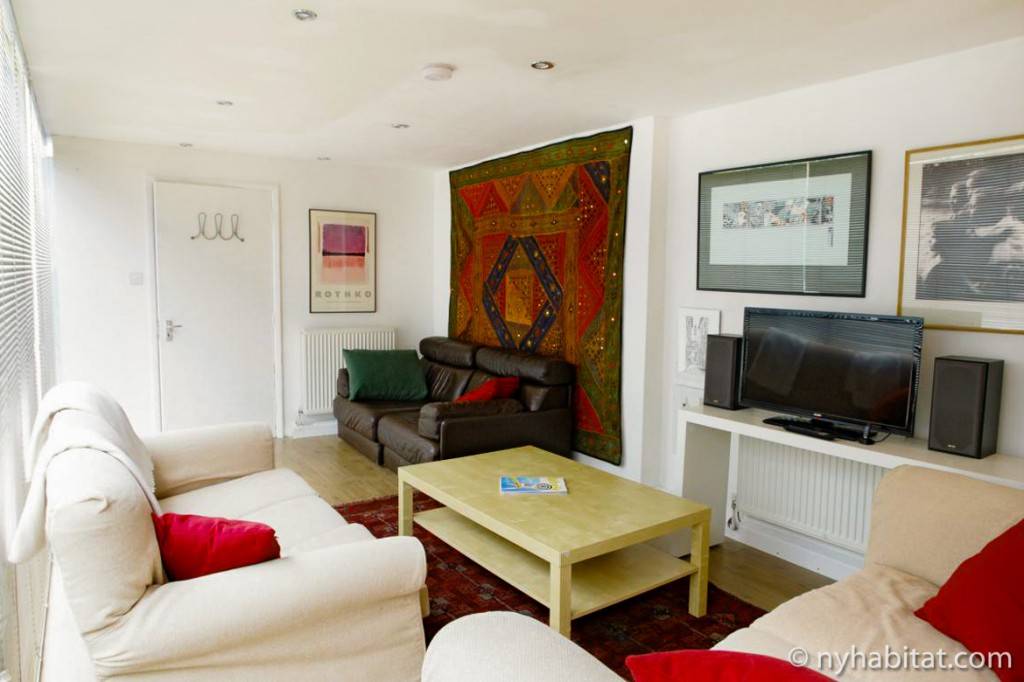 A splash of color makes this light and bright apartment contemporary.
This one bedroom apartment in Camden Town is situated in a cozy townhouse that offers contemporary furnishings. You will find three separate living areas, the first a traditional living room with sofas and a TV, the second has a dining table set and the third offers built-in bookshelves with an expansive library. The modern kitchen is fully equipped with the necessary appliances, including an oven, fridge and dishwasher, to make the best gourmet British meals. Head into the bedroom with a lofted ceiling and full sized bed and you will experience firsthand luxury living. Camden Town is an area of London known for its many music venues and markets. Famous for the alternative culture, you will find an array of quirky shops and restaurants in this area. Learn to live like a local in the borough of Camden!
What is your favorite romantic spot in London?
Related apartment rental posts from New York Habitat: