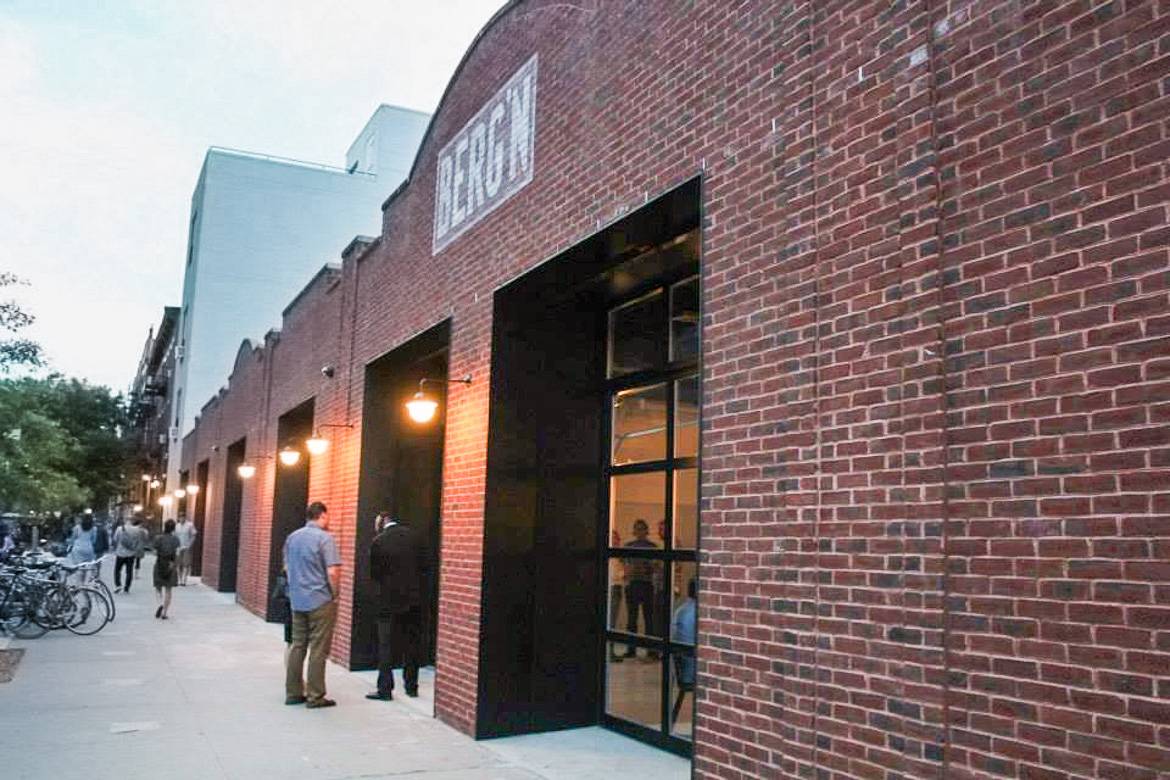 Head to this beer and food hall to eat some of your Smorgasburg favorites!
Crown Heights, located in central Brooklyn and home to many of the NYC borough's museums, is known for its cultural diversity. Surrounding the neighborhood are Prospect Heights, Flatbush, Prospect-Lefferts Gardens, Brownsville, and Bedford-Stuyvesant. Crown Heights has a variety of style in its buildings that range from ornate architecture in some areas to recent constructions on vacant lots. You'll find no shortage of things to do here, from shopping, to dining, and many activities in between!
The S train crosses the neighborhood parallel to Franklin Avenue, one of the neighborhood's main thoroughfares, and connects Prospect Park to the 4/5, 2/3, and C trains. Crown Heights has been undergoing gentrification in the past few years, bringing increased property values and changes in the character and culture of the neighborhood with the influx of wealthy new residents to the area.
Shopping in Crown Heights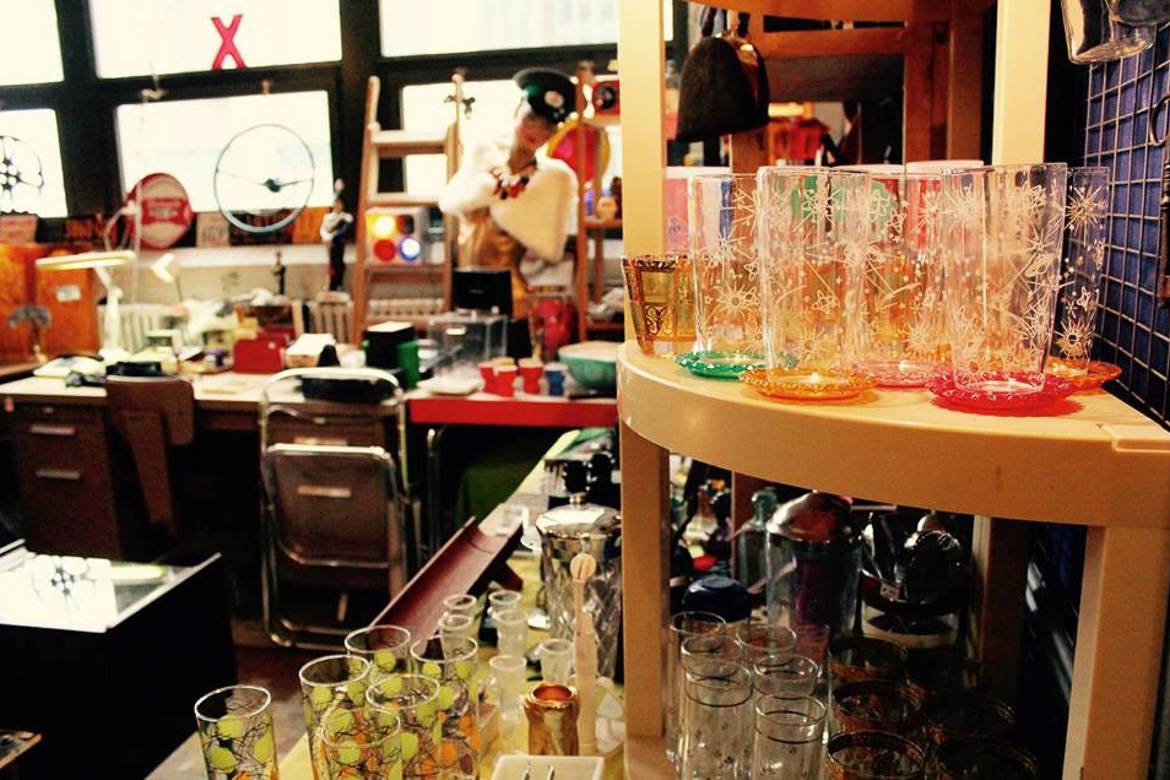 Owl and Thistle is perfect for finding sustainable, fair trade gifts.
Head to Owl and Thistle to experience an old-fashioned general store, your one-stop shop for all things Brooklyn, sustainable, and fair trade! They offer a variety of classes in sewing, soap-making, leatherworking, knitting, and more, so stop in to learn a new craft!
Not far from Owl and Thistle, you'll find Installation NYC Market, a pop-up shop that brings together consignment and designer goods in a cooperative marketplace. The owner hand-picks both established and up-and-coming designers, food vendors, musicians, and artists to fill the space. Venture inside and you're bound to walk out with something you love!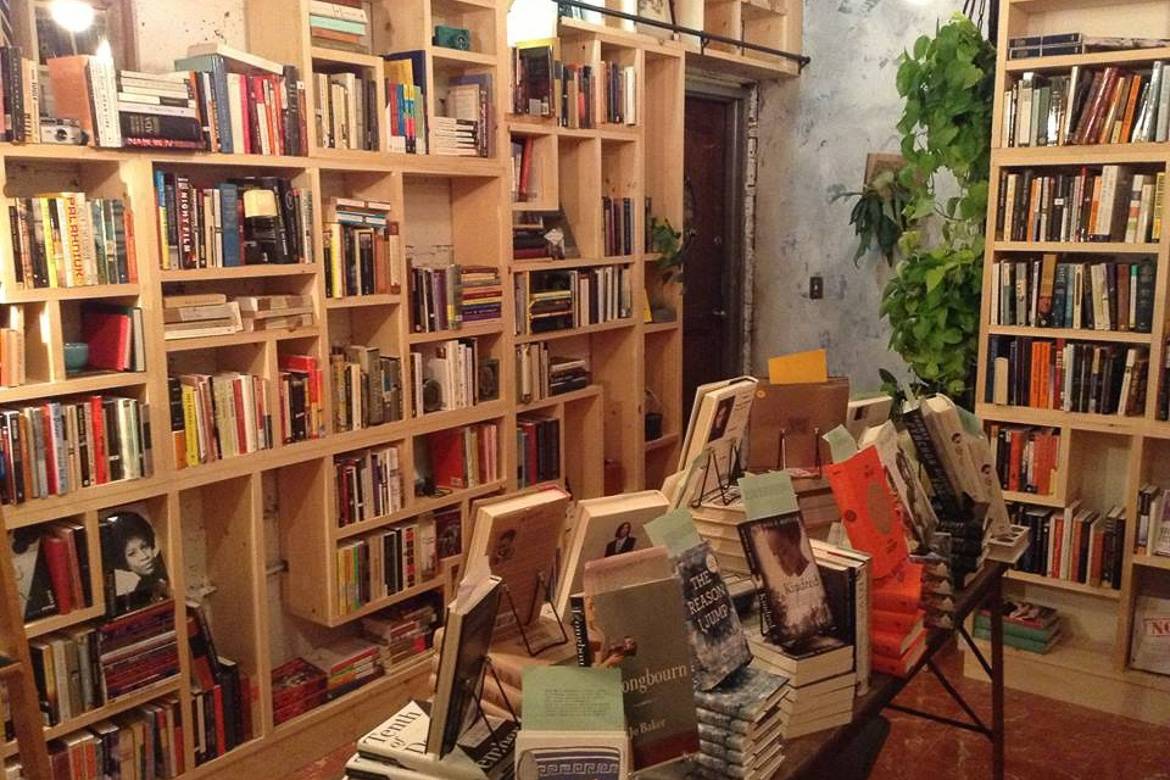 Immerse yourself in books of all genres in the literary garden of Hullabaloo Books.
Calling all book lovers: Hullabaloo Books is the place for you! This indie bookseller promises a literary garden and features a living tree in the middle of the shop and a street garden, which doubles as an outdoor reading area. Pick out a book and enjoy this literary paradise.
After a busy day of shopping, relax by watching the sunset from a Brooklyn rooftop or take a ride over to Manhattan and enjoy a sunset there!
Live like a local in Crown Heights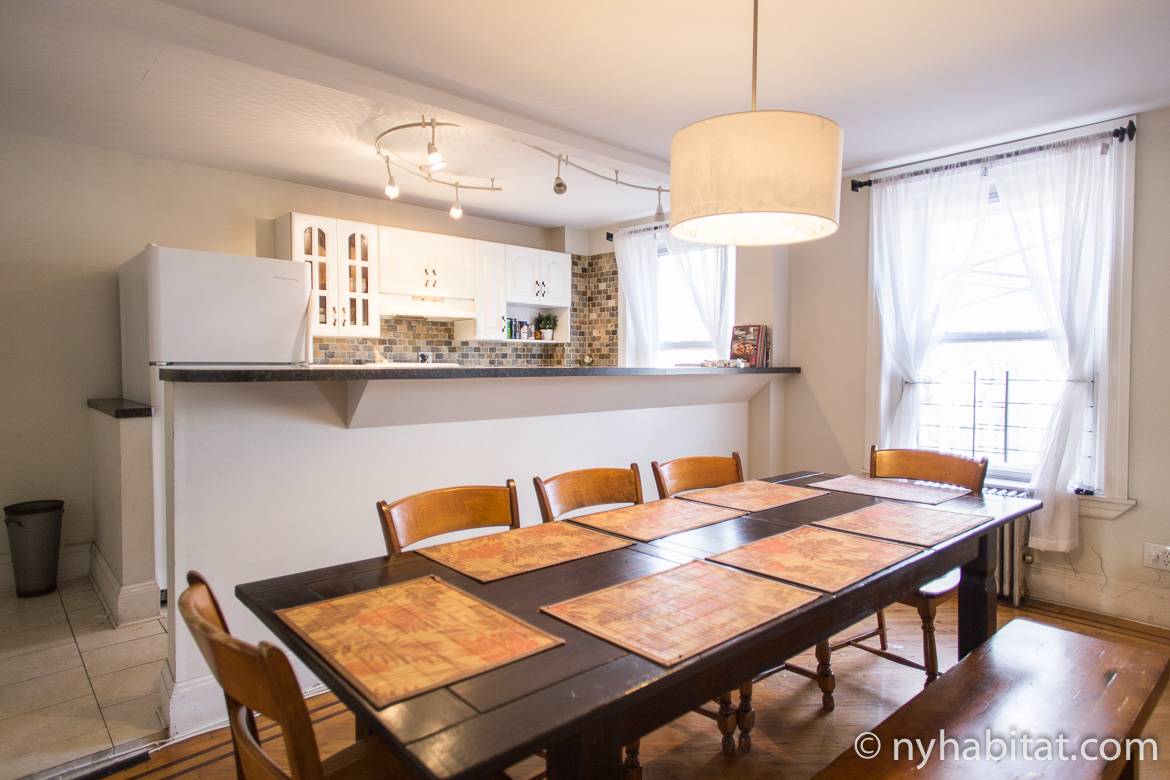 Cook at home and enjoy a meal at this dining table that seats up to 8 people
Visiting Crown Heights with the family? Stay in this spacious and fully furnished three-bedroom apartment. The building features a buzzer security system and is located on a tree-lined residential street. The apartment is perfectly situated in relation to Fulton Street and Atlantic Avenue, giving you and your family plenty of options for activities! You can also try living like a Brooklyn local by staying in this three-bedroom apartment that's just a mile from Prospect Park and the Brooklyn Museum.
You'll be able to get the most out of your trip by staying in a furnished rental! You'll find yourself among local Brooklynites who know the borough like the back of their hand. Additionally, furnished rentals often come with fully-equipped kitchens, in-unit or in-building laundry facilities, and some form of an entertainment system. By staying in a furnished rental, you and your family will have an entire apartment to yourselves and be able to experience Brooklyn through the eyes of a local.
Food and nightlife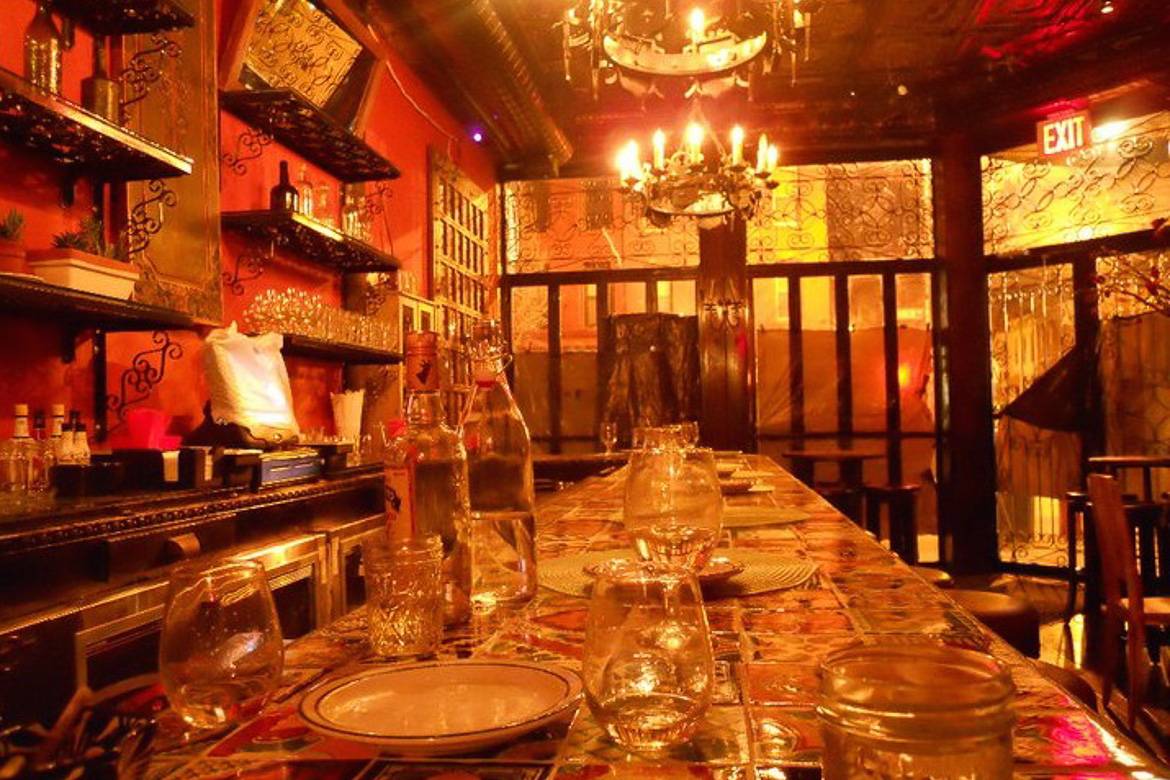 Craving tacos and margaritas? Make your way to Chavela's and enjoy some of the best Mexican food around!
Chavela's is known for its delicious Mexican food, and does delivery for when you don't feel like leaving the comfort of home. Tacos are ordered individually, so you can try a variety and pick your favorites. If you're vegan, there are plenty of meat substitutes to enjoy. Come during happy hour and enjoy discounts on drinks and tacos!
Allan's Bakery is known for their currant rolls and fresh bread that will leave you wanting more. Lines are usually long, so get there early or try going during the week to minimize your wait time!
Butter & Scotch brings desserts and drinks together at one heavenly bar. Their menu features desserts like cakes and pies, as well as savory dishes like biscuits and BLTs. In addition, you'll find a creative cocktail menu (which includes milkshakes). Release your inner kid in this adult space!
Make your way over to Berg'n, Bergen Street's famous beer and food hall, and you'll find Smorgasburg favorites like the Ramen Burger, Pizza Moto and more! Morning folks will love Berg'n's doughnut-stocked coffee bar. When it gets warm, enjoy a drink in their outdoor seating area. Everyone from Brooklyn families to hip Manhattanites flock to Berg'n, making it a great destination for any group.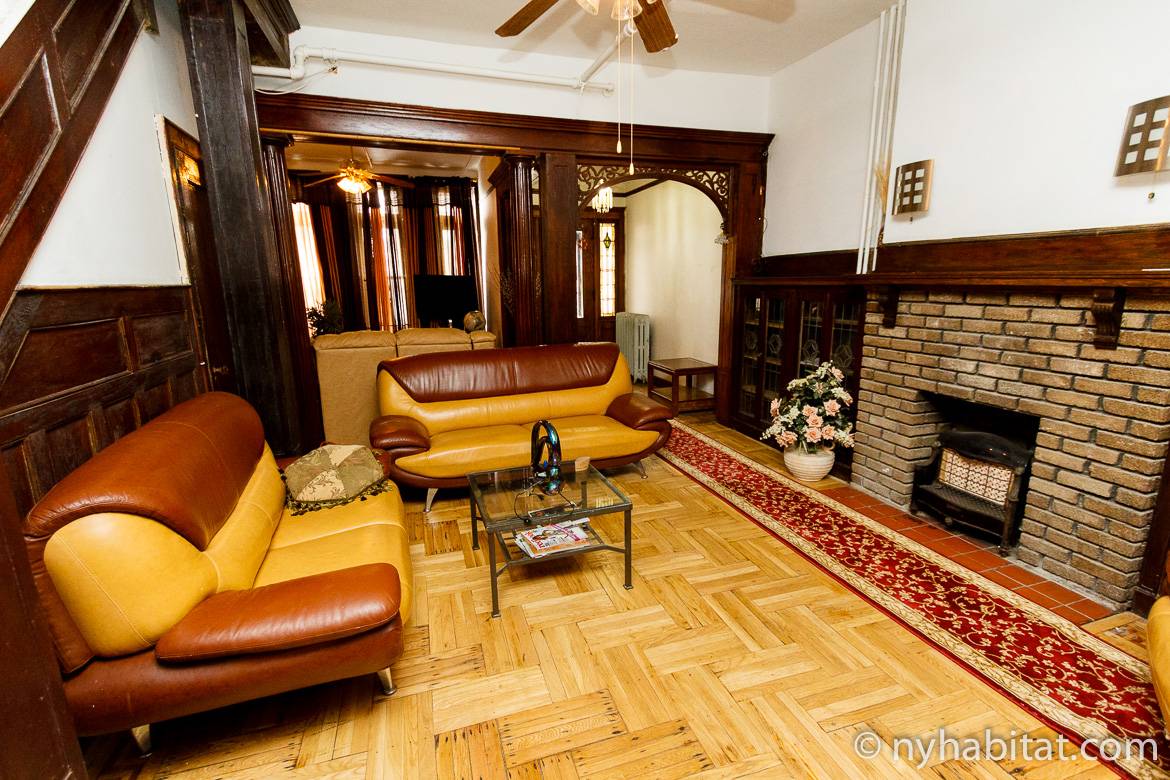 Stay in this perfectly situated apartment share and be close to the best of Crown Heights!
Our fully furnished triplex apartment share is within easy reach of these eateries. This unique roommate share is spread across all three floors of a townhouse and features contemporary décor and hardwood floors. This communal living situation, with a private room and shared common spaces, is perfect for students or interns who are looking to get to know Brooklyn while making new friends.
No trip to Brooklyn would be complete without some classic New York pizza. Check out some of our favorite pizza spots in and around the city and grab a bite with your new roommates!
Things to do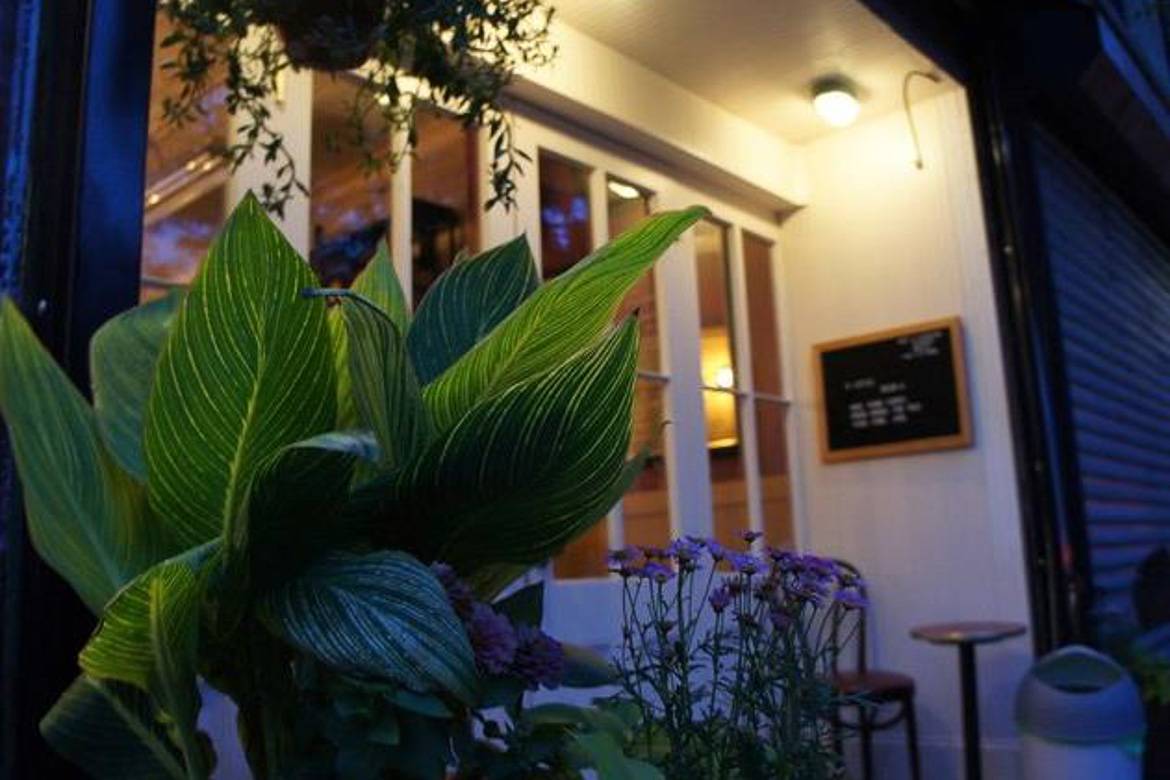 Little Zelda may be tiny, but it's a perfect spot to grab a cup of joe and relax!
Coffee lovers, rejoice. If you need an afternoon pick-me-up, head to Little Zelda, a tiny café that's a big hit with locals. Sit outside with a cup of coffee (weather permitting), or snag a seat inside and relax. Other tasty coffee shops in the area include Lazy Ibis, The Breukelen and Elsie's Parlor.
Bring your coffee to the neighborhood's best-known outdoor event, the West Indian Day Parade, held as part of the Labor Day Parade on the first Monday in September. The parade attracts between one and three million people each year and represents various Caribbean countries. The colorful West Indian Carnival signifies the end of summer and the beginning of September.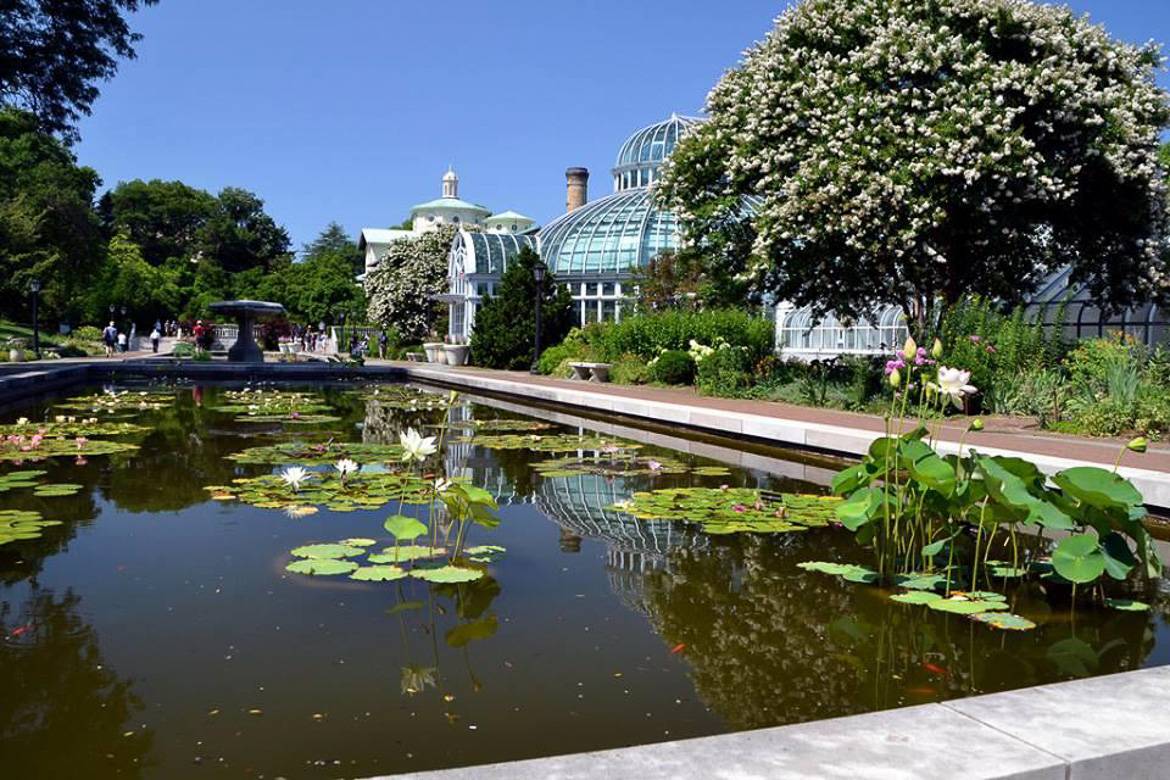 Spend the day strolling through various exhibits at the Brooklyn Botanic Garden.
Don't miss the Brooklyn Botanic Garden while you're in the area! The garden features a variety of specialty gardens, plant collections, a conservatory, climate-themed plant pavilions, an art gallery, and more. Right across the street, the expansive Prospect Park offers plenty of recreational activities. Interested in exploring other parks, including some amusement parks? Take a look at our blog for our top 10 parks in New York!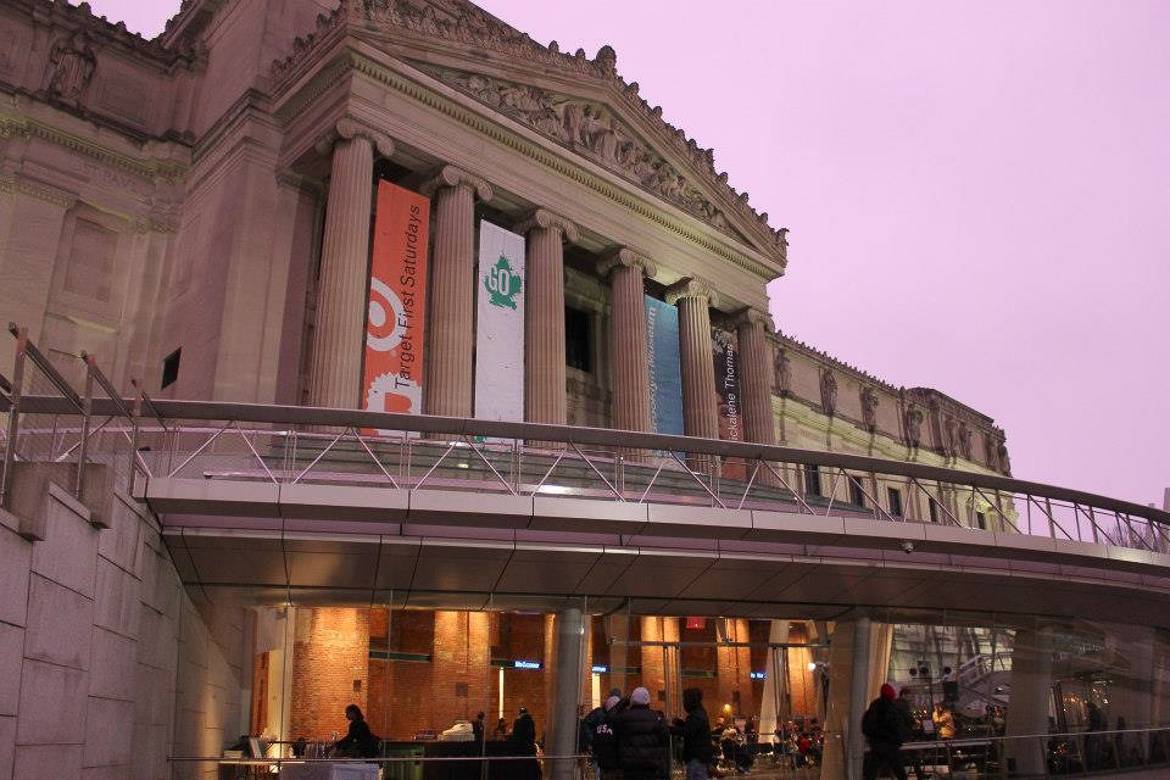 The Brooklyn Museum's exhibits suit everyone. Stop by and take a look!
Make your way to the Brooklyn Children's Museum, the first museum of its kind in the U.S. and possibly even worldwide. Kids will be sure to enjoy the various exhibits that are educational but also fun! After you're finished in the museum, walk to Brower Park, a small yet charming green space. Pack a picnic and enjoy a meal in the park, or perhaps a hot chocolate if it's a bit colder.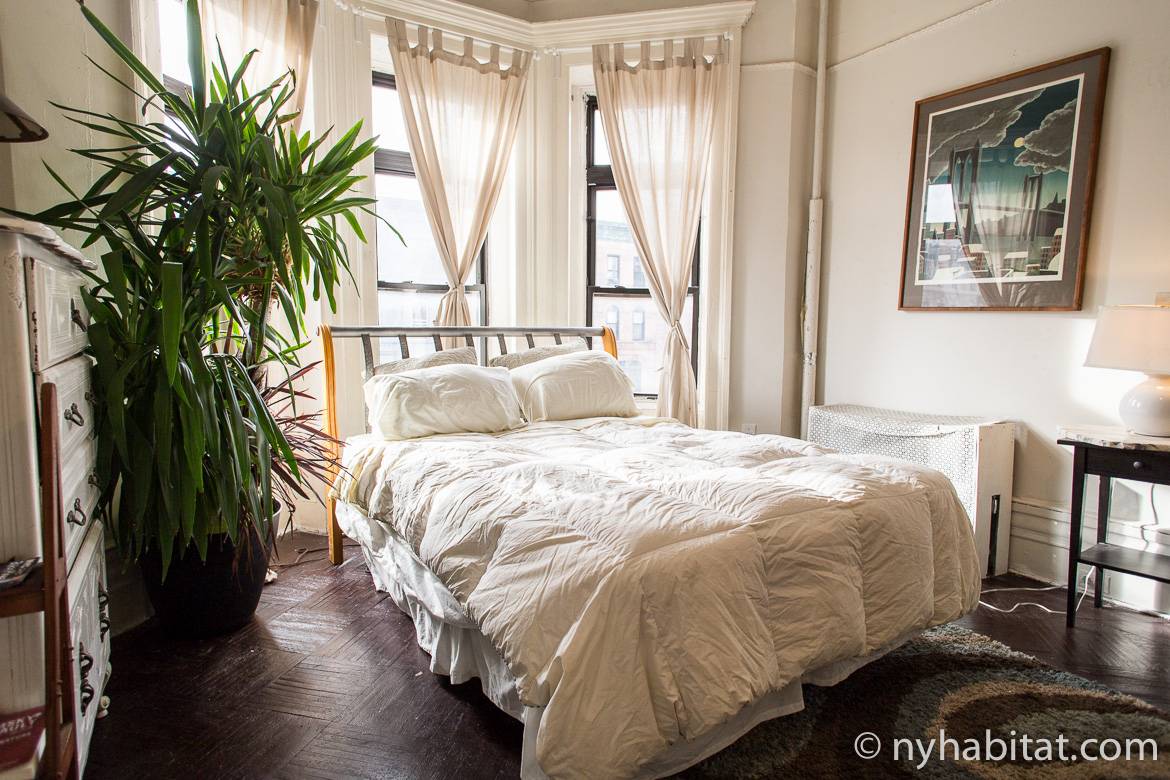 This elegant furnished rental is just a short walk away from Brower Park and Prospect Park.
Are you looking to stay with kids in Crown Heights? Consider this charming two-bedroom apartment that's just under a half-mile from the Brooklyn Children's Museum. Your little ones will love the museum and the area's other kid-friendly attractions. Living in a dense urban neighborhood like this one, you can save time traveling and have more time to spend with the whole family!
Before you venture to Crown Heights, familiarize yourself with some basic tips and etiquette for visitors. Once you've gotten to know the area, be sure to let us know what you've enjoyed!