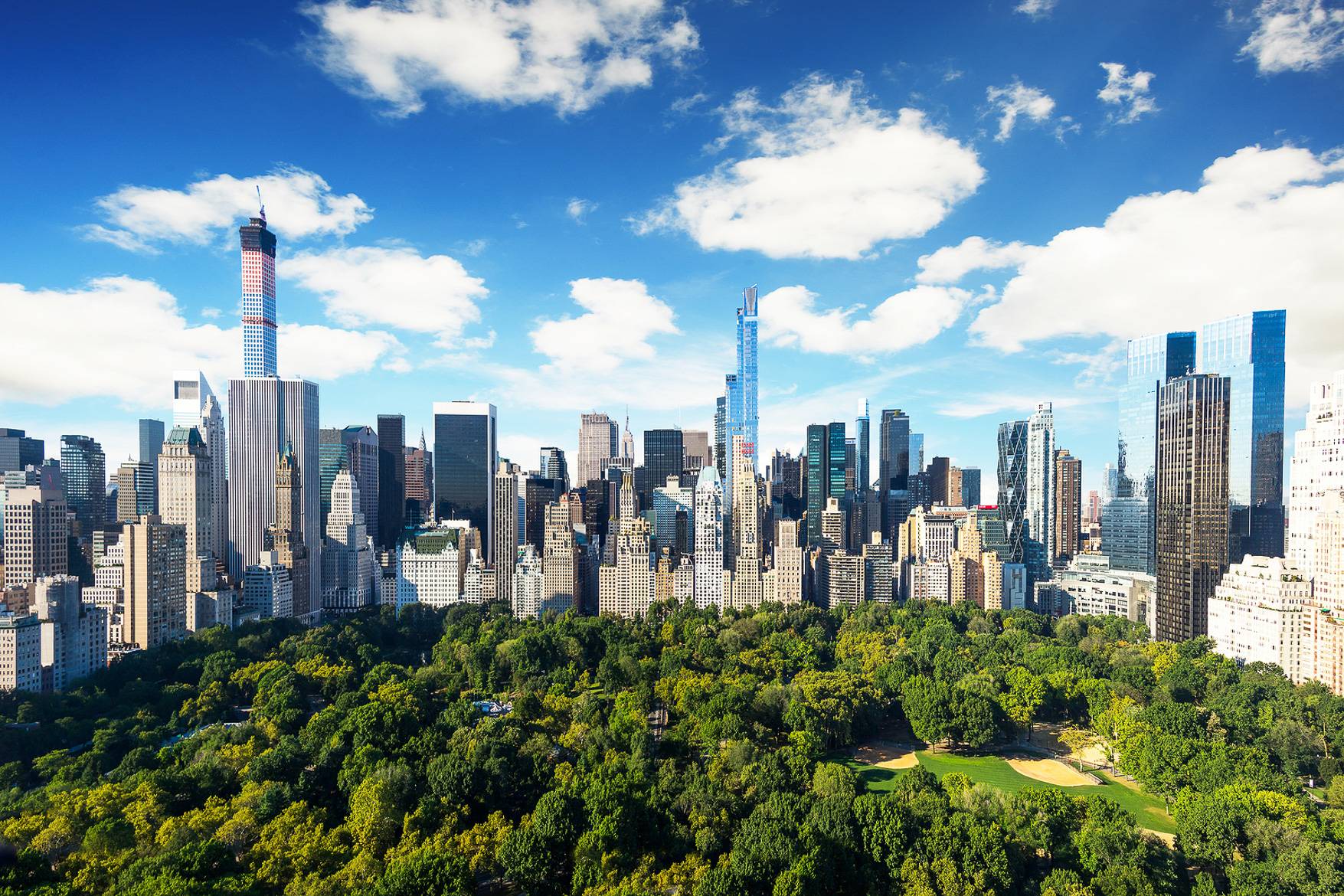 Check out New York's green spaces beyond Central Park
While Central Park is New York City's most iconic green space, the city is peppered with parkland to provide a break from the bustle of the urban jungle. Public parks in all five boroughs give insight into daily life in the city that never sleeps and how New Yorkers find a place to stop and rest for a while.
The New York City metropolitan area is also well-supplied with many theme parks, which provide entertainment for thrill-seekers and anyone who's just looking for a little adventure within the city.
1. Find peace in Midtown Manhattan on the Lawn at Bryant Park
One of the largest parks in Manhattan south of 59th Street, Bryant Park is more than just a soft, green lawn. The park has plenty of cultural amenities and events that draw first-time New York visitors and longtime residents alike. The New York Public Library's outdoor library provides reading material during the summer months and public readings by famous authors. The expansive dining areas on the terraces draw tourists and office workers on their lunch breaks to watch games of pétanque (bocce), chess, ping pong, and more. Summer movie screenings (Mondays thru late August), Broadway shows (Thursdays from July thru mid-August), and other cultural events bring a different crowd at night. Head to Bryant Park for a night of free entertainment in one of the city's beloved green spaces, or experience something else in Midtown East!
2. Playland offers fun and nostalgia in Rye, NY
Located just north of the Bronx in Westchester County, Playland offers classic amusement park rides, games, and concessions right on the Long Island Sound. The old-time ambiance of the park will make parents nostalgic, while the same great amenities that have attracted visitors for nearly 100 years will continue to entertain new generations. Even if you're not a thrill-seeker, the landmark art-deco design of the park provides an insight into the cultural history of the region and a great backdrop for photos and fun. Highlights include the octogenarian Dragon Coaster (named for the park mascot), the Derby Racer, and amusement park classics like a refreshing log flume and go-karts. Admission is accessible for all visitors, at $30 for rides, $20 for a Junior ticket (under 48" tall), and $10 for spectators. Or, get a season pass and enjoy the park all summer long (Tuesday thru Sunday until September 7) for $95 for non-Westchester residents, $80 for residents, or $35 for spectators.
3. Prospect Park is a great alternative to the buzz of Manhattan's parks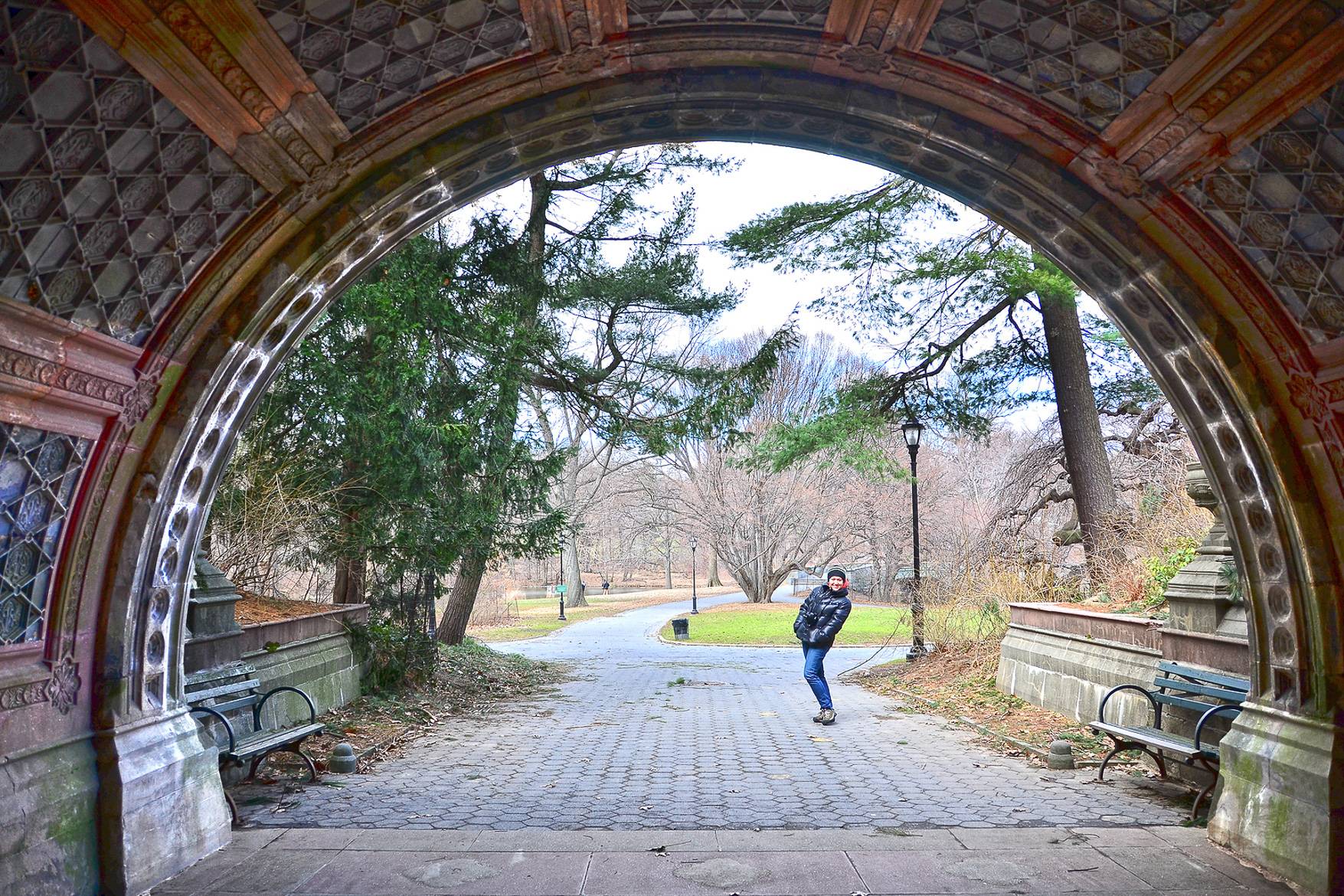 Lose yourself on Prospect Park's many winding paths and bridges
Central Park's landscaper, the famous Frederick Law Olmsted, considered this expansive park in Central Brooklyn to be his masterpiece. It's easy to see why, as its meandering meadows, peaceful woods, and free music attract visitors from all five boroughs and beyond. The charming park has plenty of event space for family barbecues and outdoor concerts like the Celebrate Brooklyn series, a combination of free and paid shows held throughout the summer. It can also be part of a great day trip if you're looking to check out the Brooklyn Museum. The museum is just outside the Grand Army Plaza entrance and is open Wednesday thru Sunday. Tickets cost $16 for adults and $10 for students, with admission free for those under age 19. For more tips on what to do around Prospect Park, check out our neighborhood guide.
4. Luna Park keeps the Coney Island spirit alive at the Brooklyn Seaside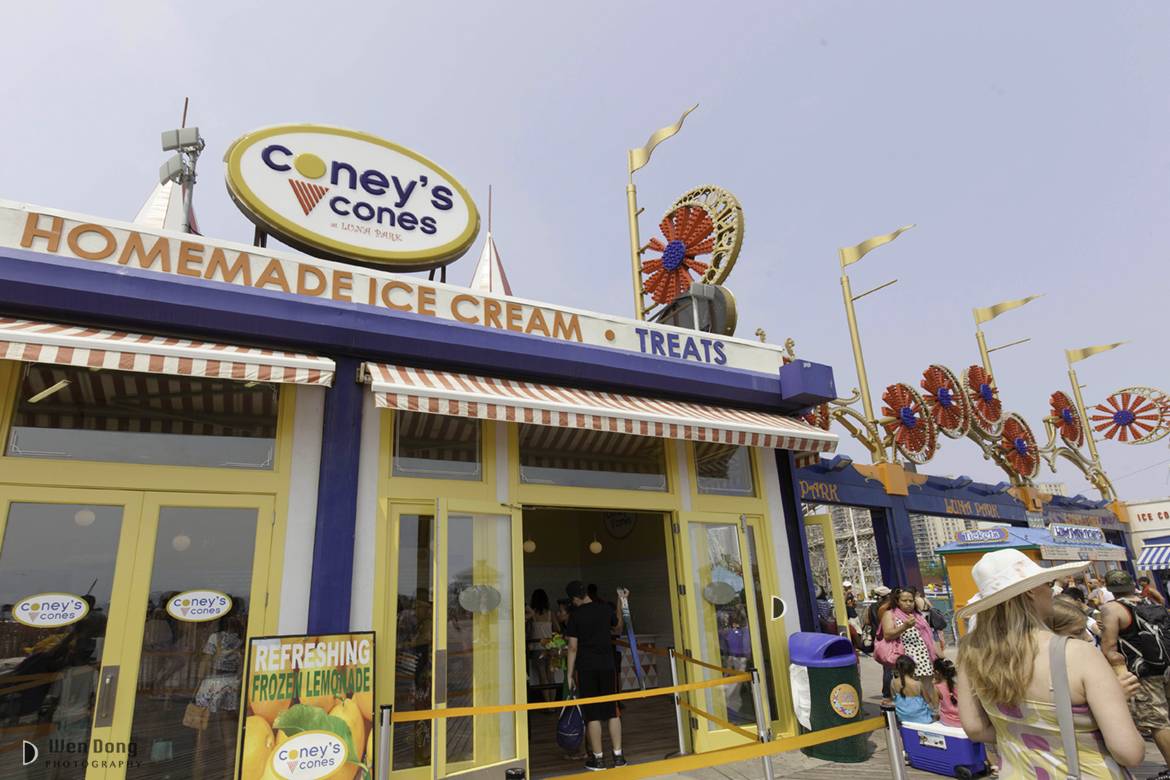 Coney Island's Luna Park is over 80 years old and still thrills visitors!
A legacy of a bygone era, Brooklyn's Coney Island was one of America's first amusement parks and defined the carnival aesthetic for the 19th and earlier 20th centuries. Because of its prime beach-side location and convenient accessibility (right off the Q, N, and D trains), Coney Island has remained a home for New Yorkers' leisure activities even as the name of its iconic park has changed. The modern incarnation, Luna Park, is home to pieces of living history like the Cyclone, one of the country's oldest extent roller coasters from 1927. Access to the park is free and rides start at 1 credit ($1), with package deals available. If the rides tire you out or you've had enough of the crowds, find a spot on the sand at the adjacent beachfront for cool breezes and views of the Atlantic; one of our favorite summer spots.
5. The High Line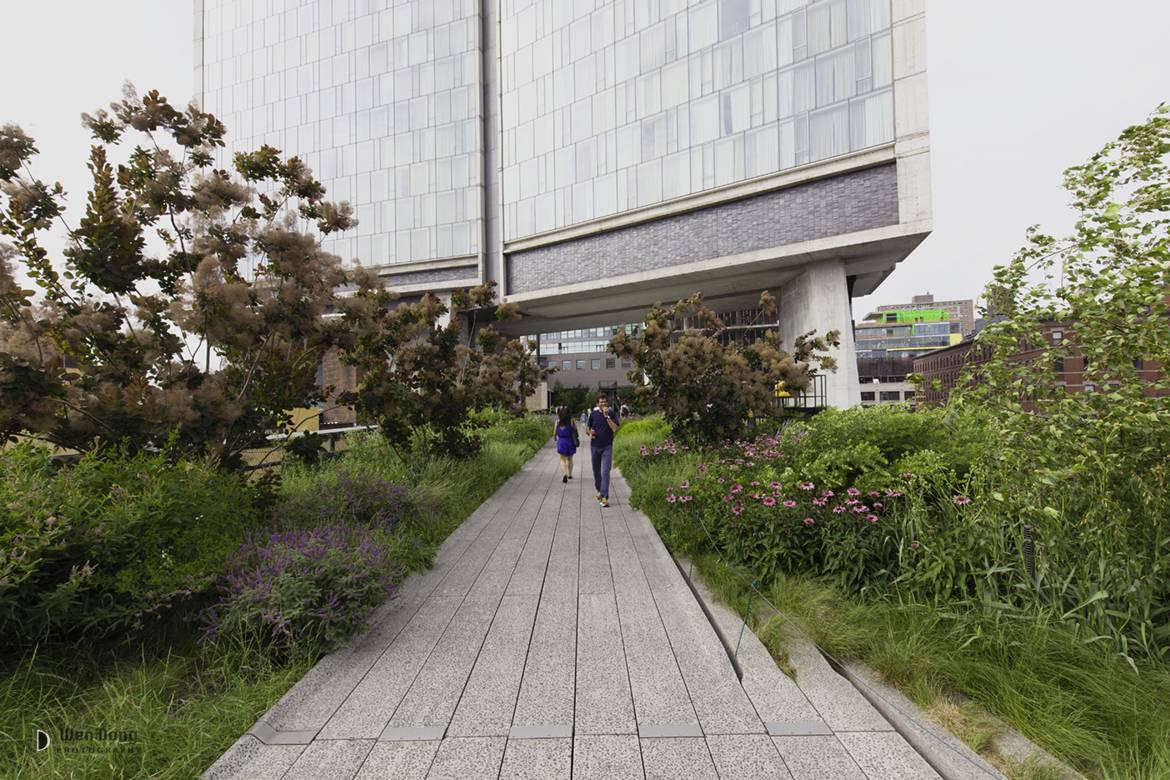 The High Line passes under and around buildings like the Standard Hotel
A symbol of New York's revitalization, this unique rail trail is located on reclaimed train tracks on the far west side of Manhattan. The High Line spans the West Village (one of NYC's most interesting neighborhoods), the Meatpacking District, and Chelsea as NYC's youngest and hippest park. Winding between and underneath buildings at one story above street level, the park features industrial-inspired design, local art, and stunning views of Manhattan and the Hudson River. Highlights along the route include the brand new Whitney Museum of American Art at the park's southern end ($22 entry for adults, $18 for students and seniors, free admission for visitors under 18), the adjacent Standard Hotel with its rooftop bar, Le Bain, and viewing galleries at major cross streets (14th, 23rd and 34th), all perfect spots to watch an NYC sunset.
6. The Victorian Gardens at Wollman Rink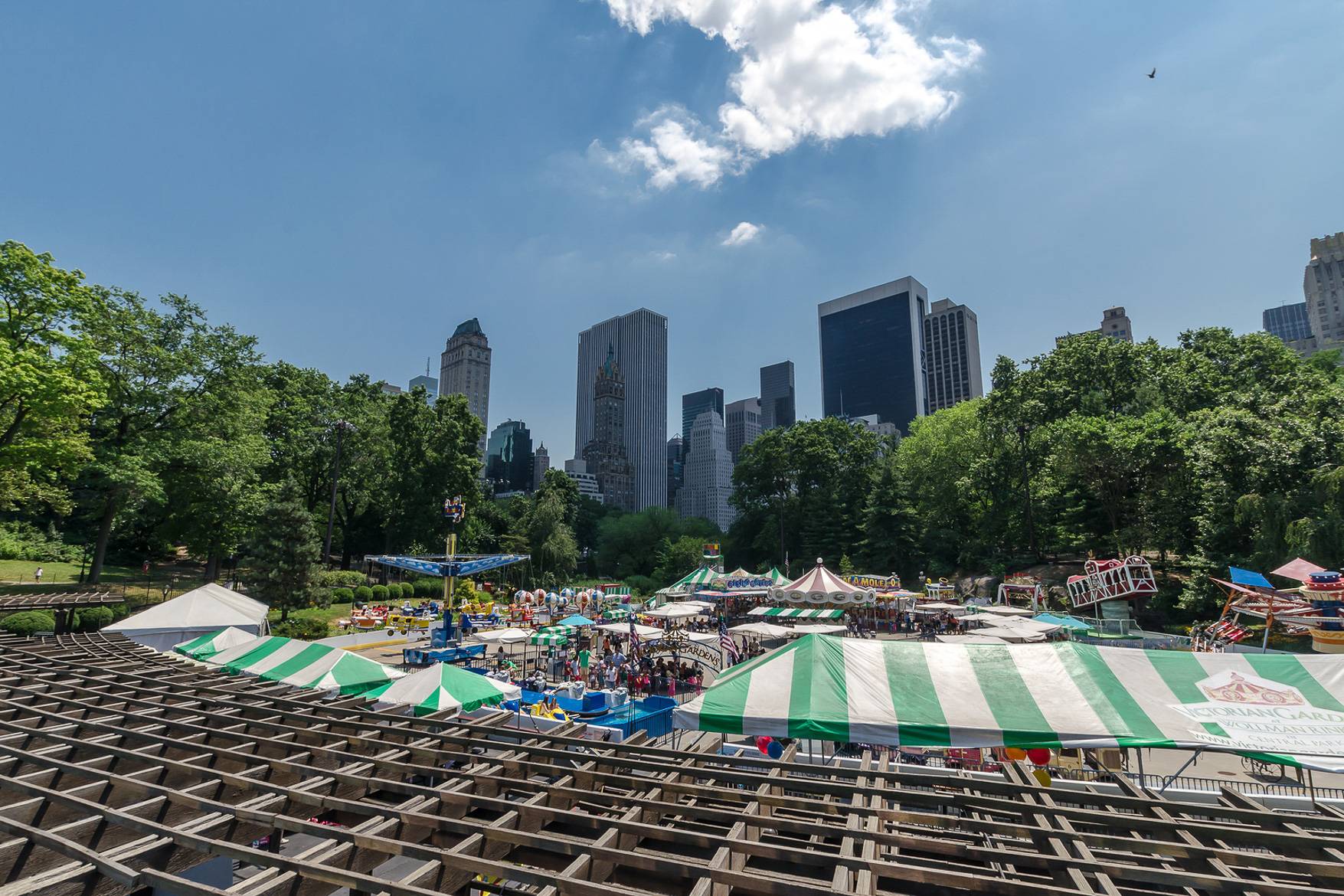 Victorian Gardens takes over the Central Park ice rink in summertime
You don't have to venture into the suburbs to find kid-friendly amusement; this micro-theme park is located in the heart of Manhattan in Central Park! A New York tradition since 2003, this annual fair is held at Wollman Rink near the park's southern entrance. Attractions include the high-flying Aeromax, the perennially popular Barnyard, and amusement park mainstays like the Whack-a-Mole and Hydro Racer. Admission is accessible at $8 with a pay-as-you-go system of $1/ticket (4 tickets are required per ride or game), or an unlimited ride card for $23. Note that on weekends, rates increase to $9 and $26. Catch the rides this summer before they disappear in mid-September! After checking out the rides outside, consider exploring Manhattan's famous Museum Mile that starts just north of the Wollman Rink.
7. Inwood Park
At the northern end of Manhattan Island lies one of the last slices of nature left in the concrete jungle: Inwood Hill Park. It's well worth the trip uptown to see the island's last natural forest, where caves and cliffs create a dramatic landscape to explore. If you're lucky, you can spot some of New York's last raptors. The park has been home to a clutch of bald eagles since 2002 and more common red-tailed hawks. For non-naturalists, there's also the Metropolitan Museum's uniquely presented Medieval art collection at the Cloisters, a transplanted French abbey. Admission is scaled, recommended at $25 for adults, $12 for students, $17 for seniors, and free for children under 12. On any trip you plan, you can enjoy the museum seven days a week, year-round!
8. Legoland, NY
Grown-ups' nostalgia meets kids' playtime at Legoland New York, a comprehensive and perennially popular toy-based theme park. There are many attractions to entice the whole family, including multimedia spectacles like the LEGO 4D Cinema, mechanical marvels at the Factory Tour, and themed exhibits like LEGO Racers and Fire Academy, and the advanced Master Builder Academy. The interactive fun doesn't stop at toys, though; there's also exciting rides like Kingdom Quest, where you can zap lurking trolls and skeletons with lasers on your way around a LEGO track. Tickets start at $15 for kids and $19 for adults online, and $24 for children and $26 for adults on-site. Visit seven days a week!
9. Flushing Meadows-Corona Park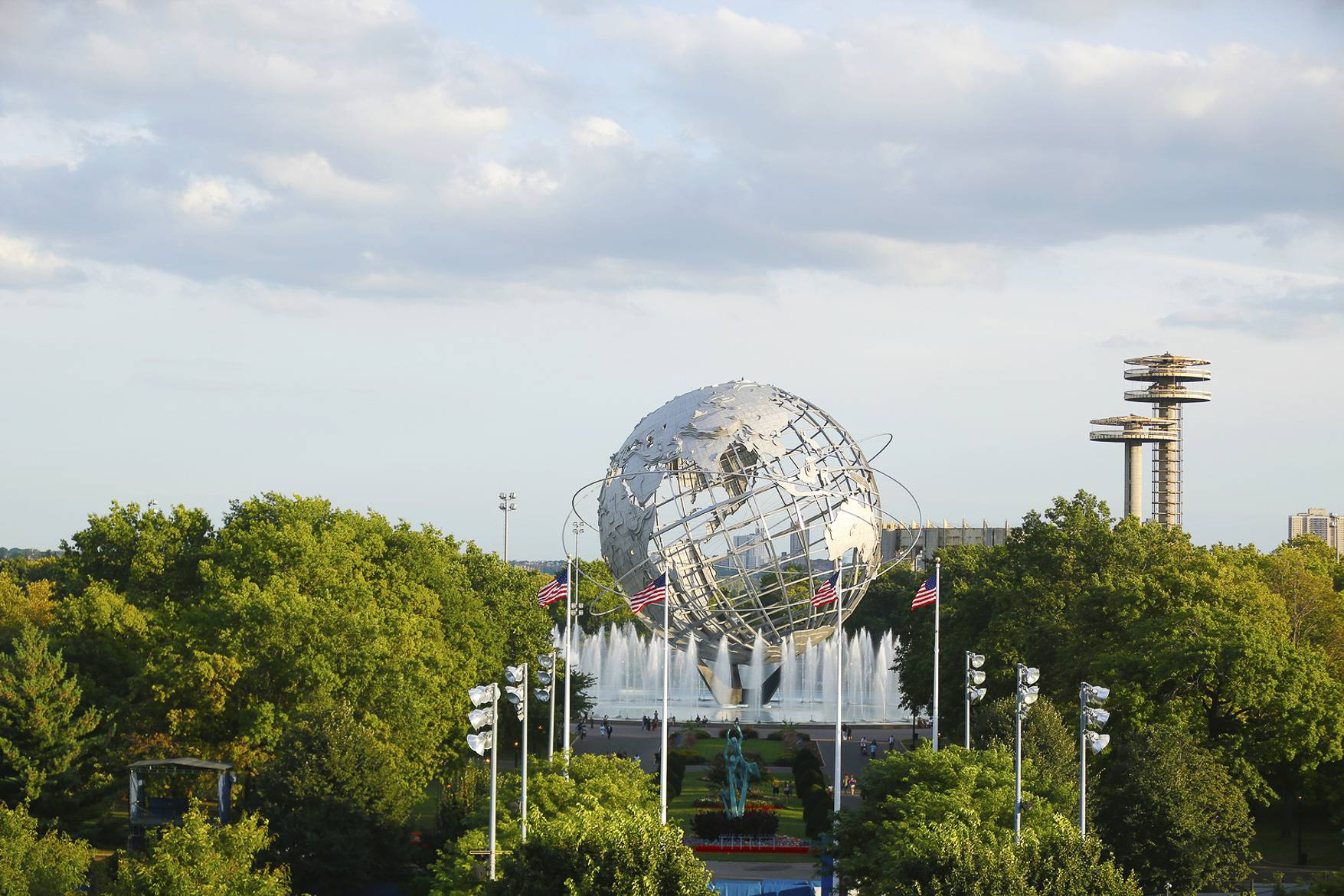 The Unisphere is the iconic symbol of the 1964 World's Fair in Queens, NYC
One of the most unique spots in the expansive borough of Queens, Flushing Meadows-Corona Park is a New York classic where history and nature collide. The spectacular remains of the 1964 World's Fair were immortalized by Men In Black and make this park stand out, with two massive towers, the iconic Unisphere (a gargantuan hollow globe), and a unique layout reminiscent of the themed exhibits that once shaped the park. That's not all the history here; the park was also the location of the Valley of Ashes in F. Scott Fitzgerald's The Great Gatsby and was home to the first United Nations buildings in 1939. In addition to these attractions, there are sprawling lakes and rolling lawns that contrast with the urban sprawl of Queens. The park is conveniently located next to Mets-Willets Stadium, the US National Tennis Center (home to the US Open), and the Queens Museum, making it a great choice for a day trip to the outer borough.
10. Runaway Rapids Waterpark
Runaway Rapids Waterpark is located across New York Harbor within Keansburg Amusement Park, a New Jersey classic that's easily accessible from New York City. The park offers thrill-seekers dozens of different water slides, as well as water park classics like a wave pool and a lazy river. Best of all, the location on the Atlantic Ocean means this water park is right on the beach. If you've had enough chlorine for the day, you can relax on the sand or take a dip in the waters off this northernmost point of the Jersey Shore. There is a variety of ticketing options to suit your needs: $25.95 for a 2-hour ticket, $27.95 for a 3-hour ticket, and varied rates for kids and "dry spectators".
We've got rentals all across New York City to make your trip a convenient one, whether you're planning to explore the Cloisters in Upper Manhattan, Coney Island at the southern end of Brooklyn, or Flushing Meadows in eastern Queens. Check out our listings for vacation rentals, bed and breakfasts, furnished apartments and apartment shares to start planning your trip!