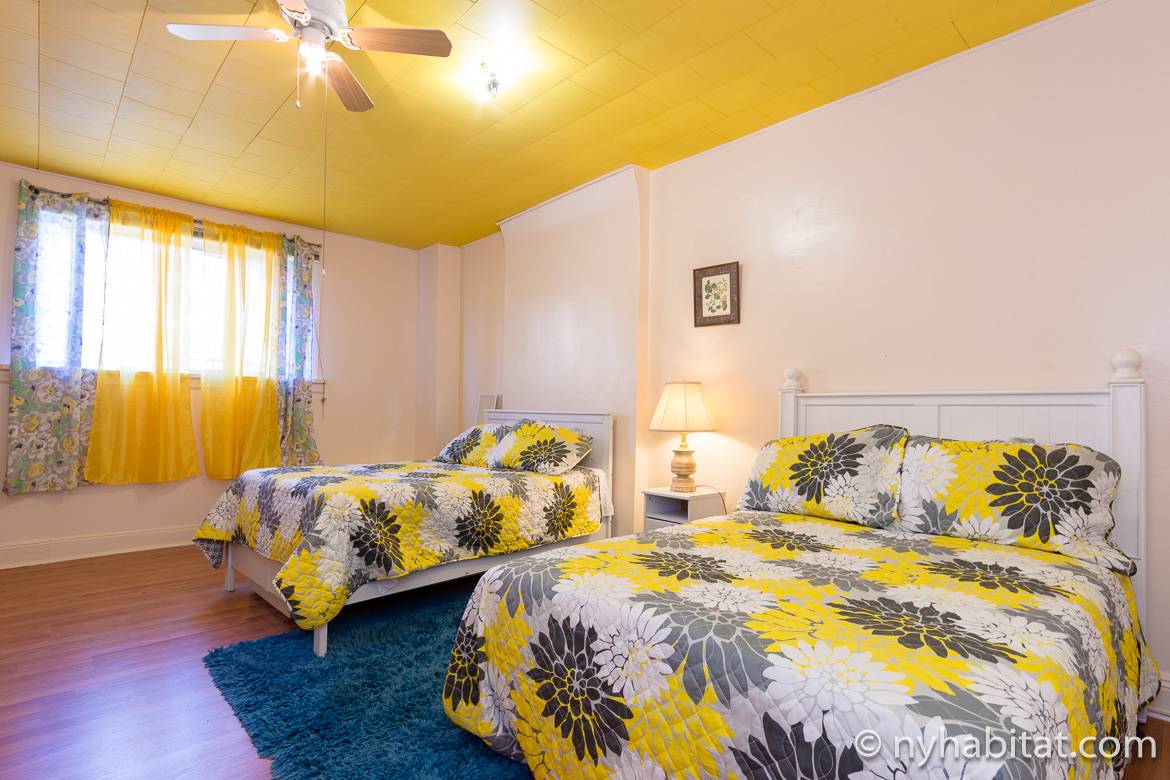 This room has two double beds, perfect for sharing with a friend
Many millennials looking for housing in New York City are turning to apartment shares as a way to handle the rising cost of living in the Big Apple. By sharing apartment expenses you can afford to live in the city and still have spending money to enjoy all that NYC in the winter has to offer.
At New York Habitat, our agents assess your needs and budget so they can offer the most compatible living options for you. In case you need a starting point to figure out the type of apartment that's right for you, read our blog on finding an apartment to match your interests. Once you've narrowed down your search area and decided that an apartment share is what you're after, it's wise to get an idea of the costs involved as well as how apartment bills and responsibilities are handled in a shared living situation.
NYH AGENT TIP TO FIND A COMPATIBLE APARTMENT SHARE
Understand how apartment bills and responsibilities are handled
Shared apartments mean shared bills and responsibilities. It's important for your budget to know approximately how much housing costs are going to be each month. Ask how the utilities are handled. Are the monthly bills split equally between the roommates? How many roommates? Are the utilities incorporated into a flat monthly fee in addition to the rent? Or are they included in the rent?
When you are sharing an apartment it's common courtesy to clean up after yourself and to keep your room clean. But how are the common areas handled? Is there a scheduled cleaning service that the roommates split the bill for? Or does each roommate take a turn cleaning the kitchen, bathroom and other shared areas? Understanding how the shared apartment dynamic is set up will avoid misunderstandings among your fellow roommates.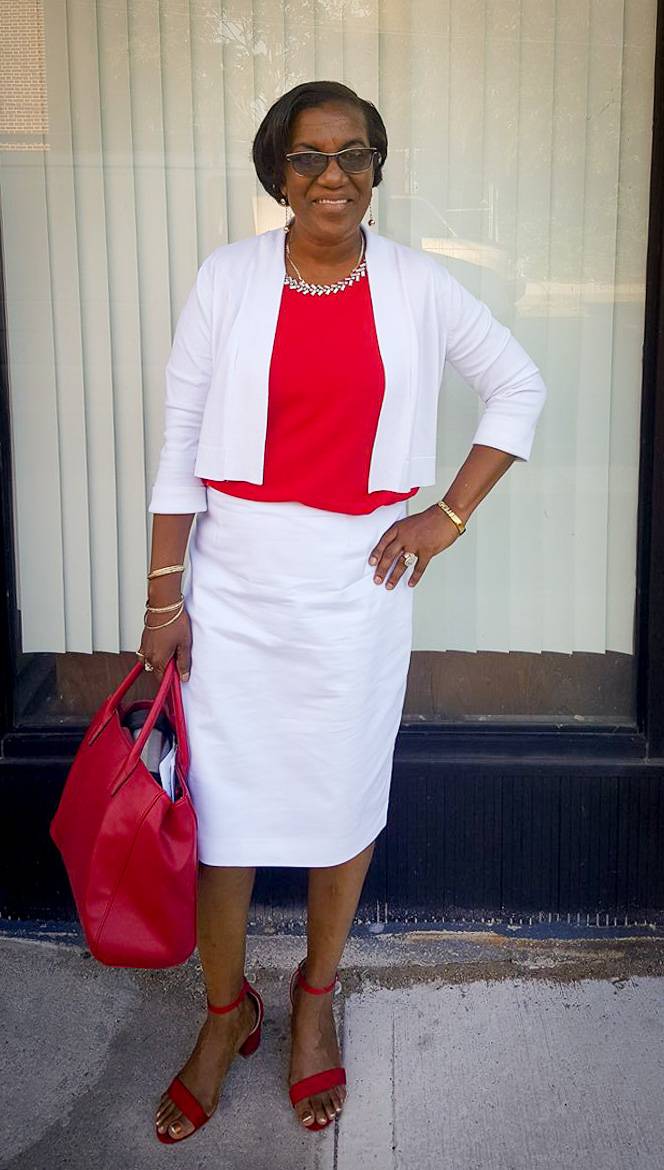 Yvonne can give you all the info on the best local places in Bed-Stuy
Meet Yvonne, one of our friendly New York Habitat hosts. Our featured apartment in this blog is her two bedroom apartment share in Bedford-Stuyvesant, Brooklyn. Yvonne lives upstairs in the building and rents out both bedrooms in this apartment, so you will be sharing the apartment with roommates but Yvonne is onsite in the building if you need anything. You can get to know more about Yvonne and her Bed-Stuy apartment share in our interview and apartment profile below…
1. Can you describe yourself in a few sentences?
I would like the tenants to know that I'm an easy person. I'm someone that likes to talk and give information, especially if you are new to the area I like to make sure that they are comfortable, especially because I came from another country and so I know what it feels like. I want them to feel at home and know that when they come here they can ask me anything.
2. What words best describe the neighborhood?
Wonderful. It's a mixed neighborhood with mixed people. Whatever people you want to find, they are right here in this neighborhood; whatever you want to find, It's right here. Especially now, when I first came here it was primarily Caribbean-American, but now it's all kinds of people.
3. What's the general atmosphere?
The people here are wonderful! For example, this first floor used to be a daycare, so I had kids coming in that are now 16 and 17 that are in P.S. 73 down the road, so everyone on the block knows me as Mrs. Roberts. When school ends and I step out of my gate, all the children are calling me. The people here are very warm.
4. What are the must knows for people looking to live in the area?
I know when you are coming here for the first time it can be a tough time. With one of my previous tenants, when I came down to see him after I had let him settle in, he said to me, "I don't like this place." I told him, "Listen this is not mommy's house or daddy's house, this is a temporary space because you are going to school. You came here to learn, so at the end of your time you must accomplish what you came to accomplish. This is not your permanent home, so whatever you need to make you comfortable you ask me and don't be afraid. I'm going to help you in whatever way I can". That's what it is when you come here. You'll see people hanging out outside, but they are not bad people. Everybody knows everybody, because we live like a family here.
5. What do you love most about Bed-Stuy?
It's comfortable. What I like about living here is that there are the two trains, so if I want to go to the east side I go to the C train, if I want to stay on the west side I take the other train. So I have choices.
6. What's the one place that you love to go to in Bed-Stuy?
The park, the one right down the block. The reason why? I get to see how people live. You see people coming from work and the children on the swings, sometimes people come to the park and eat their dinner, some people come and are dating in the park, so all those things I get to see. And there is always somebody that will come and talk to me.
7. How did you end up living in Bed-Stuy?
I bought this house. I was renting in Crown Heights, but I had the opportunity to buy this house. I'm happy I came, it's very nice.
8. What are some of the highlights about the apartment (i.e., it's close to a metro, grocery store, surrounded by great restaurants, near a park, etc.)?
Very spacious. Plus, the first room has two beds, so the rent can be split. Also, when you come live in my apartment I make it easy, I provide things like towels, toilet paper, dish soap, all the essentials. I also do a maid service in the apartment once a week so that there are no fights. I want the people that come to live here to live like a family.
9. What do you enjoy most about sharing your home?
Well, they make me feel like they are my kids in one way, all my children are gone, and I'm the oldest child, so I was always a leader, always ready to share what I knew. Whenever they come in, I want them to feel like I'm their big sister or a second mother, because sometimes I know they are missing home and need somebody.
10. Favorite Street to stroll in the area?
I love Broadway. A lot of things go on there. I walk all the way down and then walk back, especially in the summer. I get to see so many things and people, I like to look and observe.
11. Hidden gem in the neighborhood?
Up the street you see the Daily Press. Daily Press is number one, it's good. It's a nice little place; there is Wi-Fi if you don't want to stay in on a Saturday then you go over there.
*edited for length and clarity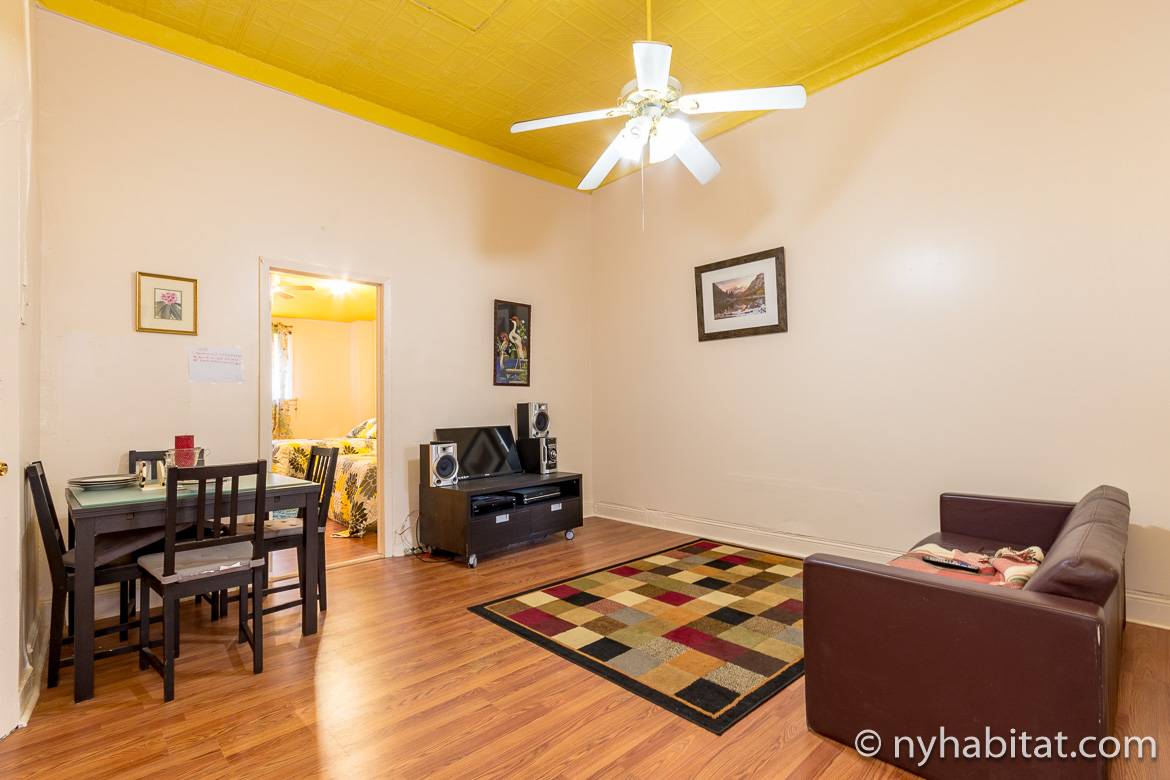 Rent a room in this fabulous furnished two bedroom apartment in Bed-Stuy
This 2 bedroom apartment share is on the 1st floor (European ground floor) of a walk-up brownstone building in Bed-Stuy. The apartment features contemporary décor and hardwood floors throughout. The shared living room is furnished with a sofa, dining table that seats four people and a TV with cable. The shared bathroom has both shower and bathtub, toilet and sink. The kitchen is equipped with everything you need for preparing meals at home, including oven, fridge, microwave, toaster and coffee maker. This two bedroom apartment offers the choice of two bedrooms of differing sizes for rent with shared common spaces. The first bedroom for rent can be shared by two people and is furnished with two full sized beds, a night table, ceiling fan and desk, plus a dresser and closet for storage. The second bedroom for rent can accommodate one person and is furnished with a twin sized bed, desk, and ceiling fan plus a dresser and closet for storage. Select which room best suits your needs or if available, rent both rooms together with friends.
Brownstones, historic architecture and a mix of people are what make Bed-Stuy an interesting area with a real neighborhood feel. Get to know a little more about Bedford Stuyvesant and some of our favorite places in the area in part 1 of our blog. Once you've gotten acquainted with the neighborhood and NYC, venture a little further with one of our day trip suggestions outside of the city.
Browse our full inventory of apartment share options on our website and find your favorites. Submit a request online for faster process. Call +1-212-255-8018 if you need assistance with your request and we'll connect you with one of our apartment share agents to guide you in your housing search!
Related apartment rental posts from New York Habitat: