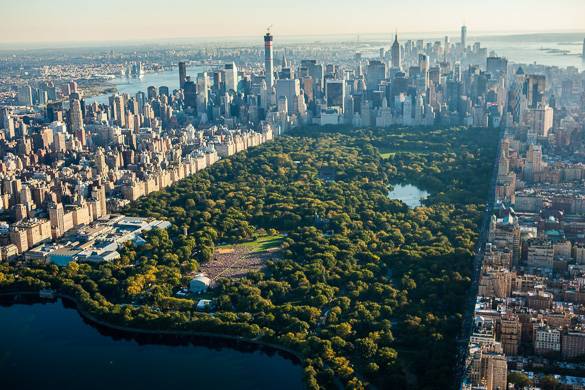 NYC has tons of apartment options to consider (Credit : Global Citizen)
New York City has so many types of apartments and neighborhoods, to an outsider it can be a daunting task to figure out where to start your apartment search. Size and budget are a starting point, but to truly find the perfect apartment "match", you also need to consider your personality and interests. See if any of the "types" of apartment hunters below describe you and get some ideas where to start and what to look for in your next apartment rental.
I. The Foodie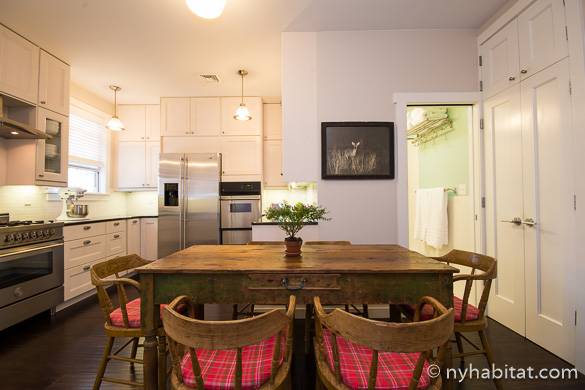 The kitchen in this Brooklyn vacation rental is a chef's dream
The foodie has an appetite for all things culinary. This 1 bedroom vacation rental in Williamsburg, Brooklyn has a spacious kitchen with stainless steel appliances, double door refrigerator, dishwasher, cooktop range, and a dining table for six. Not one but two ovens, an extra-large sink and culinary extras like a stand up electric mixer make this the perfect chef's kitchen. There's also a BBQ for grilling in the gorgeous back yard/garden area! This 3 bedroom furnished apartment in Brooklyn Heights also has a large kitchen that aspiring chefs dream of. For foodies who love food but hate to cook, this furnished studio in Hell's Kitchen-Midtown Manhattan is steps away from Restaurant Row, where an array of world cuisines are at your fingertips (no cooking required!).
II. The Outdoorsy Type (Nature Lover)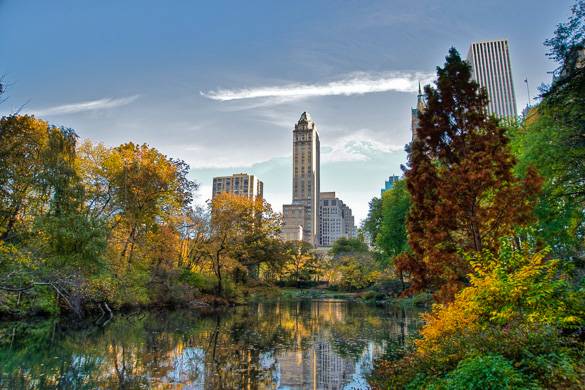 Nature lovers can't get enough of Central Park
The outdoorsy type loves to be surrounded by nature and can never get enough fresh air, whether it's a little garden or potted balcony or proximity to some of NYC' s cherished parks. Outdoor space in NYC is not very common, but we've got some gems like this 1 bedroom furnished rental in Prospect Heights, Brooklyn with garden access so you can lounge in the sun right at home. Close to Prospect Park, the nature lover can while away the day running, biking, or picnicking outdoors. This 2 bedroom furnished apartment in Brooklyn Heights has access to a lovely garden. And if you're looking for a shared apartment, check out this room in a 2 bedroom/1 bath apartment in a charming townhouse in Park Slope with a skylighted al fresco dining area plus a backyard deck, so you'll have plenty of open air space to bask in.
III. The Artist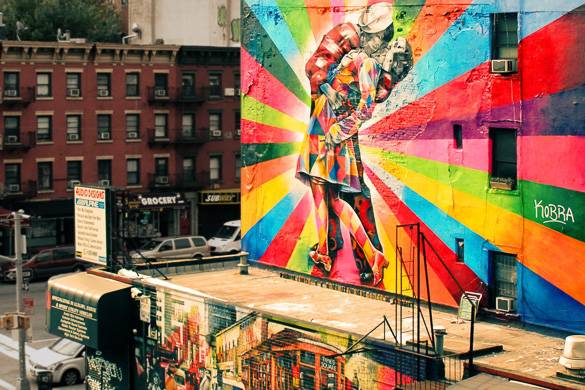 You can find art everywhere in NYC if you look around
The artistic type loves being surrounded by artwork and unique, eclectic decor. Consider a loft apartment, once the signature space for artists and now a spacious open plan option if you have the budget. We've got some true masterpieces to rent, like this very artsy duplex furnished alcove studio loft or this 1 bedroom furnished apartment, both located in a landmark loft building in trendy Tribeca. This neighborhood is known for its art galleries and the famous Tribeca Film Festival. The apartments are designed by an artist and surround you with paintings and sculptures, it's just like living in an art gallery. You can also find a thriving art scene and hundreds of galleries to explore in the nearby Chelsea Art District located between West 18th and West 27th Streets, and 10th and 11th Avenues.
Proximity to museums is also perfect for the artistic type. Renting on the Upper East Side puts you right near "Museum Mile", a stretch of 5th Avenue with more than seven museums. Take your pick of great collections to browse through at the Metropolitan Museum of Art, the Guggenheim, or the Neue Galerie. This room for rent in a 3 bedroom apartment on the Upper East Side is a convenient option for the art enthusiast, while this bedroom in a 3 bedroom apartment is right on 5th Avenue a few streets above Museum Mile.
Another up-and-coming artistic neighborhood is Bushwick, Brooklyn. Here you'll find the Bushwick Collective, a hip outdoor gallery of funky street art. Stay close to the art scene at this nearby alcove studio in Bedford Stuyvesant also close to the Brooklynite Gallery featuring new contemporary artwork.
IV. The Athlete/Sports Enthusiast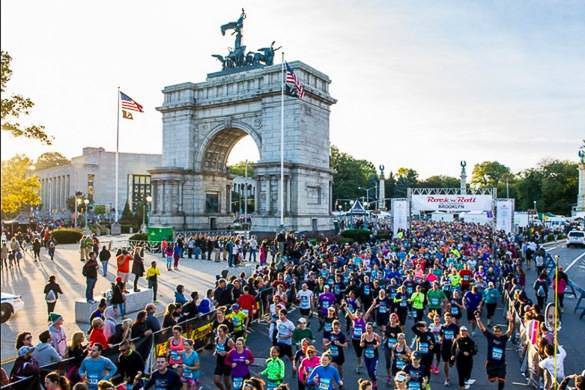 Prospect Park attracts the athletic types
The athletic, sports enthusiast type would be happiest living near a park or sports complex where the array of physical activities abound. If you don't have much free time to commute to your workout, rent in a building that has its own gym, nobody's too busy to ride the elevator to the gym, even in New York City! This 2 bedroom furnished rental in Murray Hill has a fully equipped gym right in the building. If you're looking for a shared apartment this room for rent is in a 2 bedroom apartment in Hamilton Heights with gym in the building. This 1 bedroom/2 bath furnished apartment in DUMBO, Brooklyn has a gym in the building and is close to Brooklyn Bridge Park, so take your workout outdoors and jog over the Brooklyn Bridge while taking in a great view of Manhattan!
V. All Business/Workaholic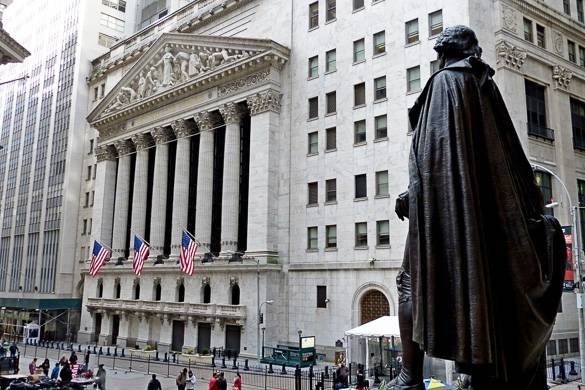 Wall Street is the center of business in NYC
Let's face it, living in NYC we're all a bit workaholic, it goes with the territory, but those that work late hours usually prefer to be close to the office, typically picking Midtown or the Financial District areas. With a busy work life they usually prefer full service buildings with doorman or concierge and all the amenities at their fingertips (it's a Wall Street thing). These Financial District 2 bedroom furnished apartment and 1 bedroom furnished apartment are both located in high rise, elevator buildings with doorman, gym, and washer/dryer right in the apartment.
In Midtown East this 2 bedroom apartment in an elevator building features concierge, doorman, gym and a business center where you can get some work or conference calls done right from the comfort of your building.
VI. The Music Lover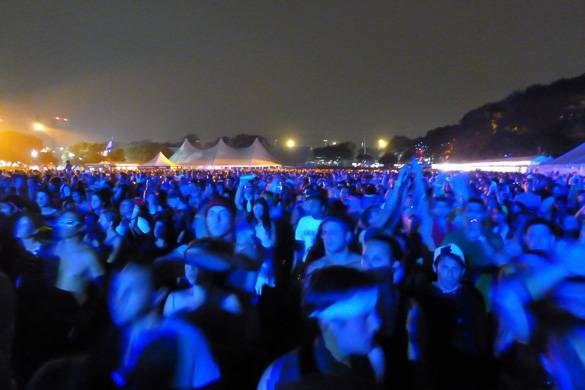 Music lovers can always find entertainment in NYC
The music lover likes to be close to entertainment venues and live music scenes. New York is full of entertainment so it's not hard to find an area to appease every type of music lover. The East Village has always been the spot for live music and up and coming bands. Blondie, the Ramones and Talking Heads all got their start here. This vacation rental in the East Village puts you close to all the best late night entertainment. This furnished apartment in Chelsea is a music lover's dream, complete with grand piano. Close to the jazz music scene, this Harlem 4 bedroom/3.5 bath triplex vacation rental can fit a large group, just blocks from the famous Apollo Theater and comes with piano as well.
VII. The Off the Beaten Path Type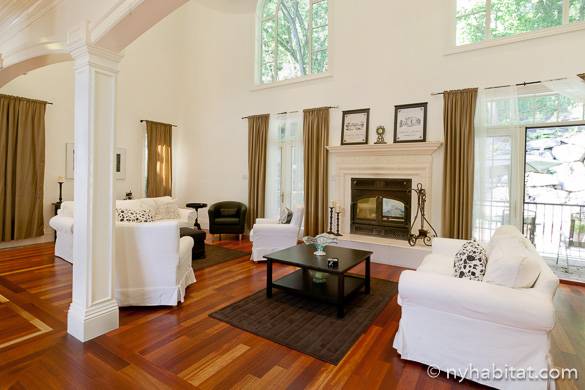 This luxurious villa mansion in Staten Island can sleep 20 people!
The off-the-beaten-path type like to forge their own way and go against the norm. They're adventurous and think outside the box so they seek out lesser known spots that the rest of the herd hasn't discovered yet. Head to the boroughs just outside Manhattan where you can easily commute yet feel like you have your own slice of NYC all to yourself. This luxurious 6 bedroom/7 bath villa mansion, only a ferry ride away in Staten Island, has all the glamour and space you need, it accommodates 20 people, complete with billiards table, private pool and garden!
Another borough to check out is Queens, just a subway ride from Manhattan. Rent this 2 bedroom/1 bath in Kew Gardens, Queens and enjoy spacious bedrooms and Forest Park, a 538-acre urban park offering sports fields, a running track, summer concerts, hiking and horse riding trails, and a city golf course!
Another overlooked area right beside the island of Manhattan is Roosevelt Island, connected by subway and aerial tramway. Rent a room in this 2 bedroom/2 bath apartment share and you'll be surrounded by the East River (which you can gaze at from the incredible terrace).
VIII. The NYC Enthusiast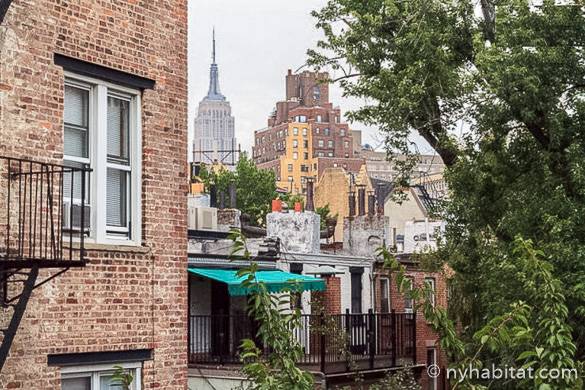 Rent an apartment with an iconic view on your next trip to New York City
The New York City enthusiast is all about the views and iconic landmarks NYC is famous for. The ultimate tourist at heart, you enjoy looking out your window at the impressive skyline. This Midtown West 2 bedroom/2 bath furnished apartment has city views right from your living room, but head to the rooftop terrace for jaw-dropping panoramic views of NYC. On the other side of town this Midtown East 1 bedroom furnished apartment also has city views and a rooftop and is just steps from the United Nations and close to the Empire State Building. Rent this 1 bedroom apartment in Chelsea and you'll have a priceless view of the Empire State Building right from your bedroom window! Right down the street from this icon of NYC is this 2 bedroom/2 bath in Midtown East, where the views from the windows are so unreal you'd think they were paintings!
We hope this guide will get you thinking about what your inner personality type is and using it to find the best apartment "match" for you! You can browse all our furnished apartment options online to continue your search.
Related apartment rental posts from New York Habitat: