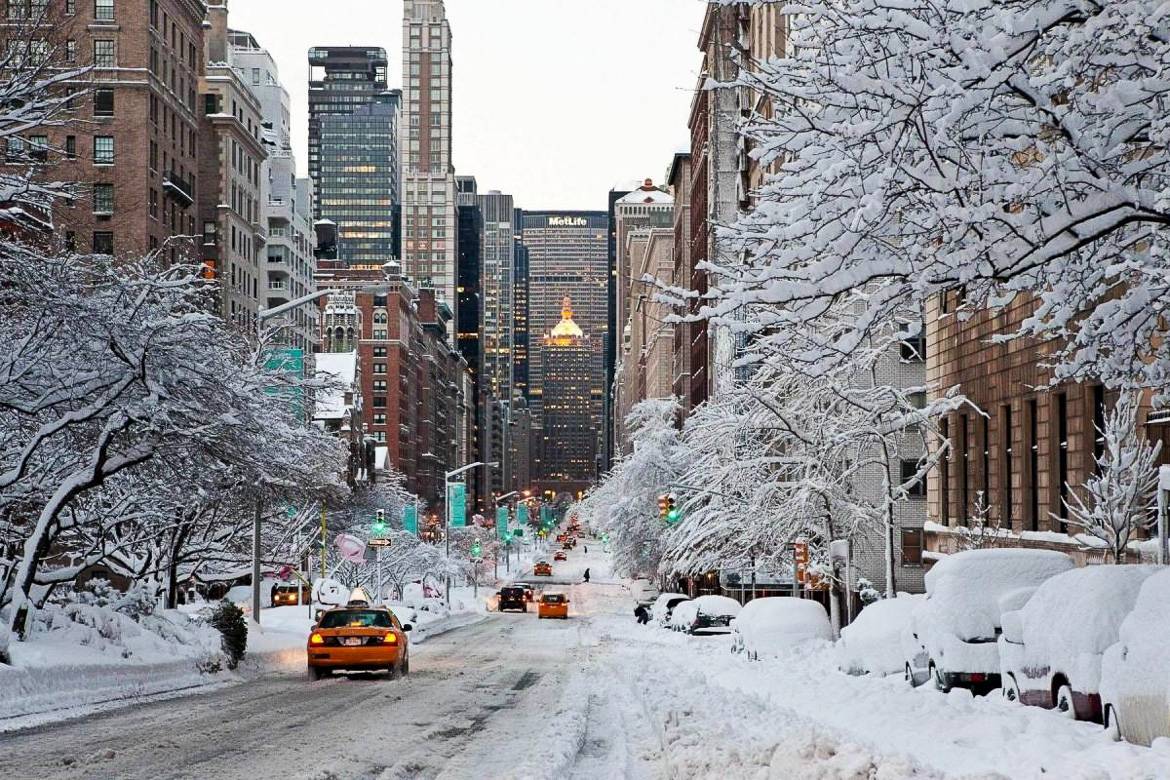 Welcome to NYC's winter wonderland
It's the most wonderful time of the year again, and whether you spend every holiday season in New York City or this is your first time in the Big Apple, we have the inside scoop on how to have the most magical winter in NYC.
Winter festivities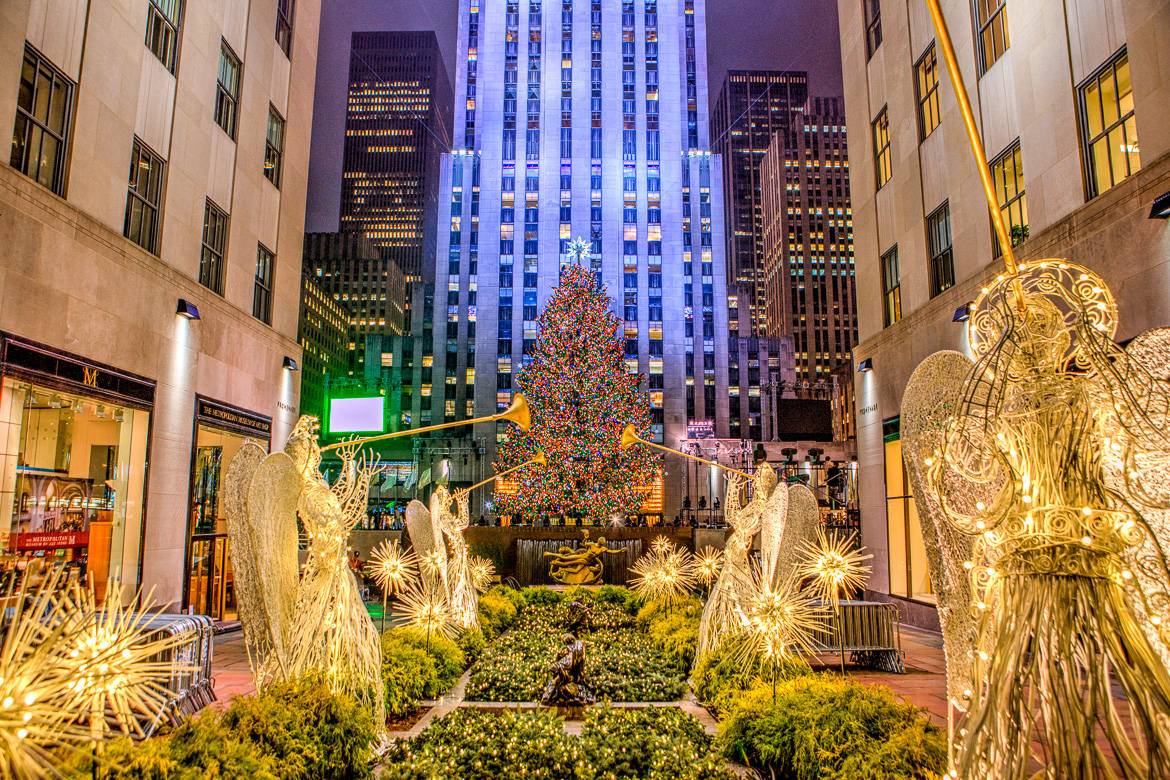 Be a part of this NYC tradition! (Photo Credit: Anthony Quintano via Flickr)
Kick off the season right by attending the Christmas Tree lighting at Rockefeller Center. The lighting of the Rockefeller tree is a long-standing tradition of 86 years and a worldwide symbol marking the beginning of the Christmas season. This year the tree will be lit on Wednesday, November 29, 2017 at 5:30 pm. It's more than a moment of flashing lights — the ceremony also hosts live performances to put the thousands of bystanders in the Christmas spirit. Rockefeller Center is also home to The Rink — one of the seasonal ice skating rinks that opens for the winter in New York City. Swirling around on the ice beneath the tree is a New York tradition that you do not want to miss. Don't pull out all your moves on one rink! Be sure to visit the other ice skating rinks throughout the city such as the rink in Bryant Park, where you can also browse the local vendors of the Winter Village for trinkets that will make the perfect holiday gifts for loved ones.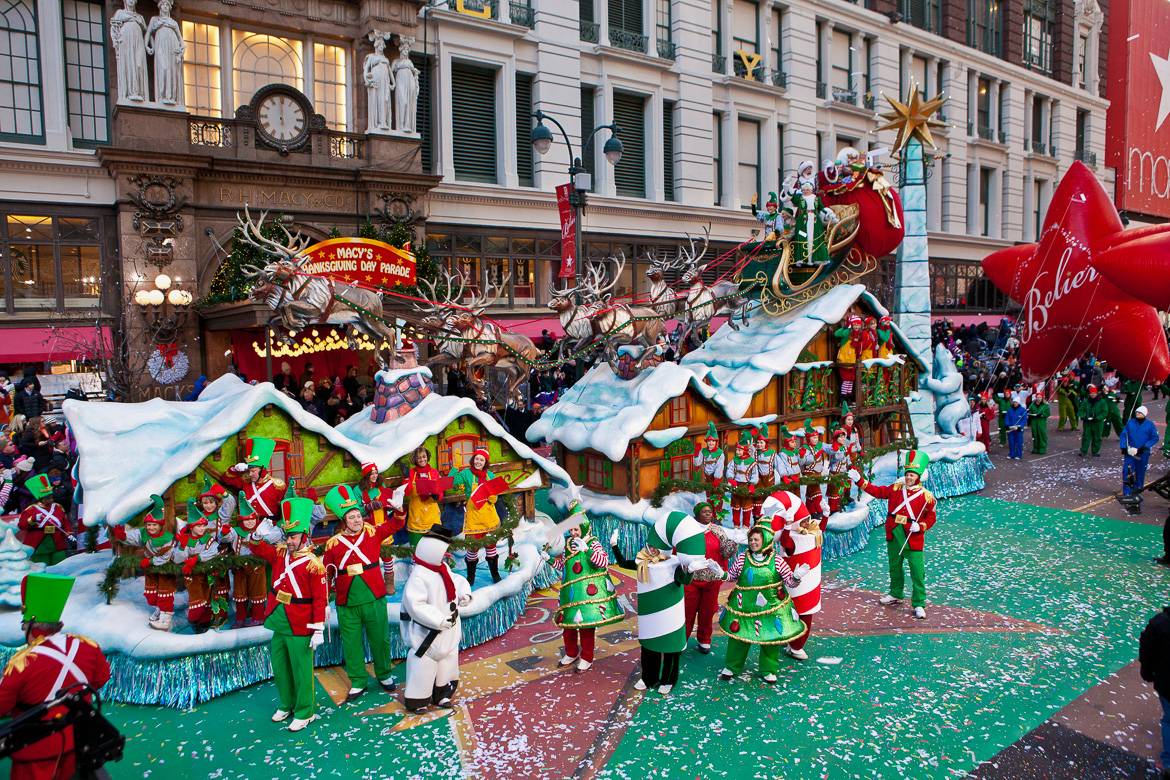 Celebrate Christmas the Macy's way
Whether you're traveling with kids or you feel like one yourself, the holiday train show is the perfect stop on this list. The New York Transit Museum is set to host the 16th Annual Holiday Train Show at Grand Central Station from November through the New Year. The theme changes with each year, and your inner child is sure to squeal with joy as the model trains zip through the assembled city.
City shopping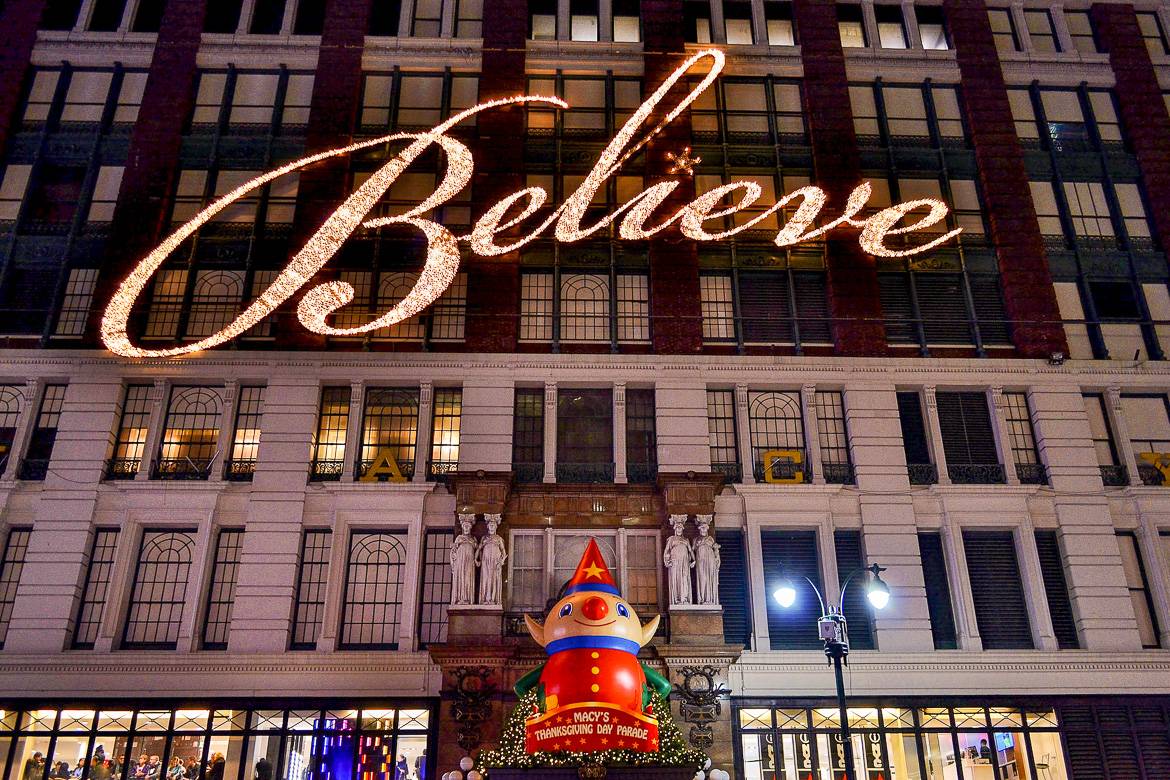 All you need to do is "believe" (Photo Credit: gigi_nyc via Flickr)
Shopping is to New York City as Santa Claus is to the North Pole. Whether you're in the mood to wander an aisle or a sidewalk, there's a way for even the most frugal to enjoy NYC at Christmas time. NYC is home to every designer and store known to man, so shopaholics will have no problem finding their happy place — just set them loose on 5th Avenue. If you'd rather marvel at the magic of Christmas than actively participate, there's plenty of window shopping to do. Throughout the city, stores compete in decorating their store-front windows in the Christmas spirit. Among the most famous is Macy's on 34th Street, but don't just linger outside. Macy's is also home to Santaland, the self-explanatory place of your childhood dreams. Other major participants in the holiday window display are Bergdorf Goodman and Henri Bendel on 5th Avenue, and Bloomingdale's on Lexington Avenue.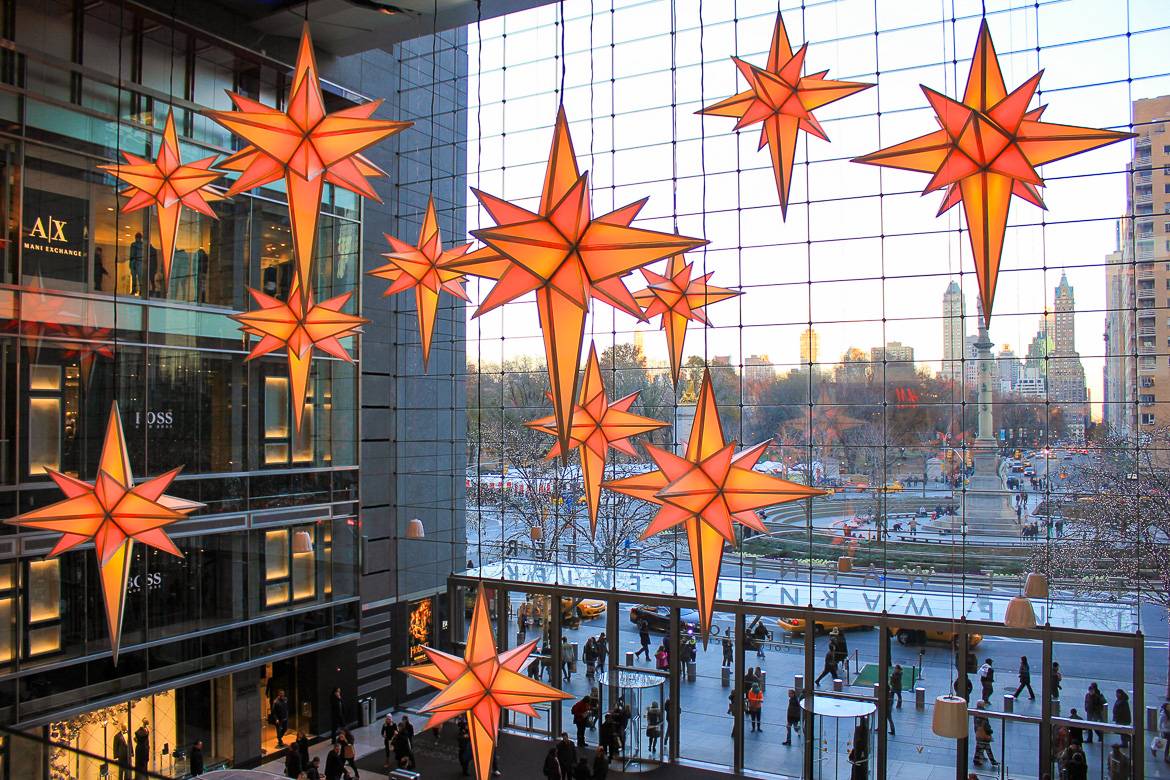 Discover all of NYC's hot shopping spots (Photo Credit: Ravi Sarma via Flickr)
If department stores don't catch your fancy, there's plenty of other ways to shop in NYC. Holiday markets are scattered throughout the city at major parks and squares. You can browse through local vendors for art, jewelry, handmade trinkets, and more. At markets like Bryant Park, there are other features to enjoy, like free ice skating! Even if you're not in the mood to spend money, these markets are worth strolling through; with their lights, music, and holiday shoppers, they're sure to put you in the Christmas spirit. If you do enjoy a shopping rush, raid the shopping mall at Columbus Circle and scope the holiday market outside for last-minute finds. Other major markets are found at Grand Central and Union Square. Don't forget to take the perfect picture for your holiday cards at one of the many iconic New York landmarks!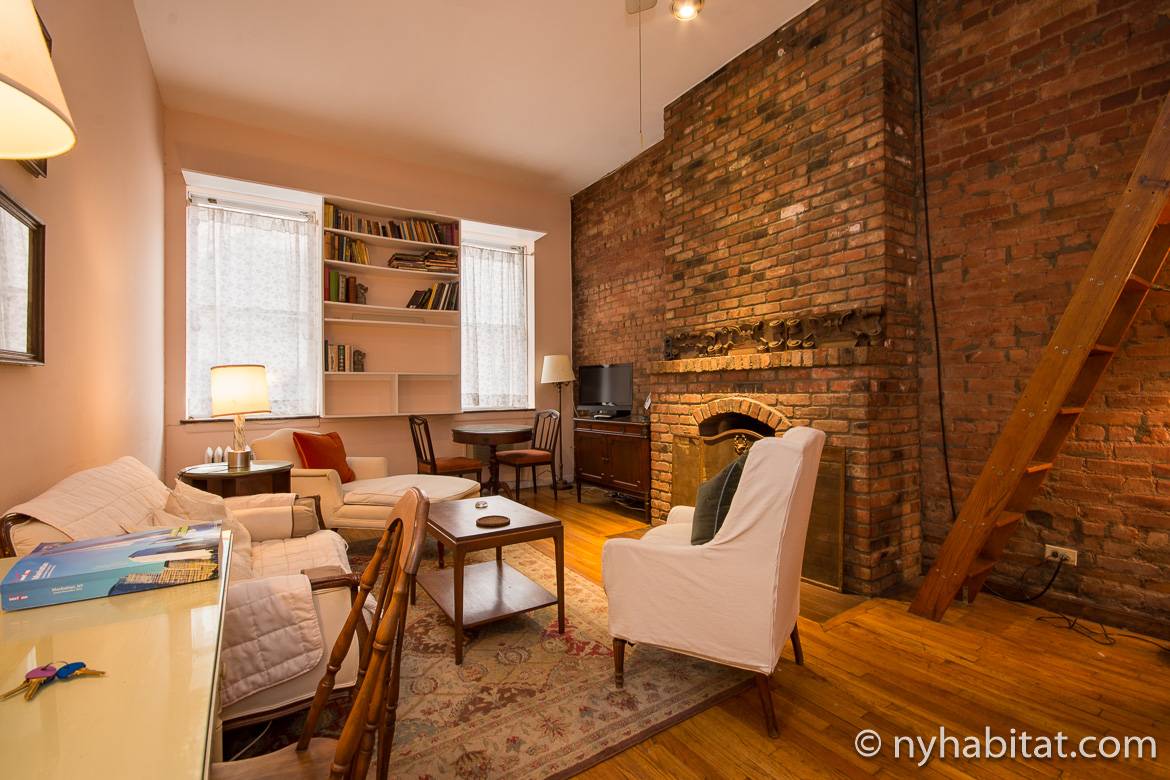 Stay close to everything this Christmas in Chelsea
A wintertime trip to NYC deserves the perfect cozy apartment to which you can retire on a cold night. This elegant one-bedroom apartment for rent in Chelsea is found in a pre-war brownstone walk-up building off 19th Street and 9th Avenue. This apartment is set in one of NYC's most appealing areas in the heart of Chelsea and is perfect for those who want to discover the ins and outs of New York City culture.
Brick walls line every room of the apartment, giving the home character and a vintage atmosphere. The living room is classically embellished with bookshelves and artwork on the walls. It's a perfect area for snuggling up with loved ones around the fire and opening presents, or drinking a cup of hot cocoa with a good book.
Christmas lights in Brooklyn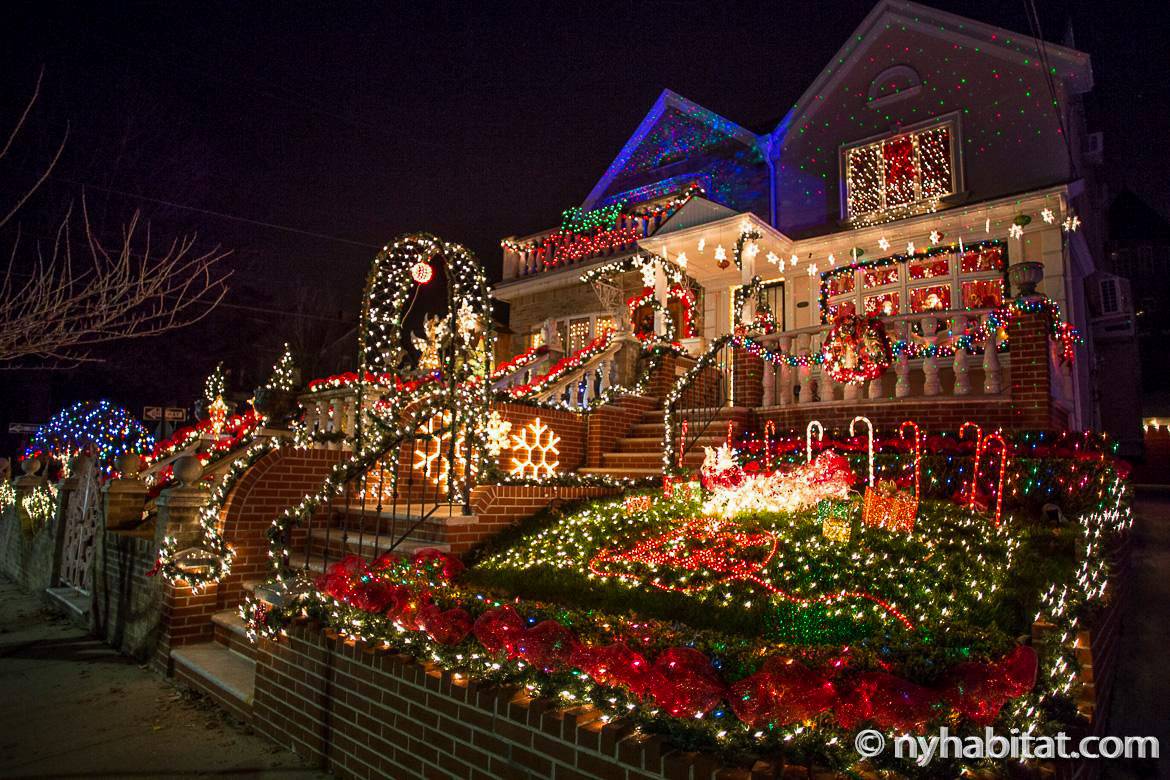 Discover Dyker Heights at Christmas time
Discover Whoville right here in New York City. The neighborhood of Dyker Heights, tucked away in Brooklyn, is famous for its Hollywood-level holiday decorating. To own a home here, you must pass prerequisites like having an unwavering love for the holiday season. The most enthusiastic houses are found from 11th to 13th Avenue and 83rd to 86th Street, and yes, there are guided tours available for $50 per person. Most houses hang their lights the day after Thanksgiving, though experienced tourists will tell you that mid-December through New Year's Eve is the prime time to visit. Suggested times for viewing are between dusk and 9 pm. You can even spot some historic and unique subway stations as you make your way across the city to check out all the holiday happenings!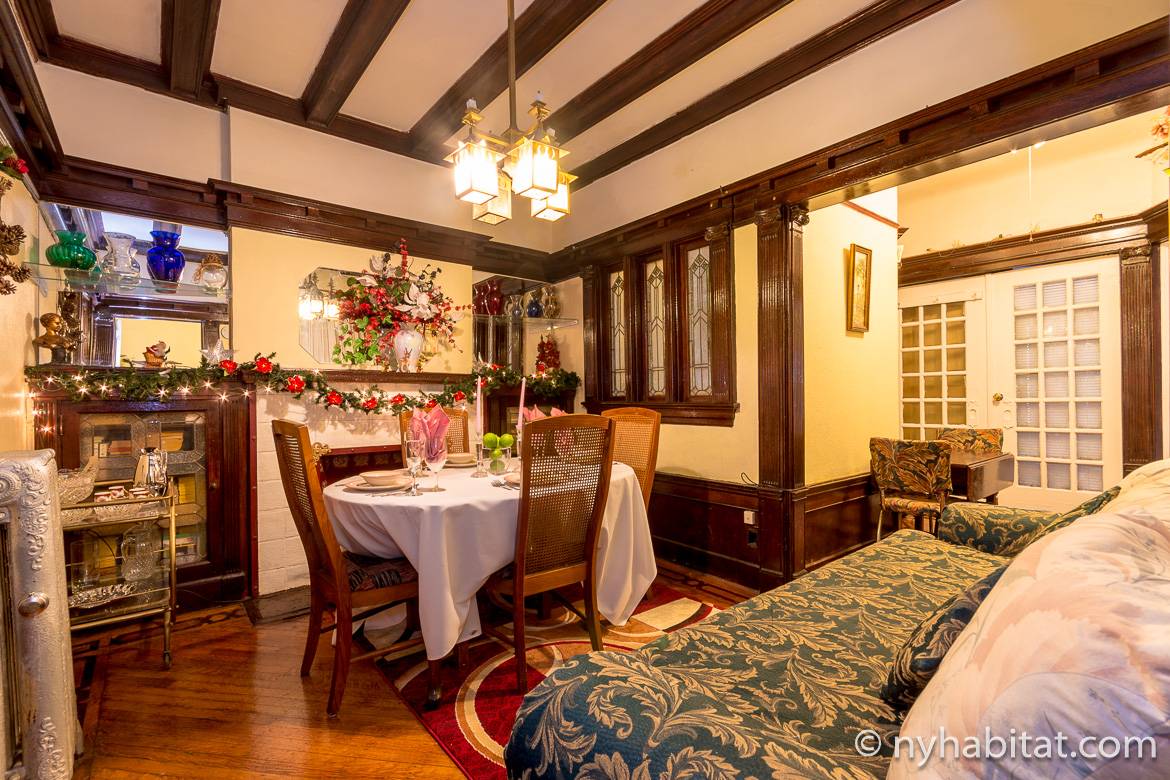 Host the perfect holiday feast in this two-bedroom brownstone!
This 2-bedroom apartment in Prospect-Lefferts Gardens allows you to be near the heart of all the Brooklyn holiday festivities. The interior maintains a historic feel which is often associated with Brooklyn townhouses, thanks to its dark wood window and door sashes, stained-glass windows, and decorative fireplace in the living room. It is completely furnished in a classic style that is both welcoming and functional. Though warm and inviting, this apartment is also modern and functional, including its own washing machine and dryer in the separate kitchen. The kitchen space and dining area make hosting a holiday dinner easy.
Christmas classics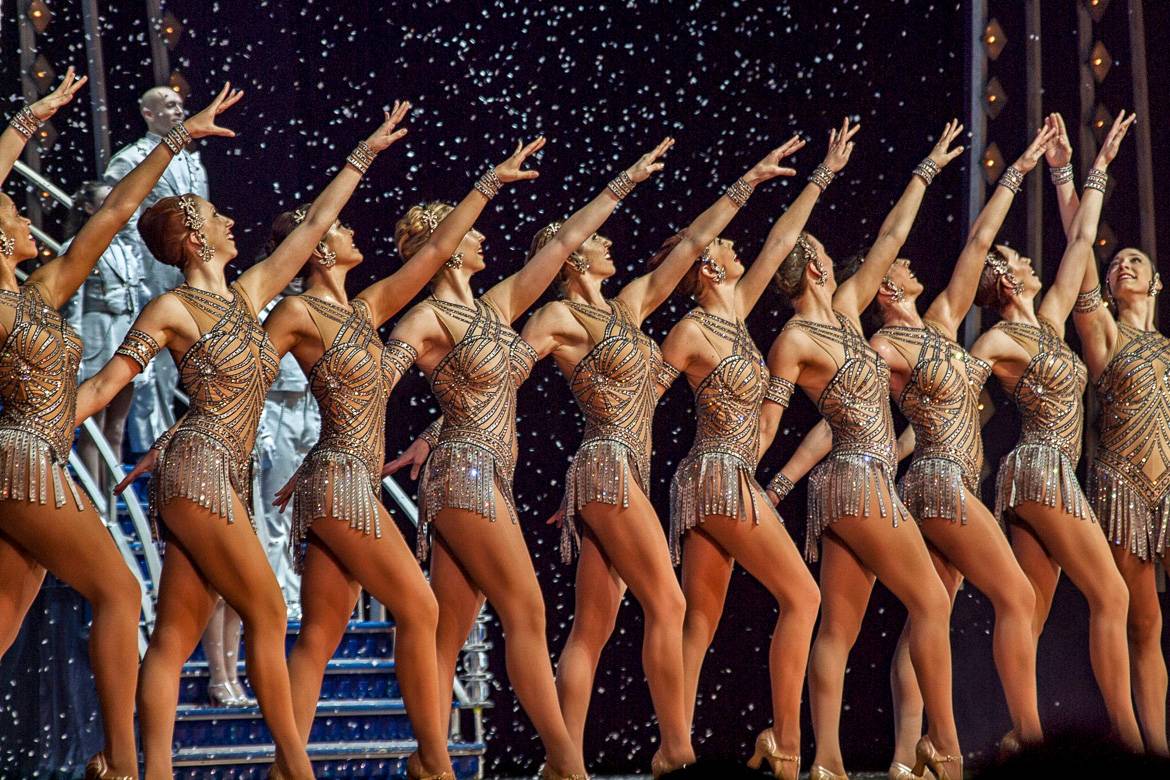 Don't miss the Rockettes this Christmas (Photo Credit : Kevin Poh https://www.flickr.com/photos/kevinpoh/8556960649/)
While the to-do list in New York City is never-ending, there are some things that you can't come to the city without experiencing, especially at Christmas. Every year since 1933, Radio City Music Hall hosts a classic Christmas show known as the Christmas Spectacular. With over 140 performers and original music, this show is a Christmas tradition of singing, dancing, and theater. The most anticipated number of the evening is, of course, performed by the Rockettes.
Another can't-miss classic is the New York City Ballet's performance of The Nutcracker. This performance premiered in 1954 and has remained a Christmas classic, as it is seasonal and only runs November 24th through December 31st.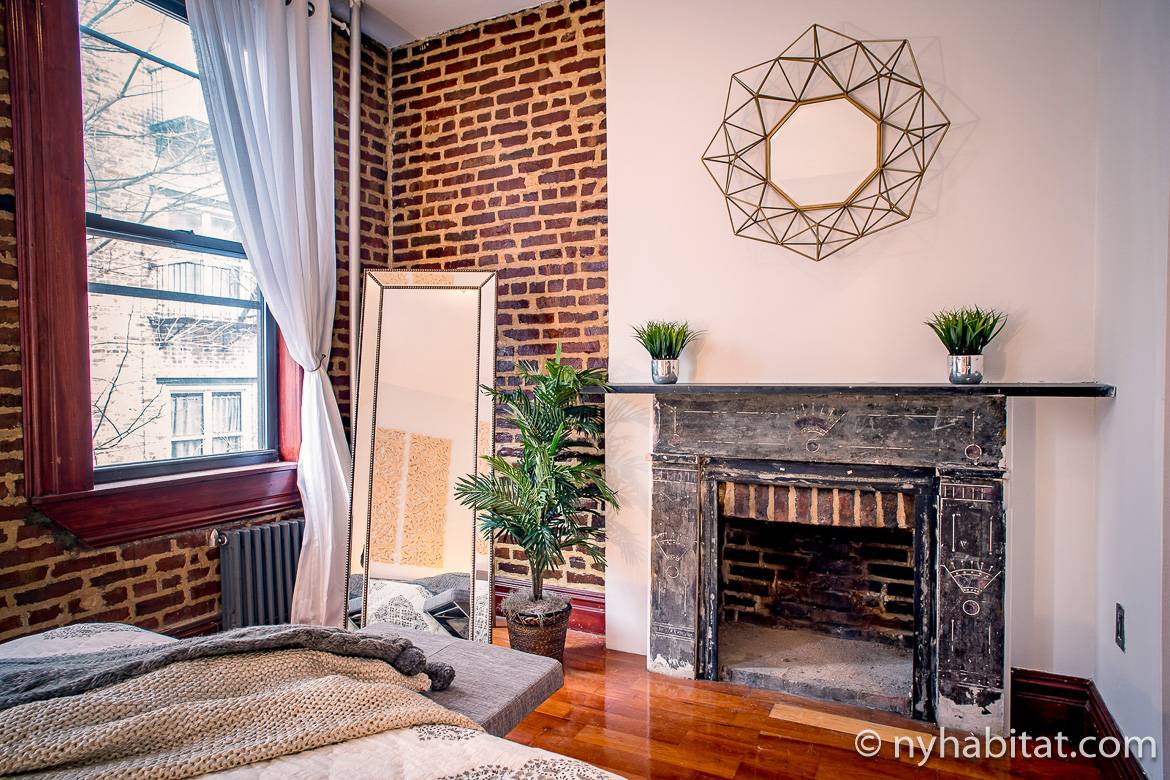 Cozy up in this one-bedroom apartment in the West Village
Speaking of classics, you can call this fully-furnished one-bedroom apartment in the picturesque West Village home this winter. You will find this apartment in the heart of Manhattan at the corner of 4th Avenue and West 11th Street. Find wall-to-wall hardwood floors and contemporary furniture as you enter this fully-furnished apartment. In the corner, a blue sofa faces the flat-screen television and a wooden coffee table adds a rustic touch to this otherwise urban-chic décor. An open kitchen features all the necessary cookware and dishware. The bedroom offers exposed bricks, a fireplace, and is tastefully decorated. You will find a double-sized bed in the room and large windows allowing plenty of natural light inside.
New Year's celebrations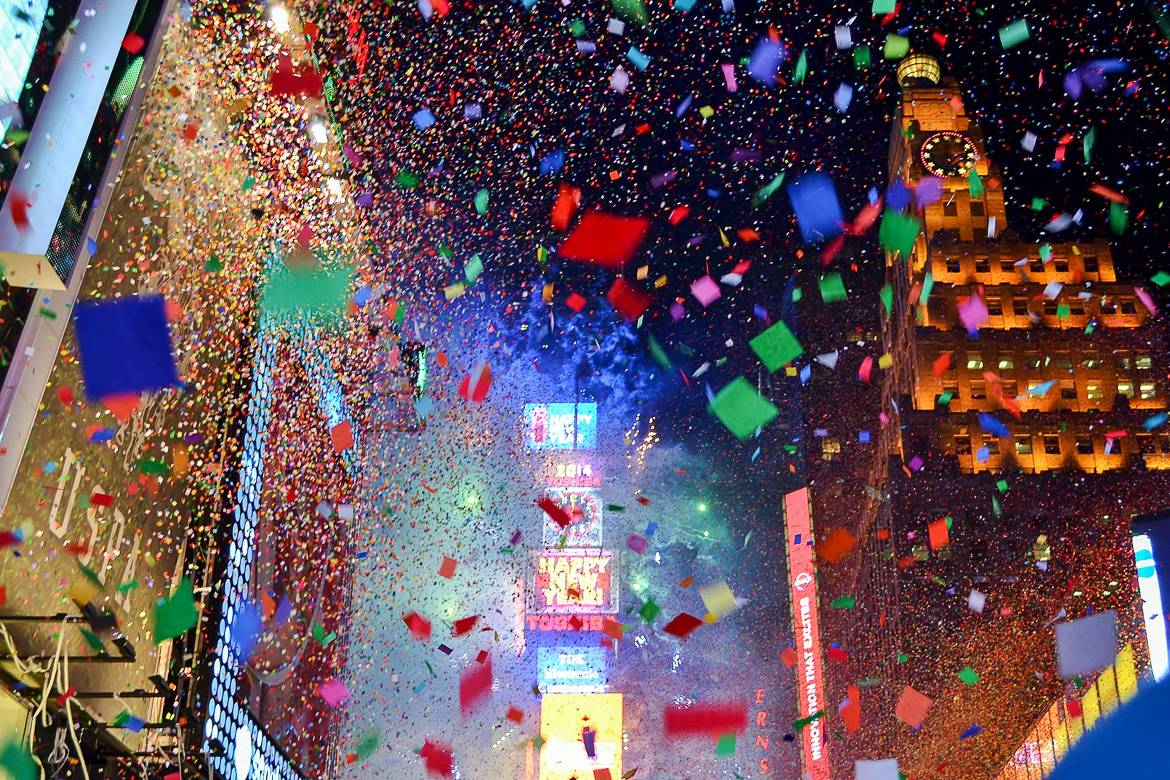 Ring in the New Year with a thousand of your closest friends in Times Square! (Photo Credit: gigi_nyc via Flickr)
There is no better way to wrap up the holiday season in NYC than to ring in the New Year in Times Square. Every year for more than 100 years, thousands have gathered on the famous streets of New York City's Times Square to celebrate the beginning of a new year. Festivities begin at 6 pm when the ball is raised to the top of the flagpole, and the remaining hours are spent watching live performances by famed musicians and watching the beginning of the new yYear in countries across the globe. At 11:59 pm, the ball begins its 60-second descent to ring in the New Year. As for that final second, you're just going to have to be there to see it for yourself! The morning after, you can treat yourself to brunch at one of our favorite NYC brunch spots!
Don't stop celebrating; head to Chinatown to celebrate the Lunar New Year in February. This year the Chinese New Year falls on Friday, February 16th, 2018, and the streets will be running wild with dragons, dancers, and extravagant floats. Make it your personal mission to find the best dumplings in New York City – it won't be easy, as food vendors will be lined up around every corner. This celebration of the year to come is one you won't want to miss.
There are so many things to do this winter in New York City to have the most magical holiday season! If you need some inspiration, check out some of the jaw-dropping NYC apartments we have to offer. All that's left to do is to head to our website to find the apartment accommodation that makes you feel at home in this winter wonderland.