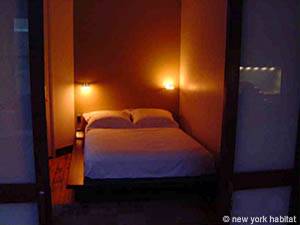 New York Accommodation 1-bedroom Tribeca (NY-12061)
When in 1604 the Dutch sent Henry Hudson to America to find the Northwest Passage, he found Native Americans who lived on the Island that is now called 'Manhattan'. Twenty years later, the Dutch bought the land they found from the Indians for a few US Dollars. More and more Dutch arrived in Manhattan in the coming years and the Island was soon to be called: 'New Amsterdam'.
After the Duke of York took 'New Netherlands' from the Dutch in 1664, Manhattan got named 'New York' and its name has never changed.
Now, almost 350 years later, Dutch history is still present in Manhattan. Great examples of this are the now called 'Hudson River', named after Henry Hudson, The street 'Amsterdam Avenue': One of the longest streets in Manhattan, and the famous Brownstone houses that are mainly located in Harlem, the Upper East Side, Upper West Side and a few in the West Village. Read the entire story here…»