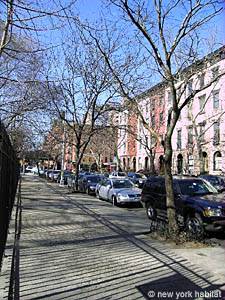 Street of Midtown West
Being a real estate agency, we are always concerned with what is going on in the market today. High-rises that are being built, the 'images' of the different neighborhoods that are changing…even logistical changes in subways and roads play an important role in our ability to find the right apartment for you!
Recently, a new plan to rezone part of New York City's west side has been interrupted: a big thing for many New Yorkers.
Mayor Bloomberg once called it "the single most important economic project that this city has undertaken in decades", and it was created, mainly to attract the 2012 Olympics to New York City. Bloomberg's ambitions to redevelop West Side Manhattan, transforming warehouses, factories, parking lots and railroad tracks between Penn Station and the Hudson River seem to be in danger, even more now the economy is shaking.
The New York Times recently posted an article  on their website stating that the redevelopment problems of West Side Manhattan were caused by logistical problems, the economical 'dip' and, according to critics, "flaws" in the design of the Redevelopment Plans. Read the entire story here…»