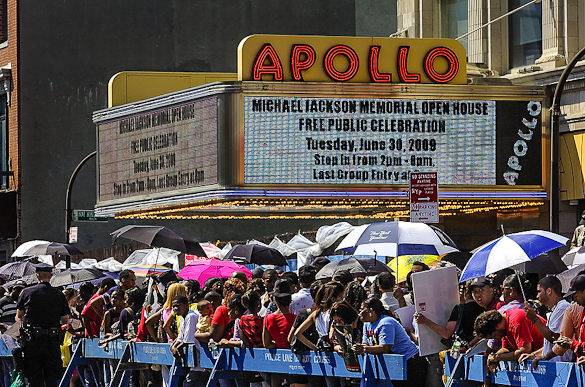 Harlem's iconic Apollo Theater in New York City
Harlem is one of New York City's most diverse and vibrant neighborhoods. It has also played an extremely important part in the history of the city and the nation. During the Civil Rights Movement, Harlem hosted speakers such as Dr. Martin Luther King, Jr. and Malcolm X, who actually lived in Harlem for some time. The neighborhood also became known for its unique culture and art. Nowadays, Harlem's gospel choirs, Jazz music and soul food have become famous throughout the world, as has the iconic Apollo Theater.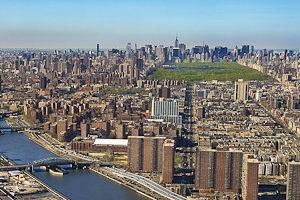 Panorama of the Harlem River, Harlem, Central Park and Midtown Manhattan in the background, seen from the Bronx in New York City
To find out more about the neighborhood, check out our video tour of Central and West Harlem. Every year, the neighborhood's diversity, culture and art is celebrated during Harlem Week: a unique tribute that organizes many events during the summer.
What started in the '70's as just one day of celebrating Harlem has turned into an event that stretches across several weeks. In fact, this year Harlem Week events will begin July 28th 2012 and last until August 25th, for what will be the 38th year of Harlem Week.  During this period, the neighborhood's rich African American, Hispanic, Caribbean and European history will be celebrated with events including concerts, performances, exhibitions, sports events, family programs and, of course, Jazz.
You can check out the full program at the official Harlem Week website, and we will highlight some of the summer's main events here. Read the entire story here…»