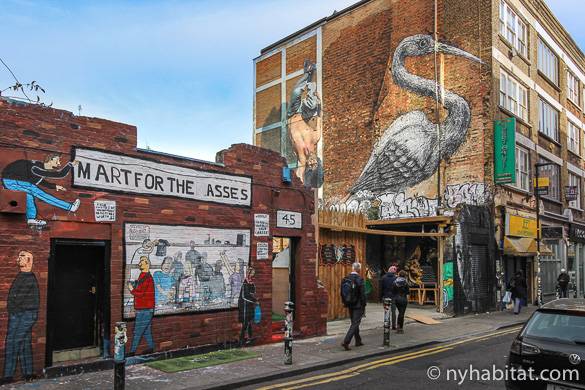 Discover East London's vibrant street art!
When planning to visit London, visitors may find it difficult to decide in which area they should stay, given the wide choice of neighborhoods and lack of information about them. New York Habitat has prepared a wonderful guide to East London—one of London's most vibrant areas—and some fantastic furnished apartments you can rent in this interesting part of the city.
The terms "East End" and "East London" are more or less interchangeable, though some people refer to Shoreditch/Brick Lane/Whitechapel as the East End, and the area around Olympic Park as East London. Liverpool Street is a local transportation hub and great place to start exploring the area.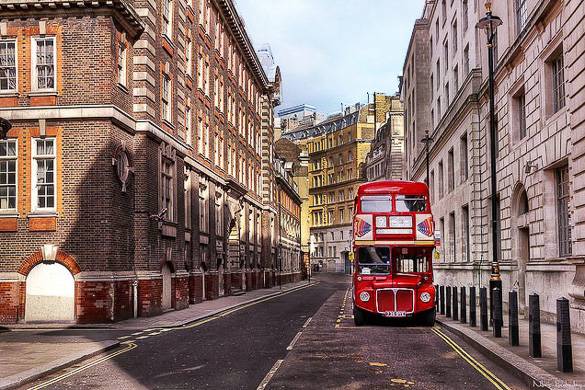 East London is full of independent boutiques, ethnic restaurants, vintage shopping, and street art.
Brick Lane
East London has been settled by young artists, fashion and furniture designers, and musicians, who are reflected by its exciting, ever-changing graffiti. Brick Lane is one of the most famous streets in East London, known for shops, food, and street art.
Brick Lane has also been home to the city's Sylheti Bangladeshi community for decades, and is famous for its food. Brick Lane's mile-long stretch is the unofficial curry capital of England, a country where Indian food is as much part of the gastronomic scene as typical English dishes. Curry is a cheap and popular option in expensive London, particularly among the city's 20-somethings. Those wishing to experience a typical hot and spicy Indian dish should try the phaal which, at some Brick Lane restaurants, comes with a verbal disclaimer from the management!
Sample some Indian cuisine on Brick Lane.
Fun fact: Curry is so popular in the UK that, when he was Foreign Secretary in 2001, the late Robin Cook proclaimed chicken tikka masala (chicken cubes in a mild tomato cream sauce) a "true British national dish."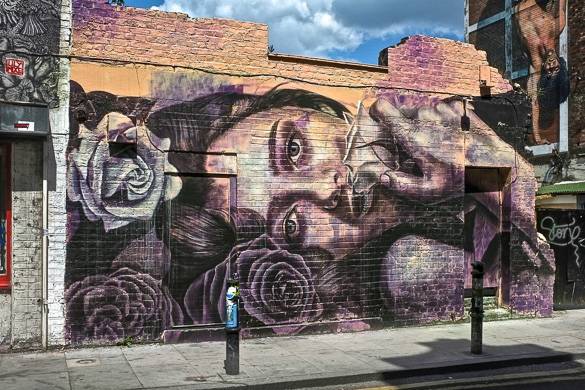 East London is a street art lover's paradise!
Street art
The East End is famous for its graffiti by artists such as Banksy that tourists and locals come to view. The East End reframed popular beliefs about graffiti from something that was despised into something to be appreciated, and it has also had a profound influence on the styles and practices adopted by a lot of London-based artists. Hoxton, a neighborhood in south Hackney known for established networks of contemporary art, fashion, and design, has become the key location for post-graffiti and street art in London today. Hoxton Square is definitely worth a visit for any art lover.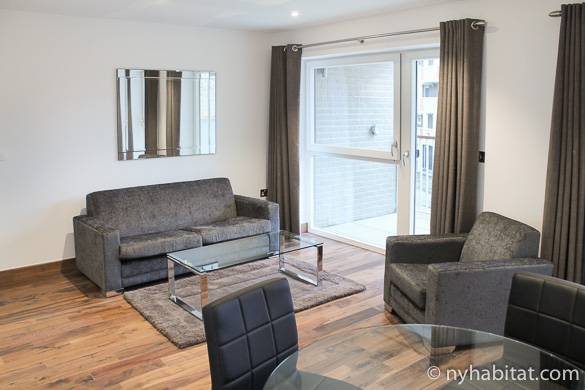 This Shoreditch vacation rental is the perfect spot for getting to know London's East End.
To some people, Hoxton is just a square in East London. When others think of Hoxton, they are generally referring to a wider area known as Shoreditch that covers the area between Kingsland Road and Old Street. It trends towards indie bars, galleries, and boho restaurants. This part of East London offers marvelous amenities and quick access to the city center.
This one-bedroom vacation rental has everything that you might need for a comfortable stay: modern décor, an open kitchen with high-end appliances, a washing machine, and a private balcony! Natural light fills the apartment from the windows and balcony, where you can watch life in the East End happening below. After a day of touring, you'll be glad to have heated towel racks and a relaxing tub at home to soak your tired feet— you may never want to leave. When spending the day at home, the sleek, white, modern kitchen adds a classy touch and will inspire you to try your hand at some of your favorite local British dishes. Bangers and mash, anyone?
Street markets
Another great thing about London is the shopping! London's street markets are among the oldest and largest in the world. Shoppers come to buy cheap clothes, fresh produce, and household items, often at half the price of those in stores. Every Sunday, hip boutiques and bookstores pop up on Brick Lane to the north (near Bethnal Green Road). For a funky display of hip clothes, bags, and other merchandise, explore Sunday UpMarket in the Old Truman Brewery on Brick Lane. And if you're looking for rare and affordable finds, East London on the weekends becomes a heavenly place for vintage shopping lovers.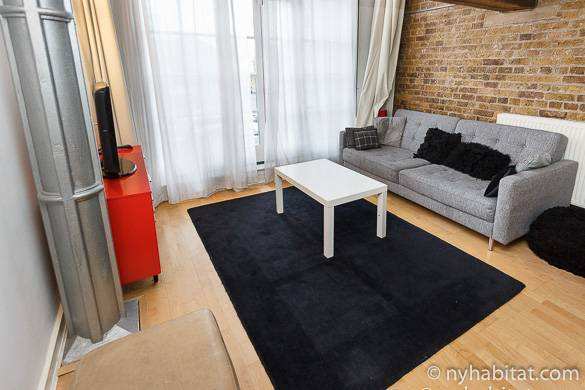 This duplex apartment near Brick Lane has plenty of charming exposed brick.
Brick lane is a perfect spot for you to rent an apartment if you have a passion for fabulous vintage clothing shops! Once the home of Bird's Custard production, it's now the thriving base for creative and digital businesses, as well as quirky shops, bars, and eateries! Everything in the area feels quite hip and young, which makes it an attractive place, especially for friends or students to share flats like this stylish furnished one-bedroom duplex apartment. Fittingly located just off Brick Lane, this apartment also features the warmth and charm of exposed brick walls throughout, exposed wooden ceiling beams, and hardwood floors, giving it a very homey ambiance. The duplex layout gives everyone plenty of space, and a washing machine in the apartment is a great convenience to have. You'll even have the luxury of an outdoor space with a private balcony, plus a common outdoor space for building residents, complete with picnic tables and barbecue. If you're trying to save money on meals in London, take advantage of the ideal open kitchen attached to the living room and cook a filling English breakfast yourself– there are plenty of supermarkets in the area for all the supplies you need.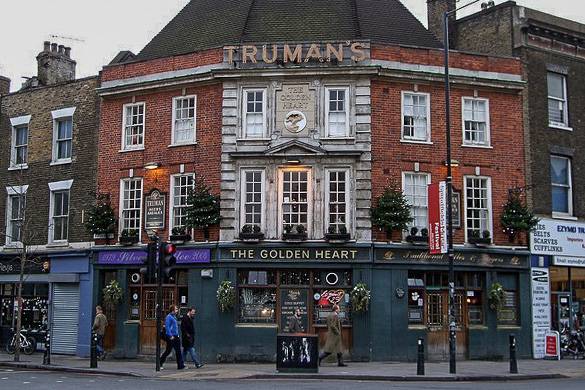 East London has plenty of authentic British pubs– this one is in a historic building that serves as a covered market near Brick Lane.
You will be able to find London's trendiest restaurants, as well as affordable markets, in close proximity to this apartment. The neighborhood offers everything from art to after-dark parties, so you'll never get bored! Plus, you'll be just six train stops from Oxford Street and three train stops from Hackney. London cabs are costly, but the city's comprehensive subway, bus, and tram system is a good and child-friendly deal. Instead of buying pricey single-ride tickets (about $6), invest in an Oyster Card!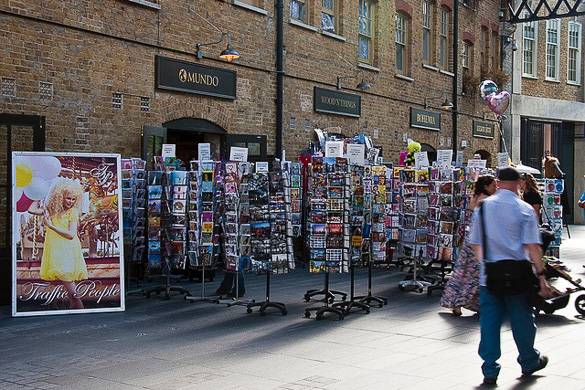 Browse local street markets for unique finds.
Old Spitalfields Market
Not far from Brick Lane, you'll find Old Spitalfields Market, known simply as Spitalfields. It has been the site of a busy market since 1638, when King Charles gave a license for flesh, fowl, and roots to be sold in what was then known as Spittle Fields. Located within the historic Horner Buildings, an impressive glass-topped Victorian structure at 105a Commercial Street, this market is where you can find cool new designs by individual artisans. This location is also famous because the Jack the Ripper murders took place nearby, so mystery buffs will enjoy it as well.
For directions, take the Central Line to Liverpool Street station, and follow the signs to Old Spitalfields Market. The market is open Sunday from 10 a.m. to 5 p.m.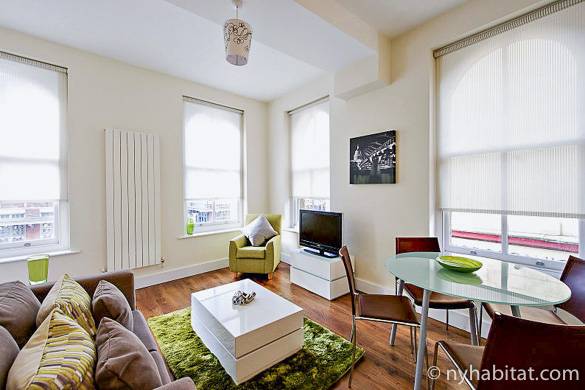 This one-bedroom vacation rental in Shoreditch is perfect for the business or leisure traveler
Shoreditch, London offers a hub of businesses due to its proximity to the city's financial center, as well as popular attractions. This brings together tourists and locals alike! Shoreditch may no longer be uber-trendy, but what it lacks in grittiness, it makes up for in shops and restaurants, so whether you're on a business trip or a leisure trip, this is a perfect location to pick for your stay in London.
This one-bedroom apartment in Shoreditch is conveniently located near Liverpool Station for an easy commute to other parts of London for the businessperson or traveler. Foodies will enjoy this area filled with restaurants, where you can grab a bite after a long day at work or touring. On a day when the weather outside entices you to stay in, take advantage of the wonderfully convenient kitchen and try to prepare a few local dishes yourself! You'll have the convenience of a dishwasher and a laundry washer/dryer right in the apartment as well.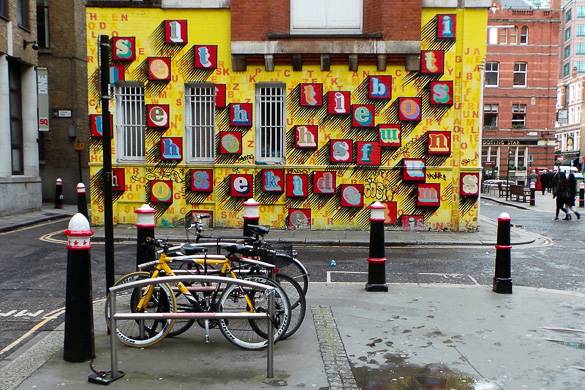 East London is the place to be for street art discoveries
London has so much to offer for the business or leisure traveler. Now you're familiar with another great area to experience life like a local on your next trip. Browse all of our rentals in London and find the perfect spot to call home in the East End.