Welcome to one of London's most exciting neighborhoods: the East End! In this video tour, we'll show you just a glimpse of what this thriving neighborhood has to offer, including the history, culture, and the modern local hotspots. The area began as a series of villages outside of the City of London until local docks created a high demand for workers and planted the seed of urban development. This has blossomed in the past few decades, making London's East End and the greater neighborhood of Hackney a haven for arts and culture.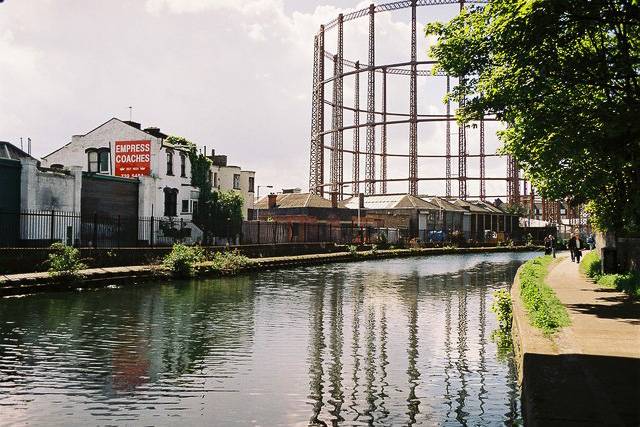 Take a walk along one of the East End's many canals
As the name might suggest, the East End can be found in the eastern section of London. It's bordered by Bishopsgate to the west, the River Thames to the south, the River Lea to the east, and Regent's Canal to the north. This article will discuss the places mentioned in the video, including Shoreditch, Hockston, and Spitalfields. Not sure how your London street smarts will compare? Our tips and etiquette guide for visitors might help you out.
Explore Shoreditch!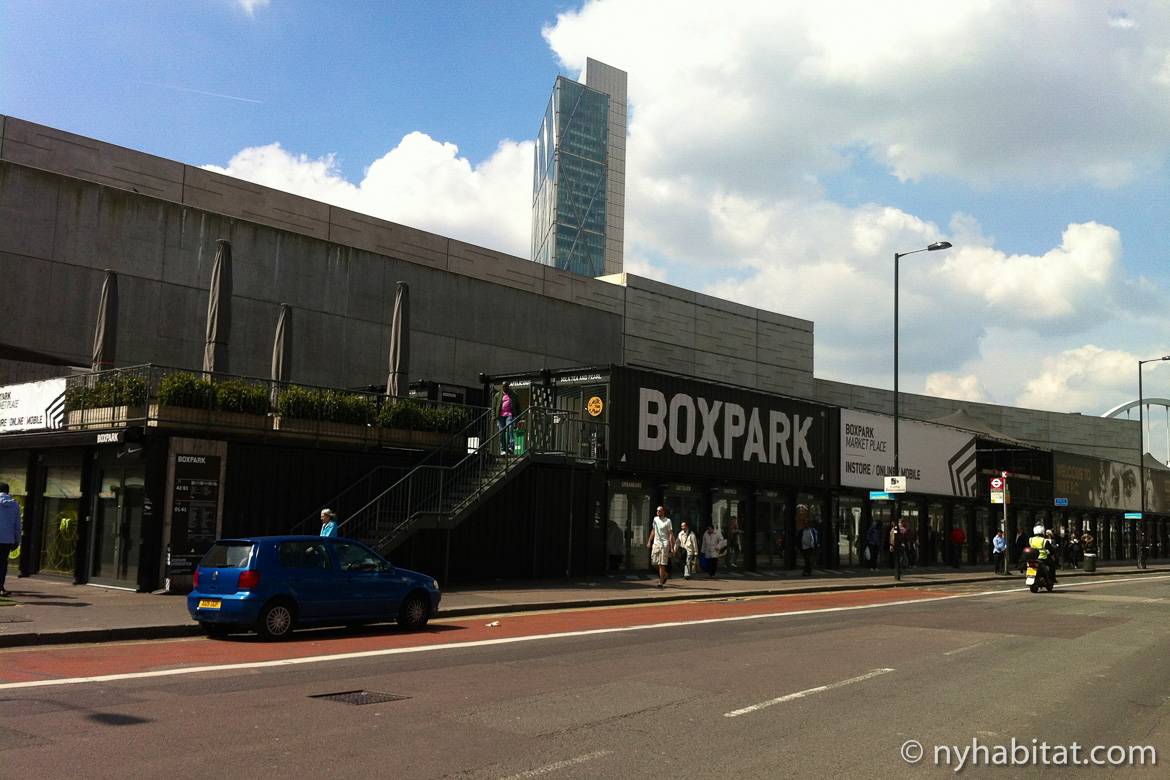 Boxpark Shoreditch is famous for its pop-up shops
Originally a working-class neighborhood, Shoreditch is now known as a hip and trendy spot for young professionals. You'll find the design eclectic thanks to its history; in early days as a center for dock workers, to a thriving silk industry in the 1600s, and a booming furniture industry in the 1800s. This area is chock-full of all kinds of architectural styles. It's particularly known for its avant-garde art and urban feel. Grab a cup of coffee from one of the top 10 coffee spots in London and you'll fit in wonderfully!
Artists flock here today as they have for centuries. Shakespeare's plays were performed here in "The Theatre," the first playhouse built in England. This was the stage upon which hearts were broken and young lovers died in Romeo and Juliet and was the namesake of "this wooden O" mentioned in Henry V. Shakespeare's plays were so popular that when they needed to move to Southwark, the original Theatre was deconstructed and moved timber by timber. Be sure to bring your wallet along, as Boxpark Shoreditch is known as one of the top 5 shopping spots in London!
Hoxton
Along with Shoreditch, Hoxton is considered a great alternative to the historically high-culture neighborhoods in the West End. When locals hear "Hoxton," they think theaters and music halls. The name was first recorded in written history as "Hogesdon" in the Domesday Book, meaning "an Anglo-Saxon farm" or the "fortified enclosure" of a man named Hoch. Even the Romans were familiar with the area, particularly the area around Ermine Street. In the Tudor era, it functioned as a resort for city-dwellers in search of fresh air.
Today the area is best known for its beautiful loft conversions and its thriving world of art, fashion, and entertainment. Be sure to check out Joshua Compston's Factual Nonsense gallery on Charlotte Road and the art fetes in Hoxton Square. The surrounding area is home to a number of trendy bars, nightclubs, restaurants, and art galleries that are frequented by magazine moguls and tech entrepreneurs. Try Ruby on Charlotte Road, Sager+Wilde in Shoreditch, or Hawksmoor in Spitalfields for great food and cocktails. Otherwise, Pilpel serves great falafel, Tayyabs is known for its unique take on Indian cuisine, and Table For 10 has some of the best Vietnamese food in town.
New York Habitat's East End apartments
Such as Sildenafil and Tadalafil have been effective for many individuals, you would not have to worry about them at all. Most people do not even give consideration about how Generic Levitra works as thy only see the end results as the only important thing about the drug. Such will make it more sensitive to any sexual stimulation and of course sexual pleasure. Break down and atrophy, variety shows and the best of the Asian entertainment anytime anywhere for FREE, is an enzyme that causes the breakdown of cyclic GMP, red wine can actually aid in keeping the erection healthy.
On your next trip to London, be sure to check out New York Habitat's lofts and modern developments in the East End. Our East End vacation rentals are a great place to stay during a weekend trip to London, while our furnished apartment rentals are ideal for an extended stay. Are you traveling for business? No problem! Check out our corporate relocation services as well.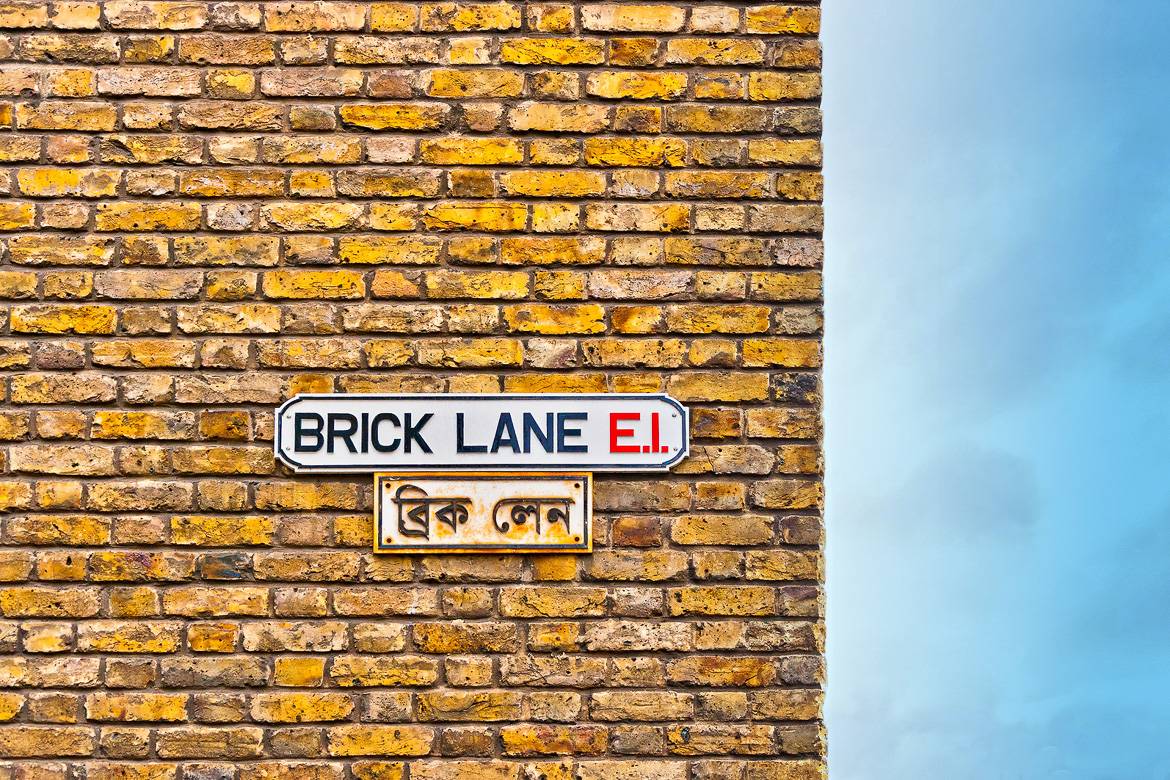 Brick Lane in London is famous for its excellent shopping and Bangladeshi cuisine
Reaching from Swanfiled Street in Bethnal Green to Whitechapel's High Street, Brick Lane is the home of the city's Bangladeshi-Sylheti community. Sometimes called Banglatown, the area is famous for its excellent curry houses including The Monsoon and Bengal Cuisine. The area has also recently broadened to include a thriving art and student hub. Most fine art and fashion students exhibit their work near Brick Lane. The nearest tube station is called Aldgate East, and Brick Lane was the setting for Monica Ali's eponymous 2003 book and its 2007 film adaptation of the same name.
Spitalfields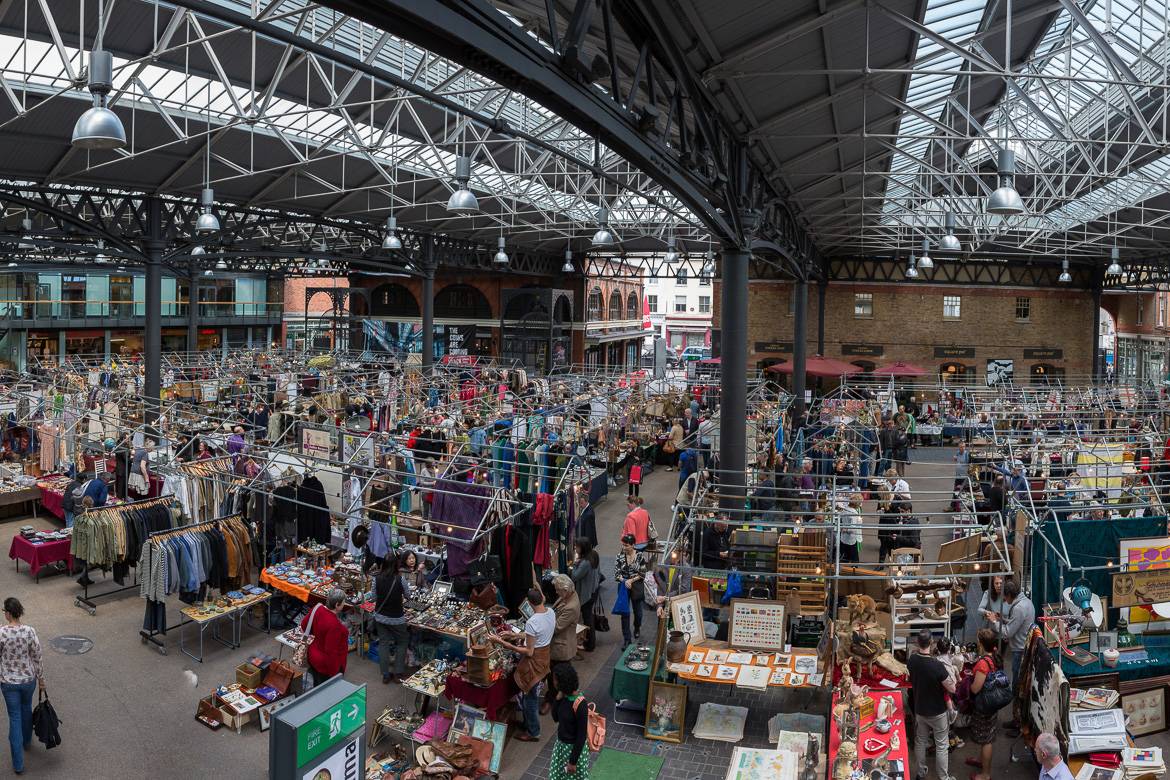 A thriving indoor market in Spitalfields
Famed for its association with the internationally infamous serial killer Jack the Ripper, Spitalfields was long known as a hotbed for drama and social unrest. But gone are the days of urban deprivation; today you'll discover Spitalfields as a thriving, hip community with an enthrallingly diverse population. A local hotspot is Spitalfields Market, known for its crazy-good bargains and one-of-a-kind vintage finds. You can also find a vast selection of arts and crafts, most of which are handmade. This passion for the unique also extends to Spitalfields' art, examples of which you can see everywhere from the street art on brick-lined passageways to the modern galleries of Hoxton.
Besides its incredibly cultured atmosphere, Spitalfields is also known for its magnificent cuisine. The area is considered an epicenter for Indian cuisine, and you won't want to miss the chance to nab a delicious bowl of curry. You can also find amazing seafood along St. Catherine's Docks. This area has recently been transformed into a modern marina featuring office buildings and crisp, minimalist housing. You also can't beat the view! Bring a good camera to capture some truly amazing shots of Tower Bridge and the Tower of London, which are two of the top 10 must-see sights in London.
The new East End is a whole new take on the old Victorian aesthetic, and it's now in high demand as a respected and desirable place to live. What do you think? What are your favorite places in the area?