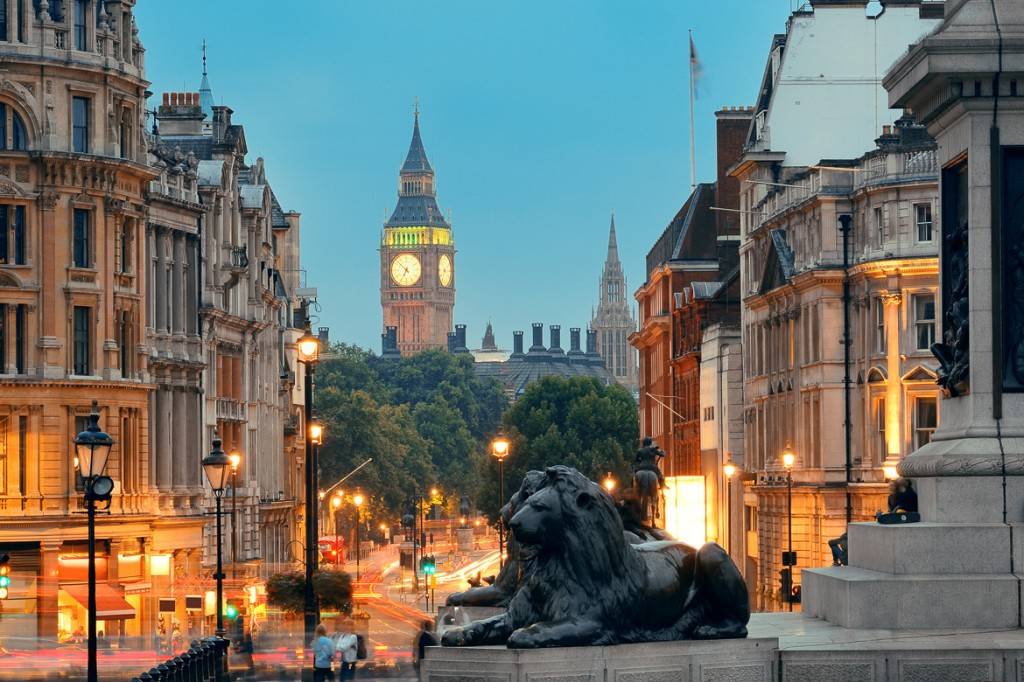 London's Big Ben is just the tip of the iceberg when it comes to great sightseeing!
Samuel Johnson, the great English writer, once claimed that to tire of London is to tire of life. One step on the city's old cobblestone streets and his words immediately ring true. But what can be tiring is trying to choose between the many attractions and sights the city has to offer. Worry not—we've got you covered with this quick list of 20 things to do during your stay in London Town!
1. Stroll through St. James Park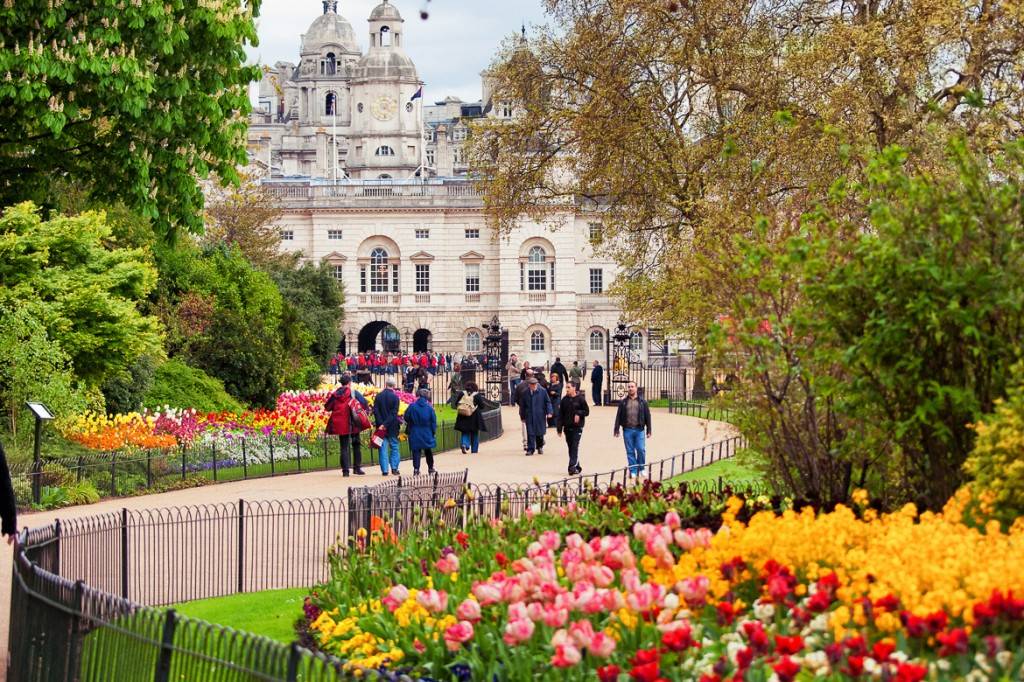 The Park is home to many species of birds and includes a real swan lake.
London is known for its many parks, which adorn the city with greenery and nature and provide respite from the busy city life. None offers as much splendor as St. James Park, located just a short walk from Buckingham Palace (also a must-see London attraction). Peeking out from behind the trees and gardens (and even some swans) is a picturesque view of the Saint James Palace, right out of a fairytale.
2. Wander through the British Museum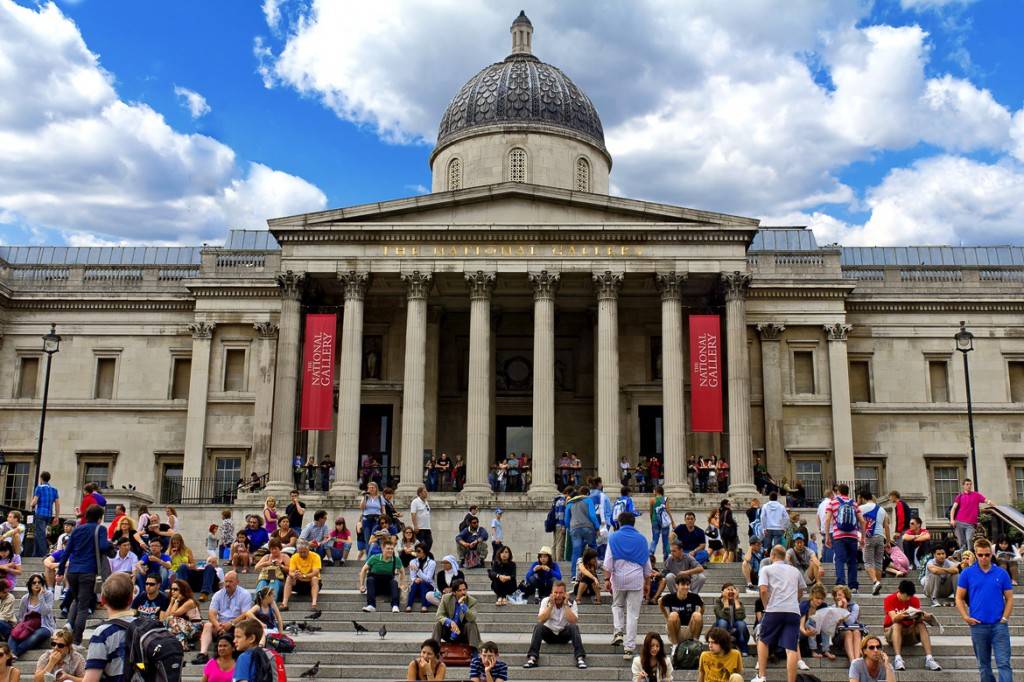 The British Museum's incomparable exhibitions will make you feel like an explorer yourself.
The UK never lets you forget how far the British Empire once spanned—which is perhaps why this museum in Bloomsbury incorporates so many cultural artifacts from around the world. With pieces like the Rosetta Stone and exhibitions ranging from Africa and the Middle East to the Americas, this free museum is well worth it.
3. Catch a show in the West End
London and the theatre have always been inextricably linked. Whether you're a musical theatre junkie looking to collect more playbills or you simply want to experience top-quality entertainment, London's West End theatre district is your best bet. Make sure you visit the half-off ticket booths around the area instead of paying full price.
4. Experience Shakespeare's Globe Theatre
Though reconstructed in 1996, the Globe was meant to look just as it did during the Elizabethan Era.
Nowhere else in London can you catch such true Shakespearean drama—or comedy, if you prefer to laugh rather than cry (though the Bard's tales usually make you do both). For a true historical experience, buy yourself a cheap groundling ticket (most go for £5) as members of London's lower classes once did. Though you'll have to stand for the performance, it's well worth it for the authenticity of the experience.
5. Share a moment at Westminster Abbey
Let's face it—everyone is at least a little obsessed with the royal family. Why not see for yourself where the royals have been crowned and married for centuries? Westminster Abbey, a Gothic masterpiece in the heart of London, has been the stage for many a historical event. Make sure to check out Poet's Corner, where a number of Great Britain's most beloved poets, playwrights, and writers are buried.
6. Lunch at Borough Market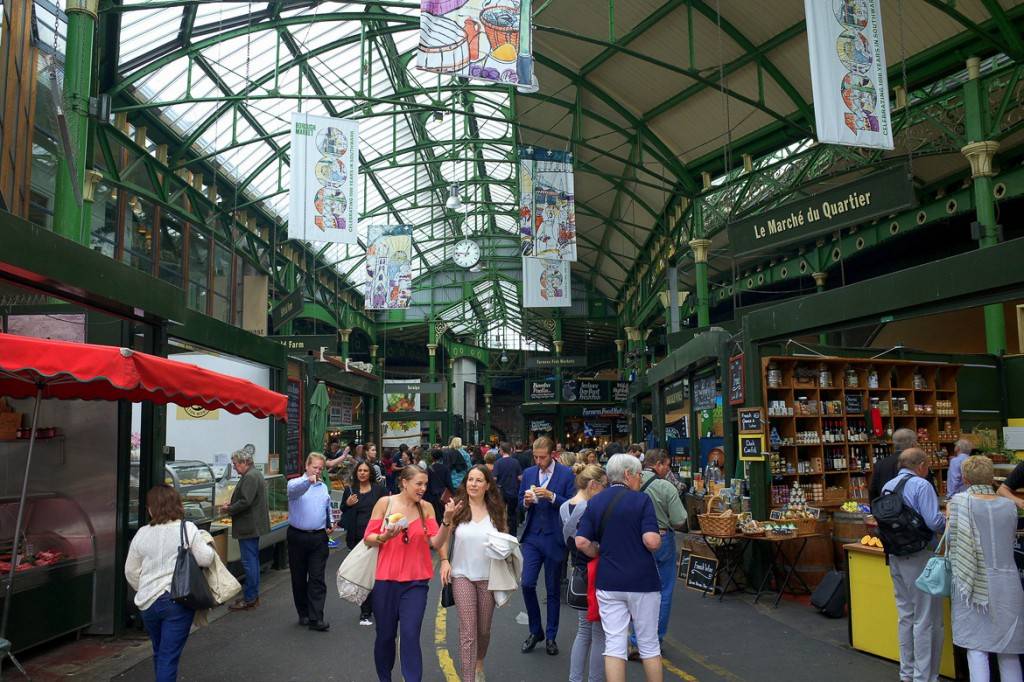 At Borough Market you can find pastries and sweets, as well as produce.
Borough Market is the perfect place to go for a fun afternoon with friends, or even a casual date. One of the largest food markets in the world, it sells delicious fresh fruits and veggies, as well as plenty of multicultural fare. If you're staying at a flat like this vacation rental in Southwark, save money by doing some of your food shopping at local markets and cooking meals instead of dining out!
7. Grab a "Boris" Bike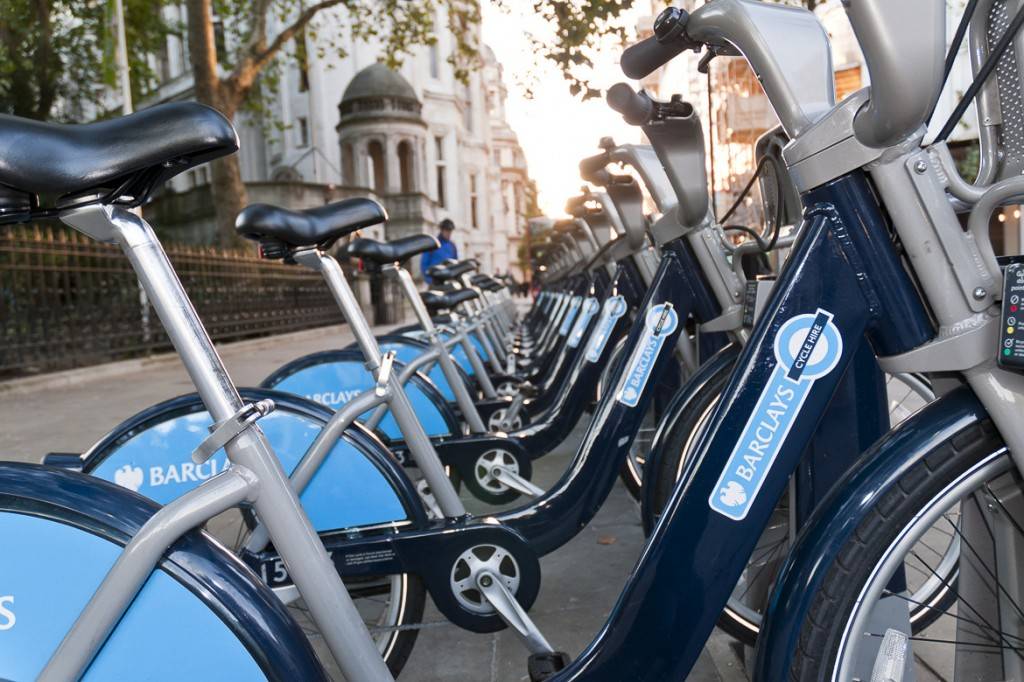 Plenty of locals and tourists choose to explore the city on bicycle as a way to stay active.
If you're wondering why they're called Boris Bikes, it's simply because Boris Johnson was the mayor of Greater London when the initiative was first launched as a way to reduce vehicle traffic. In London there are sights and sounds everywhere you look—so why not tour on a bike? You can rent them for a day, a month, or even a year.
8. Shop at Canada Square in Canary Wharf
Many look to London's big department stores—Harrods, Selfridges, etc.— to do their shopping, and those are certainly great choices. But Canada Square in Canary Wharf is not only home to some of London's tallest skyscrapers, it also offers hundreds of stores and boutiques—as well as restaurants if you want to make a day of it—where you will undoubtedly find everything you need and more.
9. Sip some afternoon tea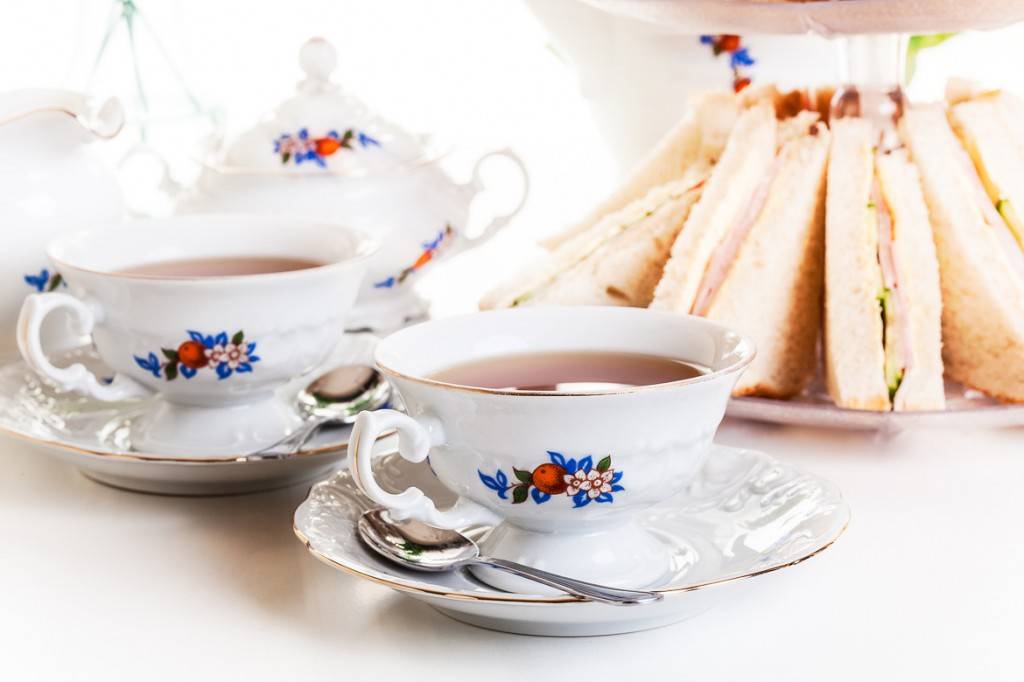 London locals almost never miss afternoon tea time.
If you went to London and didn't have a spot of afternoon tea, did your trip really happen? Whether you like your tea with milk or two lumps of sugar, don't miss out on this local custom. There are plenty of places to grab a "cuppa", so you can plan your afternoon around teatime.
10. Enjoy Pub Food at Ye Olde Cheshire Cheese
One of the things Londoners enjoy most is grabbing a pint at their favorite pub and chatting with some old friends. What some outsiders don't know is that many pubs serve excellent food and offer their own take on traditional dishes—there's more to London than fish and chips (though they are definitely worth a try). This pub has been around since the 17th century, and its regulars included Mark Twain and Sir Arthur Conan Doyle, so you'll get some literary history along with your pint.
11. Find the magic at King's Cross Station
If you've been around for the last decade, you know that Platform 9 ¾ at King's Cross station is where Harry and Ron took their first clumsy steps as Hogwarts students. There is, of course, a photo op here (just one of many Harry Potter film locations in London), but feel free to take in the beauty of King's Cross station afterwards. It's one of Europe's most beautiful train stations, so even non-Harry Potter fans can tag along.
12. Visit St. Paul's Cathedral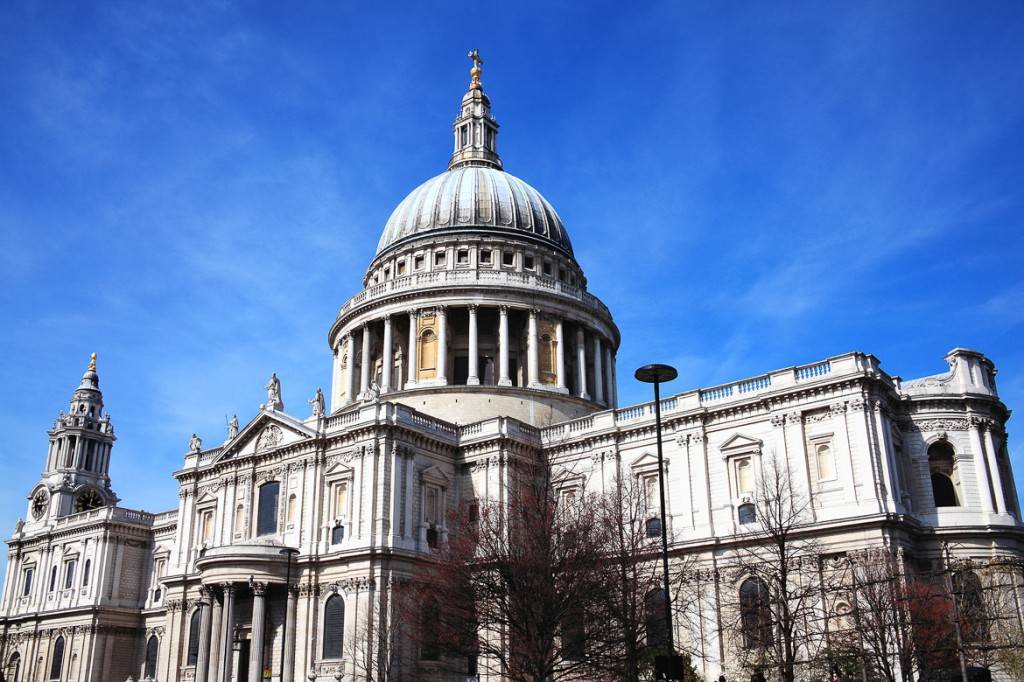 Most recently, The Queen's Diamond Jubilee was held at St. Paul's.
St. Paul's Cathedral sits on Ludgate Hill, London's highest point, so its iconic dome is always peeking out of London's skyline. The structure has survived the ups and downs of London history, from the Great Fire of London (after which part of it was rebuilt) to the Blitz during WWII. Many come from all over the world to walk these famous hallways.
13. Take a day trip to Oxford
Most people know Oxford University as one of the leading academic institutions in the world. The town that's home to the university is a quaint but idyllic setting, with its own history, lively attractions and shops. For one, visit the Eagle and Child pub to sit where J. R. R. Tolkien penned Lord of the Rings. You can make the two-hour journey from London into a day trip to make sure you have plenty of time to see all the sights!
14. Hang out at Neal's Yard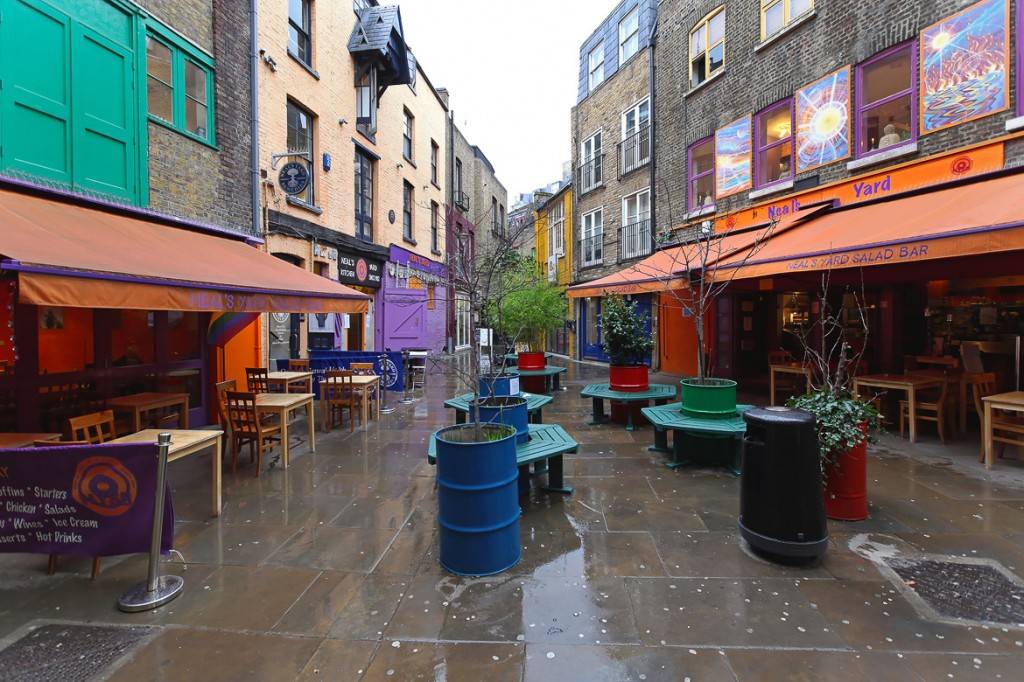 Though small, Neal's Yard is impossible to miss because of all the lovely colors.
The Covent Garden neighborhood of London's West End is well worth a trip, especially if you stumble upon Neal's Yard and enter this charming, secret little world. Though small in size, this alley opens into a courtyard that is home to New Age boutiques and shops that are all painted with different hues of vibrant colors. You can sit and have lunch or tea, take great photos and boast about having been to a local London treasure.
15. Journey through the Tower of London
If you're a history buff, you simply have to take a tour of the Tower of London, where many historical figures passed through (and lost their heads!). The tower itself is a historical monument and even has a part of the original Roman wall that shielded the city from invaders long ago. It's also a fun way for the kids to learn a little British history, so feel free to take the whole family.
16. Take in The View from the Shard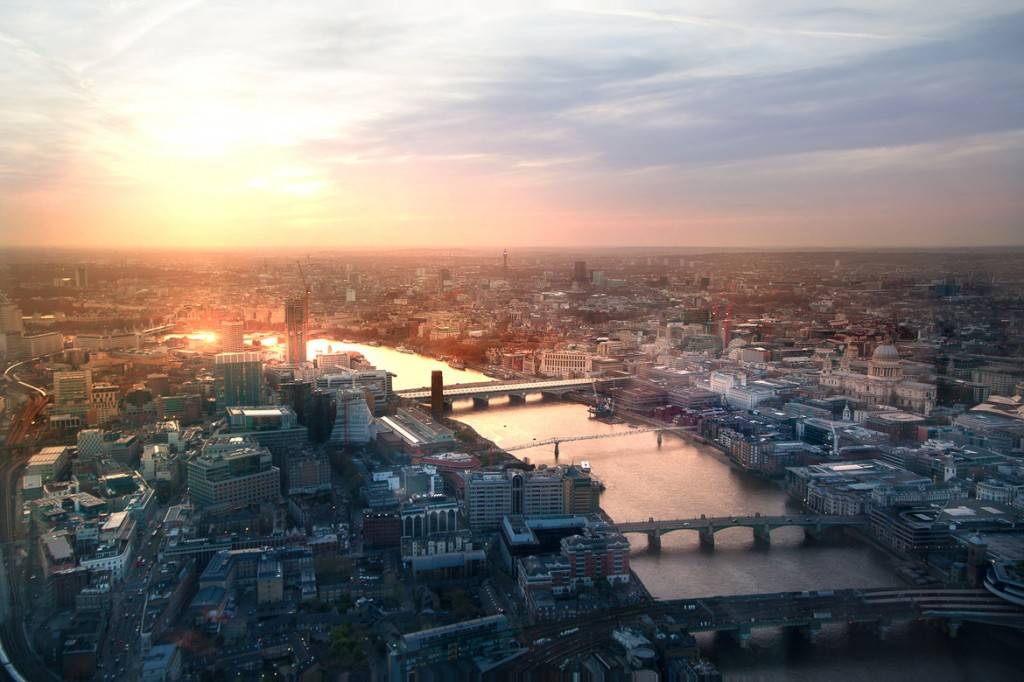 For a view this great, go straight to the top!
You can get a view of London from the famous London Eye, but there's a new sightseeing attraction that's got all the tourists flocking to Southwark. The View from the Shard is a trip to the highest floors of the Shard, now officially London's tallest building. Best of all, it's all indoors—so you don't have to worry about that fickle London weather ruining your day.
17. Scale the O2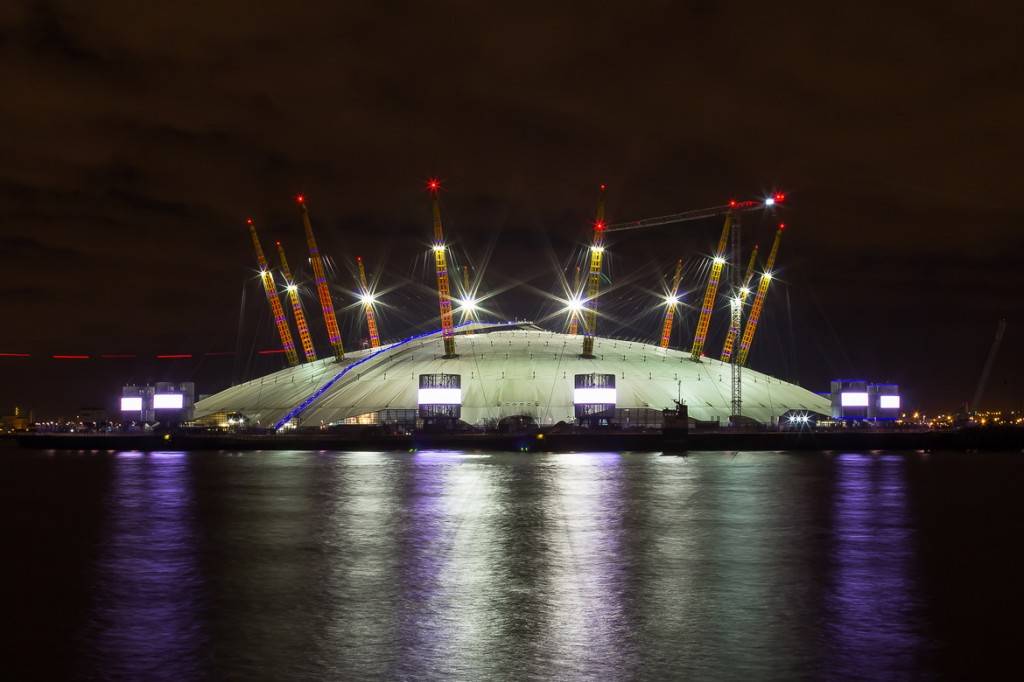 The O2 Arena is much more than a famous music venue for top-selling artists.
Adventurers seeking an exciting sporting activity can strap on a harness and scale the O2, London's famous arena. Located on the Greenwich peninsula, this entertainment venue hosts top artists' performances, offers fine dining and shopping, and now presents a unique athletic challenge: climbing from one end of the arena to the other. Talk about a thrill!
18. Discover quirky Shoreditch
If you're eager to find an alternative side to the posh streets of central London, head East! Shoreditch is gaining wide popularity as a youthful and eclectic area, boasting cool clothing boutiques, fun pubs and an overall good time for any of its visitors, even rivaling the West End. Despite rising rents and a changing character, Shoreditch remains a widely artistic and creative district.
19. Listen to Jazz at Ronnie Scott's in Soho
Opened in 1959 in London's West End, Ronnie Scott's began as an intimate basement club where local musicians could perform freely. It didn't take long to evolve into one of the world's most famous jazz venues, though the club has luckily maintained the intimacy that audiences crave. Countless artists have graced the small stage, from Miles Davis to Count Basie. Today, it's still a local hot spot for all music lovers, regardless of age.
20. Go back to Tudor England at Hampton Court Palace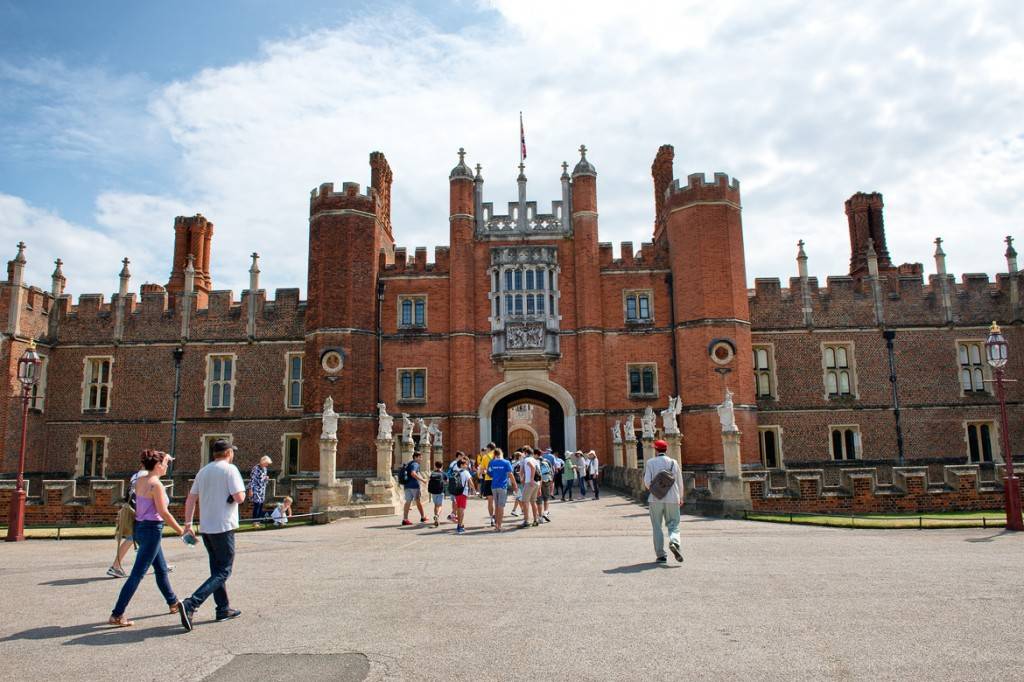 The palace contains the last medieval great hall built for the English monarchy.
Henry VIII was infamous for many things, including leaving the Roman Catholic Church to form the Church of England so he could obtain a divorce and marry Anne Boleyn. Take a trip just 40 minutes outside of London and you can walk through the gates named after this second wife—just before Henry had her executed.
Whether you're traveling alone, with family, or going on a romantic getaway, relax with the knowledge that we've done all the hard work for you. Choose your adventure from this list and experience London with the authenticity of a local and the fresh eyes of a tourist. If deciding on lodging is what's giving you a headache, check out the great apartment rentals offered on our site.
Related apartment rental posts from New York Habitat: