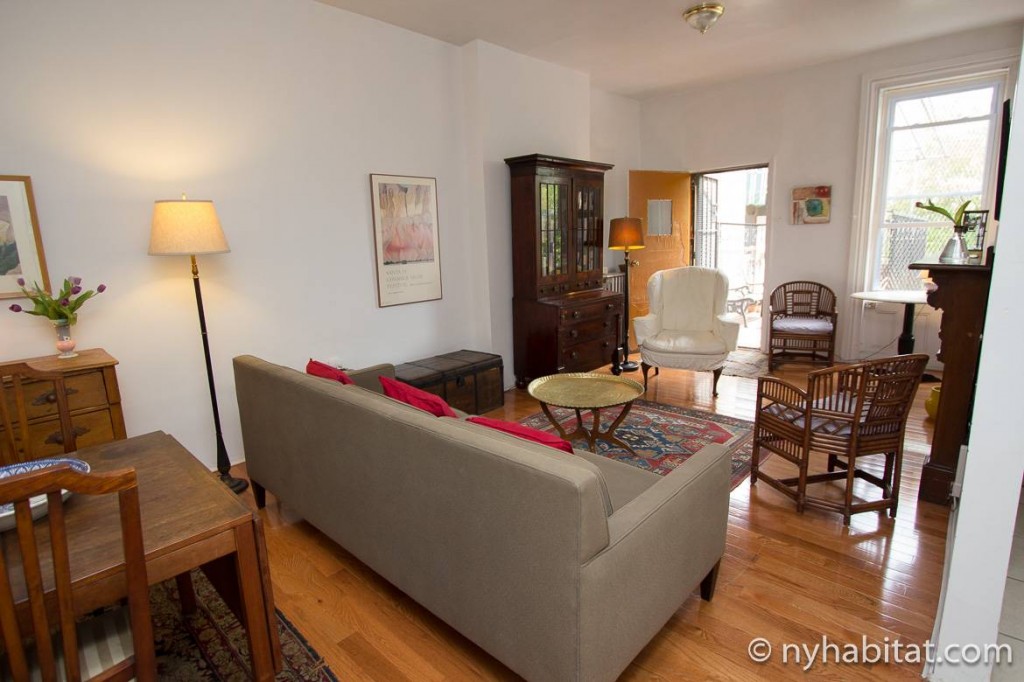 This apartment share in Williamsburg, Brooklyn has outdoor seating space off the living room
An apartment share is a great way to share the costs of living in NYC with one or more roommates, plus it lets you live with a local, which helps smooth the transition of moving to a new city. It also means you will be sharing the apartment and common spaces with your roommate(s), so it's important to find the right "fit". At New York Habitat, our agents always strive to match you with the perfect roommate and apartment. Through our tailor-made service, our agents assess your needs and strive to offer the most compatible living options for you. In each of the blogs in our series on apartment shares we will provide a tip from our agents on finding an apartment share that works for you.
NEW YORK HABITAT AGENT TIP TO FIND A COMPATIBLE APARTMENT SHARE:
Agree on the Use of Common Spaces:
Sharing an apartment means sharing use of some common spaces so find out exactly what areas you will have access to. While bathroom use is a requirement, some apartments have rules about the use of other common areas such as kitchen and living room. Ask if there is full or limited use of these areas so there are no surprises once you move in. If you are limited to just the bedroom you rent and can't hang out in the living room or have only limited use of the kitchen (during certain hours or for minimal food prep and no actual cooking) this should be stated and agreed to in advance. There are so many options for take out and delivery in NYC that some people have never even used their oven, but if you love to cook, these types of details can be a decision maker.
We've all heard realtors talk about location, location, location! An important first step in any apartment hunt is determining the location you want to be in. Do you need to be close to school or a subway line that makes the commute to work easy? The outer boroughs of NYC such as Brooklyn offer many apartment share options because the properties tend to be more spacious with multiple bedrooms. If you're considering an apartment share in Williamsburg, you can get some initial information searching online or by watching our video below!