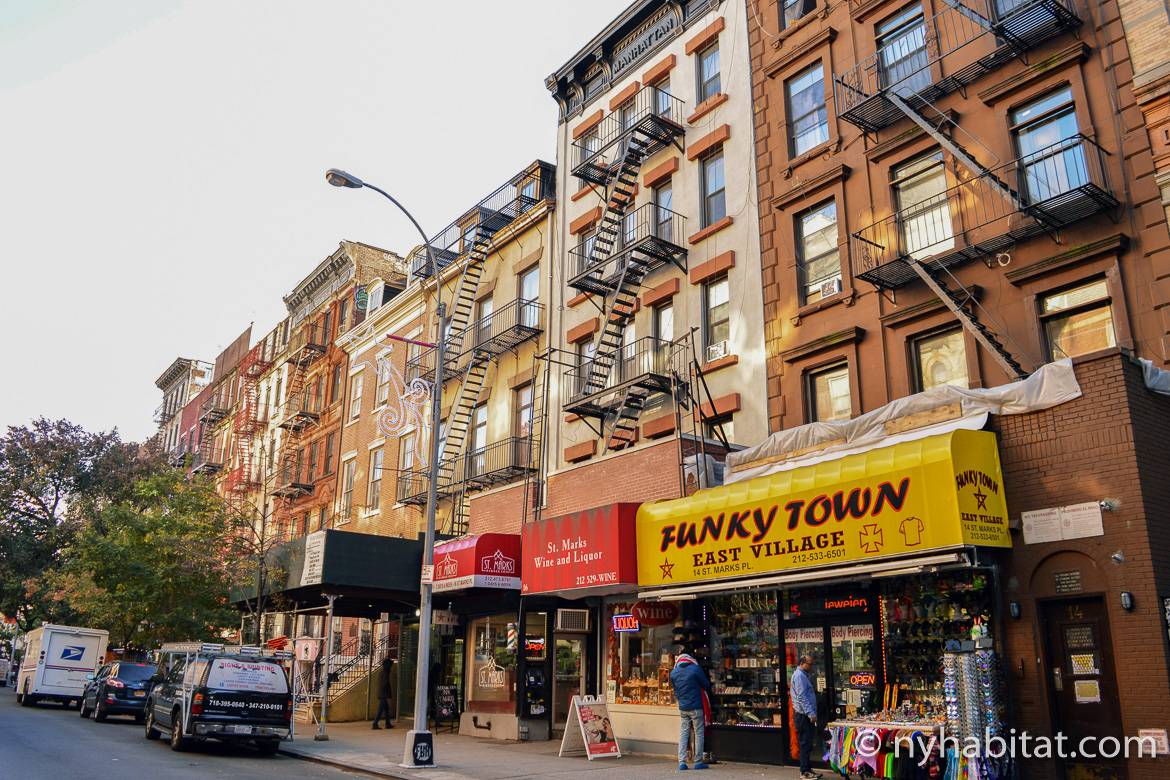 Funky shops, brownstones and small, unique apartment buildings are classic East Village
This week's neighborhood focus is on the East Village section of Manhattan. The East Village has been the home of to every kind of individual imaginable: young, old, beatniks, punk rockers, hippies and even today's yuppies. No matter what you do or where you come from, the East Village will open its doors to you.
The artistic essence that was intrinsic to the area when artists like Iggy Pop and Basquiat, took over is still palpable today, even as the neighborhood has become a friendlier, touristy area. Everywhere you go, art is present. Just a stroll down the street can reveal a number of murals painted by locals.
Many of the buildings found in the East village, particularly within Alphabet City, are tenement apartments that once housed the many immigrant communities that first called the East Village home. These buildings are easily recognizable by their flat brick façade, accentuated by rows of windows. Although at one point considered low-income housing, today these buildings are prime real estate due to their location and because of their uniquely New York architectural style.
RENTAL PRICES
At New York Habitat we offer a range of furnished housing options including full private apartments and rooms for rent in shared apartments all over New York City. So how do you start your housing search? Read on…
Knowing what areas of New York City are within your rent budget is an important step in finding an apartment that fits your needs. Apartment shares are popular among the millennial crowd because they allow you to share the costs of NYC apartment living, plus you get to live with other people which can make life less lonely in a new city, and you can test out a neighborhood and an apartment to see how you like it before making a long-term housing decision. For a little help with deciding what aspects of an apartment or neighborhood would match your lifestyle, check out our blog on the topic to get started!
Financial requirements for typical New York apartment leases usually mean you have to prove you make 40 times the monthly rent. That can be a huge hurdle for many people when apartment hunting, especially new graduates and those just starting out at a new job. Sharing an apartment lessens this burden, as you just have to show you can afford the room's rent which is substantially lower than a full apartment. You also get to live with some cool people, many of which are locals and can give you tips and advice on living in the area, including insider information on all the best places to go! So how exactly will living in the East Village affect your wallet? The following infographic will break it down for you: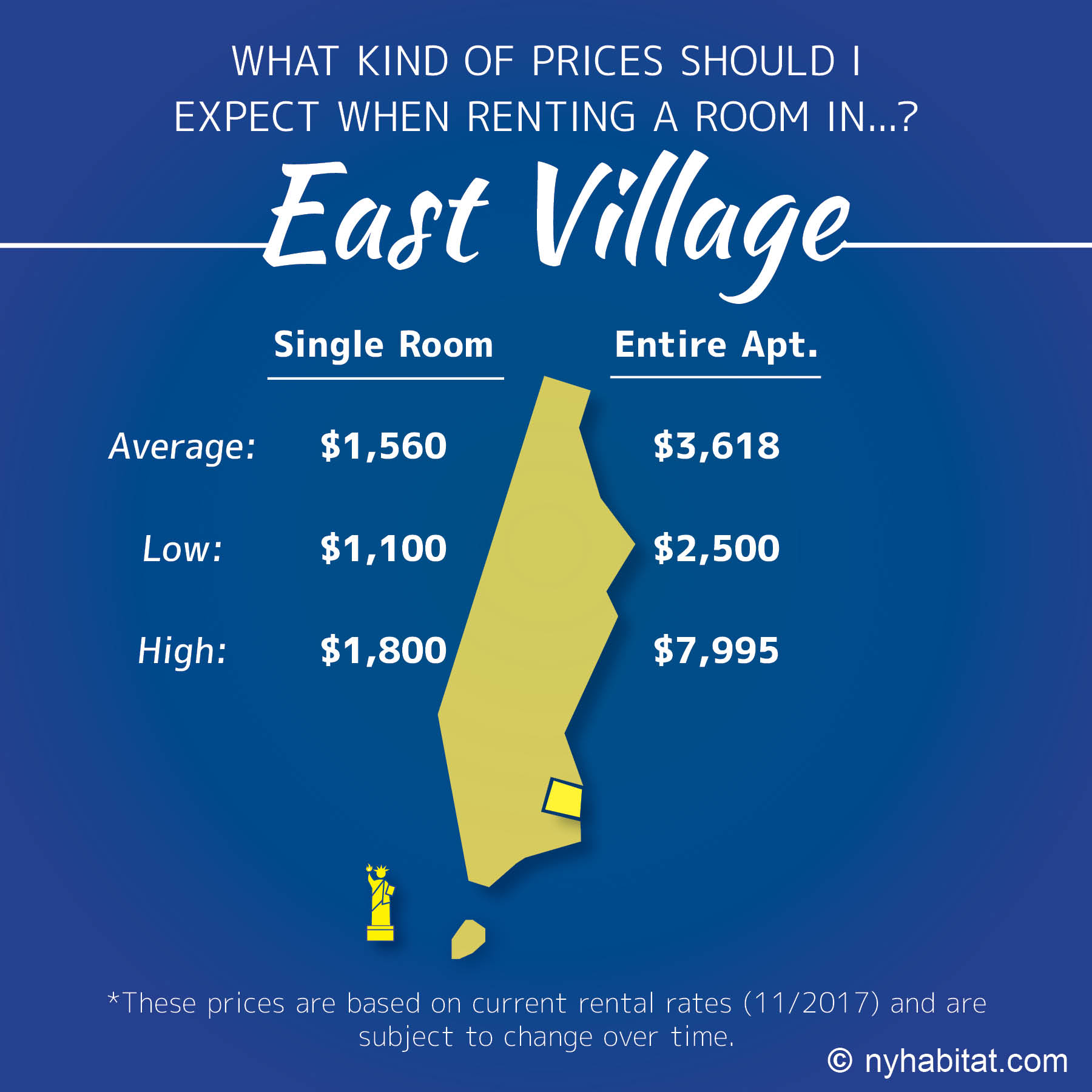 See how room vs apartment prices measure up in the East Village