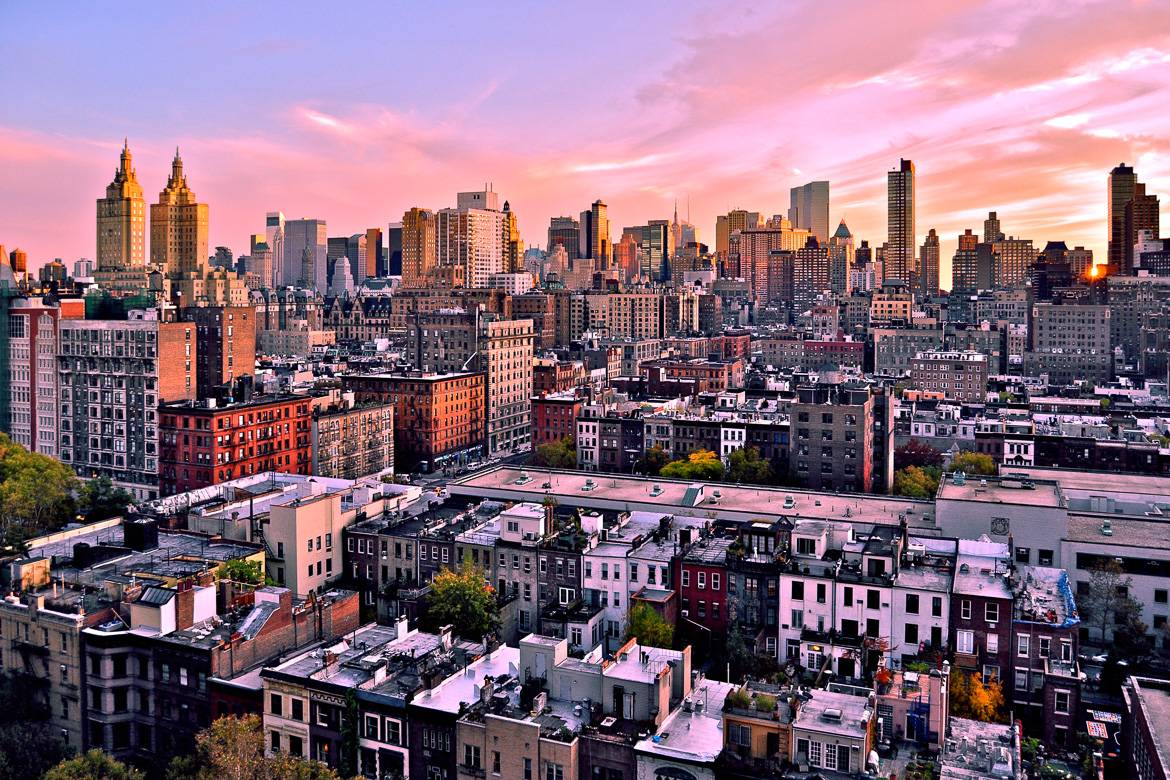 Discover what makes the Upper West Side a great neighborhood to call home (Photo Credit: Sarah Ackerman)
There are many reasons why the Upper West Side is such an incredibly popular neighborhood. Maybe it's the classic brownstones or the proximity to Central Park that's alluring. Or, maybe it's the fact that it's basically the backdrop of dozens of TV shows and movies. The convenience of everything this neighborhood provides is what makes it the backyard of many celebs. Who wouldn't want Tina Fey or Al Pacino as a neighbor? While this all sounds very glamorous, you may think this makes the UWS side inaccessible to those without a celebrity salary. While there are certainly million-dollar homes, an apartment share (i.e. renting out a room from an apartment owner) can make this dream life accessible to people with a more limited budget.
Rental prices: What you can expect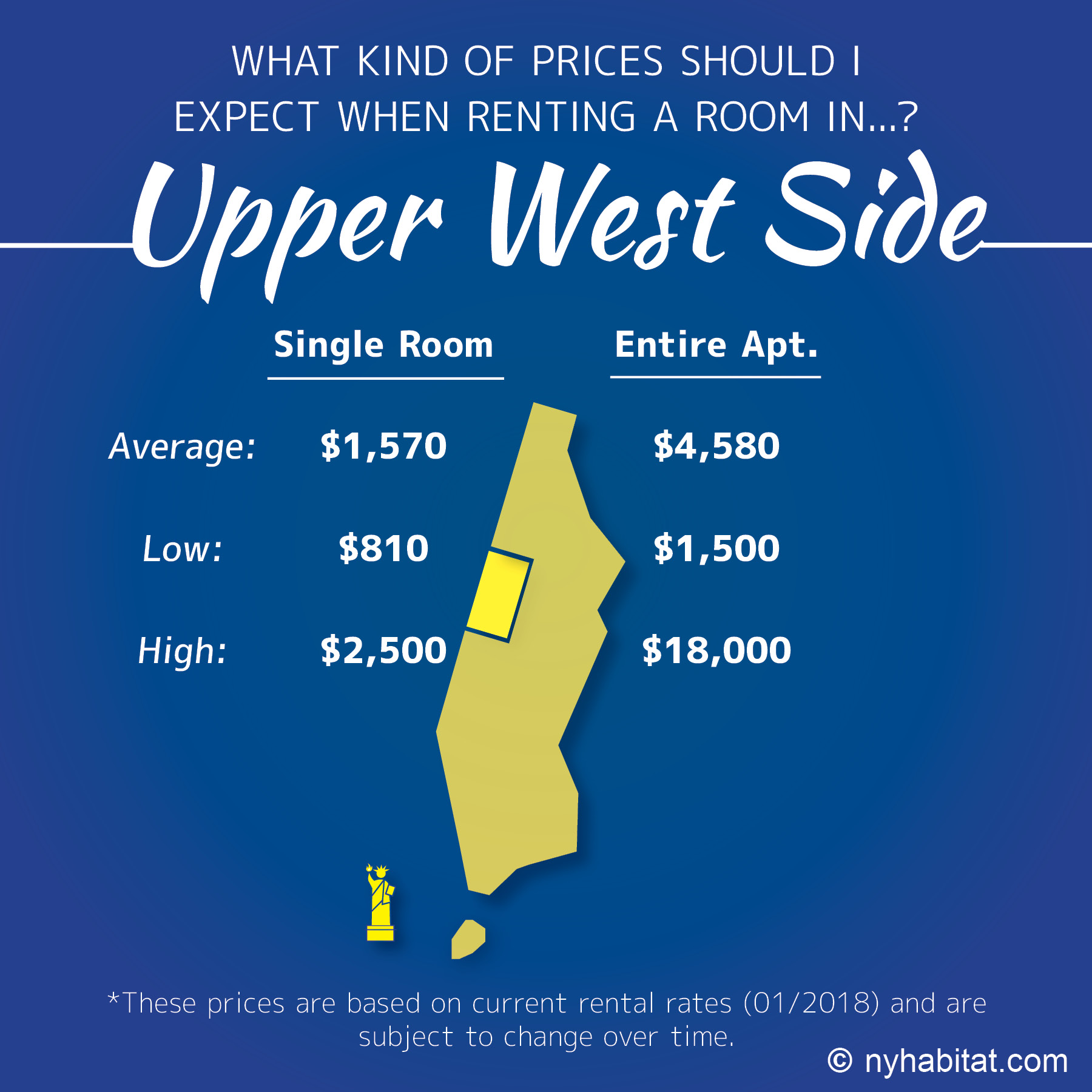 Compare room vs apartment prices on the Upper West Side
We all wish we could live in a beautiful, luxury apartment, perfectly located near our university or work, but sometimes our finances can hamper these dreams of opulence. Knowing what areas of New York you can afford is an important step in finding an apartment that fits your needs. It's important to note that apartment shares can help curtail some of the cost associated with renting.
New York Habitat has a wide inventory of both full apartments and rooms for rent, and all of our accommodations are already furnished, saving you the hassle and the cost of having to set up and furnish a new apartment in NYC. Our accommodations are move-in ready, which means they are already equipped with many of the basics you will need such as furniture, dishware, cookware, linens and towels. Utilities are also usually set up already, so you don't need to bother opening new accounts, and the utilities are either included in the rent or billed separately, depending on the listing.
In addition to saving money on apartment setup costs, you also have the option of not taking on a full apartment lease by sharing an apartment and renting a furnished room from a host instead. This option allows you to check out an area and see if it's a good fit for you before committing to a longer lease. Most of our apartment share rentals accept stays of 30 days or longer. Shared apartments help cut down on rent and utility costs, which are split among the occupants. They also provide those new to apartment living an easier transition into the NYC lifestyle, having one or more roommates with whom to socialize and who can acquaint you with New York City. For a little help deciding what type of apartment or neighborhood would match your lifestyle, check out our blog on the topic to get started!
If you've decided the Upper West Side is where you want to be, see how living on the UWS will affect your wallet. The infographic above will break it down for you.
Reviews: See what people are saying about the Upper West Side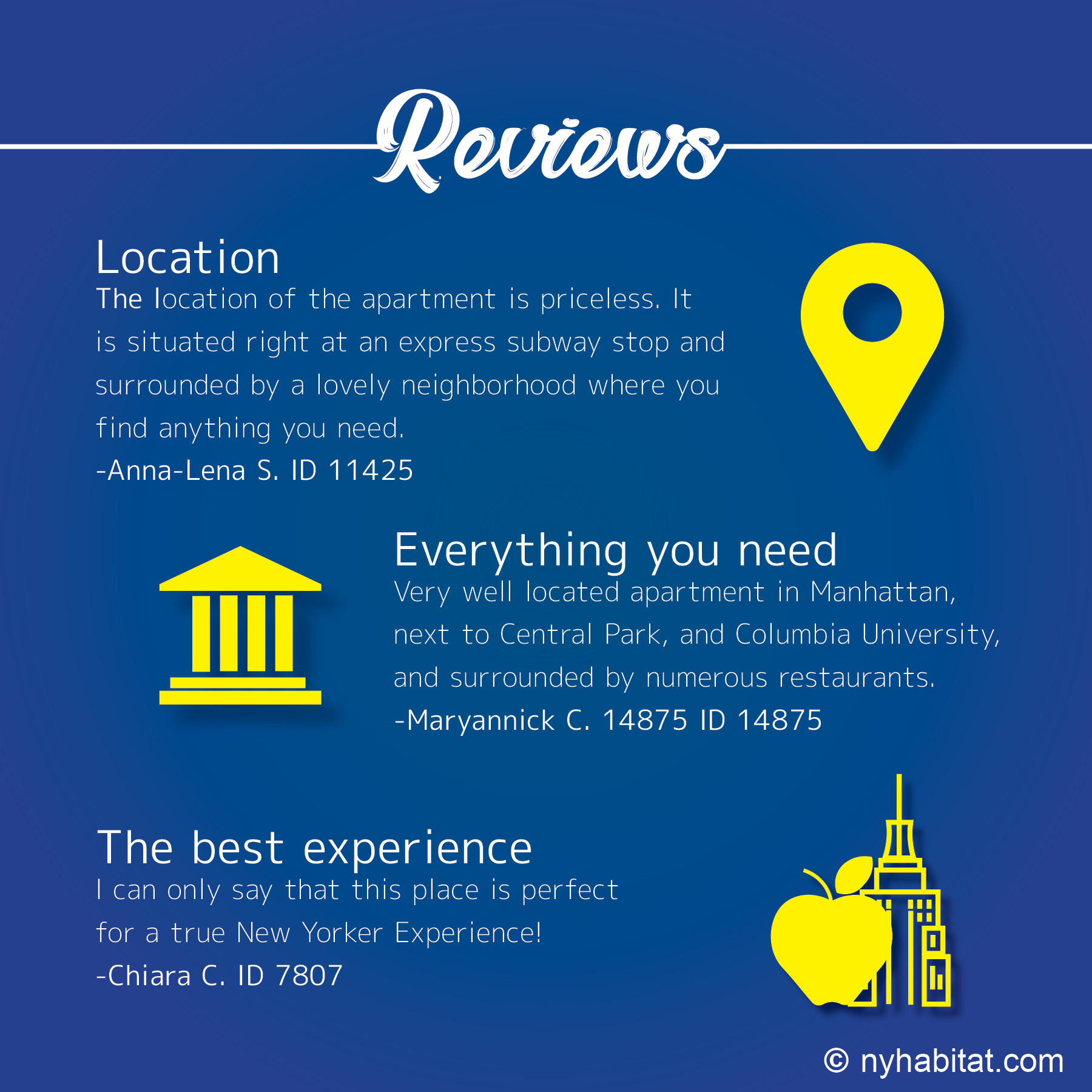 See what our clients are saying about living on the Upper West Side
A good way to get an idea of what it's like to live in a certain neighborhood, especially if you are coming from out of town or abroad and can't visit ahead of time, is to hear what past and present residents have to say. So what are some of the Upper West Side's former residents saying about the area? Above, we break down our clients' feelings about the neighborhood to give you a general idea of what you can expect as a future tenant.
Upper West Side hotspots

Want to get to know more about the Upper West Side of Manhattan? Take our video tour and find out what this area is all about, then check out our list of local spots that make this neighborhood a place you'll want to call home. From cultural institutions to plentiful dining and entertainment, the Upper West Side has a bit of everything you could want in a neighborhood!
1. CULTURE
Lincoln Center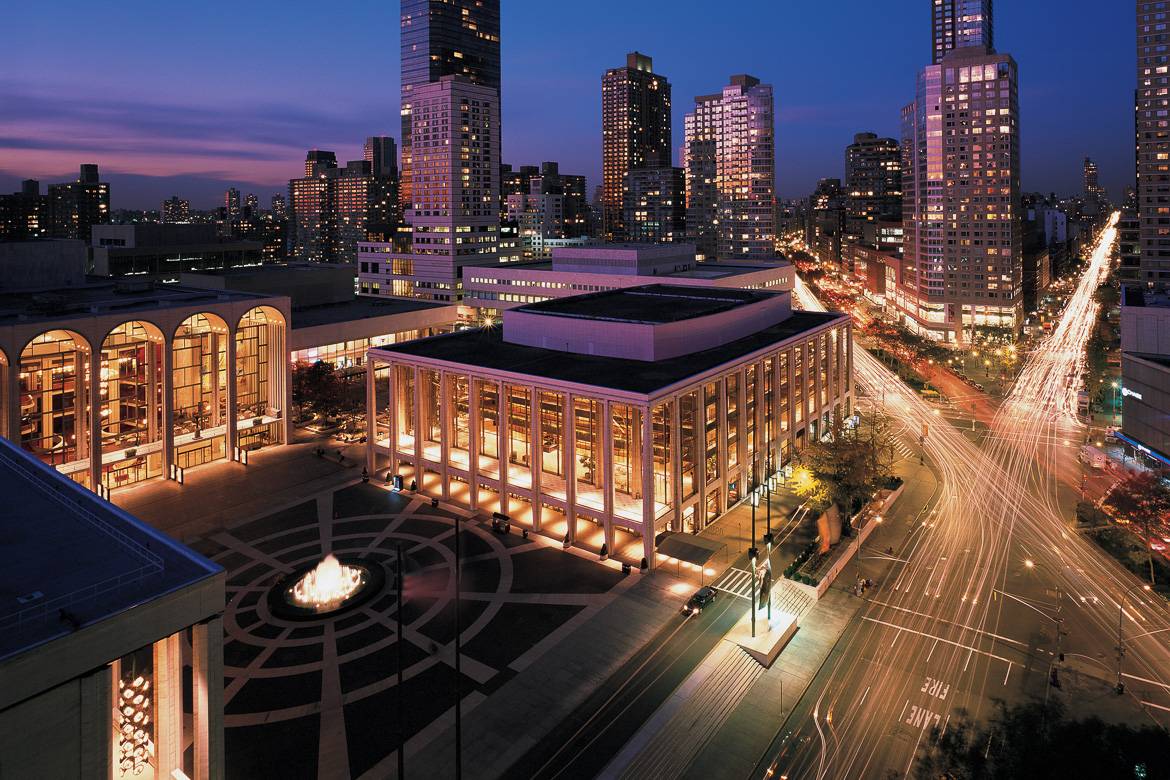 Lincoln Center always has a performance going on (Photo Credit: Smart Destinations)
New York City has always been a cradle for the arts and a place to see some of the world's best artistic performances, so it should come as no surprise that Lincoln Center makes this list. Home to the New York Philharmonic, the Metropolitan Opera, and the New York City Ballet, Lincoln Center is ideal for those with a classical taste for the arts. Lincoln Center is easy to reach from many of our Upper West Side rentals by foot or subway. The 1, 2 and 3 subway lines all stop at Lincoln Center, and it's also walkable from the Columbus Circle stop of the A, B, C and D lines.
2. LOCAL EATERIES
Milk Bar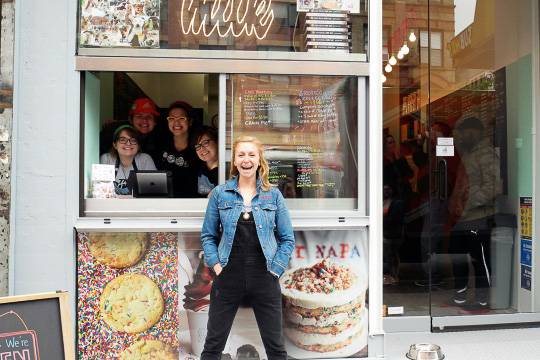 Get your sugar fix at Milk Bar
Home of the cereal milk soft serve (yes, such a thing exists), Milk Bar is every Instagram foodie's dream. Not only are their desserts mouth-watering, they are also beautiful to look at and, obviously, photograph. And just so everyone can join in on the fun, they even have lactose-free and gluten-free offerings and an energy cookie called SoulFuel that they created in partnership with SoulCycle!
Jacob's Pickles/ Maison Pickle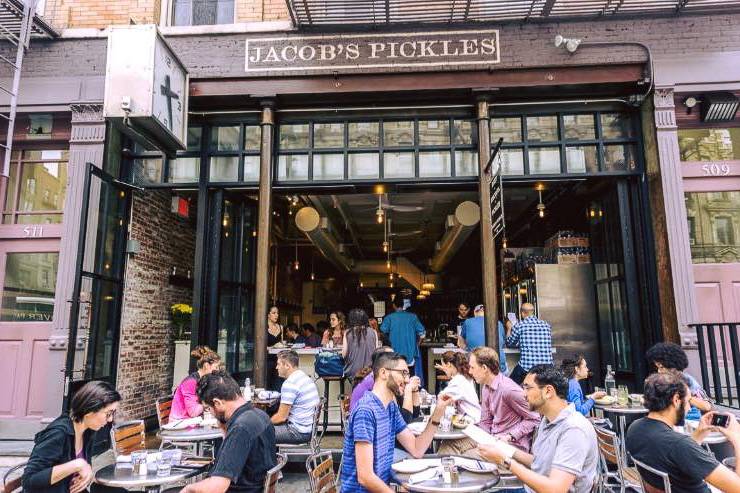 What will your favorite neighborhood brunch spot be? (Photo Credit: Jacob's Pickles)
No stay in the UWS is complete without a go-to brunch spot; that place is Jacob's Pickles. And while it is currently closed due to an unfortunate fire, its brunch menu is thankfully still being served at sister restaurant, Maison Pickle. Jacob's Pickle is a standout brunch spot thanks to its elevated Southern food menu. With choices like grits, biscuits and gravy, and a southern B.L.T., it's as if you were having brunch in Charleston. Of course, the pièce de résistance is the number of ways they can prepare a pickle (which should come as no surprise). Its most dramatic variation is the pickle-inspired cocktail.
Zabar's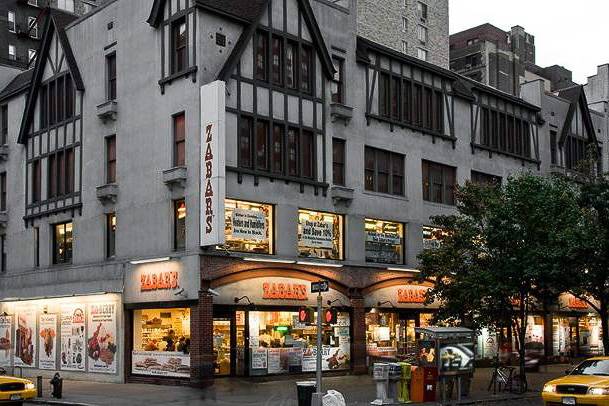 Zabar's is famous on the Upper West Side and around the world
When living on the Upper West Side, it's great to have a local spot to grab a quick bite or pick up some ingredients for a home-cooked meal back at your apartment. If you've never been to Zabar's, then you've probably heard it mentioned in your favorite TV show. From shows like Friends to The Simpsons, this specialty food store has made its mark in pop culture.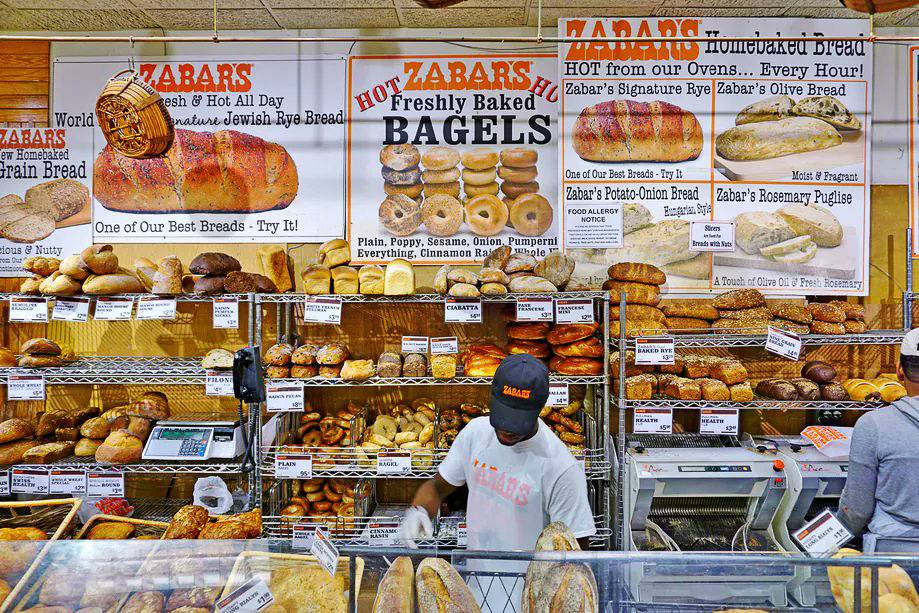 Don't forget to sample one of Zabar's famous bagels (Photo Credit: Zabar's)
Zabar's is also known for their assortment of bagels, smoked fish and cheeses; all items you'll definitely want to check out.
3. ENTERTAINMENT
Beacon Theatre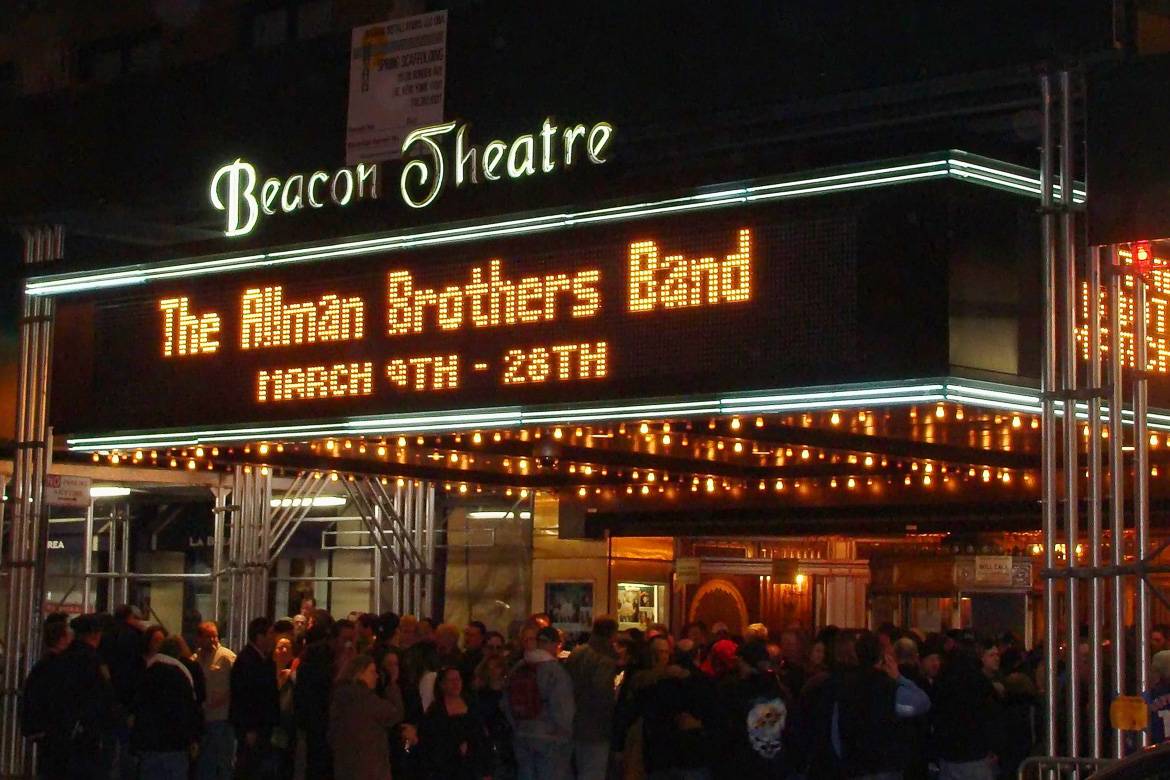 The Beacon Theater is the perfect spot to catch the latest concert tour
The Beacon Theatre is one of the great institutions of American entertainment. Originally envisioned as a movie palace constructed to showcase motion pictures and vaudeville, today this legendary theatre serves as a stage for many top artists. Big names like The Rolling Stones and Mariah Carey have graced the Beacon's stage, so it's definitely the local standby for catching all the latest and greatest shows.
Whether you're looking for culture, entertainment or recreation, the Upper West Side has plenty of options for all of them. Nestled between Riverside Park and Central Park, the UWS has an abundance of green outdoor spaces, avenues like Broadway, Amsterdam and Columbus Avenues lined with restaurants and shopping, and a plethora of museum and performance spaces to keep you entertained.
If you're ready to make the move to the Upper West Side, you can browse through our Upper West Side apartment listings online. Submit a request or call 1-212-255-8018 and we'll connect you with one of our agents to guide you in your housing search!
And don't forget to check back for our next blog on apartment shares on the Upper West Side, where you'll get a local perspective from one of our hosts with a room for rent in the area and take a peek into their apartment!