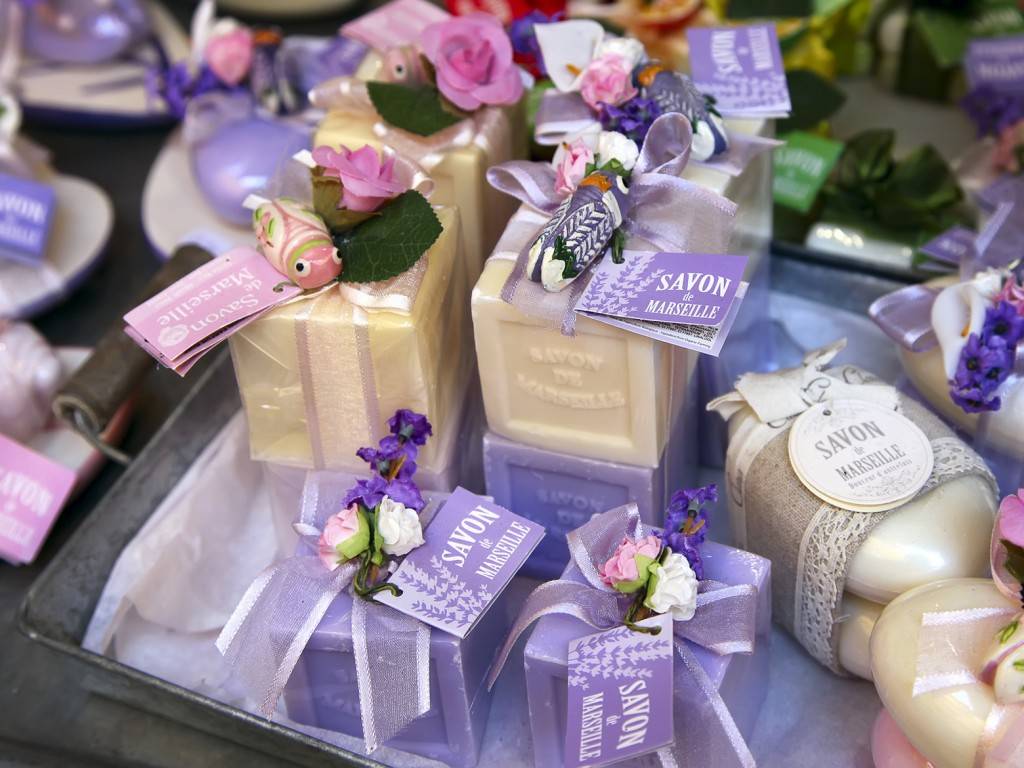 Beautiful handmade perfumes and soaps at a street market in Grasse, France.
While many ancient societies commonly used perfumes, it was the French that made it a luxury item. Known as the perfume capital of the world, the town of Grasse in the South of France has the ideal climate to grow essential flowers, including jasmine and lavender. These ingredients are used to create the absolute best perfumes the modern world has come to know and love. Discover the top five perfumeries in the South of France where you can get a firsthand look at how these marvelous scents are created.
1. Galimard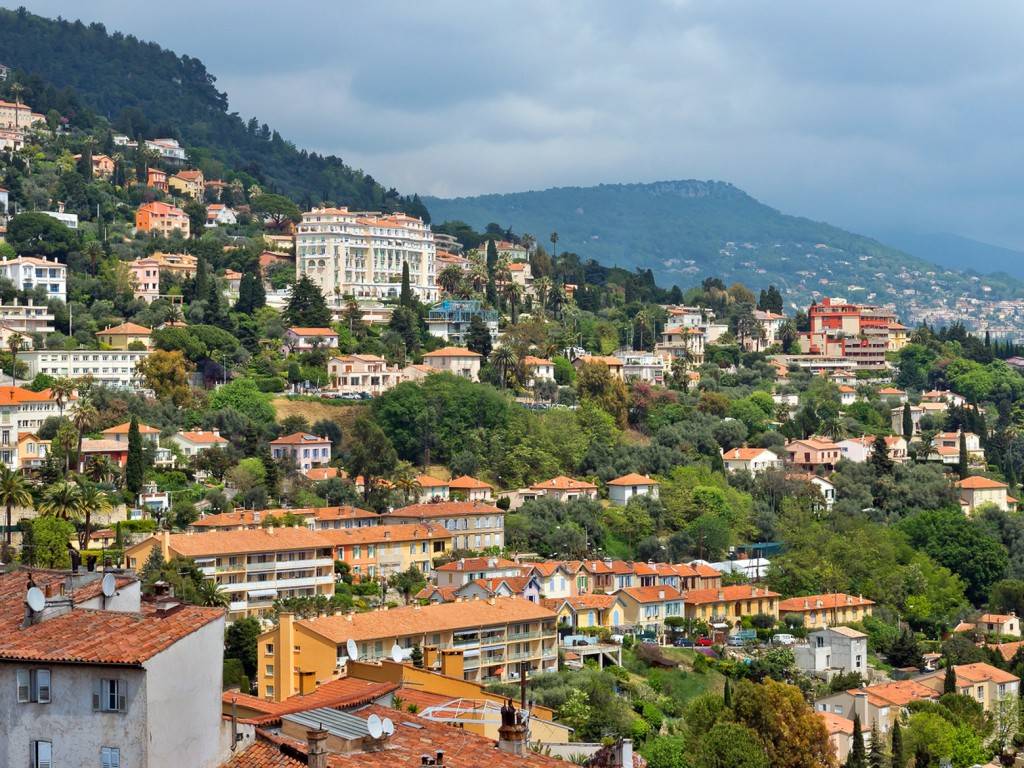 The lush greenery and flora on the hillsides in Grasse are used to make perfumes.
The Galimard Perfumery was originally founded by Jean de Galimard in 1747 and is the third oldest perfumery in the world. Yes, you read that right; this well respected perfumery is 268 years old! Since its founding, Galimard Perfumeries have maintained the original recipes that were used for King Louis XV, who reigned until his death in 1774. Its blend of jasmine, rose, lavender, orange flower and tuberose creates a scent that is loved by all. Did you know that you can take a tour of the factory and museum, which are located in Grasse? Offered 365 days a year, this guided tour will show you the laboratory where the perfumes are created from the extraction of locally grown fresh flowers. You can watch the bottling process and if you're lucky, may even be told some of the company's secrets to these time-honored scents! Stay in one of our vacation rentals in Nice, which have easy access to the town of Grasse and its perfumeries! Explore more about the city of Nice, France. Read the entire story here…»