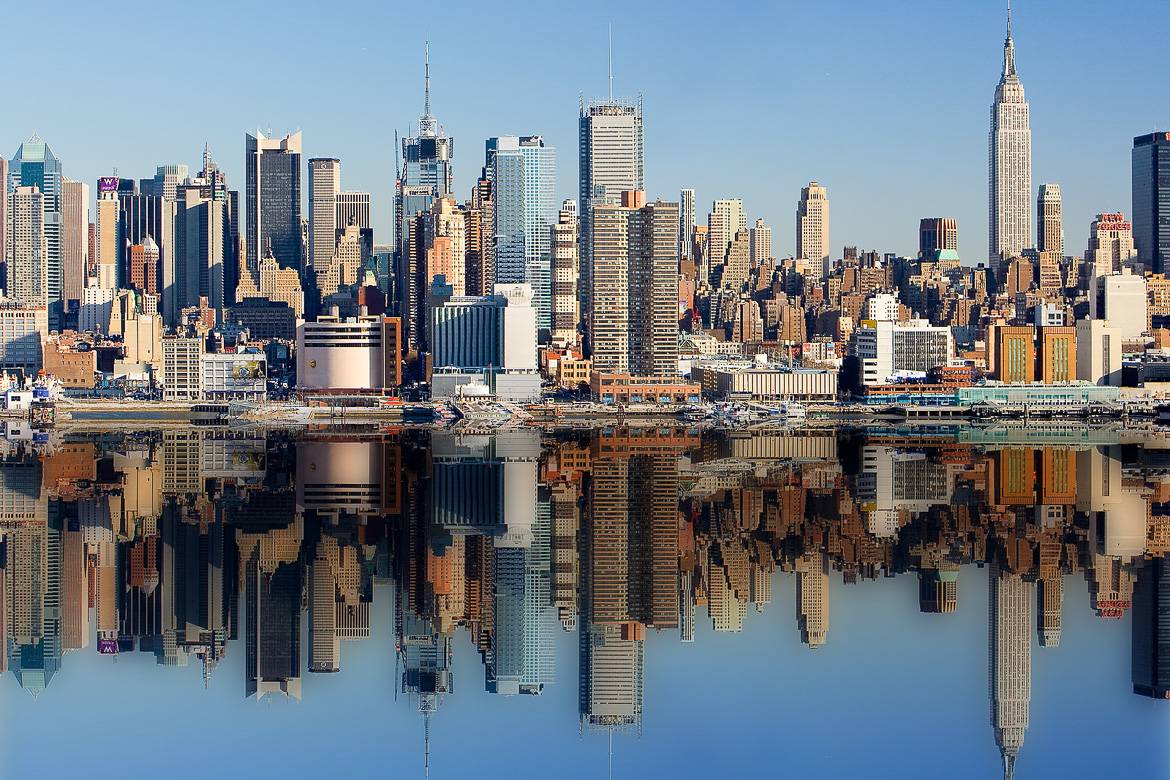 There's nothing like enjoying a nice brunch in New York City!
New York City is known for its history, landmarks, shopping, and of course, its food. On almost every corner you'll find a variety of restaurants serving cuisine from all over the world. What better way to enjoy some fine NYC food then with a delicious brunch? We've rounded up our top 10 brunch spots; just keep reading to discover them! When you start planning your trip, consider staying in one of our furnished apartments or one of our vacation rentals to see what it's like to live like a New Yorker!
1. Five Leaves
Head to Greenpoint, Brooklyn for a meal at this chill bistro that offers New American fare with an Australian twist. Five Leaves is open daily from 8:00 a.m. to 1:00 a.m., and serves brunch every day until 3:30 p.m. For brunch on the weekends, there may be a line, but it will be well worth the wait! If you go during the warmer months, you can eat outside, enjoy the weather, and see how the locals live. A popular brunch item is the Moroccan Scramble, a thick slice of grilled sourdough topped with fluffy scrambled eggs, spiced chickpeas, and crushed avocado.
2. Dizzy's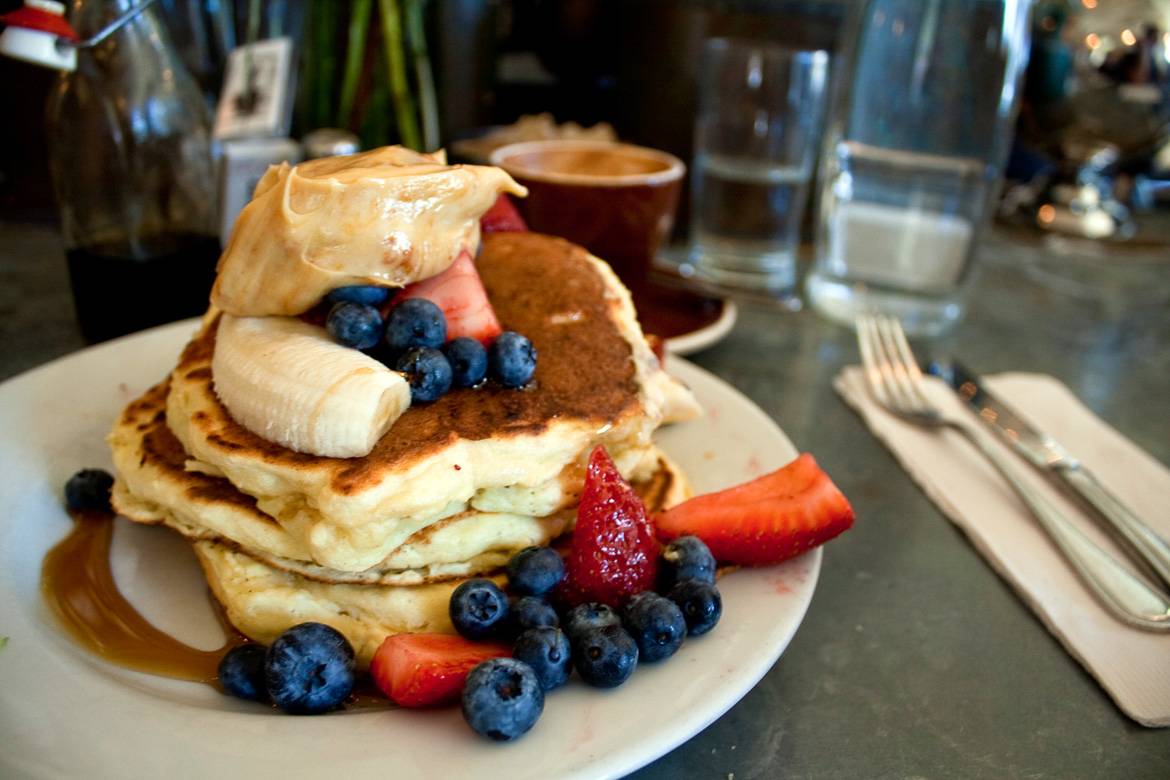 Be sure to give the fresh fruit-topped pancakes at Dizzy's a try!
While in Brooklyn, be sure to check out Dizzy's in Park Slope! Dizzy's serves brunch on Saturday and Sunday from 9:00 a.m. to 4:00 p.m. and has been a staple for Brooklynites and visitors since 1997. They have a large brunch menu with both vegetarian and gluten-free options. Before you visit, be aware that Dizzy's is a cash-only diner, but there is an ATM down the street. Once you're finished with your meal, see what it's like to live like a local in Park Slope!
3. Sotto 13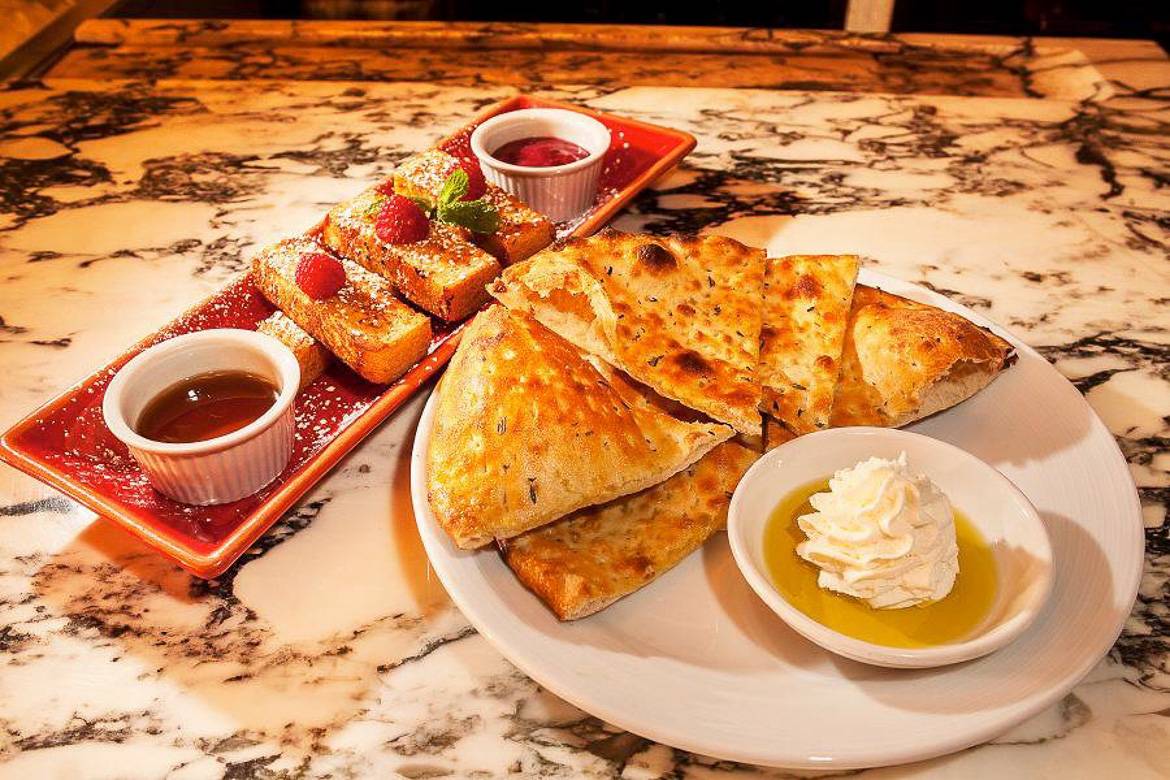 With the prix-fixe brunch at Sotto 13, you and your table can choose from a variety of brunch favorites.
Sotto 13 is a cozy Italian restaurant in the West Village with an extensive brunch menu. Their brunch, served on Saturdays and Sundays from 11:00 a.m. to 3:00 p.m., can be ordered individually, or you can choose to share a variety of dishes with others at your table. With their prix-fixe brunch, you can take your pick of brunch items and wood-fired pizza, all served to share. In addition, they have a do-it-yourself Prosecco bar where you can be your own bartender! If you don't want to wait for a table, you can make a reservation on their website. Got time to spare? Wander around the West Village and see how the locals live!
4. The East Pole
Make your way to the Upper East Side for brunch at The East Pole any time between 10:30 a.m. and 4:00 p.m. on Saturdays and Sundays. The restaurant in a historic brownstone has clean and sophisticated décor, featuring old maps and subtle nautical accents in the main dining room and bar. Be sure to try their banana bread with apple butter! There's plenty to do in the Upper East Side, so consider staying in a vacation rental to be close to all the action.
5. Juventino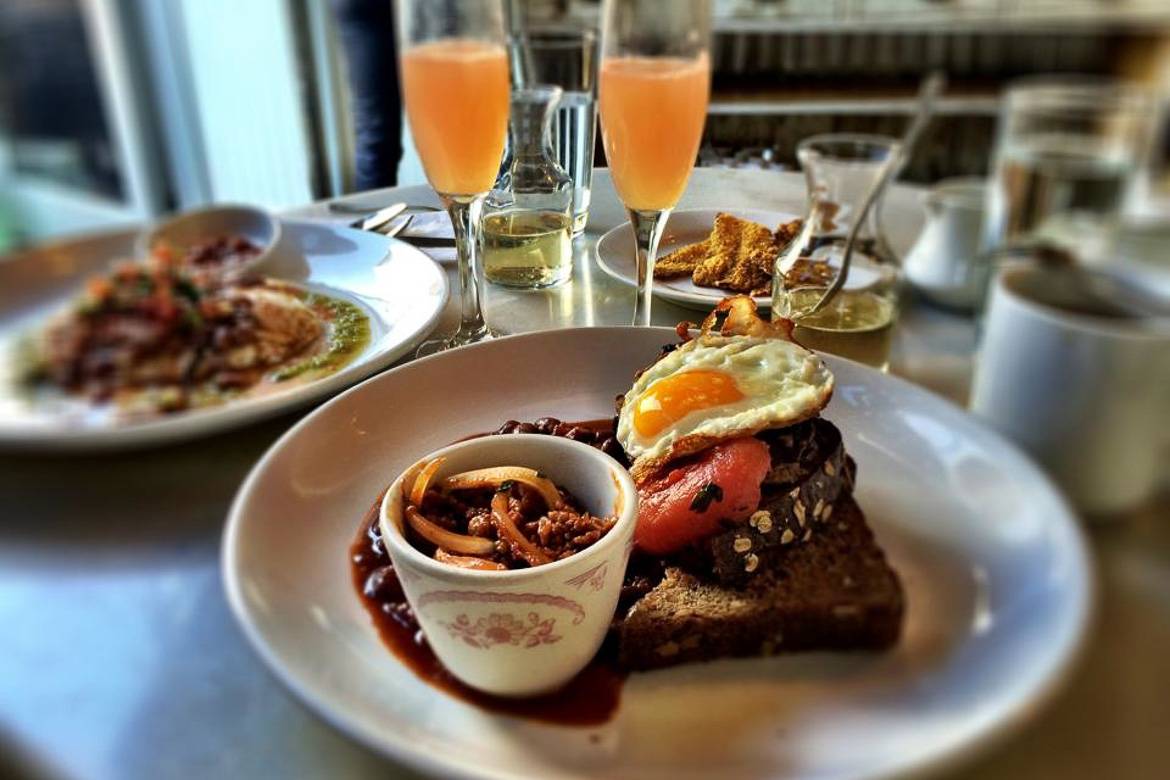 Enjoy Latin American favorites and breakfast classics for brunch at Juventino!
Juventino features breakfast classics as well as Latin American specialties at their Park Slope restaurant. Their brunch menu features a breakfast section as well as a more lunch-oriented menu for those who are a bit hungrier. Dishes include pork belly, duck breast, mac & cheese, and more. Stop by any day between 10:00 a.m. and 4:00 p.m. for brunch, and be sure to try their French press coffee! Coming to NYC for a long weekend? Check out our blog to find out how to make the most of your stay!
Note: As of March 2019, Juventino is permanently closed.
6. La Pecora Bianca
This Italian restaurant uses local ingredients in their dishes and their offerings vary from your traditional brunch menu. Options include burgers, steak, pasta, and more. This restaurant in the Flatiron District tends to be packed during peak hours, so you may want to make a reservation online to avoid a long wait. From this central location, you can get to many of our top 10 must-see sites in NYC!
7. Buvette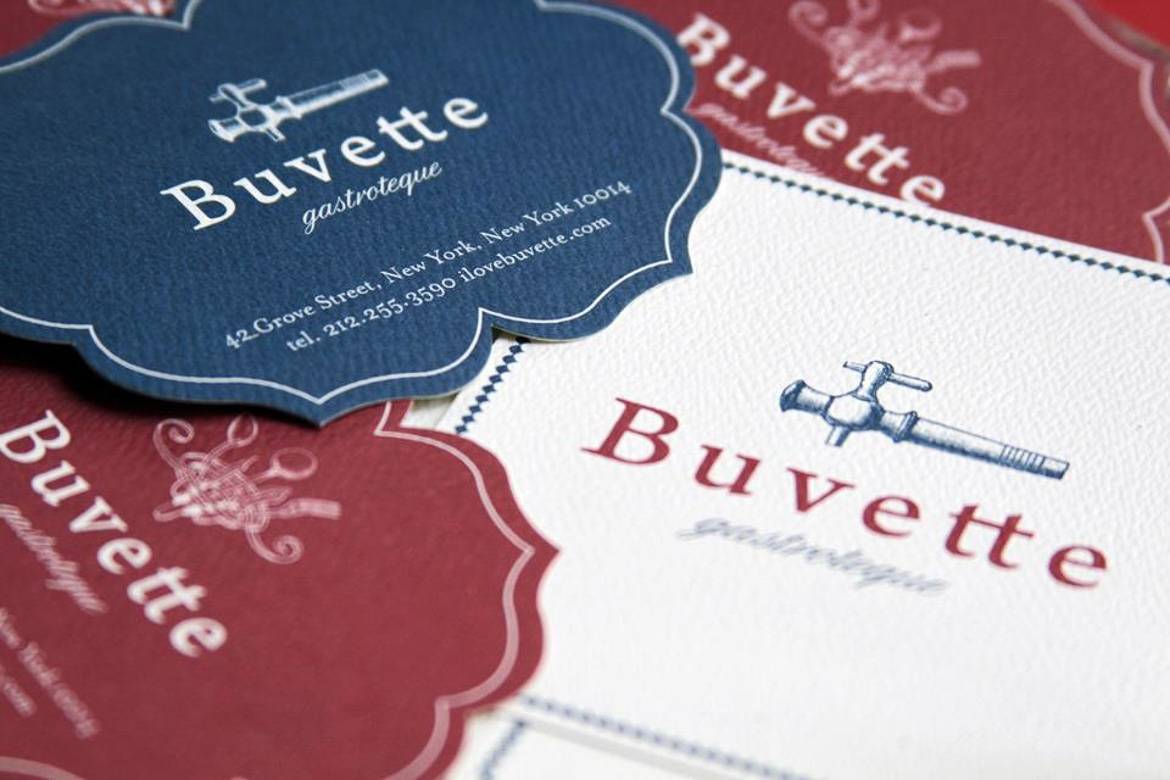 At Buvette, you can take your pick of small-plate French cuisine.
This petite bistro offers small dishes of French fare. Buvette, located in the West Village, is a can't-miss stop during your stay, thanks to their light and airy steamed scrambled eggs, small croissants, and espresso. Buvette doesn't take reservations, so be sure to get there early to avoid a long wait.
8. Aurora
Aurora allows you to walk into their perfectly-situated SoHo restaurant on Saturday or Sunday between 11:00 a.m. and 4:00 p.m. to enjoy one of their brunch specials for $22. This price gets you an entrée and a cocktail or fresh-squeezed orange juice. The Italian restaurant's quiet, relaxed atmosphere makes Aurora an oasis in this bustling neighborhood. If you fancy a coffee after your brunch, check out our top 10 coffee shops in New York City!
9. Bleecker Kitchen & Co.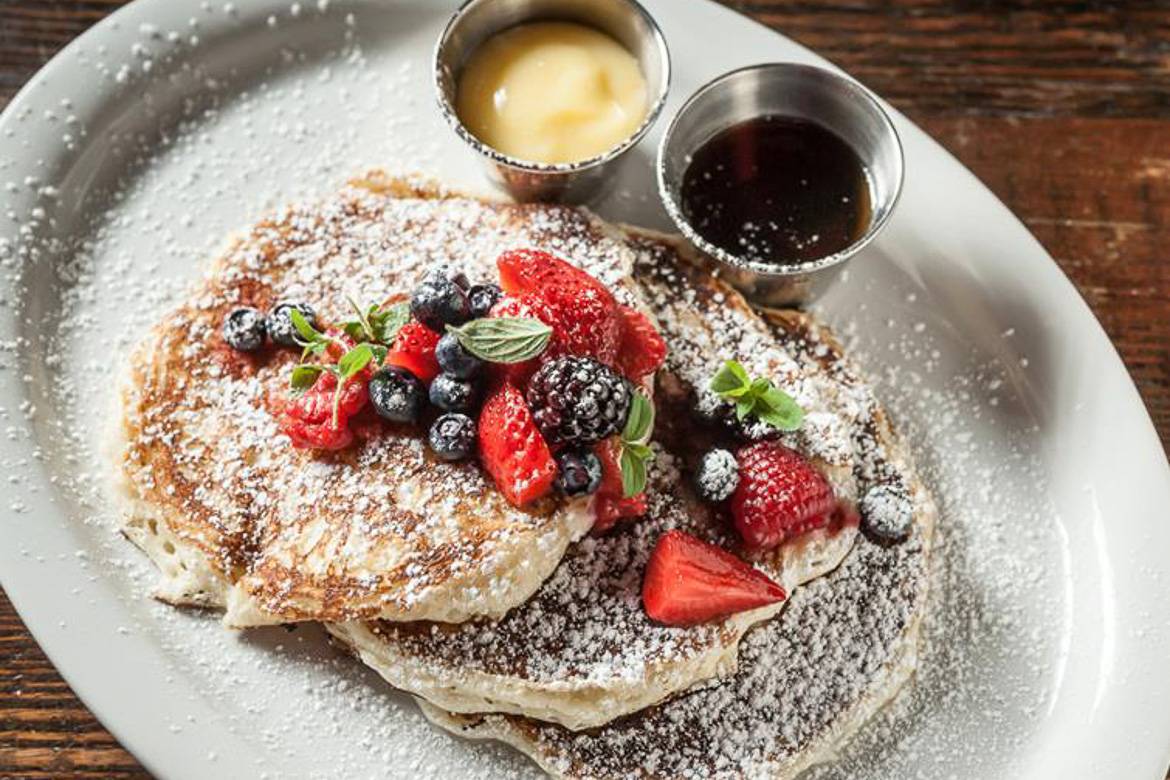 Enjoy brunch all day, every day at Bleecker Kitchen & Co.!
Bleecker Kitchen & Co. means business when it comes to breakfast food. They serve brunch (almost) all day, every day from 10:00 a.m. to 4:00 p.m. and 5:30 p.m. to midnight on Saturdays and Sundays, and from 11:00 a.m. to 4:00 p.m. and 5:30 p.m. to 10:00 p.m. Monday through Friday. The restaurant serves American comfort food, ranging from soups and salads to sandwiches and waffles. Sit at a table by the floor-to-ceiling windows and watch as the crowds pass through NoHo!
Note: As of March 2019, Bleecker Kitchen & Co. is permanently closed.
10. Rye
Rye serves American food and cocktails in a speakeasy-like venue with a vintage mahogany bar. Located in Williamsburg, Rye offers brunch on Saturdays and Sundays starting at 11:00 a.m. Be sure to try the Rye Benedict, which is made with pork belly. With North Brooklyn gaining popularity in recent years, be sure to see how the locals in Williamsburg live!
There's nothing like waking up in New York City on a weekend (or any day!) and going out for brunch. Regardless of where you grab a bite to eat, your stomach will thank you. Dining out for lunch or dinner and need some suggestions? Check out how you can tour the world with food in New York City!
Do you have any favorite NYC brunch spots, or love any of the restaurants above? Be sure to let us know your thoughts in the comments below!