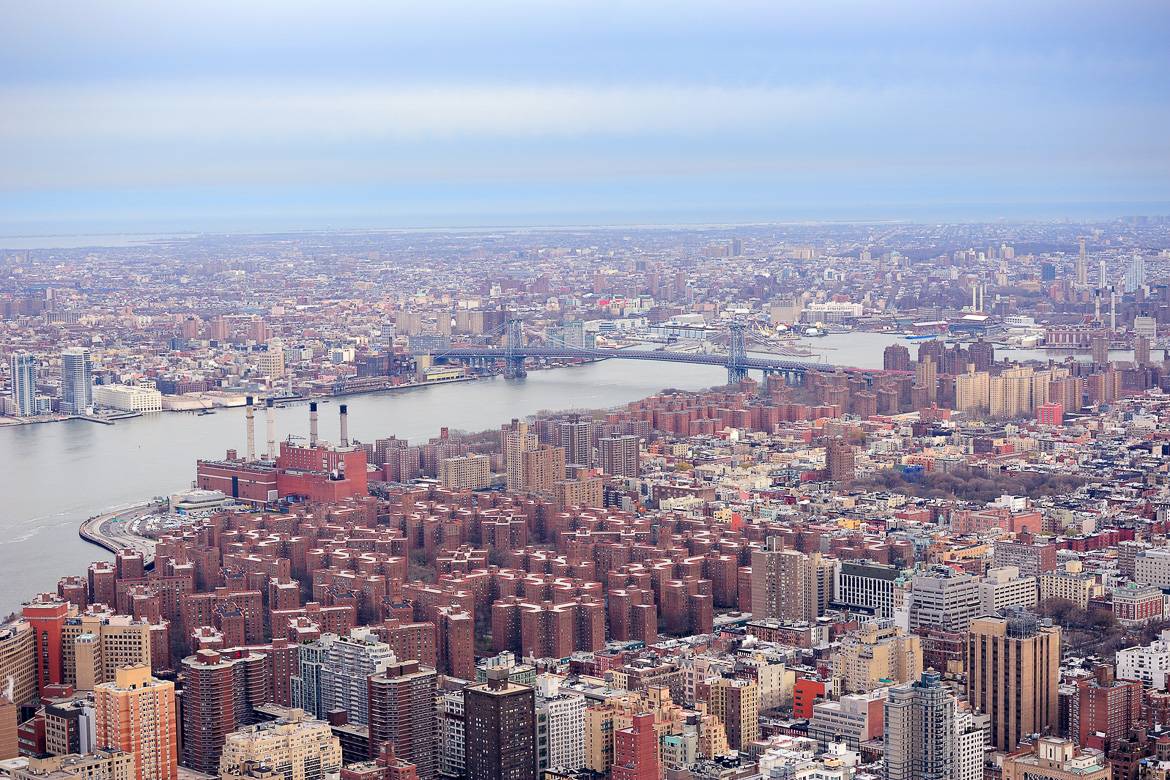 Overlooking the East River, Williamsburg is a hip neighborhood and full of vitality
Brooklyn has always marched to the beat of its own drum, with a rich array of cultural enclaves, artistic and architectural triumphs and outdoor attractions separate from its New York siblings. (Check out this Brooklyn guide for further proof.) Recent years, however, have intensified the borough's popularity. Although the neighborhood of Williamsburg has existed since the early 19th century, the past decade has made it the poster child for Brooklyn's widespread recognition.
Welcome to Williamsburg, in Brooklyn
Williamsburg lies in the westernmost area of Brooklyn. It is situated north of Bedford-Stuyvesant, south of Greenpoint, west of Bushwick, and east of the East River. Originally an industrial epicenter, Williamsburg is now associated with the hipster and indie music scenes. Like much of Manhattan, the borough abounds with celebrities, from current residents like actors Ed Westwick and Zoe Kravitz to those born or raised in the neighborhood pre-reinvention, like author Henry Miller, award-winning star Barbra Streisand, and singer Barry Manilow.
Williamsburg's proximity to Manhattan makes it an attractive option for anyone living in the city. The Williamsburg Bridge connects the Brooklyn district to the Lower East Side of Manhattan (discover our neighborhood guide of the Lower East Side) while multiple subway lines run underneath the neighborhood. When staying in New York City, don't rule out the outer boroughs – Williamsburg might just be the perfect fit for you! Read the entire story here…»