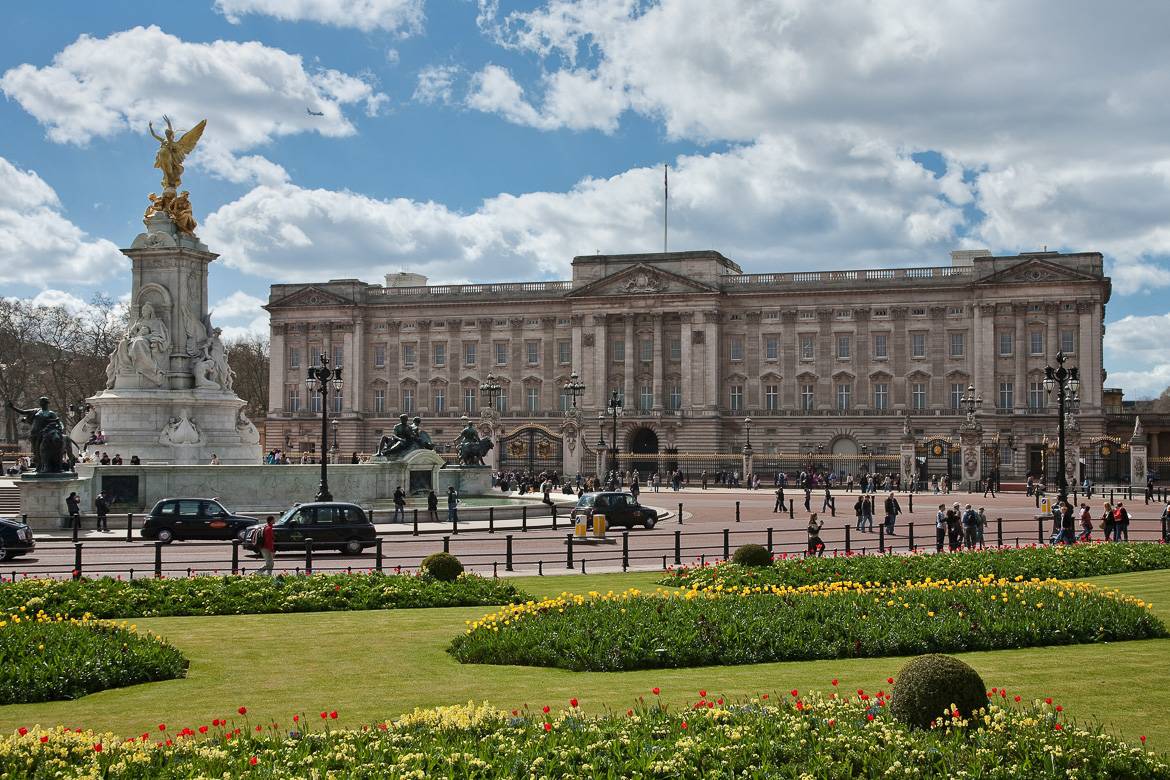 Buckingham Palace is not for rent - but you can still find a fab furnished flat in London (Photo credit: David Iliff)
As warmer weather arrives, there's no better time to cross the pond and check out all the cool events going on in London this spring! Indulge your senses in manicured English gardens, try a different spin on afternoon tea, or just soak up some British culture along with that springtime sun. Whatever your excuse to take that trip to London you've always dreamed of, make it a truly authentic adventure by experiencing life like a local. Rent a flat with English character, a view of the Thames or a unique local neighborhood vibe. At New York Habitat, we have apartments for every taste and style so you can find the perfect rental in London to call home.
RHS (Royal Horticulture Society) Chelsea Flower Show (22-26 May)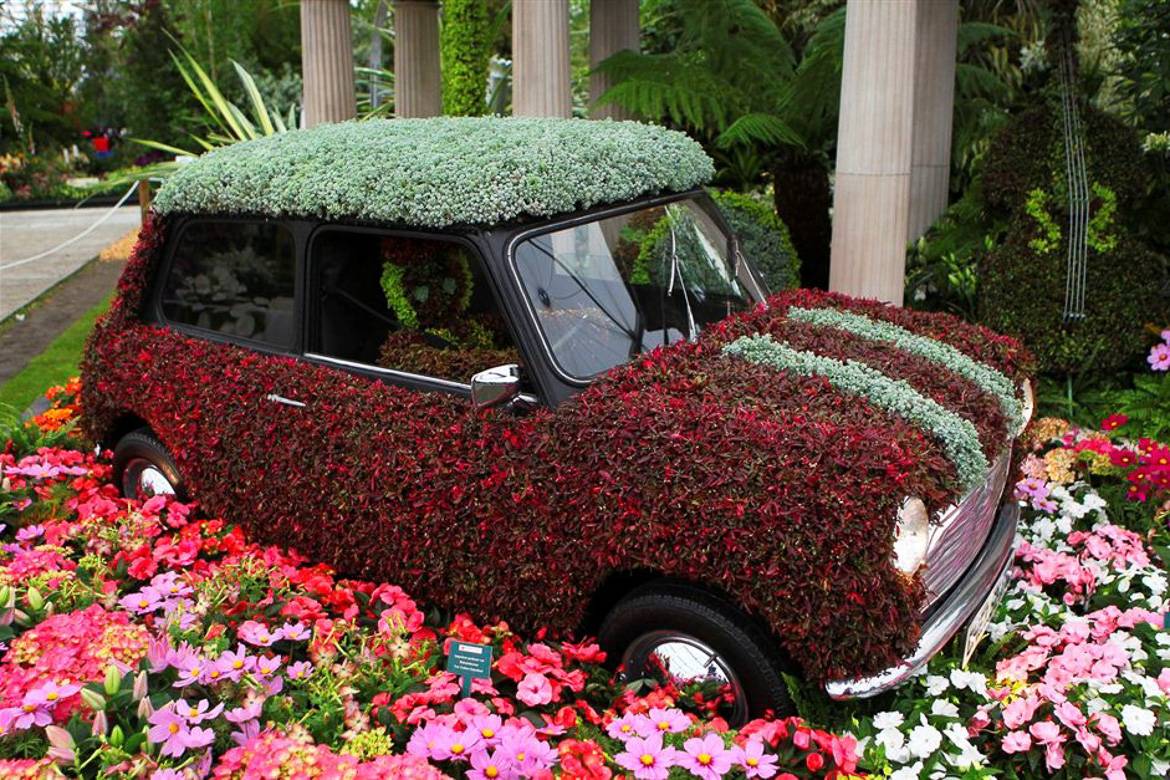 Nothing screams London in spring like a Mini Cooper made of flowers
What better way to salute spring than with an explosion of colorful flowers at the Chelsea Flower Show, the most famous flower show in the United Kingdom? Walk around the grounds of the Royal Hospital Chelsea and see the breathtaking, award-winning floral and horticultural displays featuring rare plants and flowers. And while you're in the area, make sure you take a stroll through the charming neighborhood of Chelsea as well.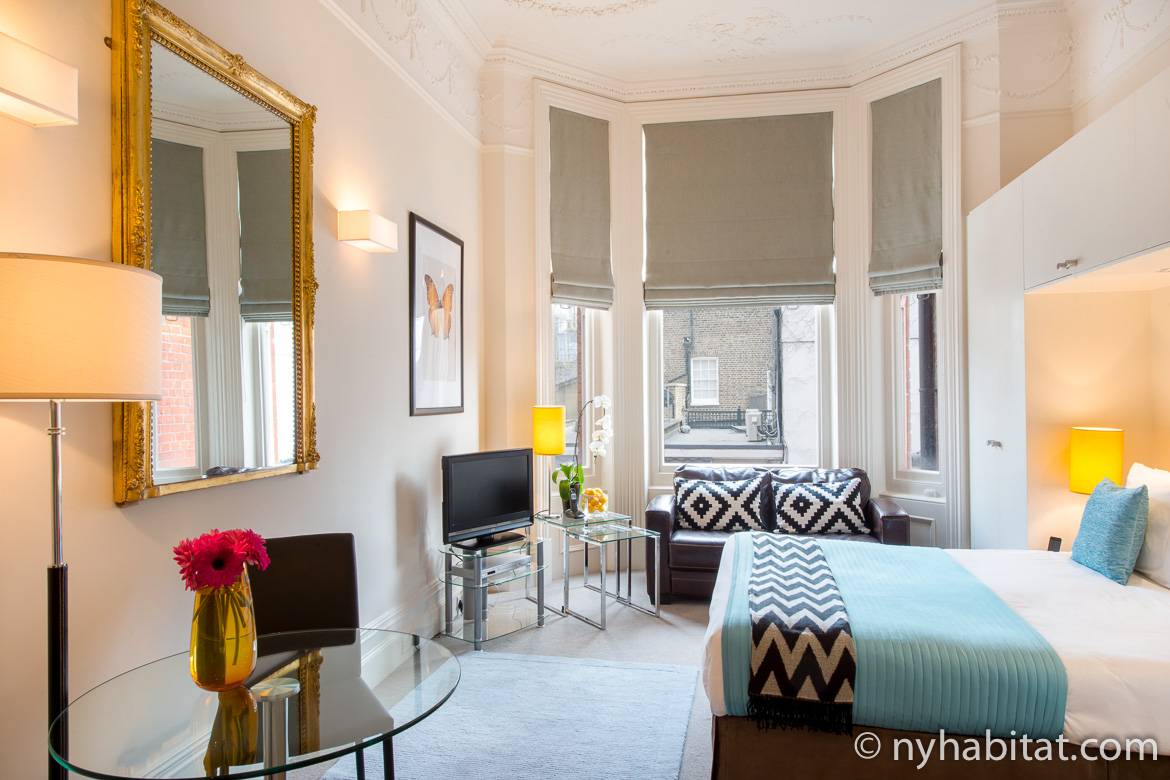 Rent a charming English flat in Chelsea this spring and live like a local!
This classically chic Chelsea vacation rental apartment features bright, cheerful colors that bring the joy of the Chelsea Flower Show home with you and complement the artsy character of the neighborhood. Enjoy a modern English living space filled with bold patterns and exciting colors, just like the neighborhood itself. This studio vacation rental evokes old-world British charm with classic features such as bay windows and crown molding surrounding a regal gilded mirror as a focal point. The cheery yellow tile backsplash gives the kitchen a burst of spring color, while the kitchen comes equipped with everything you need to prepare convenient meals at home. After a day wandering London and hitting all the best events, you'll enjoy the spa-like shower and cozy bed that await you at your London vacation rental. Once you're rested, head to Knightsbridge for a day of shopping, surround yourself in history at the Natural History Museum or Buckingham Palace, or just enjoy a relaxing spring day in Hyde Park.
Underbelly Festival in South Bank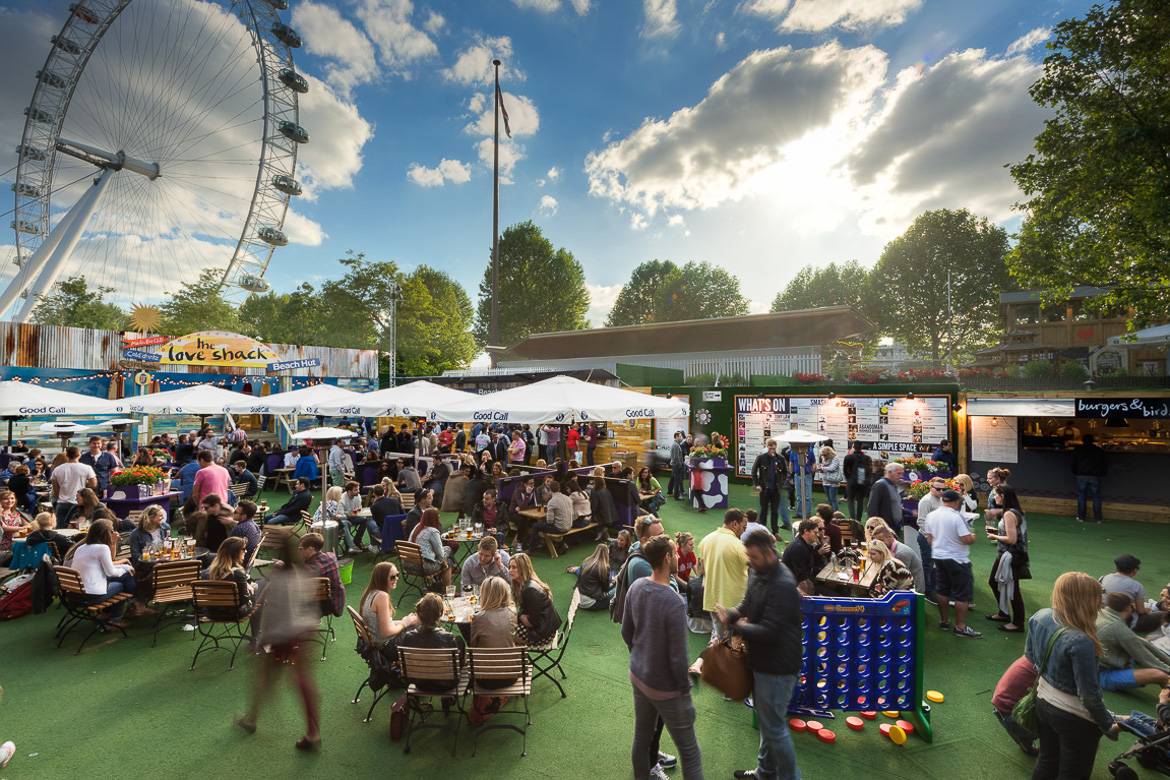 Spring festival season is in full swing in London (Photo credit: Underbelly Festival Southbank www.underbellyfestival.com/Facebook/Instagram UnderbellyFest)
For some excitement and entertainment, come out to London's South Bank for Underbelly Festival beginning on April 6th. This pop-up festival includes a circus, comedy acts, international food and drink, and children's entertainment, so there's something for everyone! The festival celebrates its tenth anniversary this year and is the perfect way to welcome the warmer weather with one of the biggest live entertainment offerings in London.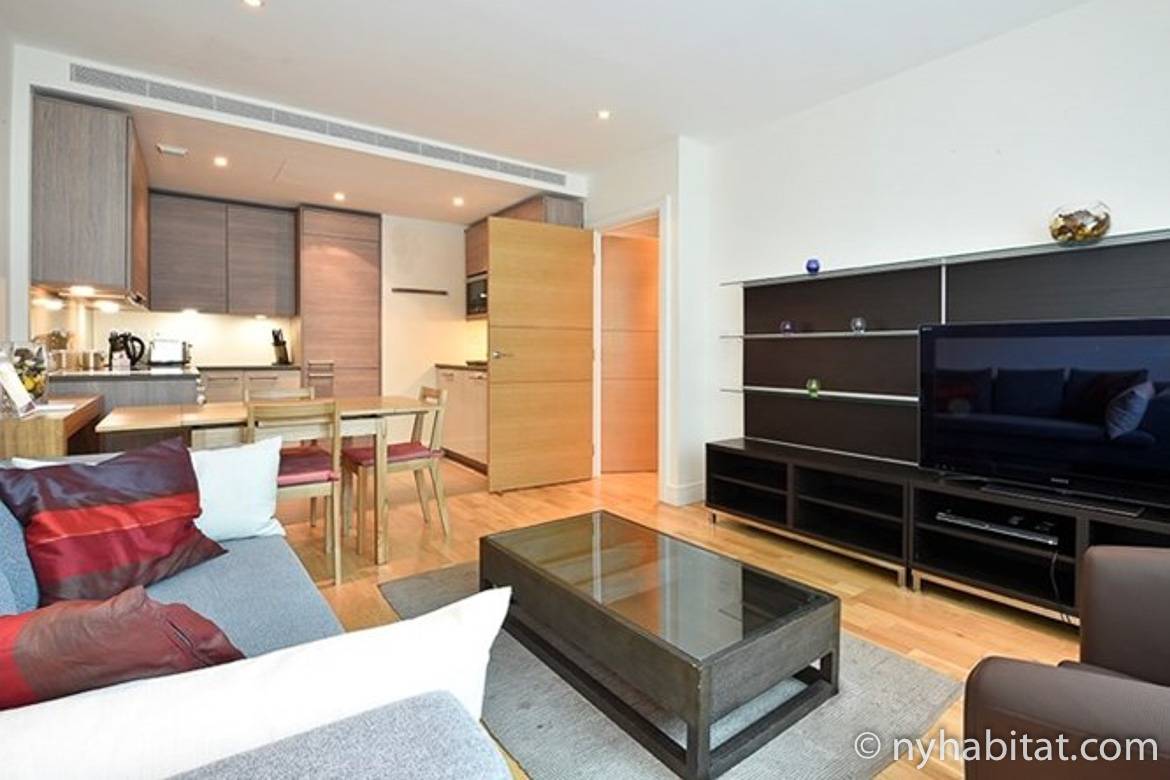 This 2 bedroom vacation rental is perfectly sized for a family
If you're taking the family to London, this 2-bedroom vacation rental in Vauxhall sleeps four and is close to the Underbelly Festival, making it the perfect spot to settle into for a family vacation. It features a cozy "family home" feel with wooden accents and a large TV for enjoying some low-key entertainment or keeping the kids occupied at the end of the day. The spacious, modern kitchen is designed with cabinets with a wood finish and is great for preparing meals at home, keeping more money in your wallet for those must-have London souvenirs. Two double beds provide room for everyone to retire comfortably after a day out and about in the city. Even the two spa-inspired bathrooms with tree trunk-like cabinetry, stone walls and glass enclosed rainfall shower will remind you of fun-filled spring days enjoying nature in London.
Shakespeare at the Globe Theater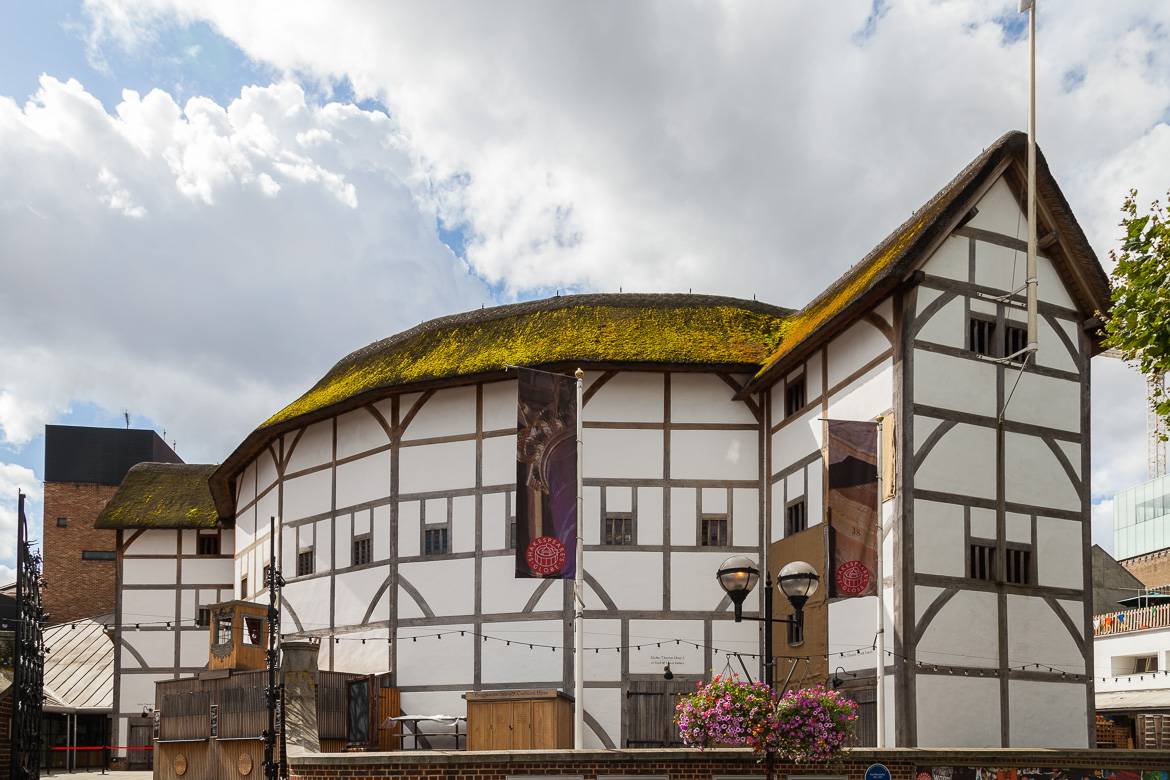 Enjoy Shakespeare in the open air this spring in London
There couldn't be a better way to spend a spring day than at the open air Globe Theatre watching a Shakespeare play! Experience a few of Shakespeare's most famous dramatic works in the theater where his stage company performed! Beginning April 25, see a production of one of Shakespeare's most famous plays, Hamlet, or if you prefer a comedy, see As You Like It beginning May 2. The beautiful building is fully restored to how it would have looked in Shakespeare's time for the most authentic experience, and don't worry about being cooped up inside on a beautiful spring day; at this theater you can immerse yourself in the outdoors.
After a day at the theater, relax at this luxurious and modern 2-bedroom furnished apartment. Located right in Southwark, this apartment is right near The Globe Theatre, as well as other area attractions like the Tower Bridge and the Millennium Bridge. Whether you're in London for a short trip or a longer stay, this apartment is available by the night or week as a short-term vacation rental or a longer-term furnished rental for stays of 1 month or longer. Multiple couches and seating in the living room and a large dining table accommodate a group or family with ease, while a wall of windows provides sunny views. Even a seasoned chef would be impressed by the huge kitchen offered in this apartment. There's even a laundry machine in the unit to tackle the everyday housekeeping that traveling with a large group necessitates. After a day of touring, a king bed in the master bedroom and two twin beds in the second bedroom offer space for everyone to unwind. Step out onto the balcony and enjoy an after-dinner drink with a view of the Thames!
London Wine Week (14-20 May)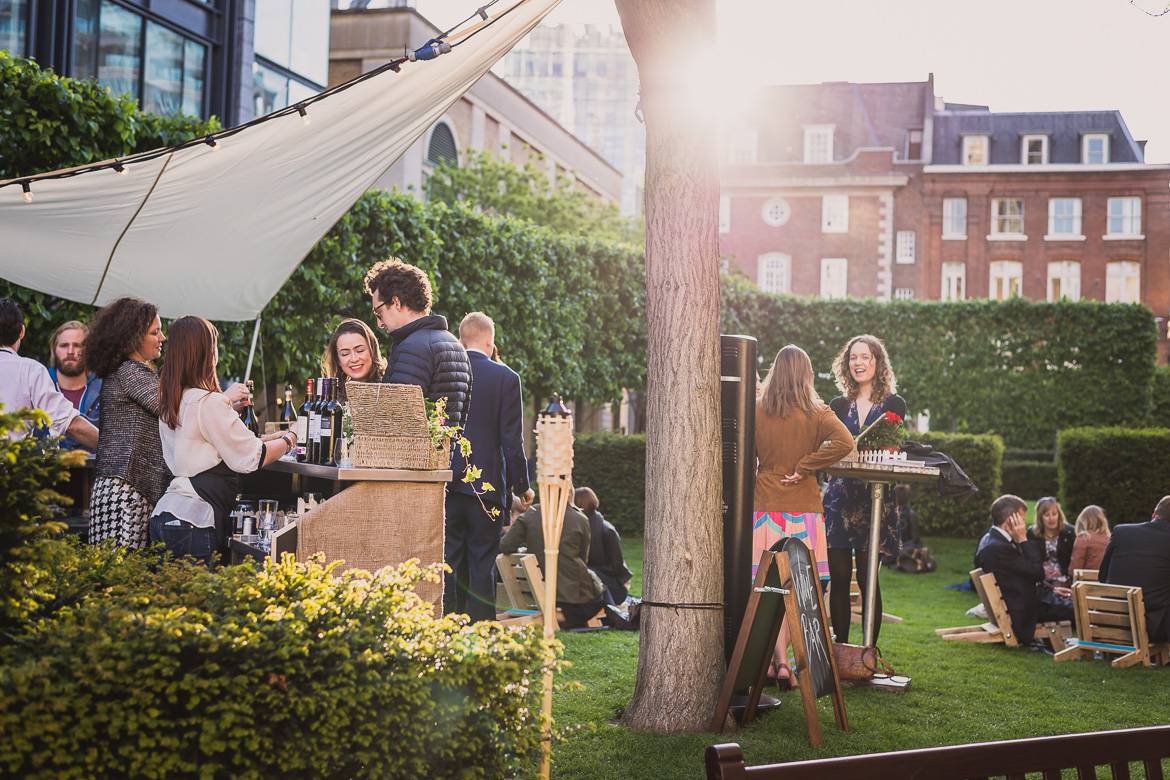 Meet up with locals at a wine tasting in London (Photo credit: DrinkUp.London)
Speaking of drinks, you can indulge in some late-spring libations at London Wine Week from May 14th-20th. Sample from over 125 wine bars, participate in wine tastings or enjoy even more al fresco dining with specially-curated wine and dinner pairings.
Museums at Night Festival (16-19 May)
Before or after you socialize with the locals over drinks, don't forget to also soak up some British culture and heritage at the three-day Museums at Night Festival during which museums and galleries around London open their doors for special after-hours activities.
Thames Afternoon Tea Cruise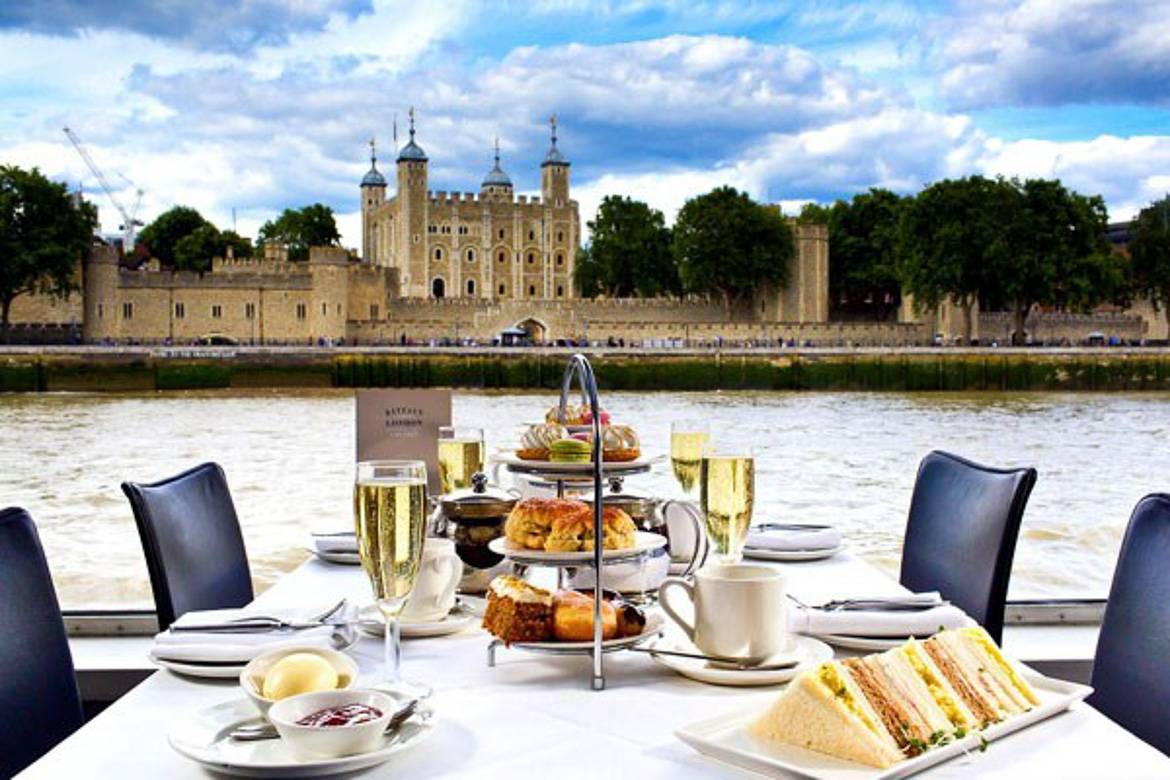 You must do afternoon tea on the Thames
It wouldn't be a trip to London without sipping some British tea, now would it? Now you can enjoy your tea while you tour the sights of the City of London along the River Thames by booking one of the dozens of sightseeing cruises offered. Welcome the spring weather in a traditional English way with a spot of afternoon tea on a special teatime cruise, starting in April.
Dining al fresco at Canary Wharf
Dining "al fresco" on an outdoor patio or terrace is a popular springtime activity for Londoners. Along Canary Wharf on the River Thames, numerous restaurants offer outdoor seating to enjoy the beautiful spring weather in London, and cuisine options range from traditional English to Chinese and Spanish cuisine.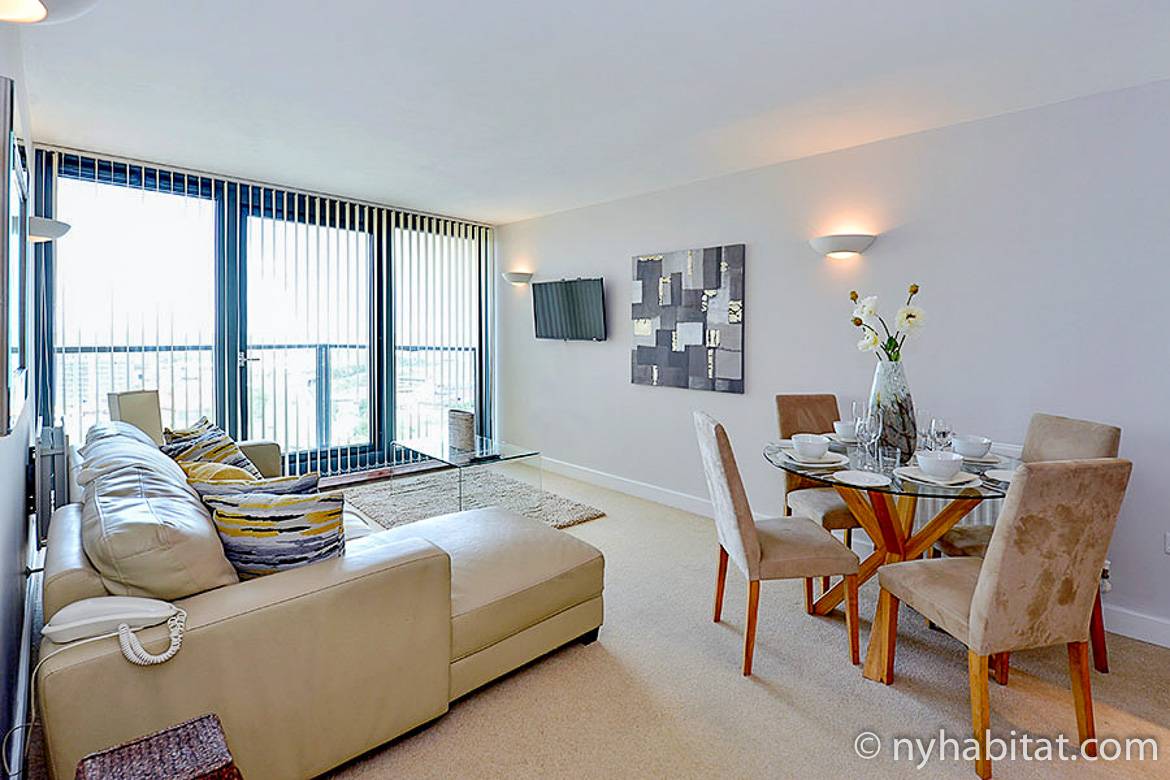 Rent an apartment with a river view in London
Be close to the Thames waterfront when you reside in this 1-bedroom furnished rental in Canary Wharf that is also available nightly and weekly as a vacation rental. You'll have the option to stroll through the neighborhood's many restaurants and shops and take advantage of the outdoor dining options—or stay in and use the spacious kitchen to prepare your own meal in this airy space. You can work off all the calories afterward at the convenient on-site gym in the building. After dinner, curl up on the sectional sofa and enjoy the waterfront views or step out onto the balcony and breathe in that fresh spring air!
WWT London Wetland Centre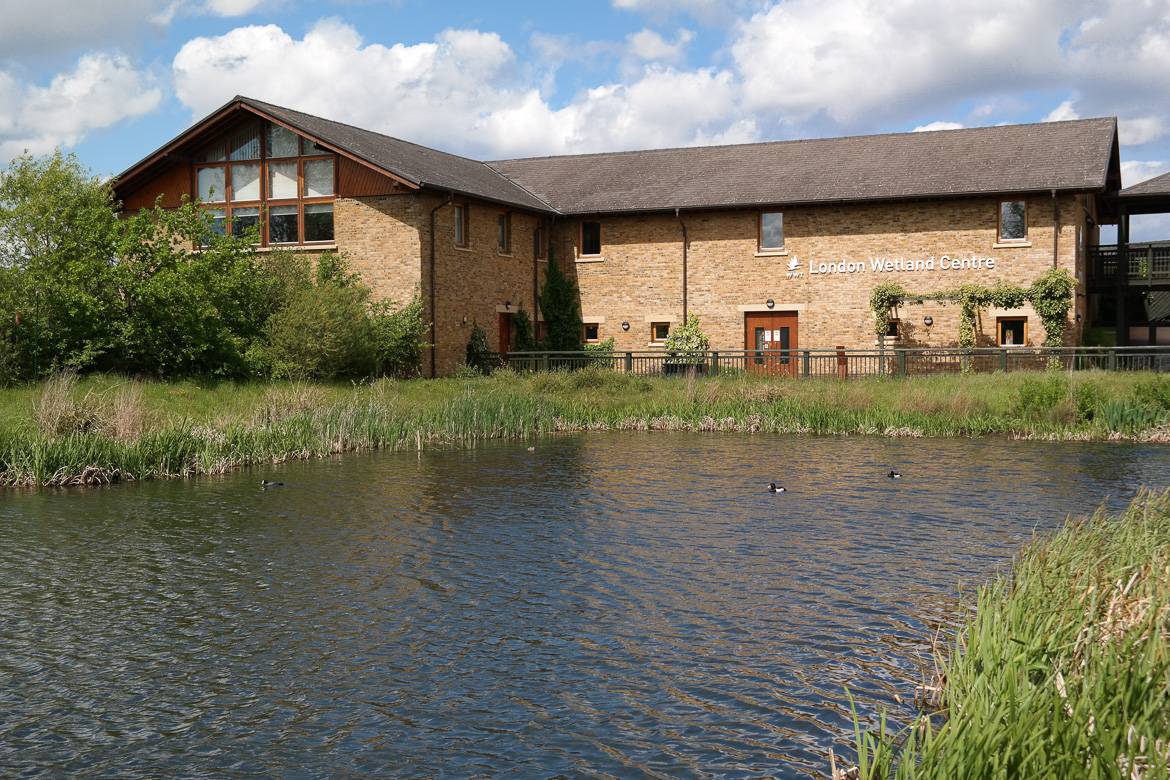 Get close to nature at the London Wetland Centre (Photo credit: Jeff Reuben)
Another way to enjoy being waterside is by visiting this 105-acre wetland and wildlife center on the western side of London. Stroll along the walkways in these wetlands to experience the natural side of springtime in the area and take the opportunity to spot sprouting plants, newly-hatched birds and baby animals, plus enjoy plenty of activities for kids.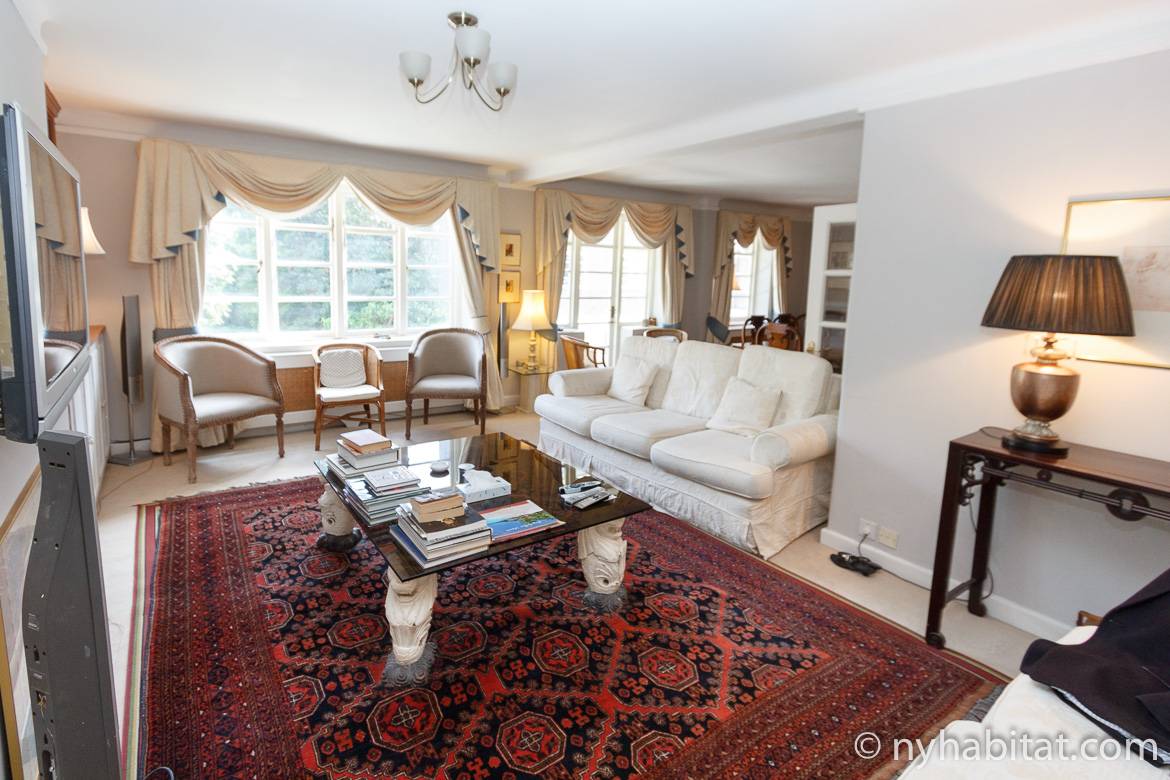 This 4-bedroom/3 bath furnished apartment is reminiscent of an English country house
After a day of experiencing all the wonders of spring at the London wetlands, imagine coming home to this spacious 4-bedroom/3 bath apartment that feels like an English country house. This cozy home is perfect for sharing with friends or for a large extended family. In this rental everyone can enjoy their own private bedroom, and multiple bathrooms means no waiting in line to get ready in the morning. Spend some alone time on the balcony enjoying the greenery or gather together at the dining table over a family meal and make your trip truly unforgettable.
New York Habitat has an array of London furnished rentals for every taste, from classic British refinement to modern London hipster. Browse our website and find your favorite spot to call home for a spring trip to London.