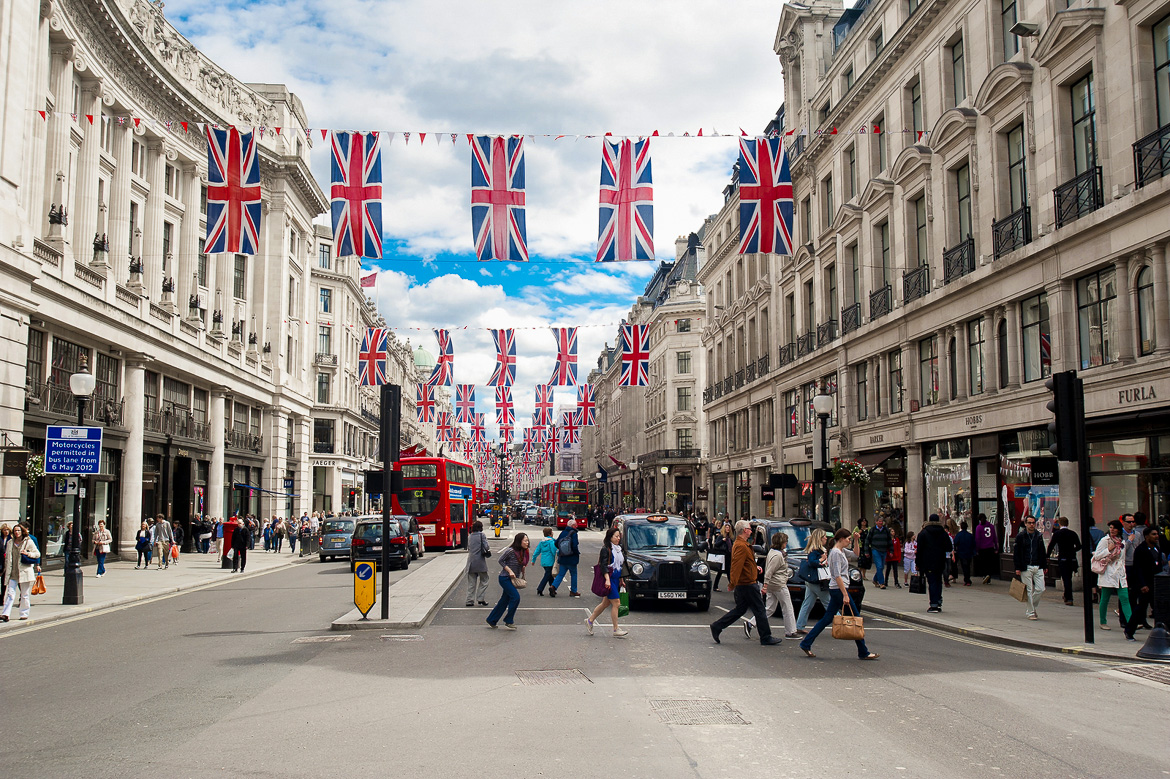 The beautiful summer weather in London brings locals and travelers alike to the city's beautiful streets
Summer has begun, and with it one of the best times of the year to visit London! If you're dreaming of a London vacation this summer but you're not sure where to start, you're in luck: Not only do we have a guide to our best bets for summer fun that native Brits look forward to all year, but we also have plenty of furnished apartments close to any activity that interests you. The city of London offers unique opportunities to experience the authentically urban vibe of the city with street fairs and outdoor movies, but also a chance to escape to a natural sanctuary through one of the city's many parks and outdoor spaces. Read on to see everything exciting happening in London this summer and plan the getaway that's perfect for you!
Spend a day at Fulham "Beach"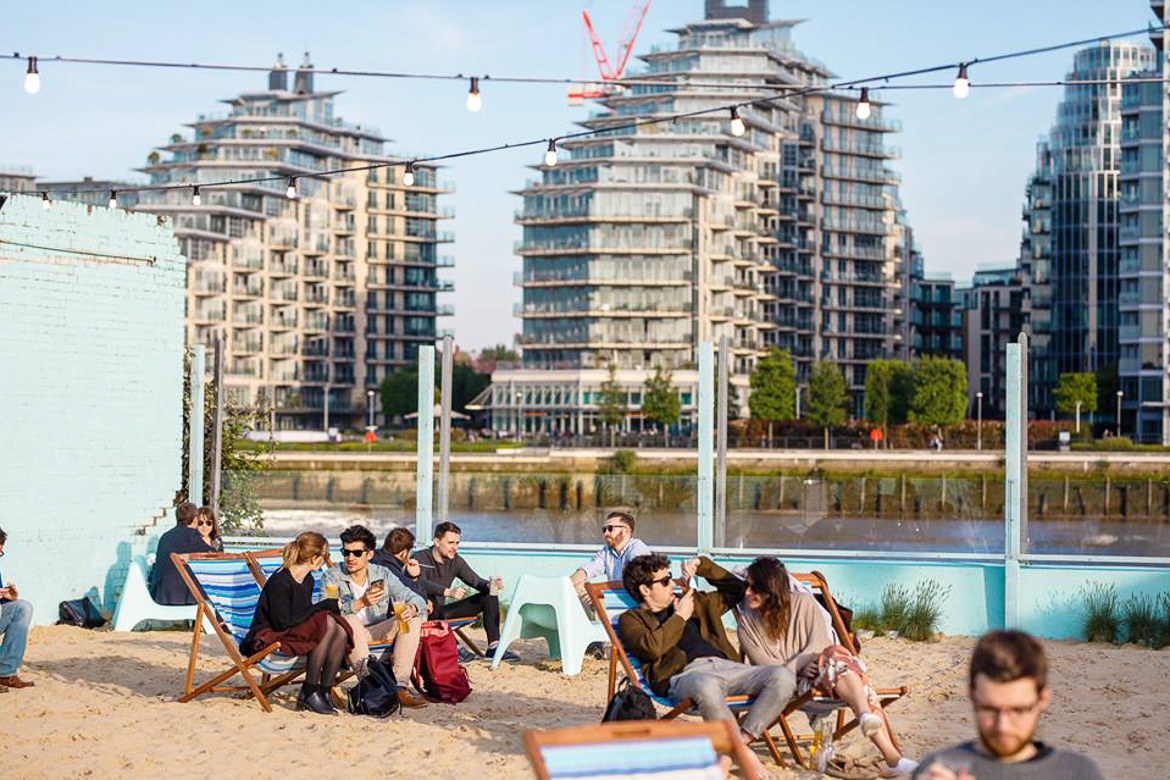 Enjoy a day at the "beach" along the Thames in the heart of London! (Photo credit: Neverland London)
Returning for its second year in 2018, Neverland London will be transforming the banks of the Thames into a sandy beach in the borough of Fulham. For a nominal fee, Londoners can enter a sandy space decked out with cabanas, palm trees, lounge chairs and more for a taste of the seaside without dropping tons of money on a vacation. The beach club promises plenty to do, with a lineup of food stalls, pop-up shops, bars, and even the possibility to rent out a personal butler to prepare cocktails for your entire party! If you're looking for an even more authentic British seaside experience, though, don't worry; a stay in London is highly conducive to a day trip to a beautiful seaside town like Brighton!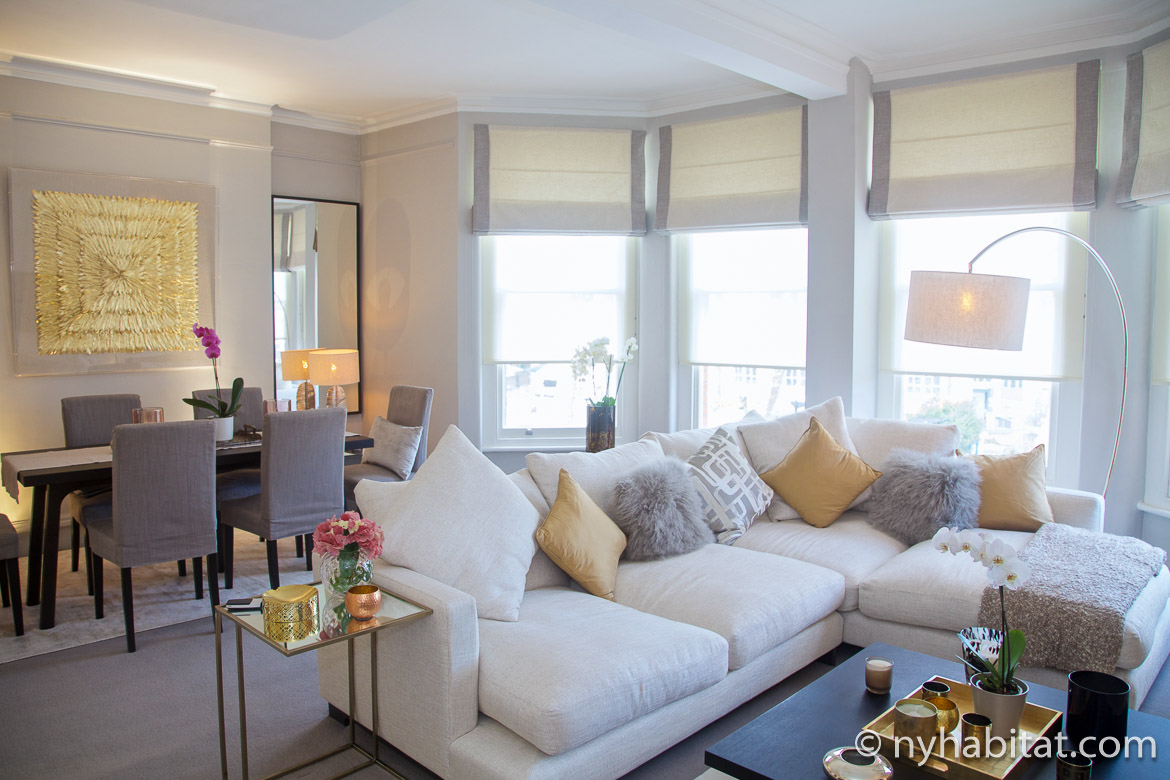 Live in a posh apartment perfect for a vacation with friends!
The hip vibe of Neverland London's Fulham beach club is perfectly complimented by this 2-bedroom vacation rental in Fulham. The apartment is professionally decorated in a funky and chic style that will be the envy of all the friends you can host, thanks to the sectional sofa and ottomans with plenty of seating space. When it's time for dinner, you can all sit down to a meal thanks to the 6-person dining table and the full kitchen, a luxury you won't get in a hotel! With this rental's close proximity to the beach-front section of the Thames, you can enjoy the best of both worlds: the independence of a luxury apartment and access to all the coolest areas of the neighborhood that locals love.
Roses, recreation and more: Dive into London's parks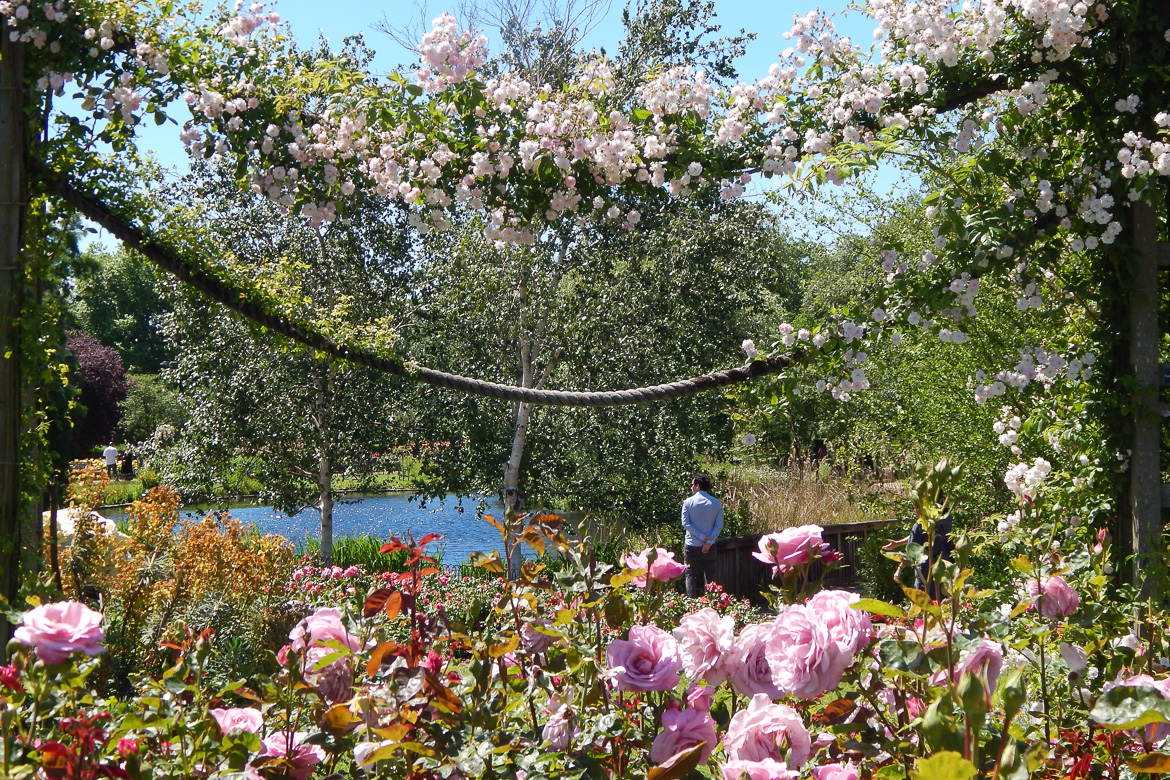 Queen Mary's Garden is an explosion of color in the summer with over 12,000 roses (Photo credit: Londres Avanzado www.londresavanzado.blogspot.com)
If you're looking to escape to see some of the most beautiful gardens in all of London, Queen Mary's Garden should be high on your list. The garden is tucked away in Regent's Park, which is well known for being one of the most beloved and beautiful parks in London. Regent's Park offers plenty of outdoor activities perfect for a warm summer's day, including jogging, boating, and soccer or cricket pitches. Queen Mary's Garden, however, is in the heart of Regent Park's Inner Circle, and thus is quieter and a haven for wildlife. Summer is the best time to visit the garden, as it explodes into bloom thanks to an estimated 12,000 rose bushes.
If you love the charm of Regent's Park and Queen Mary's Garden, you'll also love the inaugural National Park City Week happening this July 21-29. The event is being held in honor of London's ambition to become a city-wide National Park by 2019, and will feature plenty of activities for the whole family, ranging from walking tours to hands-on nature activities teaching about the importance of conservation and London's natural heritage.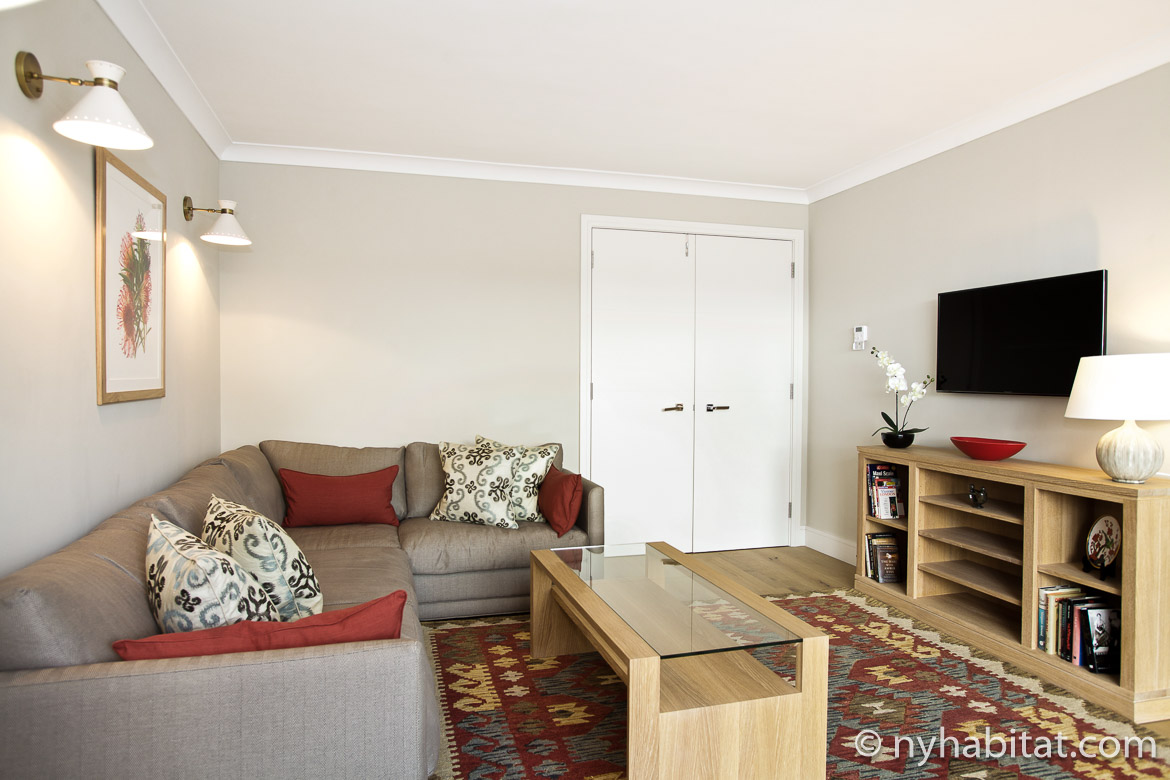 Make your rental apartment as tranquil as your time in London's parks in this 2-bedroom.
Let some natural simplicity back into your living space as well with this airy 2-bedroom vacation rental in Chelsea. The apartment is furnished with naturally finished birch-style furniture and an earthy neutral color palette, plus wall-to-wall windows in the living area to let plenty of natural light into the space. This accommodation was practically designed for families, as the two bedrooms feature a double-sized bed for parents and two twin-sized beds for the kids! You can also enjoy the apartment's private balcony and dining area as a group. And if you're making a stop at National Park City Week, you won't have to worry about grass-stained clothes—there is laundry in the unit!
Peek inside the world-famous Buckingham Palace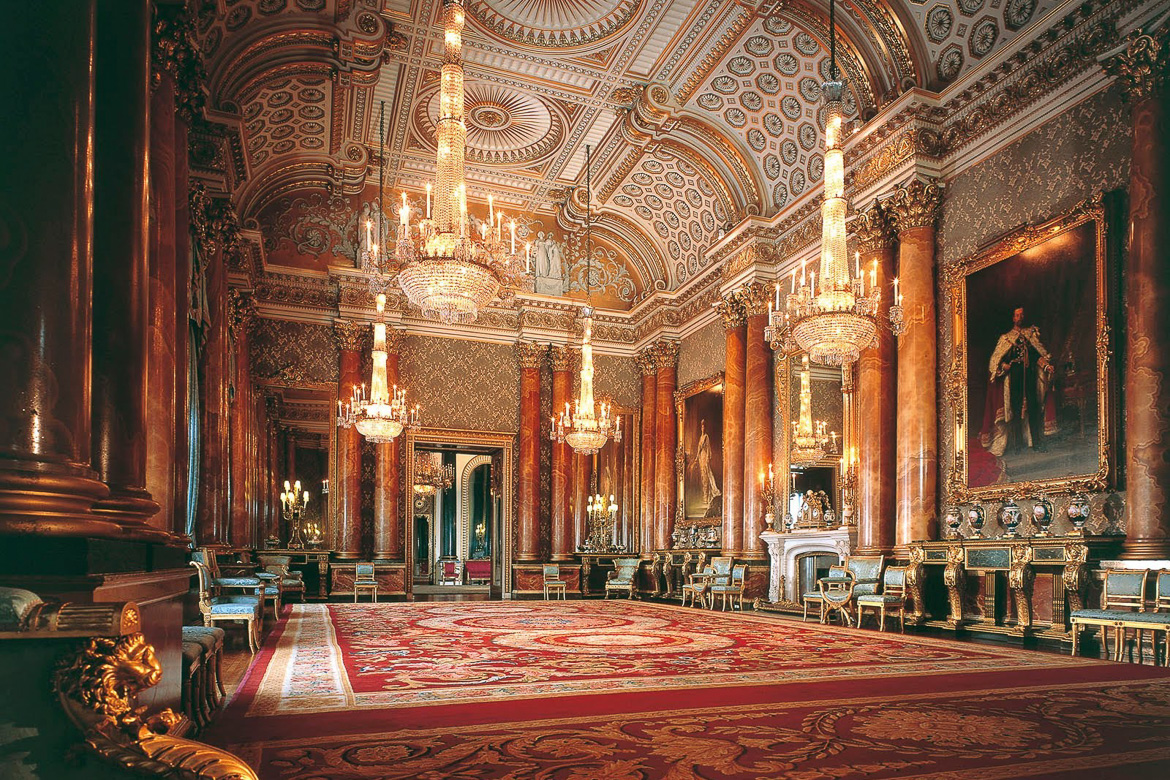 See the splendor of Buckingham Palace on a limited-time summer tour
If you went crazy for the Royal Wedding, summer is the perfect time for you to visit London. Buckingham Palace, one of London's most iconic landmarks, traditionally opens its doors to the public every summer for tours inside the lavish home of centuries of English monarchs. Beginning in July, you can stroll through the gorgeous state rooms of this working palace and home of the royal family, and see this year's featured exhibit, a celebration of Prince Charles' upcoming 70th birthday. Buckingham Palace is one of our most highly-recommended London attractions, so book your tickets in advance and don't miss this rare opportunity to see the estate from the inside.
Explore every corner of Regent Street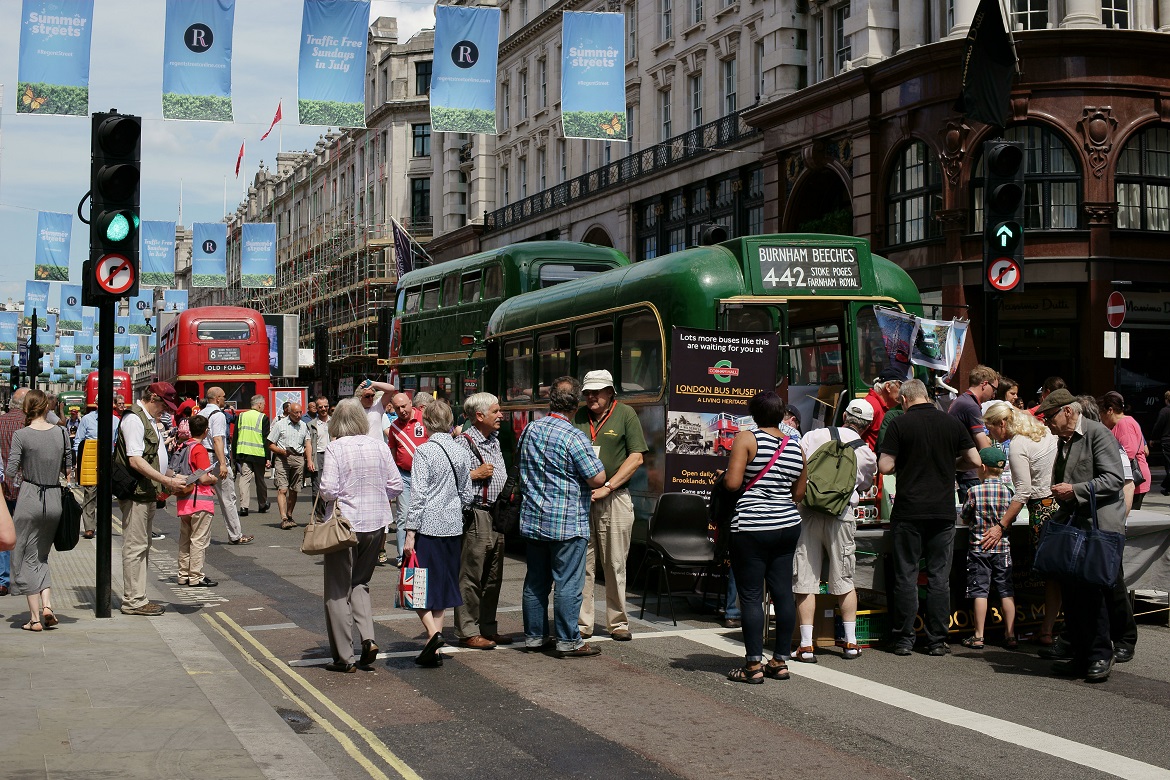 Mingle with locals on London's iconic Regent Street as it closes for traffic
On Sundays in July, one of London's most iconic streets and popular shopping destination Regent Street will be completely closed to traffic for the Regent Summer Streets series. The event will offer a range of activities, including outdoor workout classes, art installations, food stalls, games, face painting, craft workshops and more. You'll also have a chance to see Regent Street from a new perspective as you stroll through the middle of a street that is usually packed with cars and London's iconic red double-decker buses.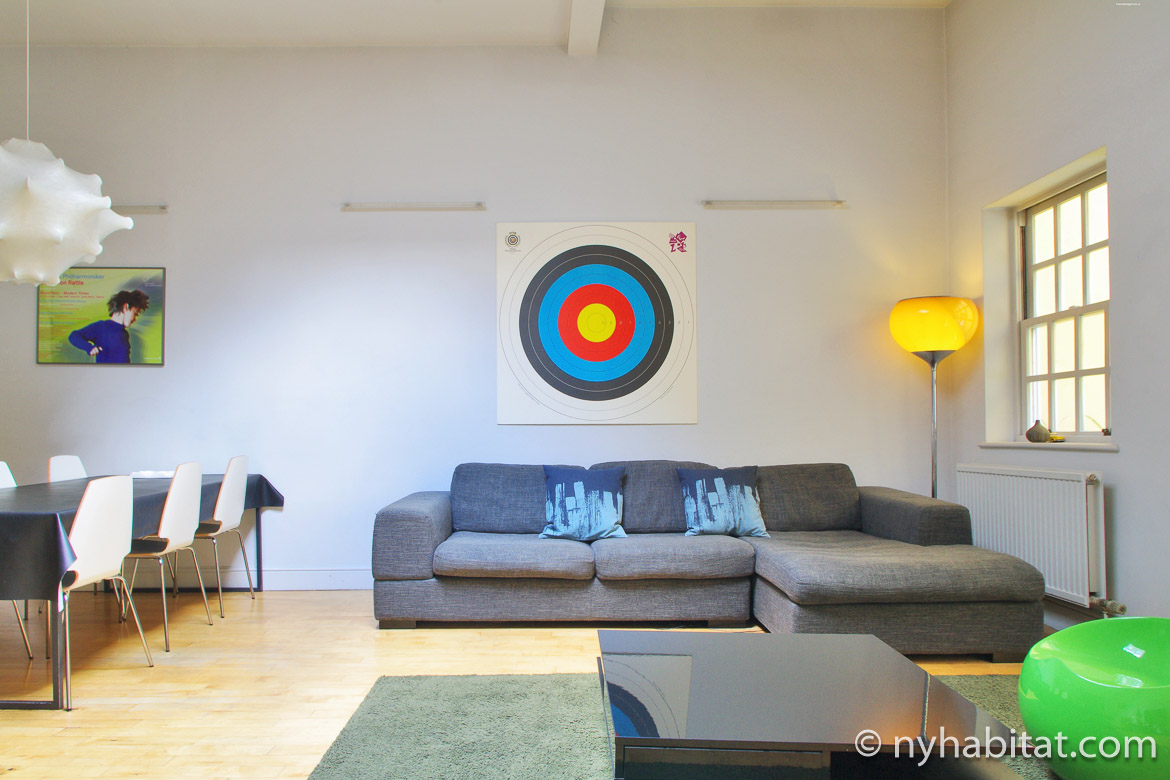 Make your mark on London from this contemporary 2-bedroom apartment
When Regent Street isn't bustling with pedestrians, you can still enjoy the fast pace and vibrant lifestyle of central London in this super cool contemporary 2-bedroom vacation rental. The bright colors and contemporary décor of this modern apartment accent the flavor of the unique and lively area of Bloomsbury. You can enjoy a chance to make London feel like home, as this apartment comes with access to a private terrace and garden, as well as a full kitchen with plenty of space to cook! Plus, you can live in one of the most popular shopping districts of London without ever having to worry about where you'll put your finds, as bedroom 1 has a king-sized bed as well as plenty of shelving and storage space.
Enjoy a film under the stars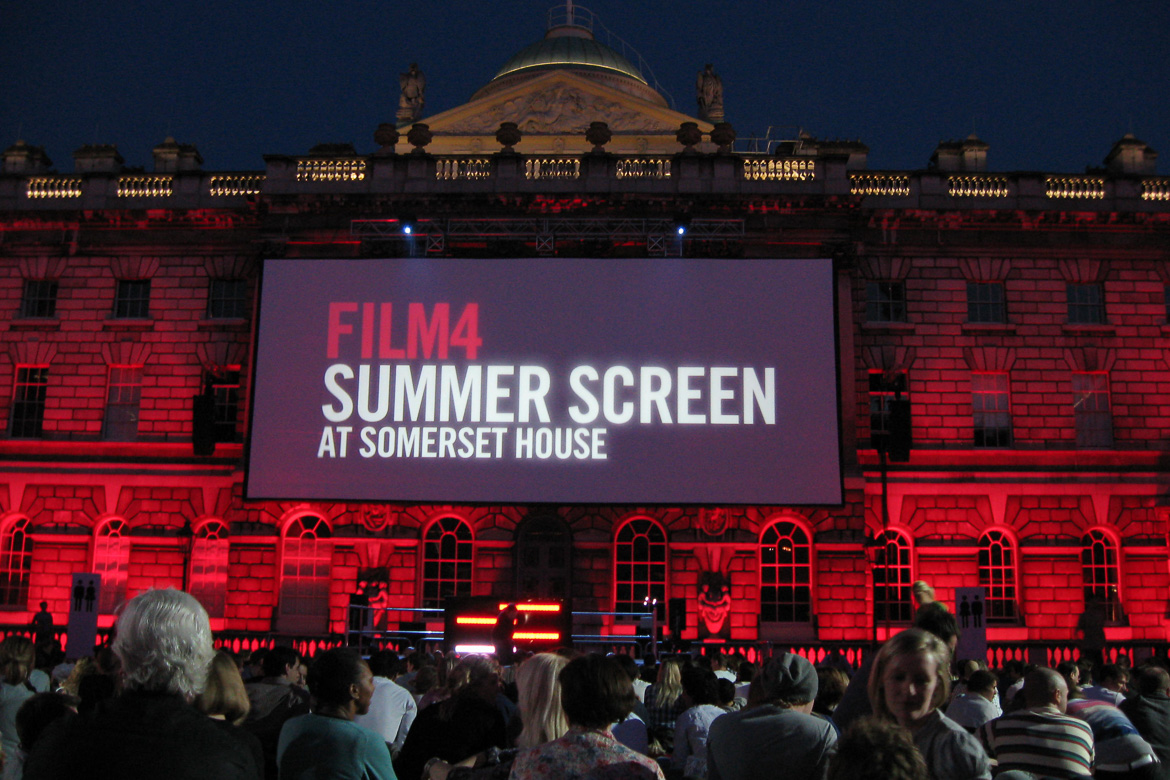 Summer is perfect for watching a movie outdoors—especially one in a popular filming location! (Photo credit: www.flickr.com/people/bonez007/)
Cinema lovers will flock to London this summer for the chance to indulge in several different series of outdoor film screenings. To enjoy your favorite films in an authentically London space, head to the Film4 Summer Screen film festival, which projects classic films as well as more recent releases against the backdrop of Somerset House, a former Tudor palace and a current building on the campus of King's College London. The building itself has been used in the background of numerous films including Sherlock Holmes, GoldenEye and Sleepy Hollow, and when combined with the largest film screen in London, your movie-watching experience will go to the next level. If you prefer your outdoor cinema experience to be a little more diverse, try Nomad Cinema—the series hosts an outdoor film screening in different pop-up locations around the city, including quirkier venues like cemeteries!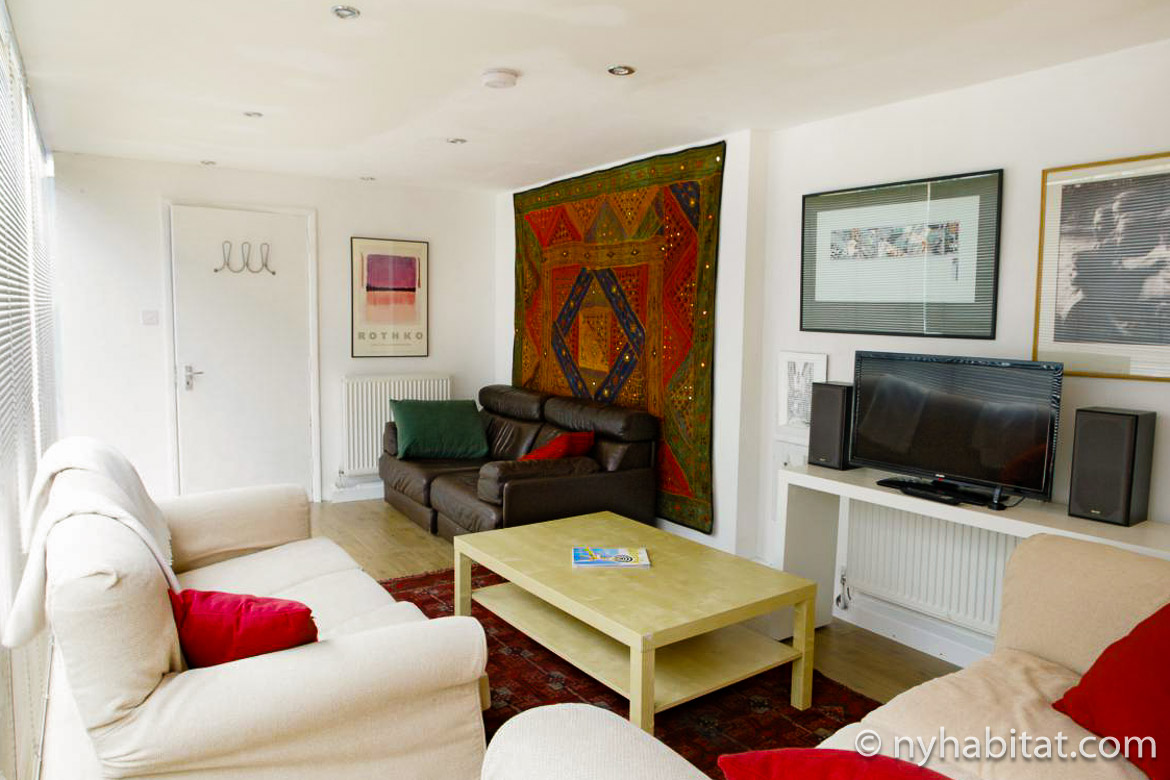 Skylights let ample light and views of the stars into this apartment, a former photo studio
Similarly, lovers of unique spaces will feel right at home in this 1-bedroom vacation rental in Camden with a connection to film and photography itself—the townhouse is a refurbished former photo studio. This space has a unique layout, with a split-level design separating the living and dining area, kitchen, and library/bedroom area all on separate elevations. The living area is furnished with several sofas and a platform sleeping alcove, a welcoming place for your entire group to crash after a late-night film screening. Skylights in the kitchen, study area and bedroom mean that your night under the stars doesn't have to end even after you come home to your rental apartment!
Rock out at British Summer Time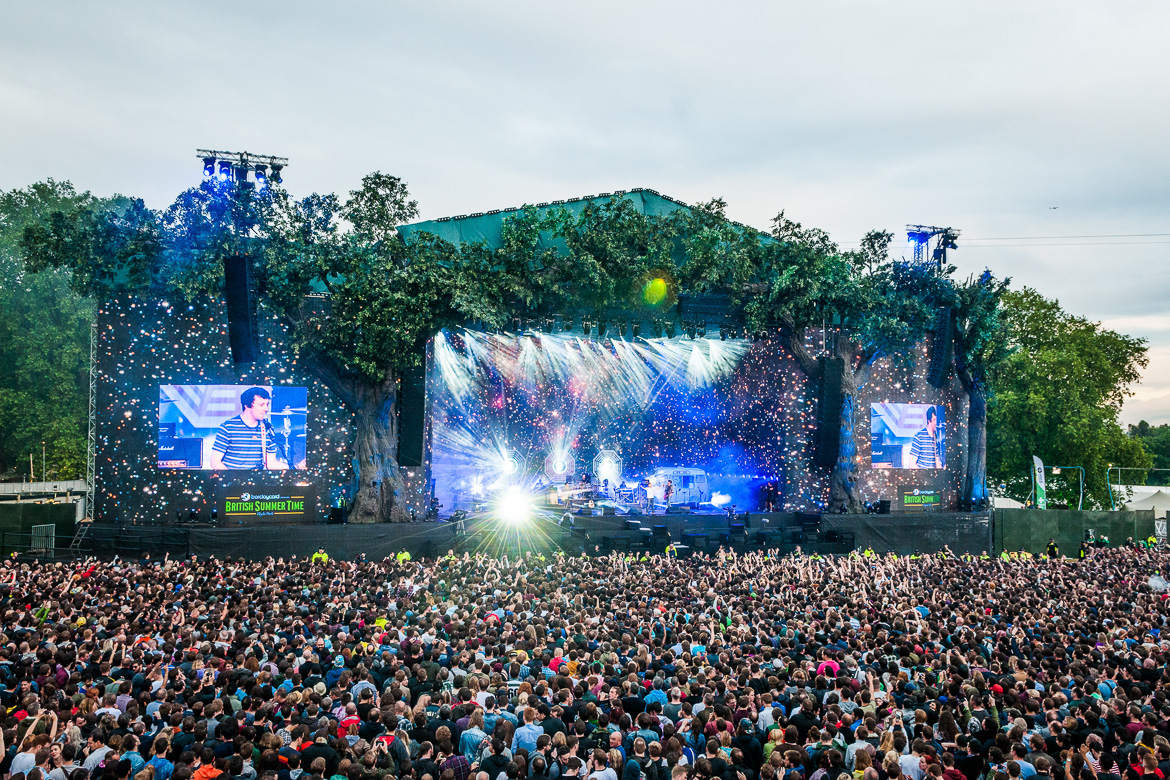 Some of the world's biggest musical acts have graced the beautiful British Summer Time stage in Hyde Park
Fans of live music will love one of London's most popular and renowned music festivals, British Summer Time. The festival hosts some of the world's biggest pop and rock acts, right in the heart of the world-famous Hyde Park on a beautiful stage covered in ivy and lights. Music fans will delight in the opportunity to see artists like Bruno Mars, Roger Waters, Eric Clapton and more during this year's festivities, which run from July 6 to July 15. Between the festival's two weekends, you can also enjoy the chance to indulge in other activities hosted by the park, including even more open-air cinema, street food, kid's activities and more.
Celebrate London arts and culture
For a more go-at-your-own-pace outdoor festival, stop by Greenwich+Docklands International Festival. The festival begins June 21 and hosts a whole range of theater performances, circus acts, dance acts, art installations and more. Most of the performances are free and offer views of the Thames, making it a perfect summer destination! If you're more into nightlife, you can also check out Art Night, a free program that runs from dusk until dawn all across South London. Roam across numerous galleries and art projects to see various performances, music, and contemporary art, all in one summer night in London's temperate summer climate.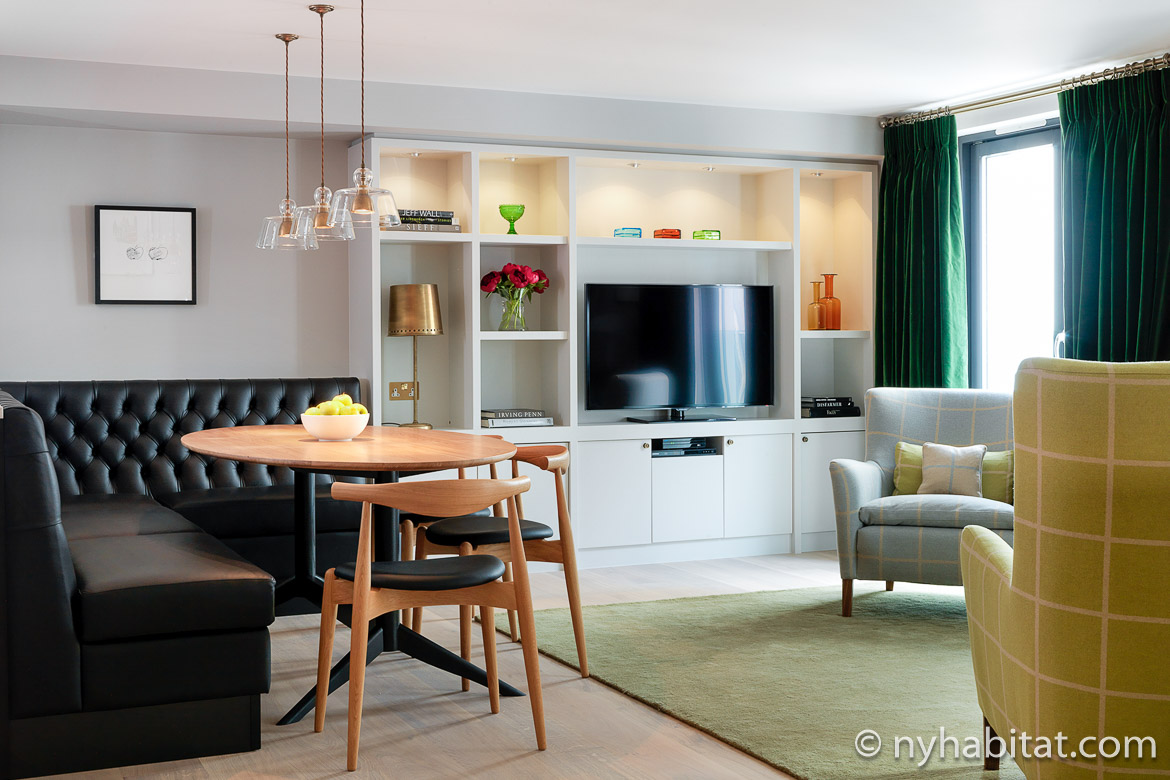 Use this stylish apartment as a home base as you explore all of London's great summer festivals
If you came for London's world-class festivals, art and music, stay for this 2-bedroom apartment in Knightsbridge. The space is furnished in an elegant contemporary style, reflective of the high-class reputation of Knightsbridge. If you have an eye for art, you'll enjoy the apartment's furnishings in rich jewel tones and metal accents. Groups of friends and families both will enjoy renting this apartment thanks to its two private bedrooms that allow plenty of space to spread out. Finally, even if you're not in it for the city's summer festivals, this apartment's proximity to Hyde Park means plenty of opportunities to get out and enjoy the sunshine.
So, if somehow you're still not excited to spend summer in London, perhaps you can have a look at all of our furnished rentals in London to spark your inspiration and imagination. Summer in London is truly one of the best times to visit, and offers plenty to do, even for repeat visitors! What are you waiting for? Don't miss the chance to see a London summer like a true Brit.