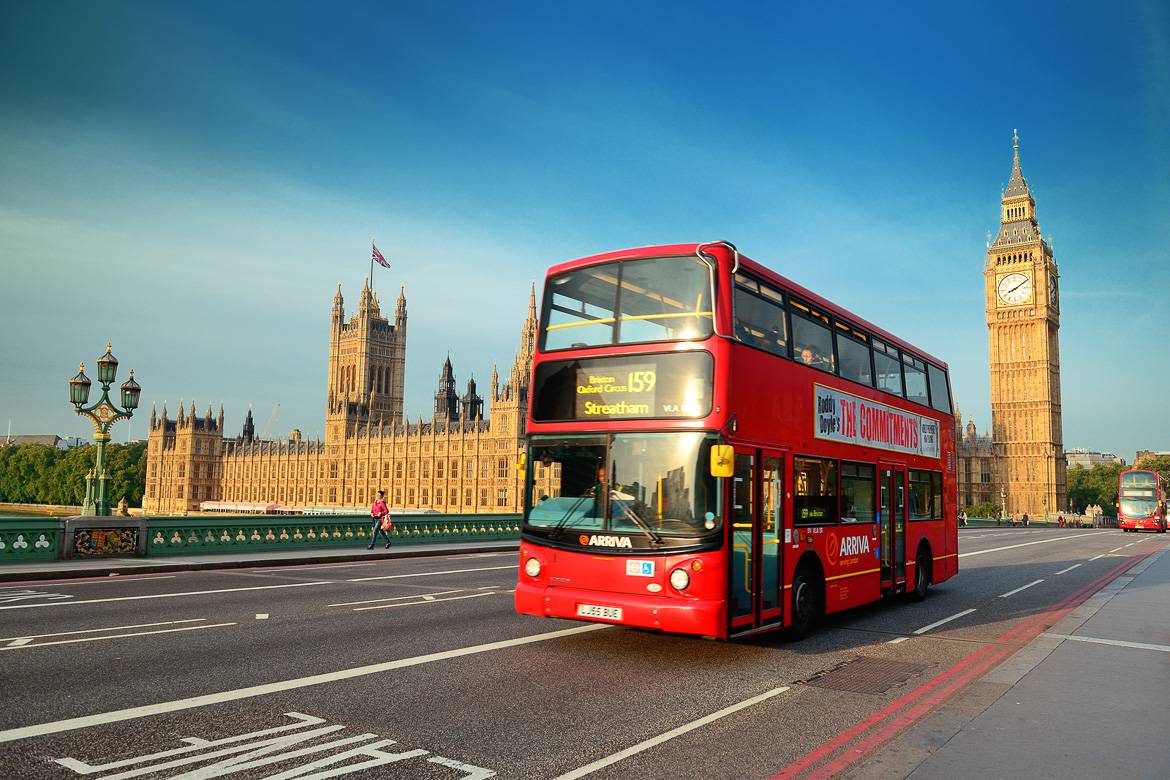 London is more than just the iconic double-decker buses and Big Ben.
In a global city like London, there's no way to see all of the sights in just one weekend, even if it is a long one. But with our guide to how to best spend your short London trip, you can catch as many of the city's top destinations as possible. You can also do so while staying in an apartment of your choosing anywhere in the city. Whether you're looking to see world-famous works of art, experience the refined high culture of the British capital, or simply enjoy a pint in an authentic pub, our list can help you establish the itinerary for a trip to remember.
Get your fill of London's many museums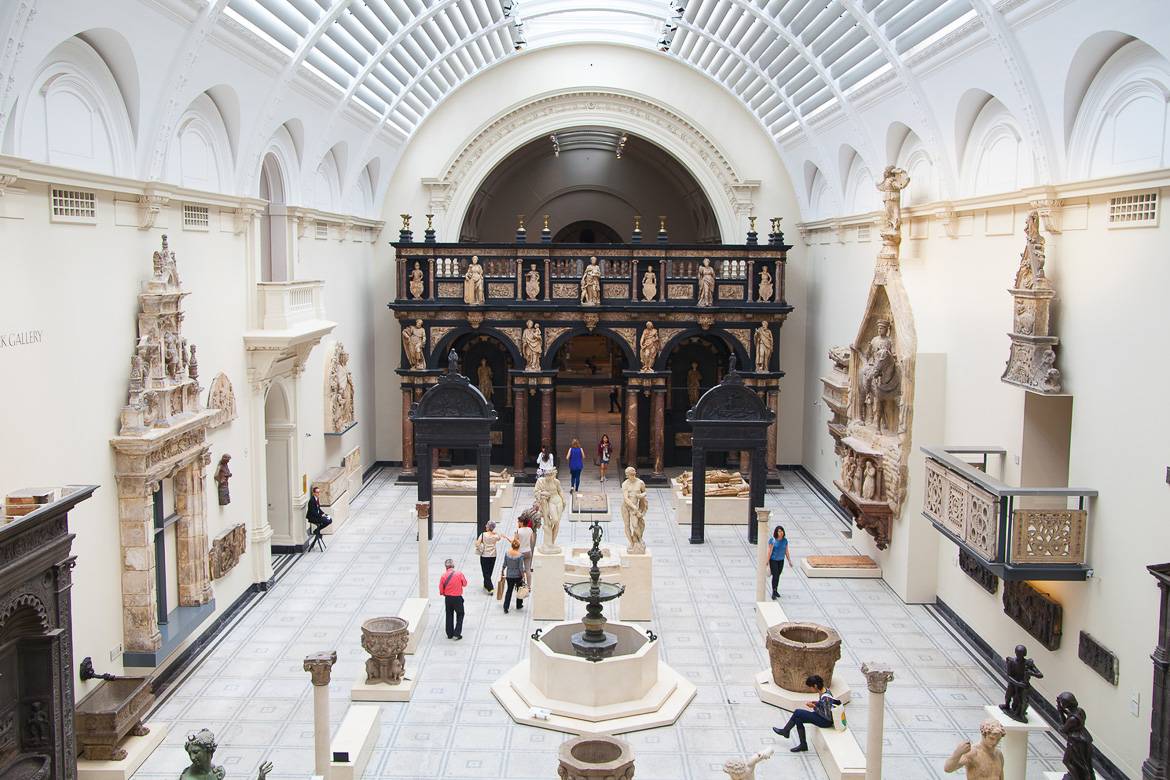 The scale of the Victoria and Albert Museum is as impressive as its collections.
As a global hub for art, design, industry, and commerce, it's no wonder London has some of the world's most famous museums. In fact, there are so many museums that you can easily spend your whole trip trying to see them all! If you're looking for entertainment in the city on a rainy weekend, or you simply want a great way to spend the afternoon indoors, there's no better collection than that of the Victoria and Albert Museum of design and decorative arts, the world's largest museum of its kind.
Another chart-topping museum destination is of course the British Museum, the most famous museum in the country. You can admire pieces like the Elgin marbles and the Rosetta Stone from collections as broad as the British Empire once was. Make a day of your visit and experience all the excitement of Bloomsbury and the West End.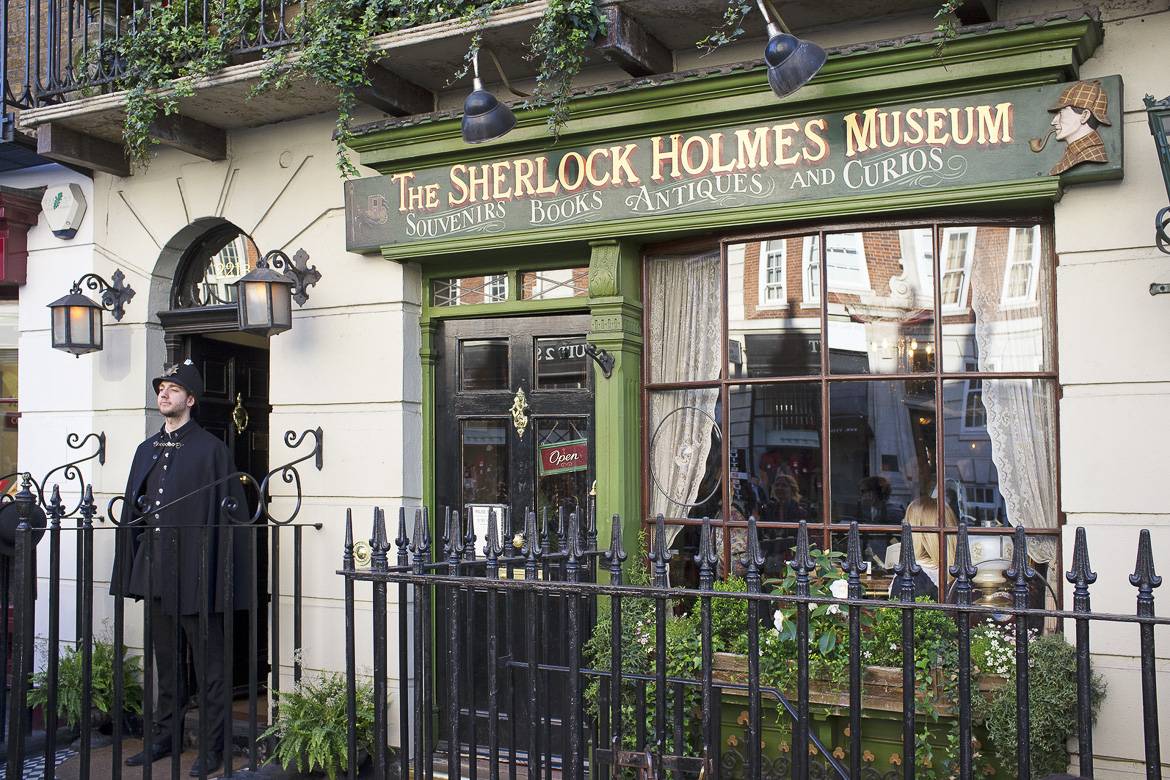 Seek out Sherlock Holmes's famous address and you'll find this cute museum.
For a uniquely British experience, you can head to the Sherlock Holmes Museum at the fictional detective's famous address on Baker Street. Arthur Conan Doyle fans can appreciate the replica of Holmes's living quarters and more memorabilia from the books.
Not a literature fan? Not a problem. London can dazzle you with visual art at the National Gallery, conveniently located right by Trafalgar Square. The paintings here date from as far back as the 13th century, making the gallery one of our must-see London destinations! Modern art fans can also get their fix at the Tate Modern, a stunning contemporary museum that matches its collections on the site of a former power station in Bankside.
Experience all the best of luxury London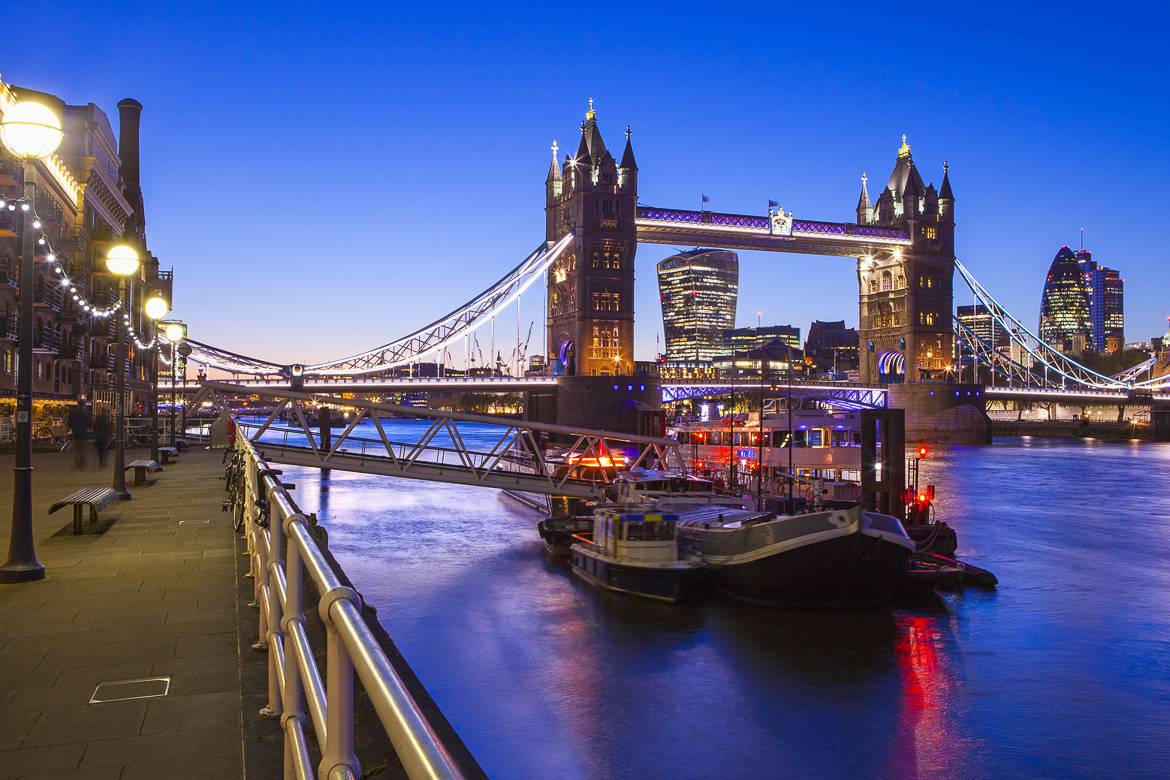 Live your luxury dream with Thames-side dining on a river boat.
As a luxury destination for some of the world's most prominent royalty, celebrities, and political leaders, London has no shortage of options for travelers looking to enjoy a high-end vacation. For a night to remember, try a classy dinner on the Thames in one of the city's riverside neighborhoods.
For a premium dining experience, reserve a table at one of London's many Michelin-starred restaurants and have an acclaimed meal by a culinary star. We recommend Amaya on Motcomb Street in Knightsbridge, which serves up a global spin on pan-Indian cuisine that's perfect for adventurous diners.
There are many other luxury choices in the city, like the heavenly macarons at Ladurée, one of our favorite London tearooms. Or, you can experience a taste of five-star luxury with tea at the Ritz Hotel in Piccadilly. Before boarding your flight home, finish your luxury escape with a champagne toast at Amuse Bouche, a French-influenced bar with two London outlets in Parsons Green and Soho.
See the city's great outdoors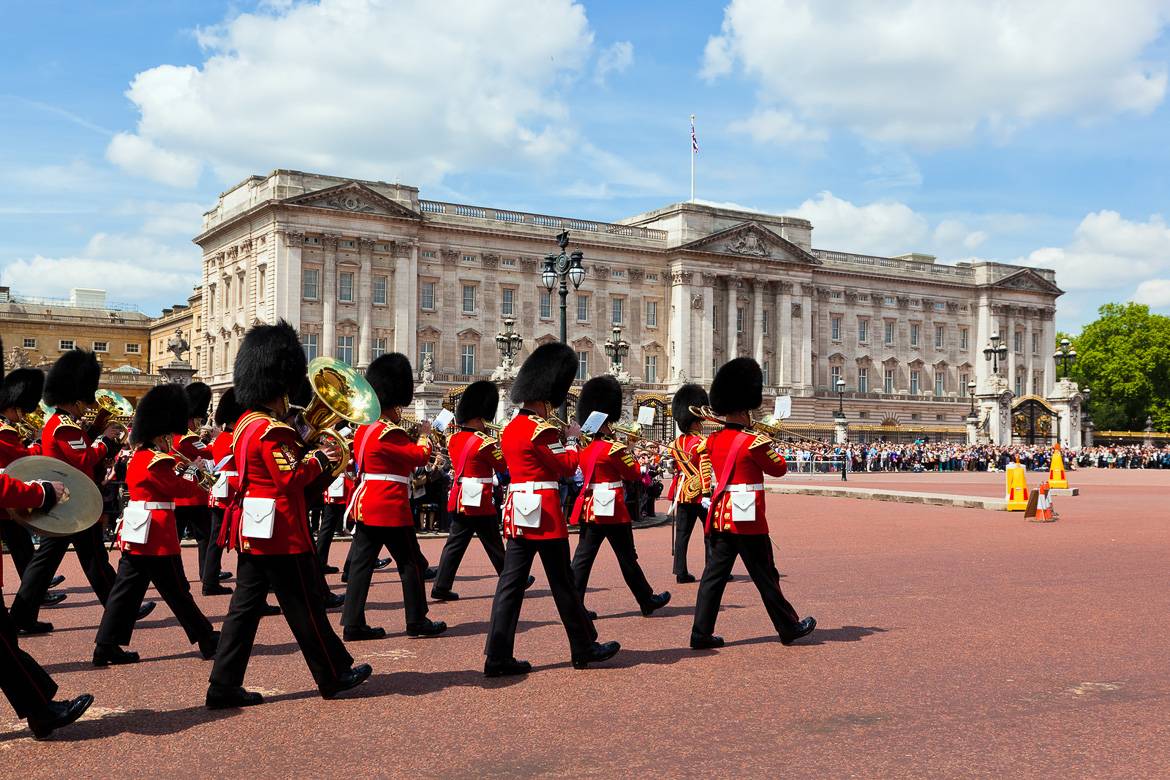 Stop by Buckingham Palace to see the daily changing of the Queen's Guard.
The British have an incomparable pomp, and there's no better place to enjoy it than on the grounds of Buckingham Palace, Queen Elizabeth II's primary residence. The ceremony takes place every day at 11:30 a.m., and a new smartphone app can help you keep track of the events. Stay right by the palace in one of our featured London apartments!
Another royal-themed option for taking advantage of the city's many outdoor spaces is to visit Queen Elizabeth Olympic Park, a versatile complex of athletic and cultural buildings in the dynamic East London area. The park was constructed for the 2012 Olympic Games.
If you're a Beatles fan, you won't want to miss the chance for a classic Abbey Road-style photo on the eponymous street near EMI Studios, where the album was recorded.
Perhaps even more iconic than the Abbey Road crosswalk is Tower Bridge, as representative of the British capital as the Eiffel Tower is of Paris. The bridge is undoubtedly more functional, as you can see if you stand to watch the drawbridge as it's raised for passing boats.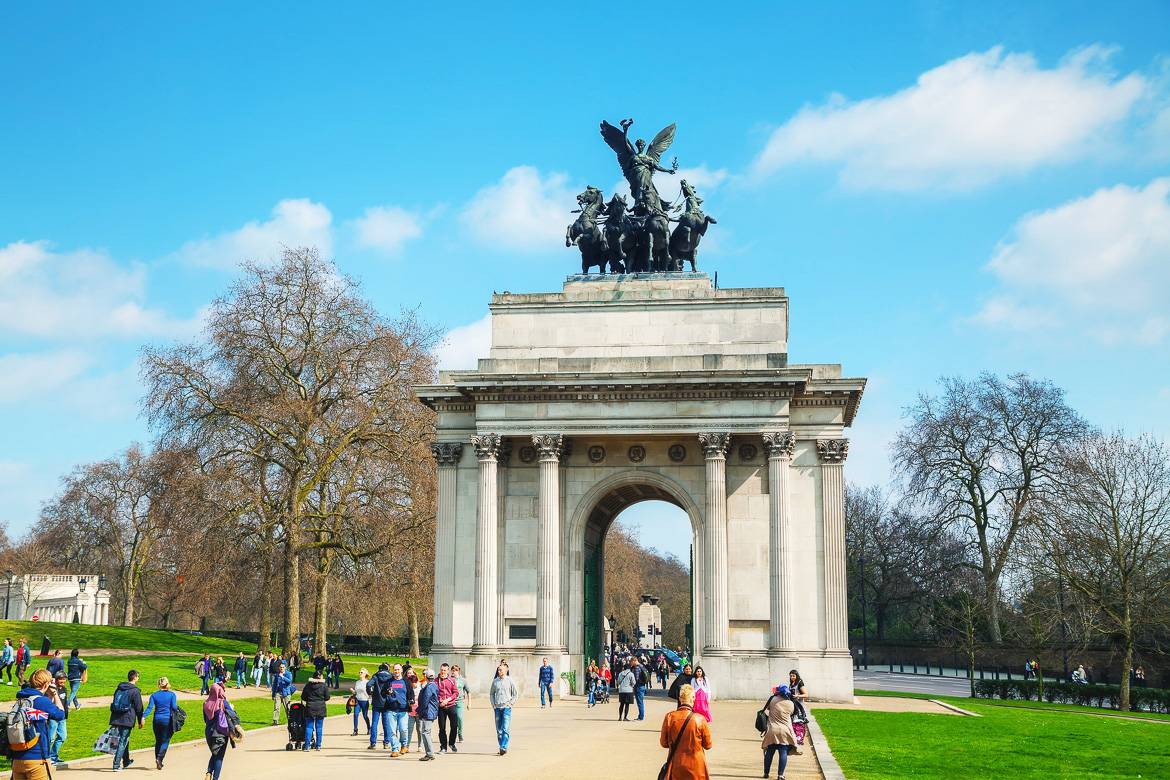 The monumental Marble Arch contrasts with the greenery of Hyde Park.
Finally, no list of outdoor London activities would be complete without a shout-out to the city's Royal Parks, which provide welcome fresh air and greenery in the urban expanse. One of the most interesting aspects of the city's green spaces is the Speaker's Corner in Hyde Park, where Britain's grand democratic tradition reaches its grassroots. Anyone can speak their mind on this soapbox and preach to the throngs of crowds entering the Marble Arch that marks the entrance to the park.
Keep the kids happy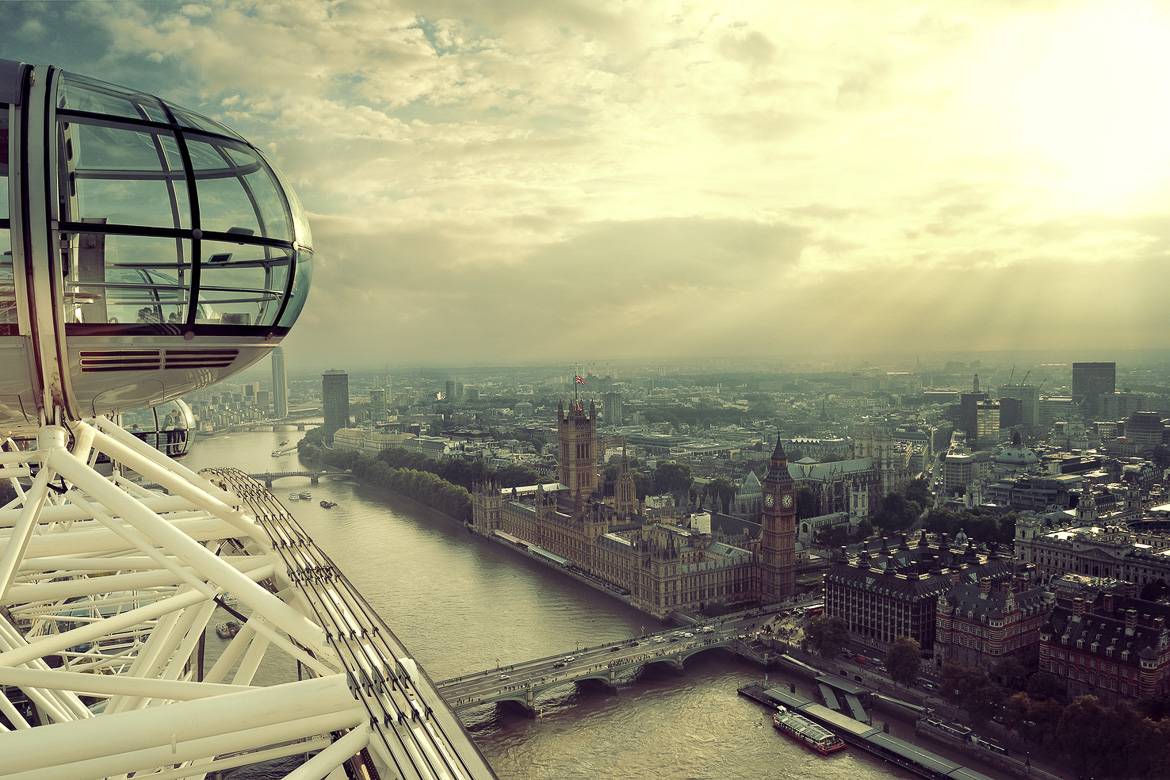 One of the best views of London is from the London Eye on the River Thames.
Thanks to its medieval castles and frequent film appearances, London stimulates the imaginations of all visitors, especially younger ones. Start with the classic family tourist sites that pepper the city like Madam Tussaud's wax museum, which is stocked with statues of fictional film leads and soccer stars. There are also monumental attractions that you simply can't miss on your big family trip to the city like the London Eye, Europe's tallest Ferris wheel.
If you're looking for something further off the beaten path, there are lots of other great London destinations for kids. Strike out on your own Harry Potter locations tour and see the real sites that inspired the films. Beyond Platform 9¾ at King's Cross Station, there's also the Westminster Tube Station (used to access the Ministry of Magic in the films), the Reptile House of the London Zoo (where Harry discovers his Parseltongue abilities), and Leadenhall Market, the inspiration for Diagon Alley and The Leaky Cauldron.
There are also plenty of outdoor experiences for the whole family to enjoy. The Diana, Princess of Wales Memorial Playground in Hyde Park is a creative Peter Pan-inspired jungle gym with teepees, a pirate ship, and more to keep the kids entertained.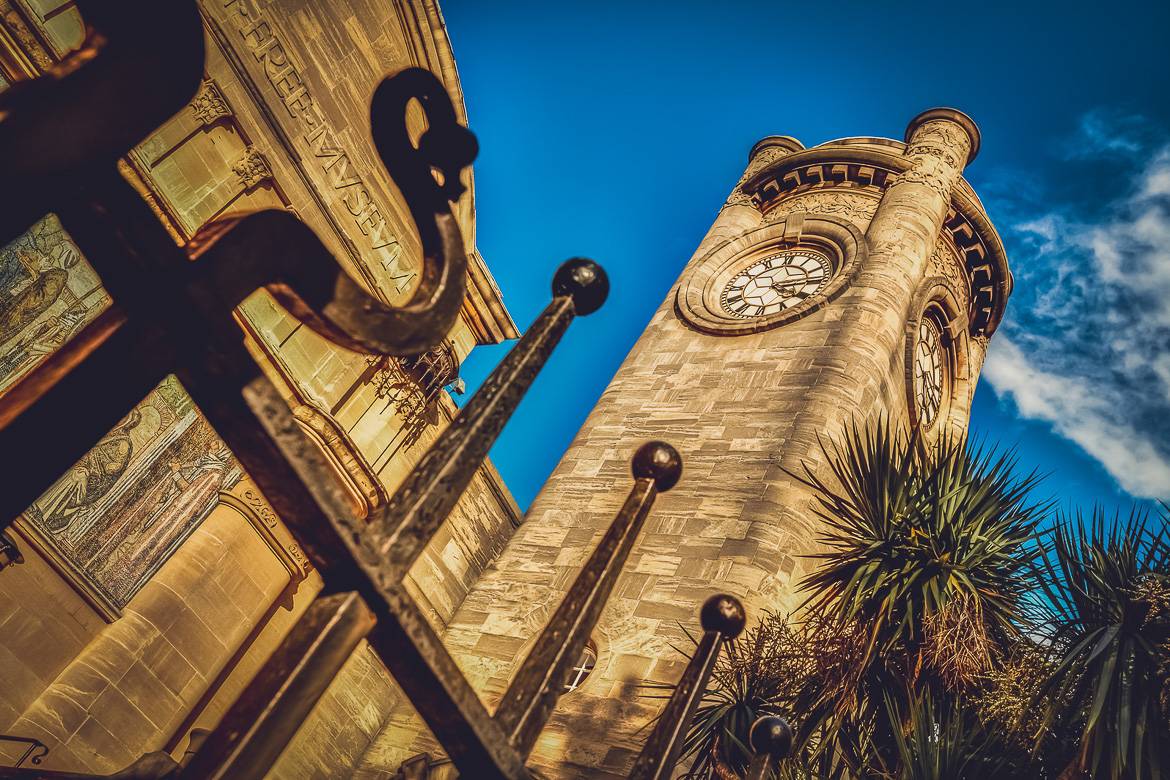 The Romanesque revival tower is one of many attractions at the Horniman Museum.
The Horniman Museum is a great way to spend an afternoon with older children. The museum grew out of a vast 19th-century collection of anthropological curiosities and was designed with family in mind. In addition to the on-site aquarium and gardens, the extraordinary objects in the museum's collections are suitable for hands-on exploration.
Eat your way through the city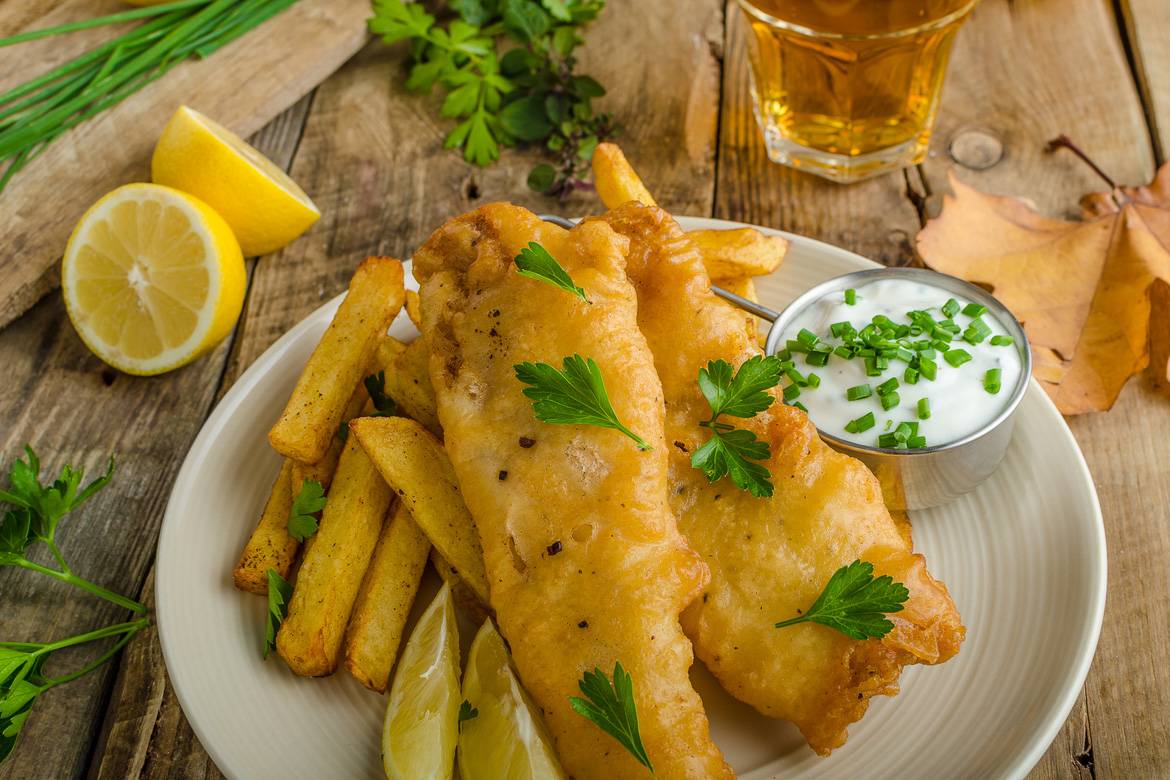 Fish and chips, one of Britain's greatest gifts to the world, is best enjoyed in London.
The stunning array of dining options in London is a result of efforts to redeem England's national cuisine and to offer traditional British food as well as catering to modern British tastes. Start your food tour of the city with what many consider to be the UK's national dish: fish and chips. While there are many amazing fish and chips shops across the city, the incomparable golden fried delicacy served at Bailey's (115 Dawes Rd, London SW6 7DU) may be the best option for top-notch British fish and chips!
For more adventurous diners, sampling a very different British specialty–haggis–is a must. Boisdale of Belgravia (15 Eccleston St, London SW1W 9LX) is a great venue to expand your horizons with haggis and more. Just make sure that you leave a tip, according to British custom!
If you're a history or literature lover, take a trip to Ye Olde Cheshire Cheese (145 Fleet St, London EC4A 2BU) for a traditional British pub meal. The eatery was a favorite of Charles Dickens and Sir Arthur Conan Doyle and the menu hasn't changed much since their time. Craving a more updated version of British cuisine? It's worth a trip to The Manor (Manor Way, Forest Hill, London SE23 3AT) outside of Central London to enjoy some high-end reimaginings of British favorites in an unpretentious atmosphere.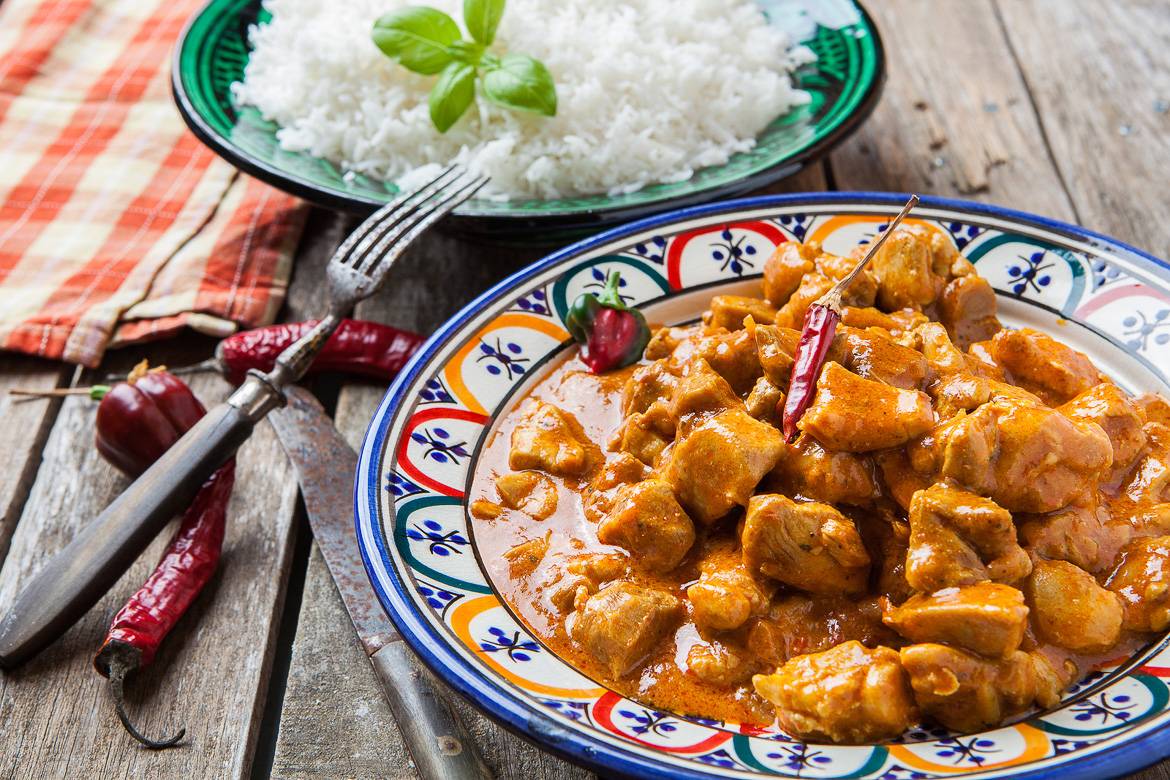 Another favorite British dish is chicken tikka masala, a local spin on Indian cuisine.
Try Veeraswamy (99 Regent St, London W1B 4EZ) as one last spot for the very best of British Indian cuisine before leaving London. Not only has the restaurant been a torch-bearer for Indian food in the UK since its foundation in 1926, but it has long been a favorite of the royal family, the very top rung of British society. While the cuisine is fit for a king or queen, it won't break your budget, so this is an essential stop on any food tour of London.
If your head is spinning from all the options for a weekend away in London, you're not alone! There's enough to do in the British capital to satisfy even the most overachieving tourist. You don't have to see the whole metropolis in one weekend, though. With our fully-furnished rentals, you can return for a semester abroad or a sabbatical and get to know the city even better!